Academy runners add luster to their college athletics accomplishments in 2nd, 4th place finishes at PacWest Championships.

In their respective starts to the program's seventh postseason, the Academy's cross country teams turned in top-four finishes at the Pacific West Conference Championships on Nov. 2.
A late push helped the men claim second overall, with three finishers (grad student Freddie Hessian, junior Rabah Houali and grad student Victor Moreau) garnering All-PacWest First Team Honors.
The women finished fourth, led by All-PacWest First Team grad student Hasna Kaarour (School of Landscape Architecture), who took second among the field of 93 runners.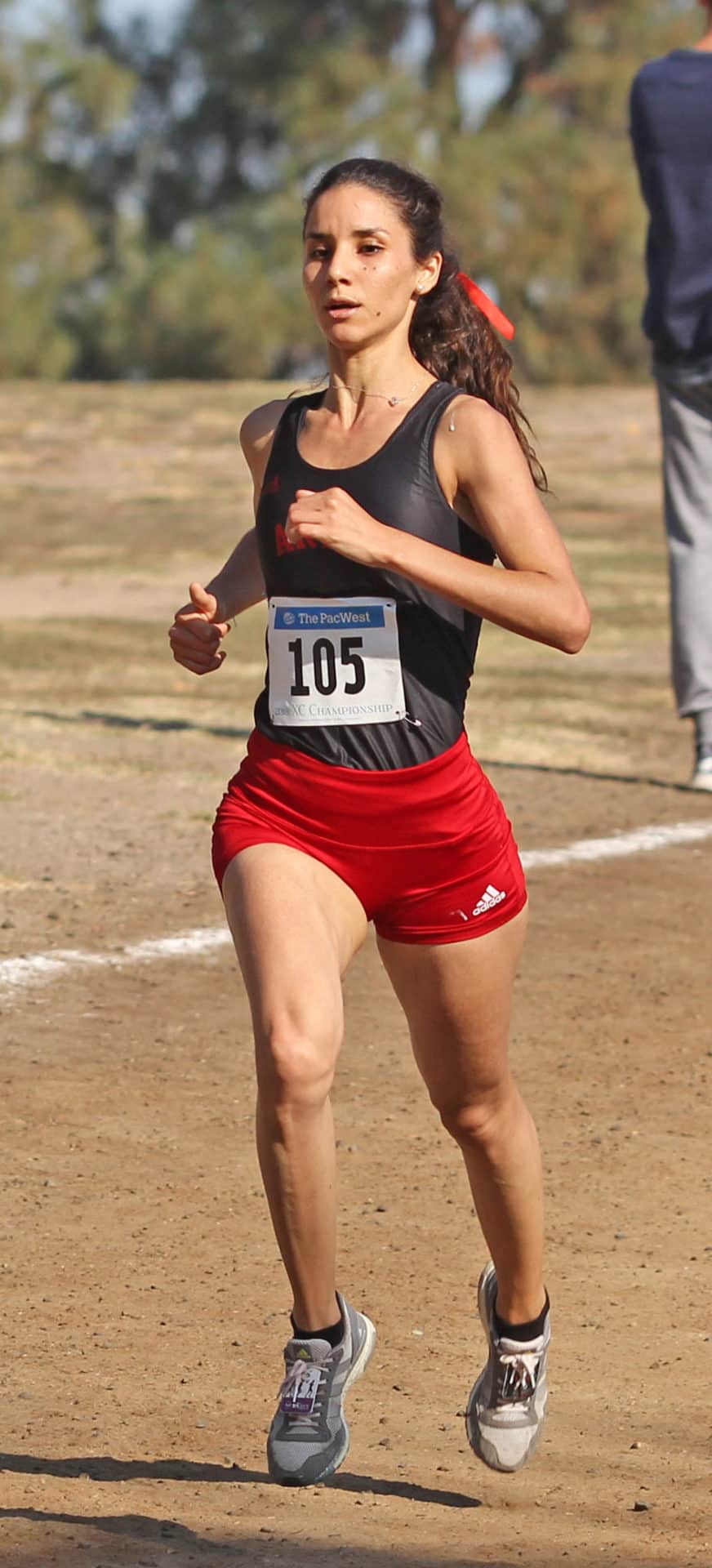 Men
Leading and contending with Dominican's Buay Deng and teammate Moreau for the early portion of the 8k, Hessian (Graphic Design) found himself in a battle by the 20-minute mark. Hessian moved in for third overall, crossing the finish line with a new 8k lifetime best of 25:01.9.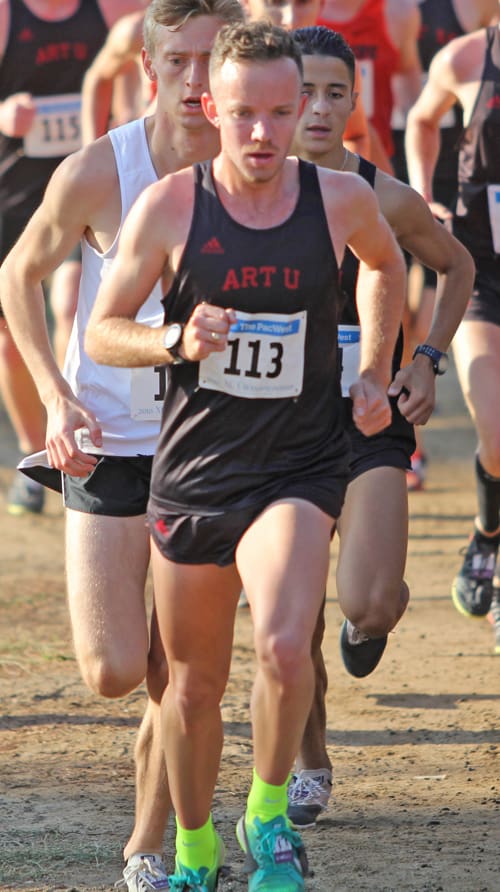 One of the biggest moves came from Houali (Communications & Media Technologies), who was 13th five minutes in. He was still outside the top 10 at 20 minutes, then moved six places up to finish fifth. Moreau (Communications & Media Technologies) came through at sixth, while freshman Hudson Lockette (Illustration) finished with his best collegiate performance, passing seven others over the final five minutes to finish 22nd. Freshman Logan Briner (Visual Development) also ran his best race of the year, finishing 36th.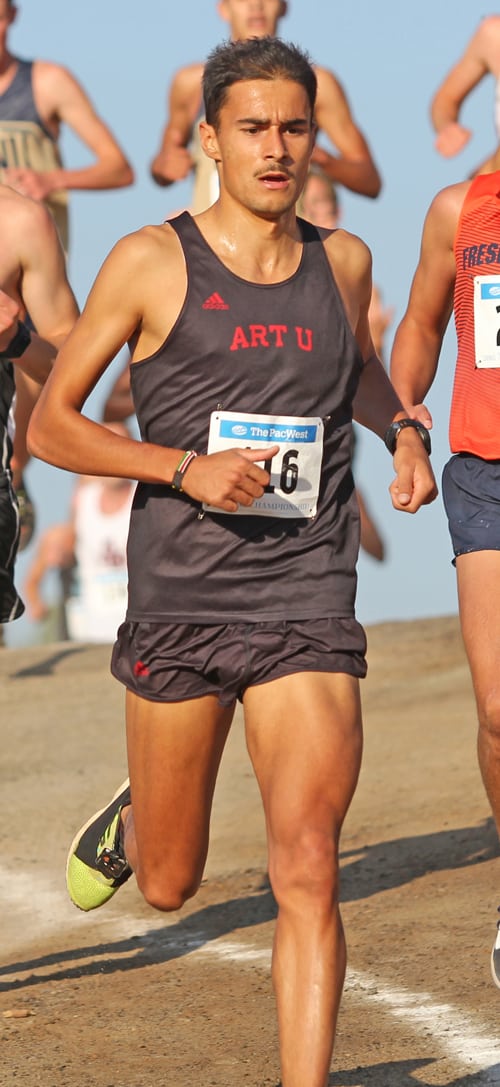 As a team, the Academy men were second overall, behind champion Biola.
"The men took their shot at a very good Biola team and came up a little short," said Cross Country Head Coach Steve Fuelling. "I'm happy how they competed and how they embraced that challenge.
Women
In third place five and half minutes into the 6k race, Kaarour found herself battling of three runners down the stretch. In the end, she split the pair, finishing second with a lifetime best of 22:04.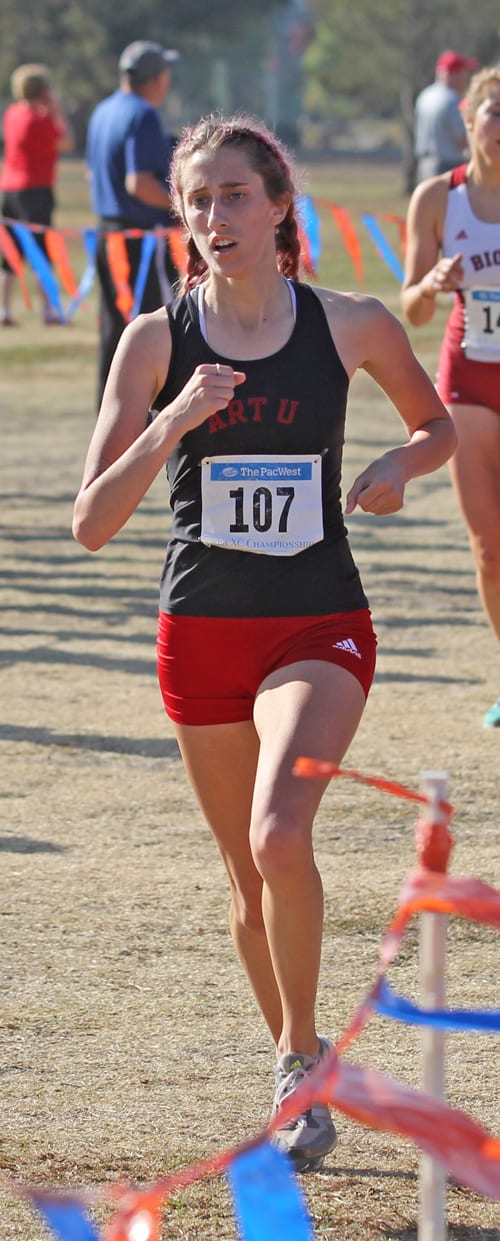 The highest freshman to finish, Audrey Rosencrans (Fashion Design) crossed the line at 11th, earning All-PacWest second team honors as a result. Senior Giulia McIssac (Animation & Visual Effects) picked up her third straight All-PacWest team selection by finishing 18th. In one of the biggest moves of the day, senior Ashley Brown (Fashion Design) moved past 10 runners to earn a 25th-place finish. Senior Chandler Brown (Graphic Design) also made a late push, finishing 42nd.
Art U women finished fourth overall in the championships.
Resources
• Follow the latest in Academy Athletics at the official news site.
Article by Rob Garcia, assistant athletic director, media relations,  Athletics Department
Photos by Matt Mazzoni