Art U Halftime Report: September 1-17, 2019
It's time. With the semester well underway, there's never been a better time to get out there and experience all that this university has to offer—including NCAA Division 2 athletics.
The first two weeks of September saw Academy of Art University student-athletes displaying impressive performances. The score of the women's soccer latest match looked more like an American football score. Men's and women's track & field teams posted top tier finishes to open their season. And the volleyball team played—and played well—for national audience on ESPN 3.
There is plenty more to come.
Come support your student-athletes. There's action, drama, blood (sometimes) and tears. It's free. It's fun. There are free shuttles to the home games.
The only thing missing is YOU. And the only thing you have to lose is your voice from cheering your Urban Knights on to victory.
Online students can participate by watching the games live online. We also have an app for Athletics, so download here if you're on iOS , and here if you're using Android.
See you in the bleachers.
Women's Soccer Kicks Off the Season in Record-Setting Fashion
Brace yourselves—these are some great numbers. Women's soccer senior forward Anissa Wilson (Music Production) has scored in all four of ART U's matches, and has scored a "brace" (that's two goals) in three out of the four. That's seven total goals in the team's first four matches of the year.
For her record-breaking work, Wilson was named PacWest Player of the Week for two consecutive weeks. She now leads the conference in goals by five and points by nine.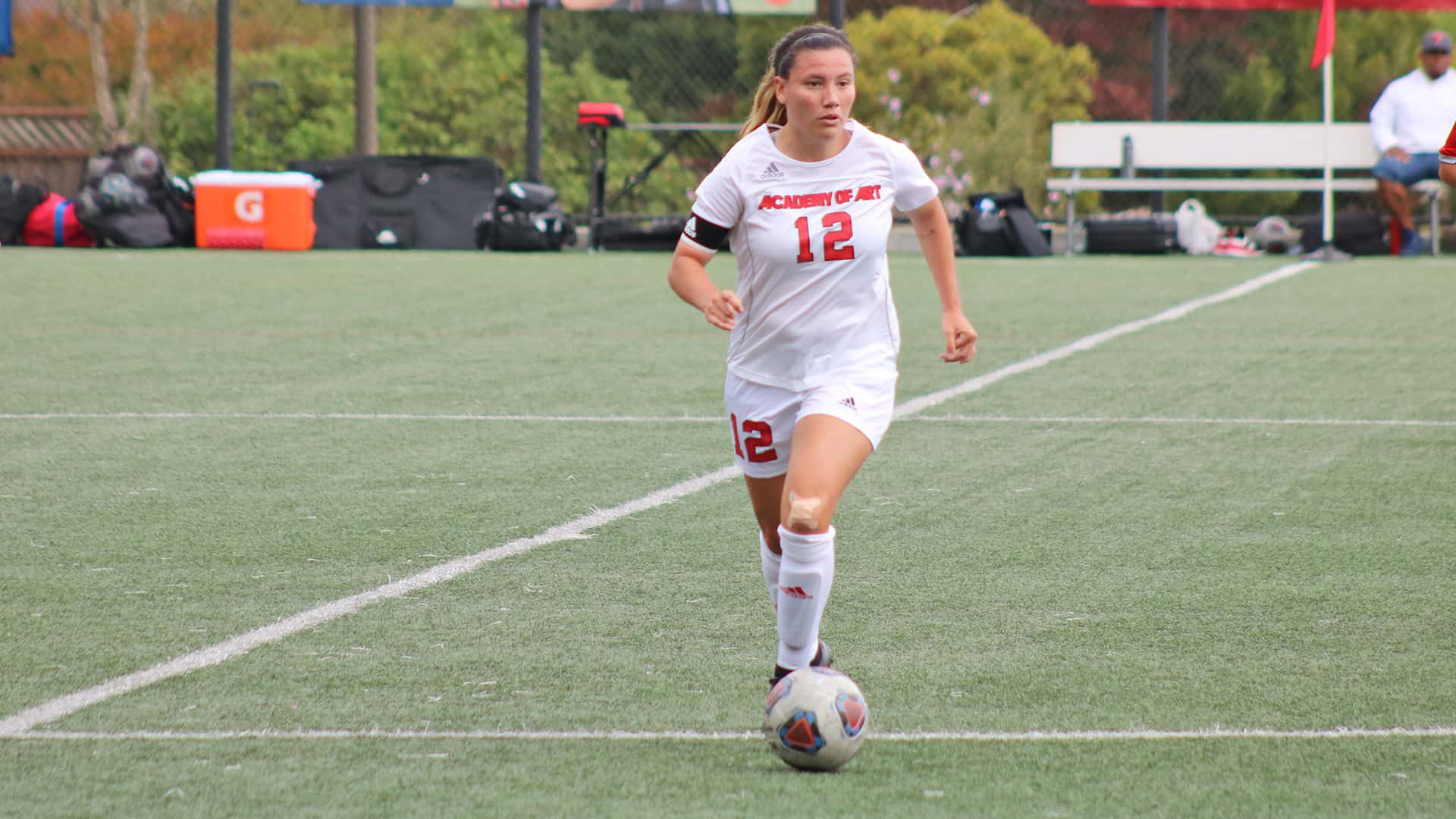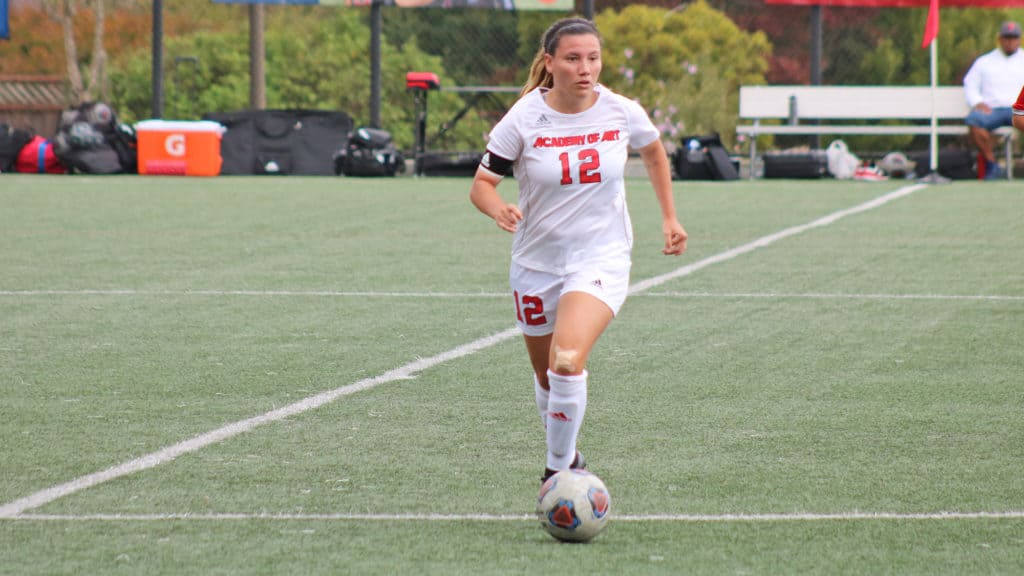 As we all know, behind every great individual performance is a remarkable team. For example, six knights scored goals in a 7-0 rout of Mills College on September 17. In a 2-0 shutout of Humboldt State on September 5, junior midfielder Sydney Cooke (Architecture) scored her first goal of the season. In a 3-1 victory over Saint Martin's on September 7, junior goalkeeper Lara Pflicke earned PacWest Defender of the Week honors.
And with 14 matches still left to play this season, the team is just getting warmed up. So do what it takes to get to a match. Don't miss out on this historic season. Make sure to check out the team's official calendar for their complete schedule this season.
Cross-Country Starts Season with Impressive Finishes
Men's and women's cross country each posted upper tier finishes in their first races of the year at Craig Regional Park, the site for the 2019 Pacific West Conference Championships later this year. The women grabbed a sixth-place result, with redshirt sophomore Audrey Rosencrans and junior Natalia Novak in the top 10, and the men followed with a fifth-place team finish.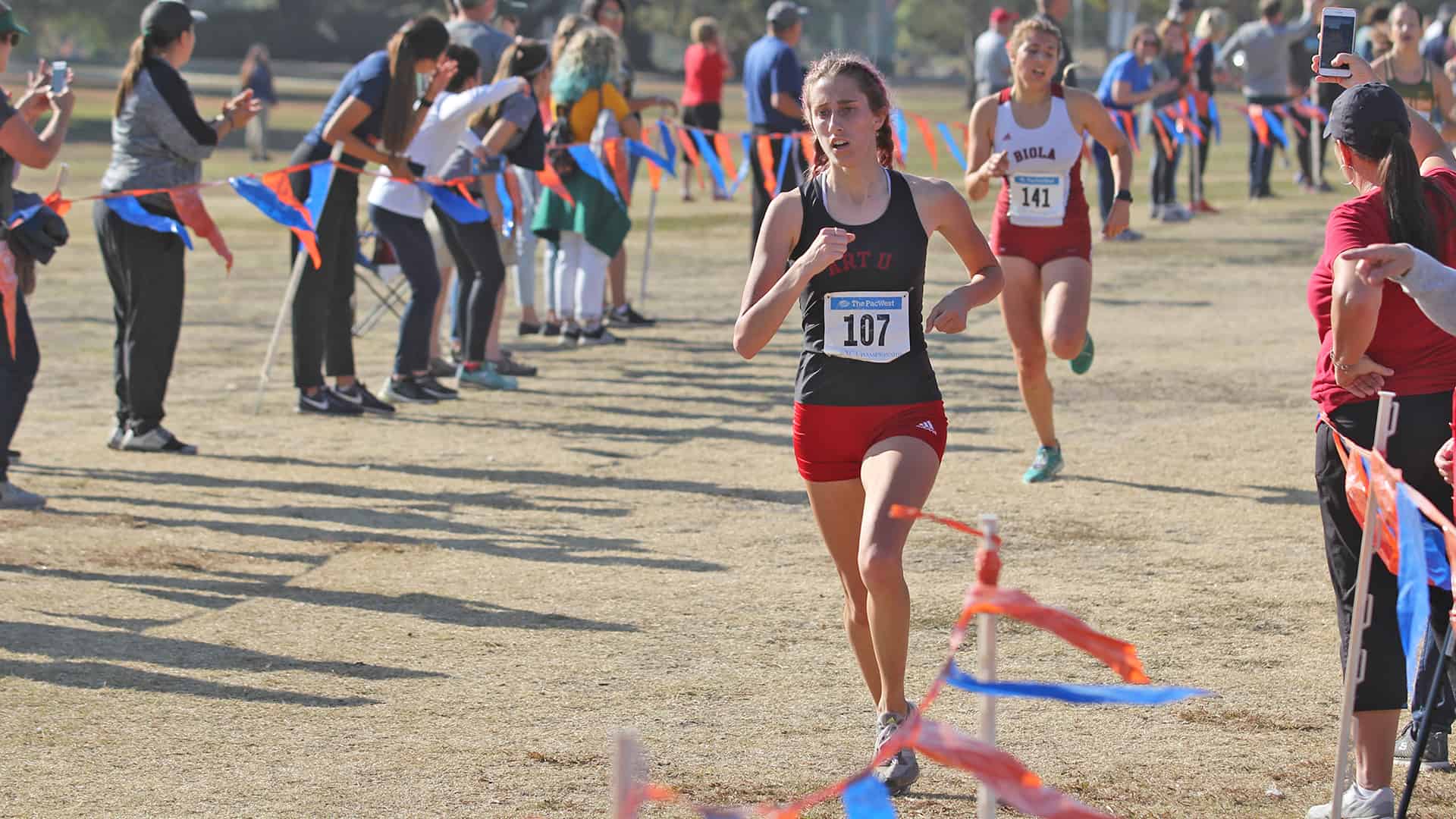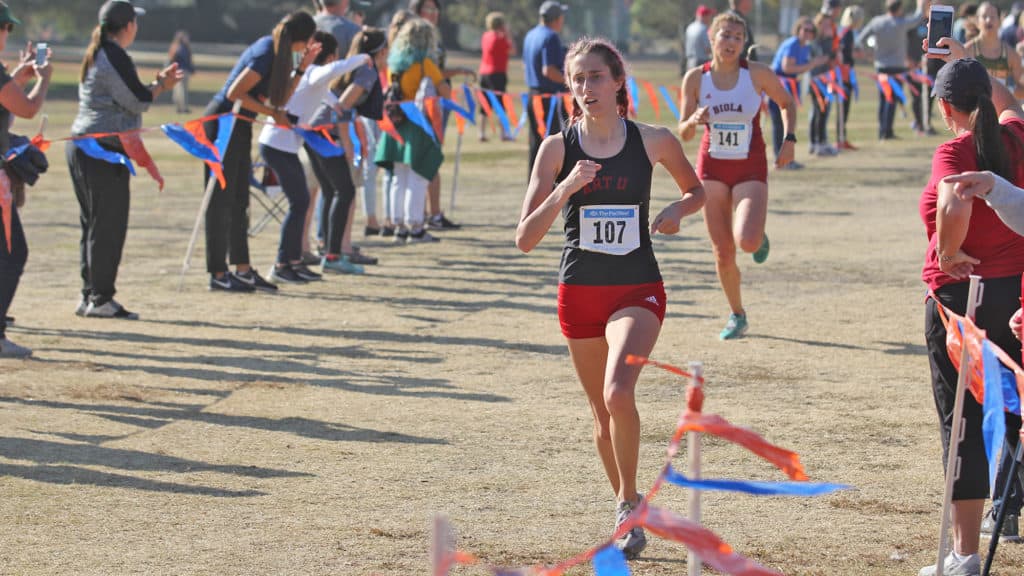 A week later, both men's and women's teams delivered a strong showing in the Kim Duyst Invitational at River Oaks Golf Course on Sept. 14. Graduate student Hasna Kaarour's 6k time and fourth-place finish led ART U to a second-place team showing. While the men's third-place team result was helped by redshirt senior Rabah Houali, who took third individually by running his fastest collegiate 8k.
Volleyball Team Shows Well on ESPN 3, Wins Two In D2 Showcase
Two consecutive comeback victories over Saint Martin's and Montana State Billings, and a near-win over host UC San Diego on ESPN 3, sealed a 2-2 weekend at the D2 West Region Showcase inside RIMAC Arena September 19, 20.
Junior outside hitter Ashley Pawlak averaged 3.56 kills and 3.61 digs per set in the four matches, earning her PacWest Player of the Week.
Be there to watch our volleyball team as they kill, dig, and win this season! Be part of the action by attending home matches at Kezar Pavilion.
Visit the official Art U Athletics website for the full volleyball schedule.