Academy graduate Lena Lee recently took second place at Luminous, an art exhibition hosted by the California Watercolor Association (CWA) at the Village Theatre and Art Gallery in Danville, Calif.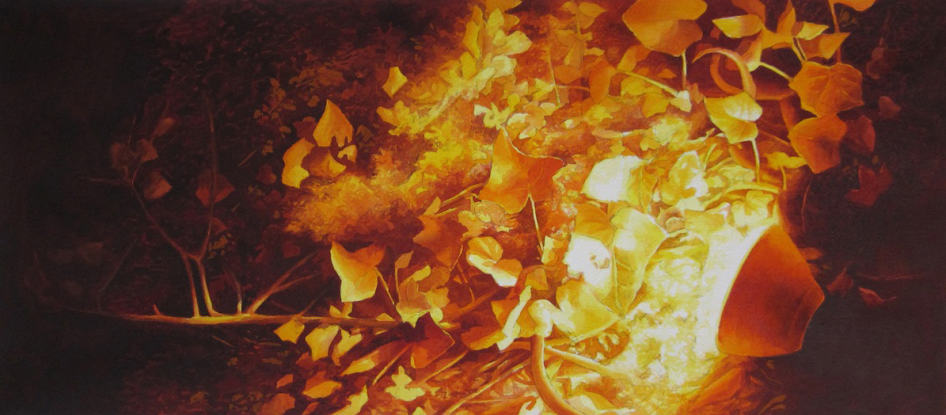 Lee's submission, "Light in the Darkness" shows a fallen lamp illuminating a bed of leaves in an orange glow. The painting looks like a scene out of a children's picture book, whimsical and mysterious.
CWA judge Sue Johnston said Lee achieved "a beautiful balance of foreground and background." She chose Lee's painting because she found it fascinating. "The light is just amazing and the darks are so rich."
This was Lee's second entry into a call-for-artists by the CWA. "I am still in awe," says Lee, a 2017 School of Fine Art—Painting BFA graduate. "I never expected winning a prize! It was already an honor to have my painting shown next to work created by amazing artists."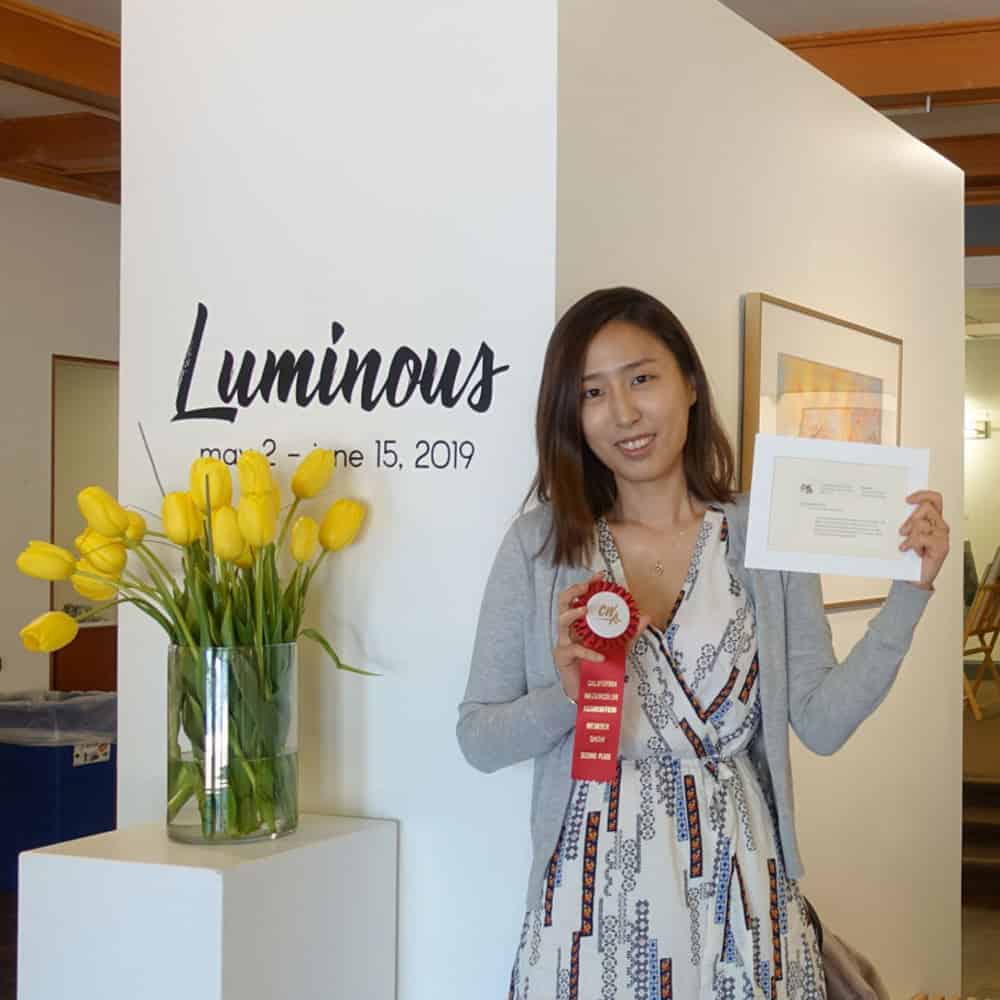 Inspired by the City, Artists at the Academy
Lee was born in South Korea and came to California in 2011. She has been painting since she was a little girl. "My parents joked that I would grab a brush or a crayon rather than a fork or a spoon," she recalls.
Lee attended a prominent arts high school in Seoul. After graduation, she came to San Francisco, a city she found beautiful and inspiring. It also was a place where she could learn from established artists at the Academy.
"My teachers at the Academy encouraged me and gave me advice about painting and life," Lee says. "They shared their experiences of their personal art journeys. They were dependable advisors and role models to me, especially my watercolor teacher Camille."
Camille LaPointe-Lyons was an instructor in the Schools of Fine Art and Illustration when Lee was a student. She remembers Lee as self-motivated and eager to learn. Lee asked a lot of questions and was always willing to try different things to build her art portfolio.
When Student's Motivation Gets Teacher's Encouragement
LaPointe-Lyons took Lee and her classmates on field trips to photograph on location. "Lena was excited to learn more ideas," LaPointe-Lyons adds. "She liked exploring her imagination and interests, what she could do to stand out."
That's what made "Light in the Darkness" shine in the CWA competition. "I have always been fascinated by how light creates different colors, and how patterns [appear in] nature, different environments or subjects around us," Lee explains.
"I think the scene shows all the fun details of leaves, colors, lights and the intersection of those [ideas] that I like."
"When [artists] think about a theme, a lot of them want to think about people or landscape," LaPointe-Lyons says. "Lena took it further. She thought of something more dramatic and interesting."
"Whenever I find incredible patterns or beautiful lighting hidden in everyday life, it is pure joy," Lee says. "I love the challenges of moving these beautiful scenes onto paper with watercolor. These challenges are also my pleasures."
---
Original article by Nina Tabios published in Academy Art U News