The Esports program at Academy of Art University is gearing up for another competitive semester this fall, following a season where most tournaments and productions were delayed due to the global pandemic. With the learning curve now behind them, Academy Esports Director Michael Witzel said both players and production crew are ready to resume play as scheduled.
Esports is a resoundingly popular version of digital gaming, in which participants compete for honors, awards, and the enthusiasm of large and rapidly growing online spectators…and in previous times, in front of wildly cheering crowds.
Digital Collaboration
Witzel's Esports Production class is a collaboration between the Schools of Game Development, Communications & Media Technologies, and Music Production & Sound Design for Visual Media. The class takes students behind the scenes of an esports tournament broadcast.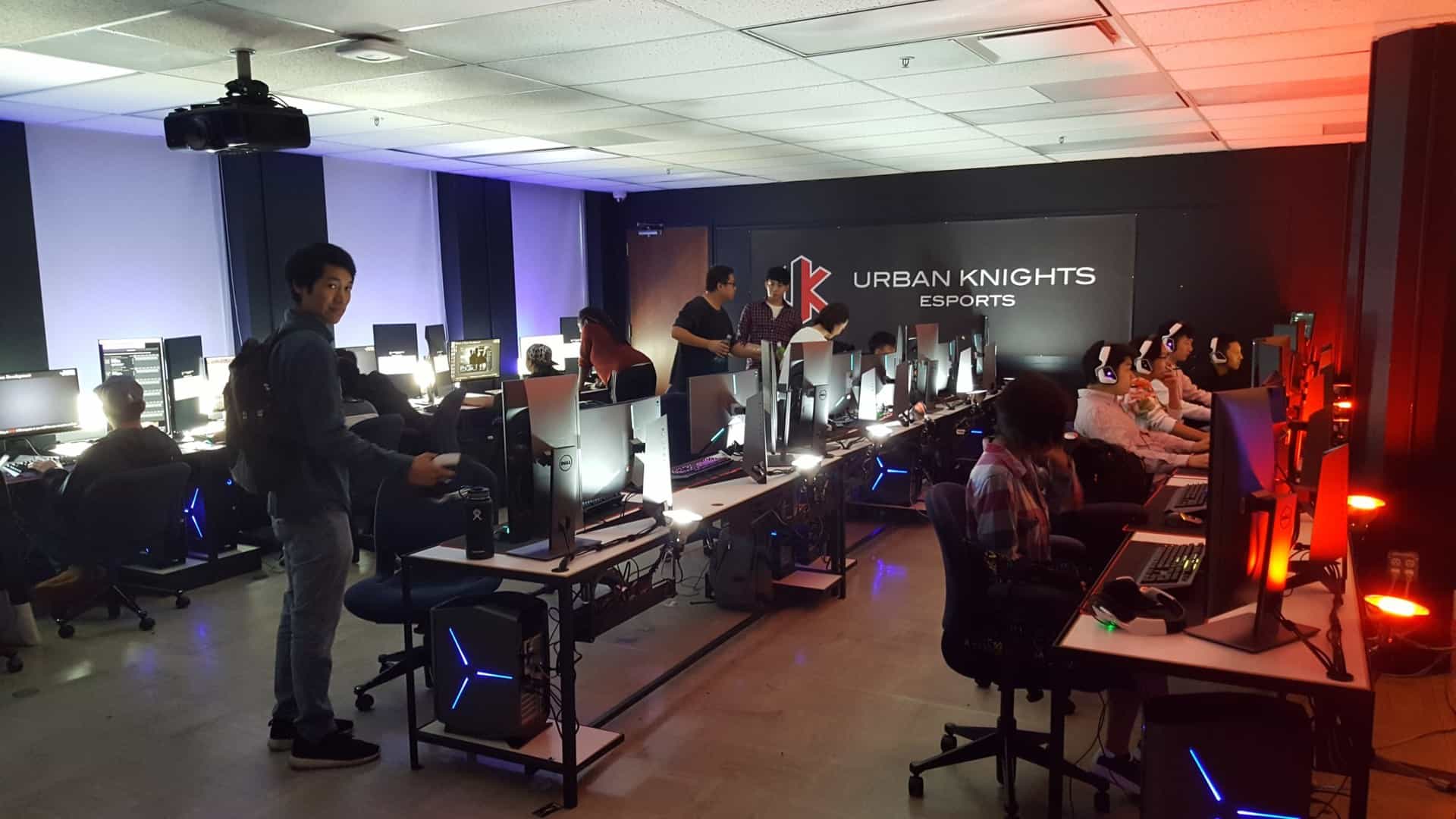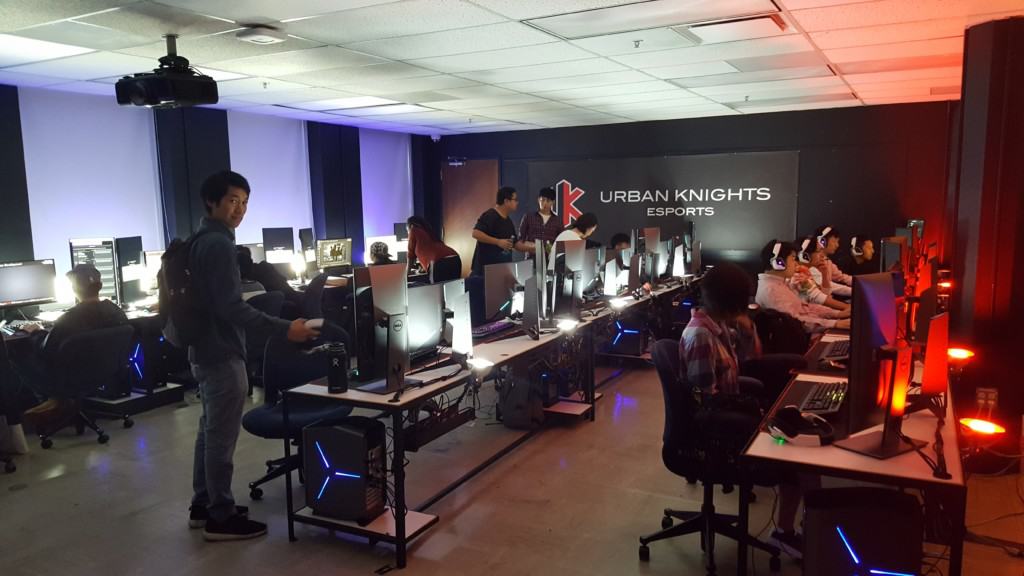 Witzel, who holds a Game Development BFA from the Academy, says there were unknowns for esports when learning went online. But Academy Esports found a way to persevere and thrive.
"It actually went a lot smoother once we were online. We found and utilized tools to help the broadcasters and tournament organizers. We used Zoom to solve communication issues. Everything started meshing together basically the same way it would in person."
Season Inaugurated
Kicking off the season, Academy Esports hosted the NorCal 1v1 Collegiate Open, a Red Bull-sponsored "League of Legends" (LoL) tournament. Streamed live on Saturday, Sept. 12, the tournament featured players squaring off in a series of head-to-head matches.
Typically, these tournaments are a five-on-five team exposition. This version will be focused on the skills of individual competitors. Up to 128 players could sign up, competing for a prize of Cloud9 apparel and more.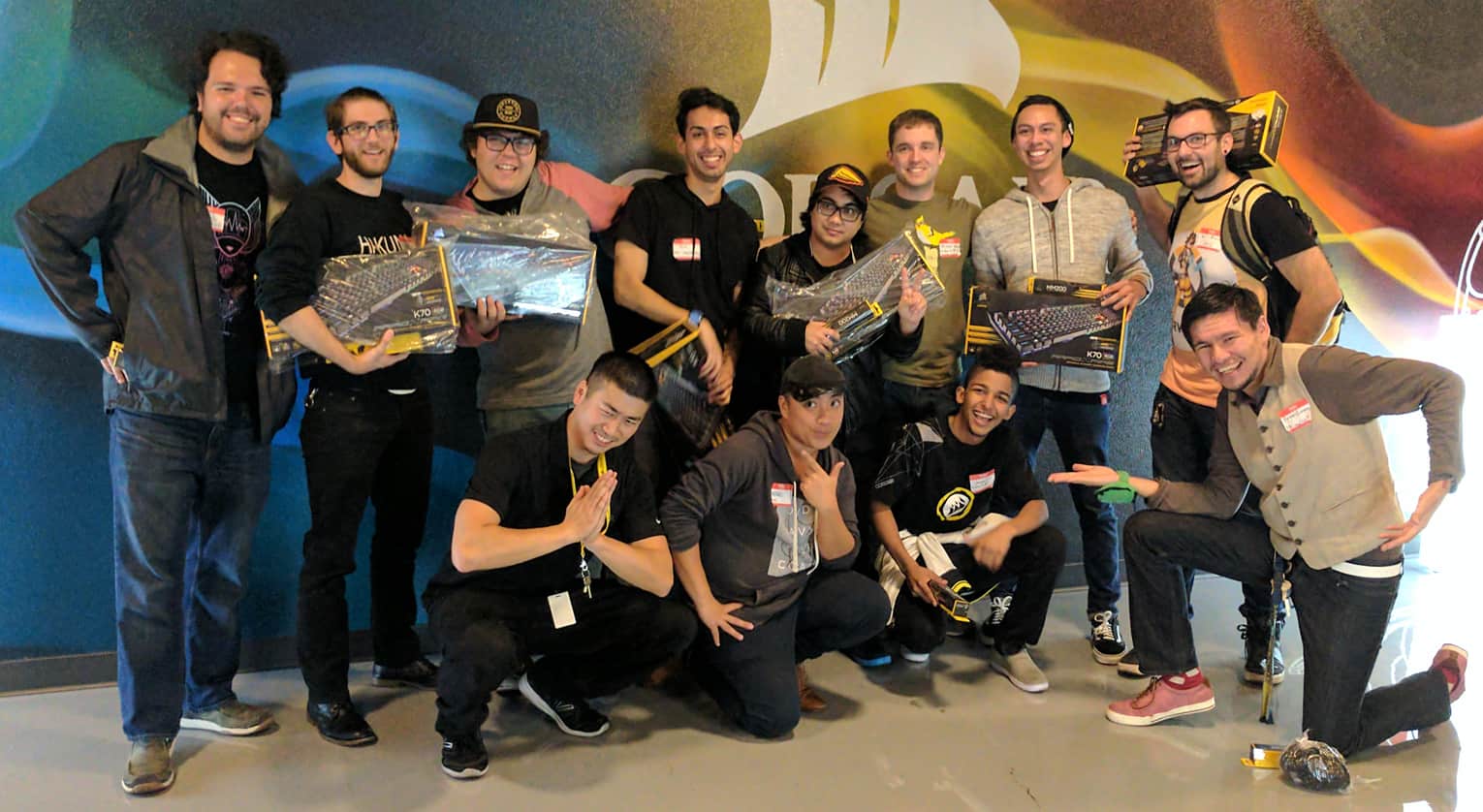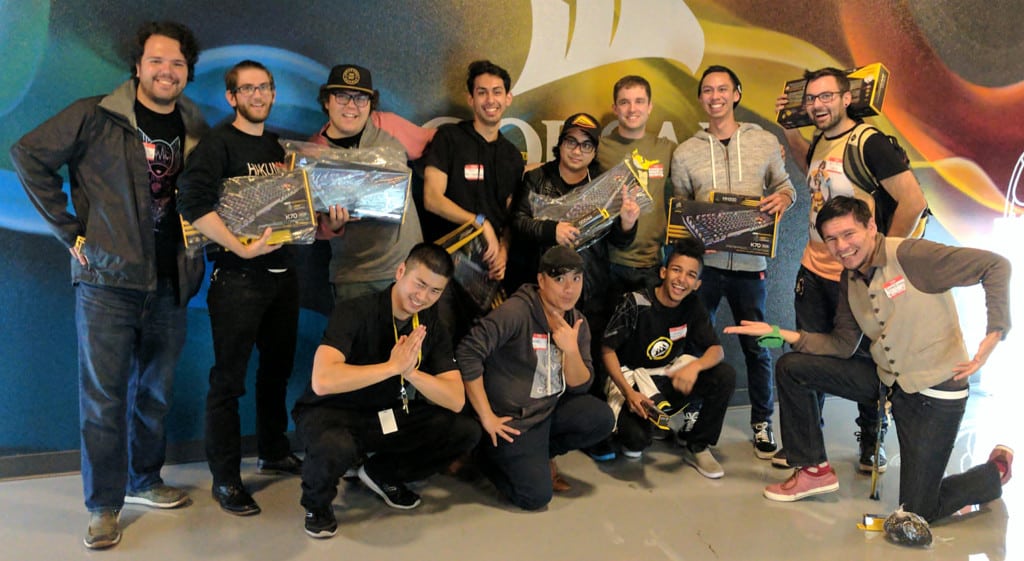 "It's different in the [sense] that you're not relying on anyone else," says Academy Esports President Kristi Liu, team manager for the tournament, "These competitors can't rely on team play. They solely rely on themselves."
Liu, an undergraduate in Game Development, has been involved in the Esports program since spring 2019. With Michael Te Ping, a fellow Game Development undergrad, she spent most of the shelter-in-place period helping Witzel figure out how to smooth the esports operation.
Moving Parts
Any tournament production is a series of moving parts. Broadcasters need to be logged on and streaming with a software called OBS.Ninja to create a quality video feed over the internet. Broadcast directors instruct the broadcasters, while also monitoring the stream and keeping everyone on schedule. Tournament organizers queue up players on Discord, making sure everyone is ready to go. And production staff is on call via Zoom to keep everything up and running.
"Behind the scenes, we had [Witzel] managing the big producer role, managing all the scene switches," Liu says. "It's a lot of prep work leading up to the tournament: preparing the broadcasters to look presentable at home, making sure players are at their computers and ready to go, planning with graphic designers and video editors for assets—those kinds of things."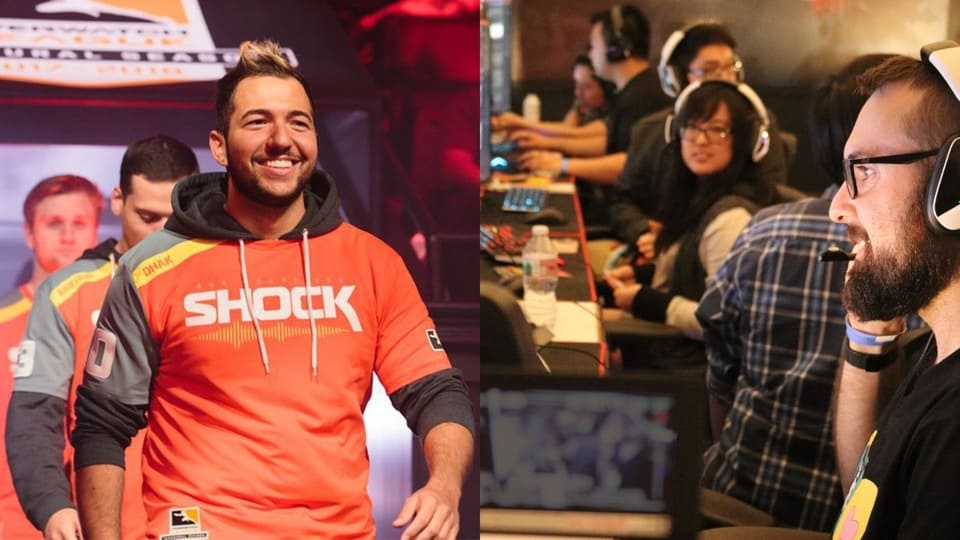 High Profile Partnership
It's a solid system for now, but it was enough to catch the attention of Red Bull ambassadors and inspire them to partner on the upcoming esports events. The Academy team collectively believes that while being forced online came out of an unfortunate situation, it created new opportunities for the esports program that might have been harder to achieve on campus.
"Red Bull is a big name to have for your event," Liu says. "We're also opening this up to the whole public, which is also something we don't usually do…usually it's students only. So, we jumped from events being open, to only on-site students, to online and on-site students only, to the whole public."
And this has all happened in a semester or two. "We're constantly learning and evolving," says Witzel. "So, when we do come back on-site, no matter where the students are…they can participate in our tournaments."
Upcoming Tourneys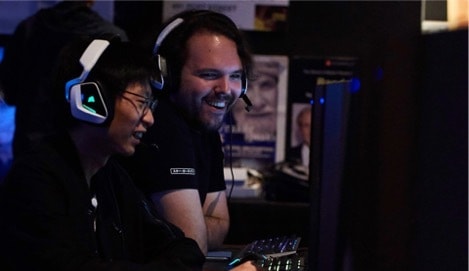 It took the team a couple of test runs during the summer to feel accomplished, but participants are now ready to take on the competition. There's a hefty schedule ahead of them. Following the NorCal 1v1 tournament, the Esports program will launch the Golden Coast Invitational, a 10-week tournament with over 40 colleges and universities throughout California participating.
Two more online tournaments are slated for October and December: a six-on-six Overwatch exhibition and five-on-five Valorant event, respectively. There will be bi-weekly student-driven game nights throughout the semester.
Reaching for the Top
"With esports, we always want to be bigger, better, and we want to be the best school," Witzel says. "I think our location, the type of university we are, and all the majors we have here would easily lend itself to having the best esports program in North America, if not the world."
As a world-class arts university, the Academy is uniquely positioned, says Witzel. "Esports is definitely entertainment, and art is the driving force of entertainment."
---
Original article by Nina Tabios of Academy Art U News, https://artunews.com/