Tespa, a North American collegiate esports organization, has named the Academy's esports program as one of the top 12 in the country. According to Academy Esports Director Michael Witzel, the ranking is a strong vote of confidence in the university's program, which is part of the game design school.
Esports is a wildly popular form of competition in video games, often with multiple professional participants. Tournaments attract large crowds of spectators and are frequently live-streamed.
Witzel has been working to get competitive gaming at the Academy off the ground since 2016. "It has been a lot of hard work and long hours to get the program where it is today," he says. "We still have a lot more room for improvement, but I am very proud of what we have achieved so far. The balance of community, competition and education is what makes our program so great."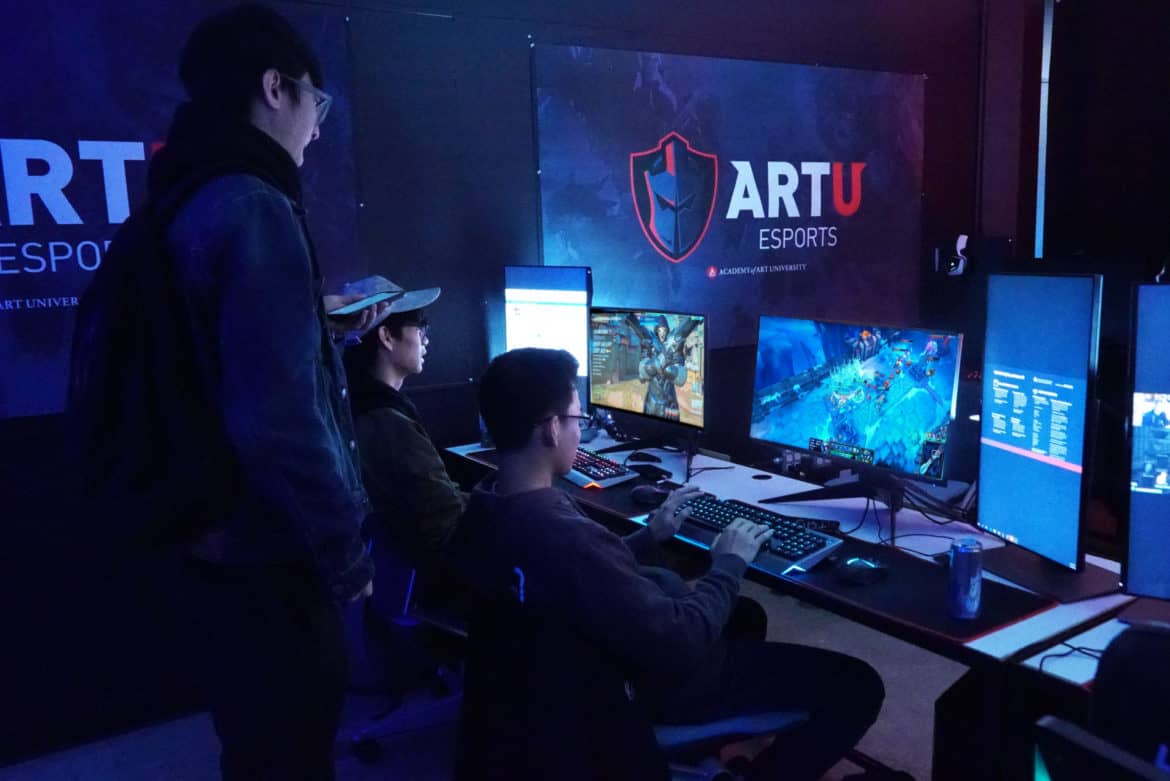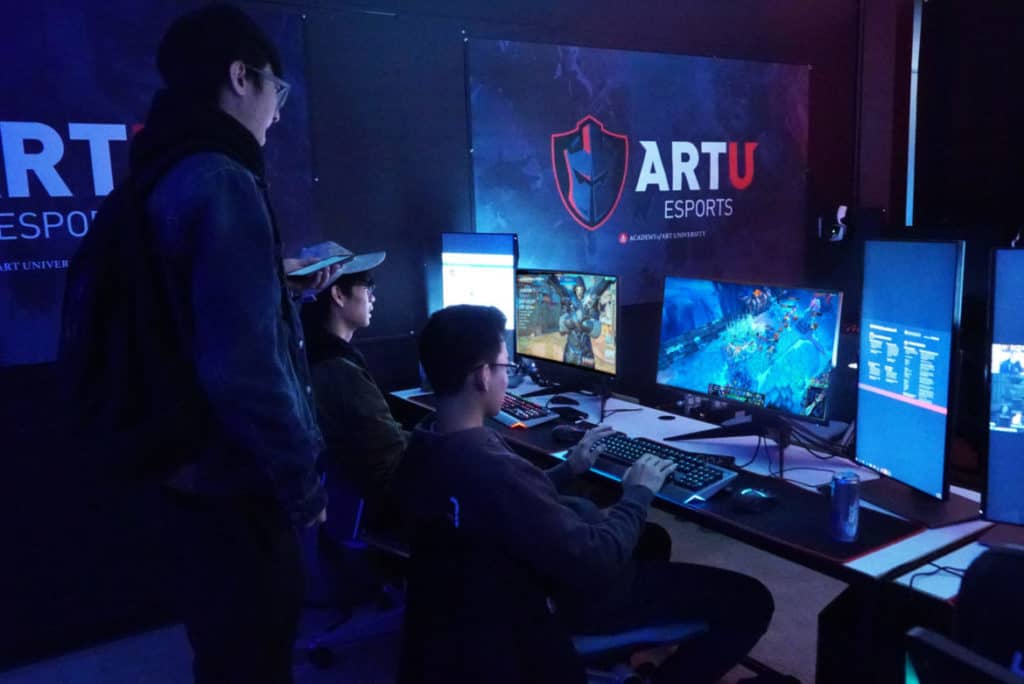 Major Tournament Eligibility
Being named as one of the top institutions supporting collegiate esports means the Academy and the 11 other schools are now invited to compete in a new challenge, the Overwatch Collegiate: Varsity Series. Formatted as a round-robin bracket, the tournament is similar to other competitions Tespa hosts. The difference is that the new series is meant to highlight exceptional teams as well as the program that fosters them.
Tespa invited universities to apply for the rankings. The schools were judged based on factors like program health and stability, infrastructure, staffing, community collaboration and career development.
Exponential Growth
Witzel is proud that the Academy's esports program has encompassed those attributes in just three years. What started as weekly intramurals in the university's 180 New Montgomery game lounge has grown into hosting sponsored competitions. And the program now includes an esports production course with the School of Communications & Media Technologies. The production course teaches students how to broadcast and live-stream tournaments.
Although under the School of Game Development, esports at the Academy is open to everyone at the university, Witzel emphasizes. "It is the students and alumni from all over the university that make up our competitive teams, volunteering and work studies. Participants have worked very hard to make this program what it is today," Witzel says.
"Being recognized as one of the top 12 esports programs in North America validates that we are on the right track. More and more people and colleges see what it is we do and are trying to emulate us. It is a great feeling to be a leader in collegiate esports."
---
Original article by Nina Tabios of Academy Art U News