In Arabic, sadiq means friend, and School of Photography graduate Salihah Saadiq's every intention when she's behind the camera is to capture you as your best friend would.
Sometimes the editorial photographer and 2018 AA alum asks her subjects to come as they are, and they have casual hangouts in the studio as she snaps between conversation topics.
Other times, Saadiq—born Salihah Saadiq Barnett—has a confident vision, as when she knew her chosen outfit will blend in with a backdrop, as executed for her series, "People of Tolor."
Sometimes she wants to photograph your shoes and have the worn leather describe the places they've been. Or she'll want to make a tribute to the body art that adorns her friends and neighbors. Whatever the motive, Saadiq's photos highlight the genuine, authentic self.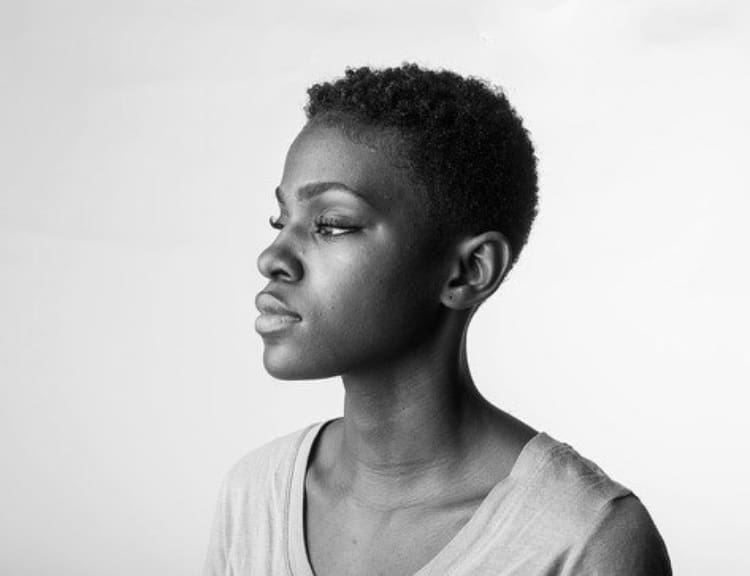 Origins
"I think my eye and my being able to perceive people's energy is what allows me to be able to really capture who they are and, sometimes, who they are not," she says. Her career includes portraiture, event and commercial session photography in the greater Bay Area.
There were two constants for Saadiq growing up: photography and Oakland. Originally from Austin, Texas, Saadiq never felt she fit in at her high school unless viewing it from behind a camera. During the summers, she'd stay with her mom in Oakland, and before long, photography was her ticket as a permanent Bay Area resident when she enrolled at the Academy.
Her education focused on conceptualizing and execution of voice and style. John Vano, Academy School of Photography acting associate director and one of Saadiq's mentors, speaks of her passion, excitement and curiosity. "She was always inquisitive, always asking questions and wanting to know more."In her personal projects, the lessons seemed to stick. Many of her photos are shown in rigid contours to create a bold and striking aesthetic. There's a diverse set of faces staring back, and their energies radiate through.
One familiar Academy face is Saadiq's frequent collaborator, School of Communications & Media Technologies student and ART U star student-athlete, Mobolade Ajomale. "It's easy to get in front of her camera," he says. Her image of Ajomale won 1st Place Single Image at the university's 2018 Spring Show. "She's very dedicated to her work, and I see that a lot, especially during the shoots.…she'll do anything to get that perfect shot."
More than anything, grabbing that perfect shot is about timing and trust with the subject. She got her footing as a concert photographer for the musical promoter Goldenvoice, eventually branching out to work directly with emerging artists such as Duckwrth, Drew Banga, and Caleborate. Her work with them has been used as album art and social media content. Recently, Banga made her his official photographer and creative director.
"The way you perform in who you are as an artist, especially in music, is sometimes not at all who you actually are [good or bad] as a person," she comments. "To be able to show the other side of [the musicians] is an honor and something I feel really lucky to be able to do."
Recent Work
More recently, she's started to extend her reach outside of the Bay Area. Early on this year, Saadiq's series False Depictions was included in Klompching Gallery online showcase in Brooklyn, New York. She's taken frequent trips to Los Angeles to document Banga's studio lab sessions and do photo shoots with other L.A.-based artists such as Siaira Shawn.
Shortly before that, Saadiq was published in Vogue Italia's online photo gallery, Photovogue, a platform for up-and-coming photographers.
Her first submission was approved and uploaded within 24 hours, and since then, she's had an additional three images accepted. She beams, "Vogue was one of the magazines I'd look at for visuals ever since I was younger. To me, Vogue had this huge place in my heart and admiration."
Home Calls
But no other place is in her heart and admiration like Oakland.
"I was telling my mom I can go live in New York or wherever, but I always want to be able to say I have a house in Oakland," Saadiq says. "I always want to be able to come back here, because this is home for me. I was born in Austin, but feel like I bloomed in Oakland."
Resources
• Salihah Saadiq website
• Instagram: @salihahsaadiq or @ijustlovepeople
All photos courtesy of Salihah Saadiq
Article by Nina Tabios, reporter for Academy Art U News