A decade ago, David Hauslein's story for Buck Run was just an idea. Today, it is an actual film, complete with screening credentials at the recently held 2019 Palm Springs Film Festival secured under its belt.
Hauslein's journey into his screenwriting career is an inspirational and encouraging one, especially thanks to the guidance he gained from his teachers at Academy of Art University.
From Sketchy Beat to Distinctive Voice
Hauslein graduated from the School of Writing for Film, Television & Digital Media (WRI) in 2011 with an M.F.A. in screenwriting. According to him, he first got the original idea for the film during an introductory class at the Academy.
"I decided to put together a beat sheet (a bullet point outline of scenes) in one of my first classes at the Academy with Donna Laemmlen," he said. "[Then] I took a class with Julie Oxendale where the aim was to write a first draft. I was working on Buck Run based on a very sketchy beat sheet.
I'll never forget Julie telling us that we had to write the first act in a very shot window of time. With Julie's help, I got the first draft of Buck Run completed in just a few weeks."
His time in the class of Laemmlen was just one of the enriching moments in his journey toward becoming a full-fledged screenwriter. "When I first started at Academy of Art, I had developed my own style. I knew the kind of films I wanted to make and had a voice. It's an important thing for a writer to have a distinctive voice."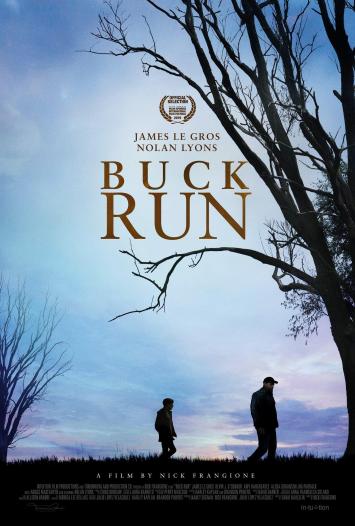 Buck Run in the Wild
After 10 years of developing and refining the script for Buck Run, it finally premiered at the Palm Springs International Film Festival on January 6, 2019.
"Set in rural Pennsylvania, Nick Frangione's (director) gives us a 15-year-old Shaw (Nolan Lyons, Boardwalk Empire), a bullied outsider trying to cope with his mother's death and a reunion with his estranged, alcoholic father (James Le Gros)."
In Hauslein's explanation on the overarching theme of this screenplay, he said, "I've always been interested in the idea of fragile masculinity. The idea that there is a torrent of deep, unexplored emotions behind the thin veneer of toughness and societal expectation put forth by some men."
The setting of the film is also familiar more than coincidental. Hauslein, along with the film's director, Frangionie, actually grew up there.
In fact, he acknowledges that the various locals he had encountered as he was growing up in Bucks County helped give him a holistic, intimate, and almost exclusive view of life in rural Pennsylvania that outsiders will be hard-pressed to have access to.
His formative experiences, observations, and conversations proved to be of utmost importance in the creation of his story.
"Depression. Anxiety. Insecurity. This topic seems to be under-represented in film, but in the current social and political climate it is incredibly relevant."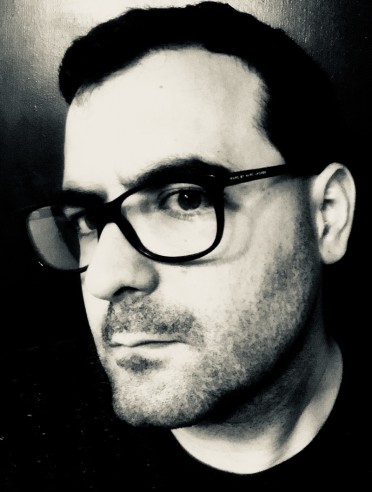 Giving Back
Hauslein was tapped to be an online instructor for the Academy in the Fall of 2018. Even now in that capacity, he still credits the School of Writing program for its commitment to providing a learning environment that gives students a glimpse of real-life scenarios outside of classroom walls.
This, for him, is what instills hard work in the students, which is especially crucial in a field as competitive as screenwriting.
"My teachers at the Academy (in particular Donna Laemmlen, Julie Oxendale, Tim Boxell, and Stuart Thomas) instilled in me a sense of responsibility. Through rigorous writing assignments and helpful critiques I was able to come around to a more professional working method and refine my style."
---
Article by Kyle Roe of Art U News
Images courtesy of David Hauslein