Navy veteran and Academy of Art University student Daniel Barnes exemplifies the importance working hard and persevering for your dream, and finding the right time to do it.
With various career experiences under his belt, he's about to add "comic book" writer now as his work, Black Mage, created alongside DJ Kirkland, & Hassan Otsmane-Elhaou, is set to be officially published by Oni Press. And he's still just earning his degree.
We had the opportunity to field him some questions, which he gamely answered. Read on to find out more about him, how he got this amazing opportunity, and maybe pick up an inspiration or two on how to successfully pursue your creative passions.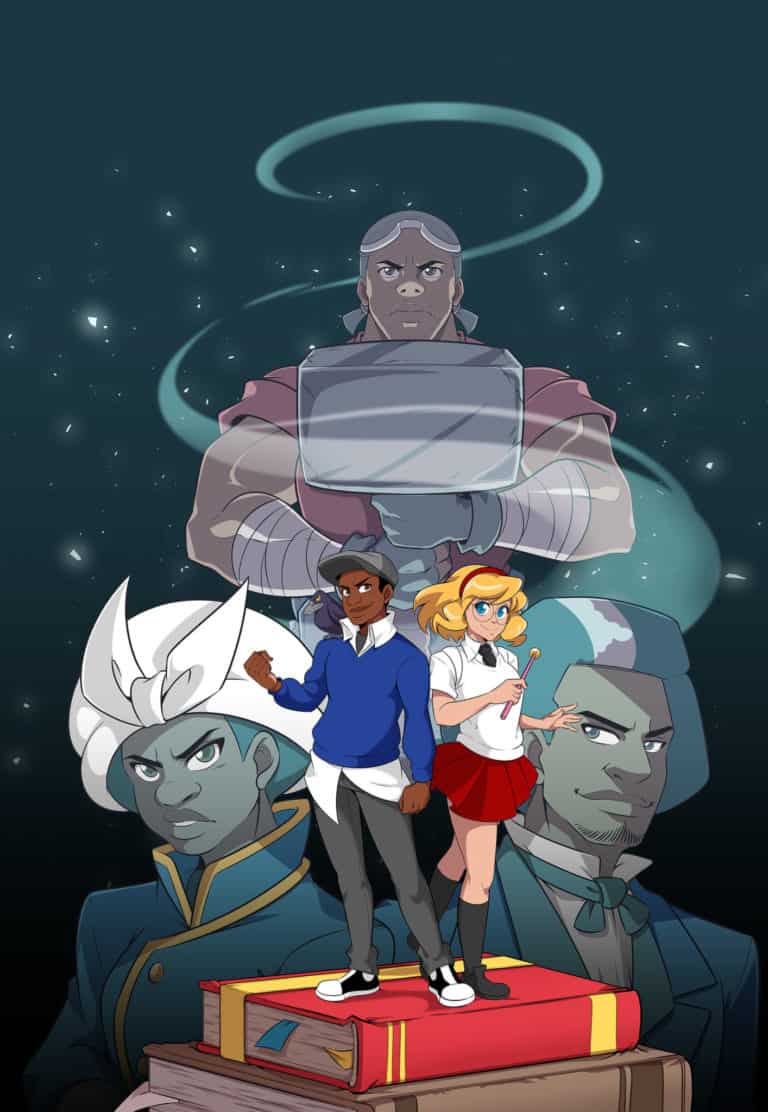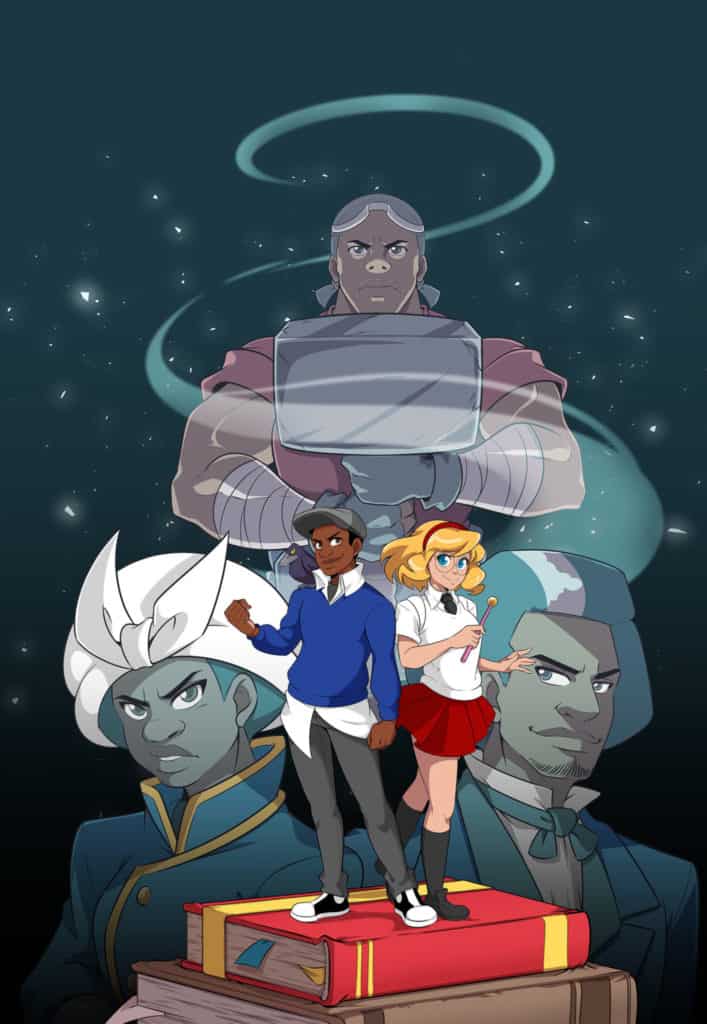 Can you briefly introduce yourself?
I'm a 27-year-old Navy veteran currently majoring in Animation Production at the Academy. I started off here at the school back in 2015, and was actually a Writing for TV and Film major, initially, before I switched departments. I'm a huge fan of anime, manga, and Nintendo.
What is the Black Mage's story about?
Tom Token, our protagonist, is the first-ever Black student to be admitted into St. Ivory Academy of Spellcraft and Sorcery – a historically-white wizarding school that's seemingly trying to take a stab at finally diversifying their student body. But, Tom soon stumbles into a conspiracy, and must team up with the ghosts of Harriet Tubman and Frederick Douglass to uncover the truth behind the school's true motives, before it's too late.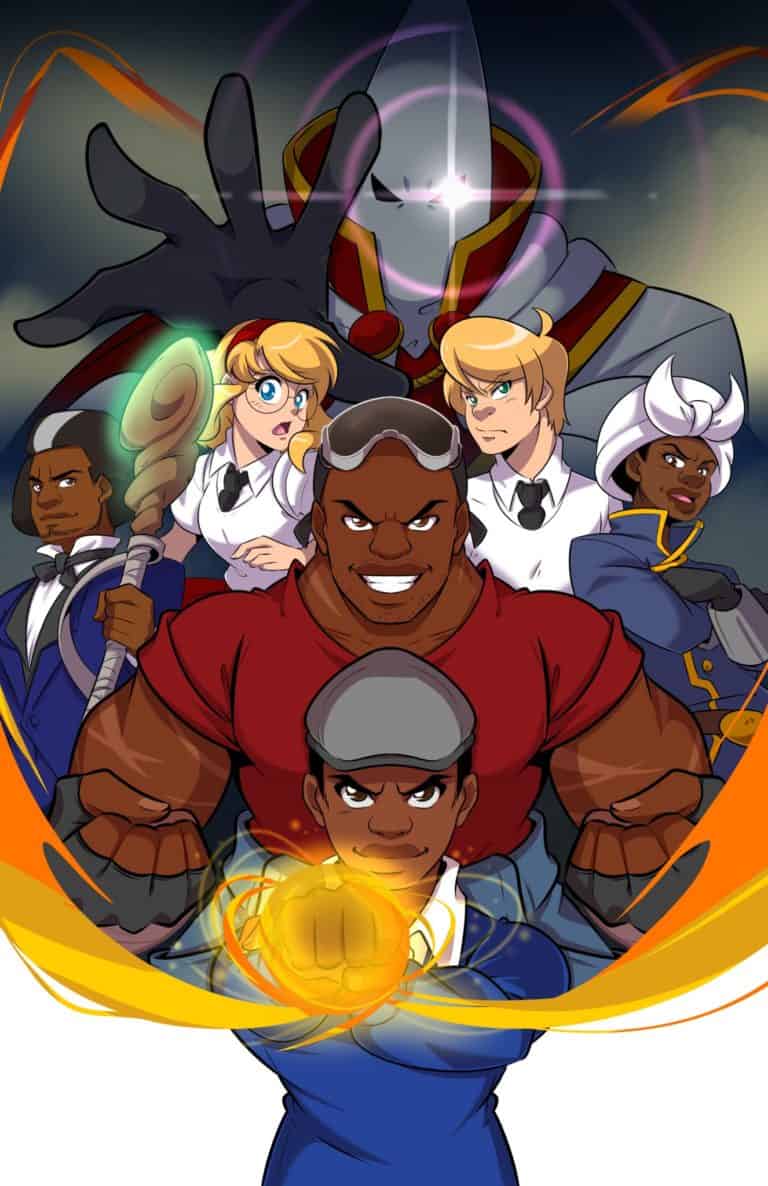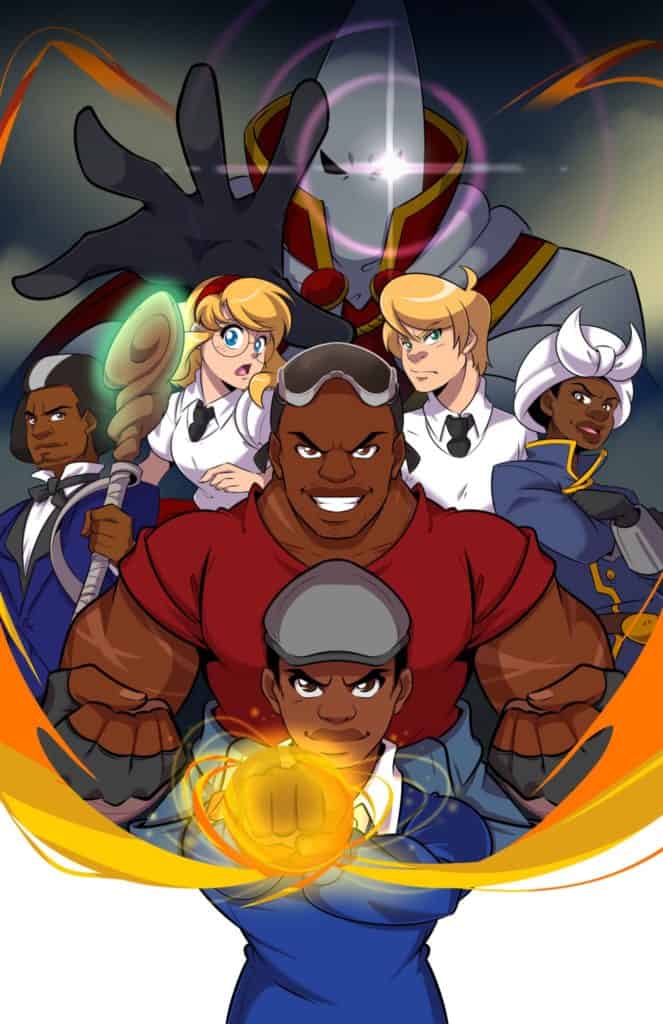 What are the biggest influences to you as an artist and what inspired you to create this comic book?
The book really came from DJ and I's great love of YA Fantasy, JRPGs, anime, and manga and not seeing Black people have much a presence in any of those mediums or genres. Huge influences include Harry Potter (of course), Final Fantasy, Sailor Moon, Dragon Ball Z, and tons of other things from our collective, really nerdy childhoods.
How did you get the attention from Oni Press?
Back in the Summer of 2015 (right before I began attending ArtU), Oni held an Open Submissions initiative where, for about 2 months, they were accepting pitches from pretty much everyone. I had already been conceptualizing Black Mage as comic book for a couple of years at that point, so when my buddy brought their initiative to my attention, I immediately jumped at the opportunity.

I submitted my pitch and, a few months later, got a call from them saying that they liked it, and wanted to move forward with it!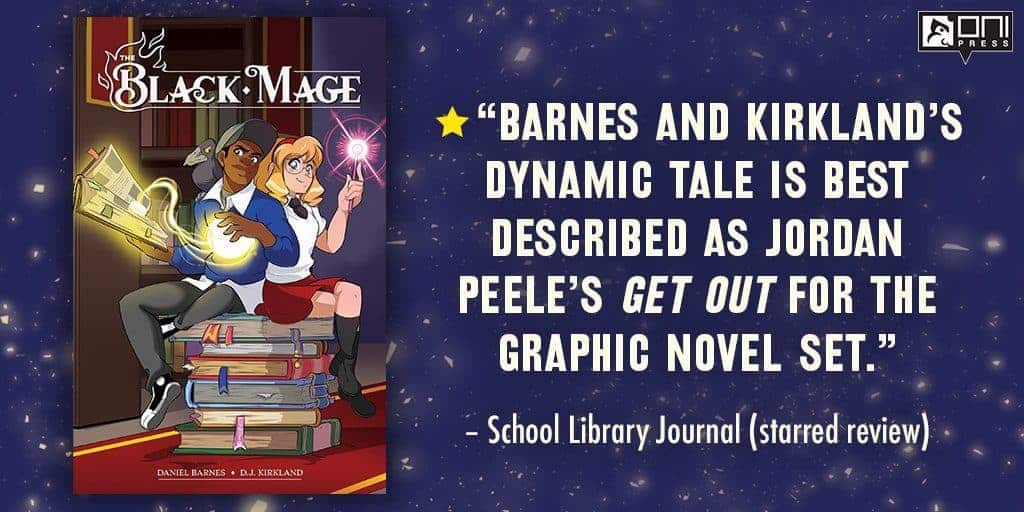 Are there any specific instructors and/or courses you took at Academy that you think fundamentally helped you achieve your goal?
Dani Colman and Brian Schirmer, whose "Writing for Comics and Graphic Novels" courses were invaluable to me, have been amazing mentors and friends to me. They gave me (and continue to give me) tons of great advice about not only the craft itself, but the business side of the comics industry as a whole.
What would your advice be to your peers at Academy?
Don't let others discourage you from telling your own stories and sharing your personal truths with the world. Tons of people will try to tell you "what sells" and "what doesn't sell" and will try to dissuade you from breaking the mold and exploring new ideas. Don't listen to them. They're just cynical trend-chasers. Just stay true to yourself, be nice to others, and work hard.