SNAG's (Society of North American Goldsmiths) Annual Juried Student Exhibition highlights the diversity of students who are the future of the metalsmithing and jewelry field. This year, Academy of Art School of Jewelry & Metal Arts' alum, Anousha Mohsenidarabi, not only was a part of the annual exhibition, but took home the award for Best in Show.
A Passion for Design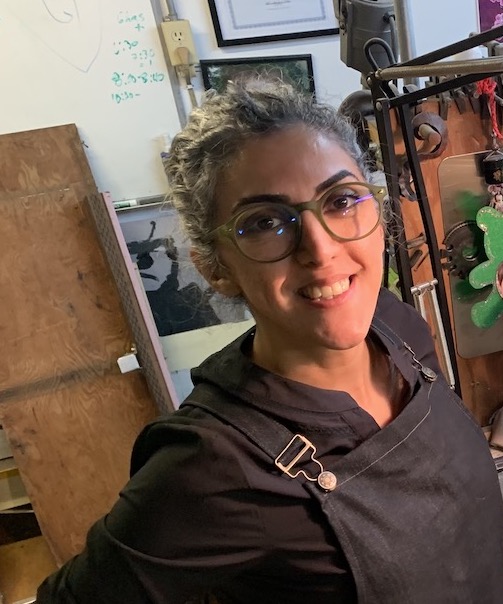 Anousha began her design career working in her family's custom paint manufacturing business for many years and gained a lot of experience with the technicalities of color. She received an opportunity to travel to India and Africa, where she discovered her interest in gemstones and artistic jewelry. Later, in 2017, she made the decision to move to San Francisco to pursue her newest passion at the Academy of Art University. It was at the Academy that Anousha developed a skill set in metal fabrication, stone setting, enameling, wax carving, and casting.
It was these skills and her passion that led her to create the SNAG's Annual Student Juried Exhibition Best in Show winning piece, Toomaj. In her artist statement, Anousha describes the piece as being "deeply influenced by the ongoing revolution that is unfolding" in her homeland of Mashhad, Iran. The detail in Toomaj highlights Anousha's talent for melding Bronze, Gel Medium, Enamel, and Copper into a one-of-a-kind wearable piece of artwork.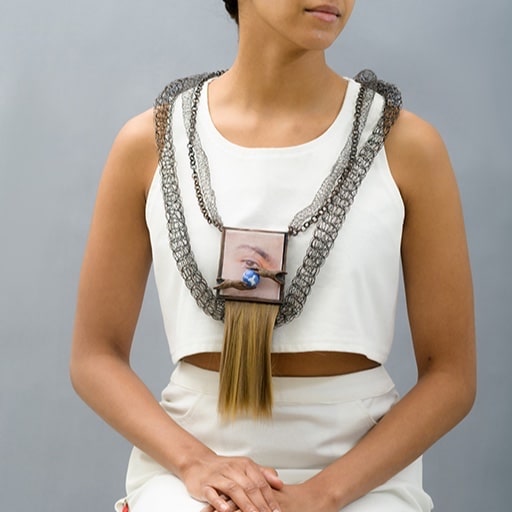 As a Best in Show awardee, Anousha received a quarter-page advertisement in SNAG's Metalsmith Magazine and a full or renewed SNAG membership.
About the School of Jewelry and Metal Arts
The School of Jewelry & Metal Arts (JEM) program teaches students both traditional and contemporary techniques to turn their love of wearable artwork into a profession. No single style is taught within the program, and the diversity and quality of student work sets it apart from the rest.
Graduates leave having the knowledge and entrepreneurial abilities to start their own businesses, work with galleries to produce exhibitions, be a gallery artist, or do work that aligns with their professional goals. Graduates of the JEM program at the Academy have gone on to work for companies like Pandora and Swarovski.
A Handcrafted Future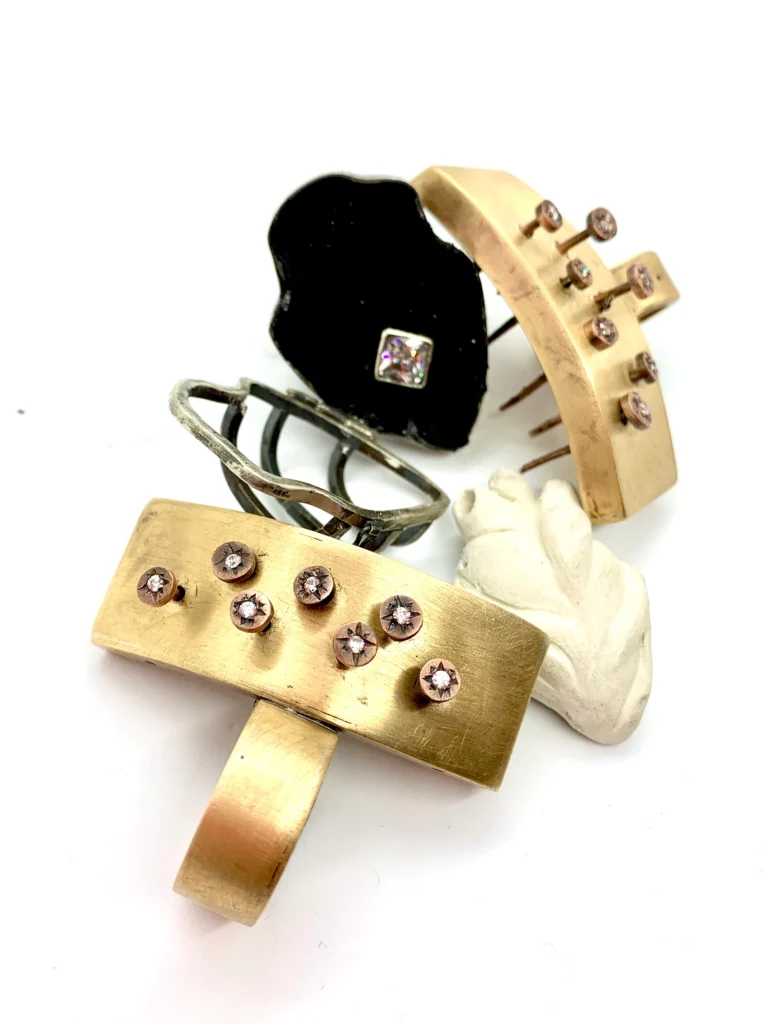 Anousha's work is heavily inspired by the beauty of nature's colors and textures. She enjoys working with gemstones, beads, semi-precious metals, glass, wood, and ceramics. Anousha loves crafting beautiful objects to wear and hopes that people will enjoy owning her pieces as much as she enjoys making them.
In the future, Anousha is planning to open her own jewelry and metal art business where she can work both as a designer and a gemologist.