The architecture profession in San Francisco has recognized Academy of Art University School of Architecture student Kenta Oye and alumna Samantha Buckley for making a difference in the Bay Area.
The Center for Architecture + Design and American Institute of Architects San Francisco Community Alliance Awards honor individuals, firms, and organizations for work, leadership and dedication that shape the character and vibrancy of the area's communities and the future of its built environment.
Kenta Oye Gets Confidence Boost from Academy Mentors
Oye will receive his B. Architecture degree in spring 2020. He was presented with the 2019 Community Alliance Student Award for his work at the Academy and in a community project he participated in as part of a class.
"I was grateful, humbled, and very honored to receive an award," Oye says. "It's an individual milestone…. I would definitely say that I didn't do it alone. [I've had] a lot of mentors and guidance."
The accomplishments, he says, are not just his own, but also belong to the faculty members who selected him for the recognition.
Oye says this acknowledgment is a "huge confidence booster" and gives him a sense of independence that he can contribute to a team and potential employers "that will hopefully value my type of input."
"Kenta is one of the students who did a traditional thesis, but also took our Participatory Design class in the summer, where students go up to the Lake County and build houses for fire victims," says School of Architecture Undergraduate Director Jennifer Asselstine. She notes that the course was not a requirement for Oye, "but that's just the kind of person he is.
"He will never push himself above anyone else, and that incredible humility actually makes it even easier to highlight him as a student and as a potential candidate for an [architecture] office, because you know that he will work for the team," she explains.
Samantha Buckley Rises to the Standards
Buckley has been at the global design and architecture firm Gensler since graduating from the Academy with her B. Architecture degree in 2015. She received the 2019 Community Alliance Emerging Professional Award for initiatives outside of her professional work. "It was very exciting to have recognition at this point in my career that was external," says Buckley.
The Emerging Professional Award recognizes an architect, architectural designer or design firm, practicing 10 years or fewer, who exemplifies the highest qualities of leadership and demonstrates an unparalleled commitment to AIA San Francisco, to the design and construction industry, to the community or to other professional organizations.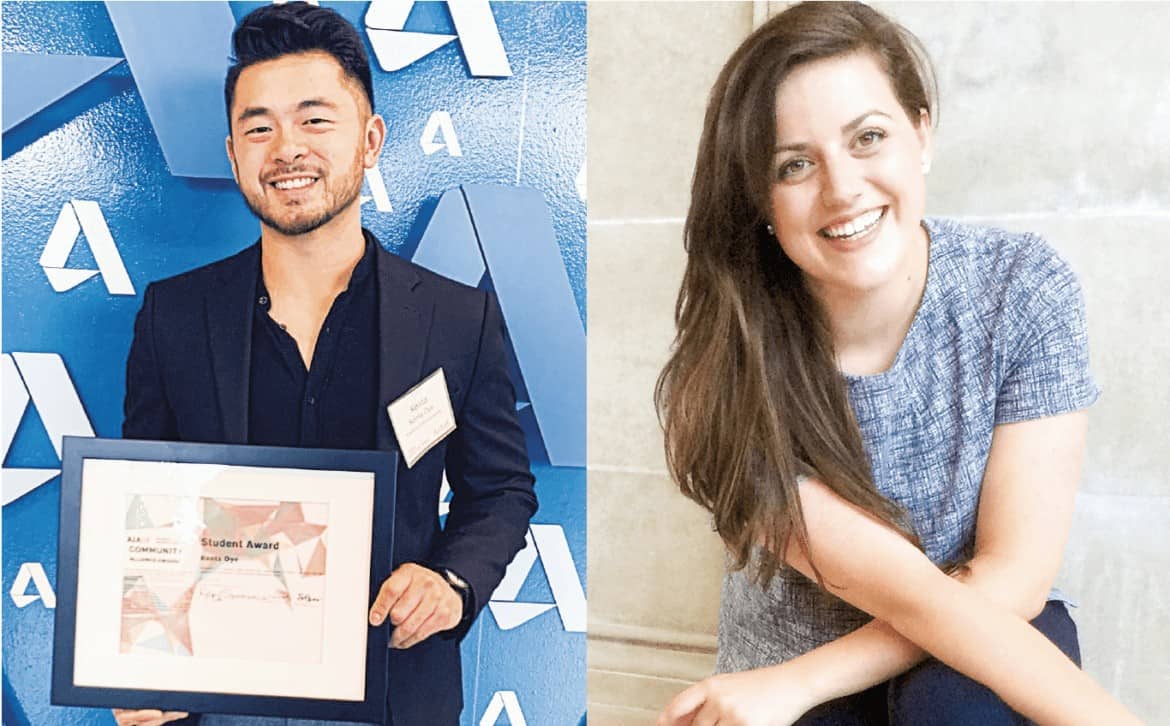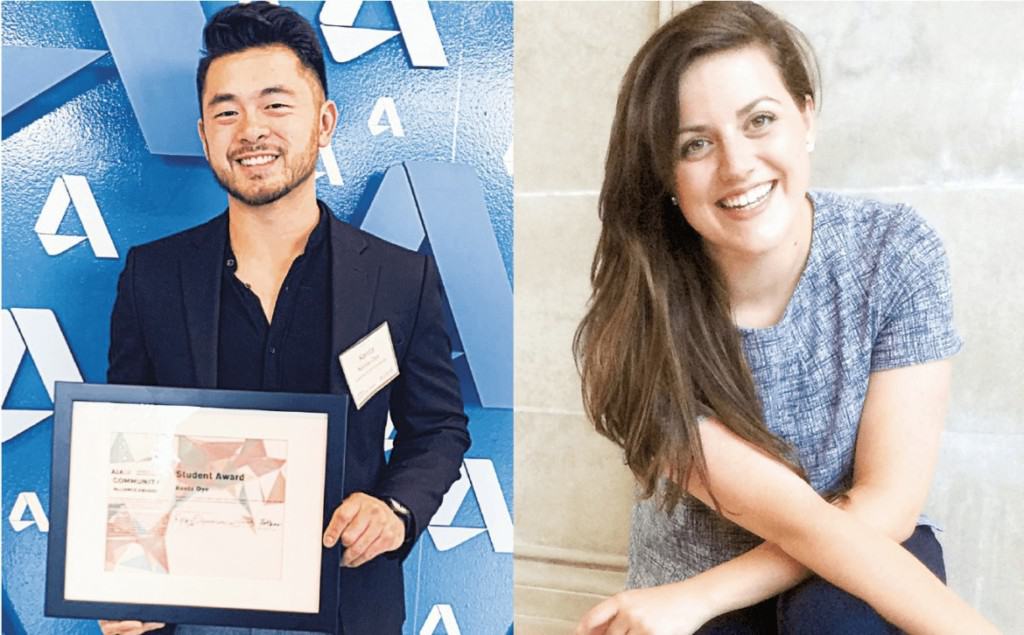 "At work, I've had lots of encouragement and support, but being recognized by someone outside the office was different—a new milestone for me. Going to the ceremony and seeing the other people who were being recognized, I was like, 'Wow, I'm standing amongst the industry's top talent in the Bay Area.' It was very cool, very special."
Buckley is a leader of the women's group at Gensler—known as Successful Womxn at Gensler (SWAG)—as well as other external activities. She notes that the Emerging Professional Award was combined with the Community Impact Awards by the AIA.
As a member of SWAG, she explains that the group has been involved with numerous events in recent years, from "bringing in guest speakers, to having lunchtime conversations about a news article." The group also hosts internal workshops that all Gensler employees are invited to join.
"I'm involved with our children's holiday party, which is a fun thing we do every year—an internal event that we host for all of our staff's children. Gensler matches all of the gifts, and then we donate it to the Rafael House [a San Francisco-based nonprofit]."
Buckley is also a part of San Francisco's ambitious Burlingame Point project, which she has been working on since its concept phase. The project involves four office buildings, an amenity building, a parking structure and around 14 acres of basement area on an 18-acre site on the Bay. "I'm really excited that it's wrapping up construction now, so I've been [on Burlingame] all the way through construction," she says.
The Long Reach of Academy of Art Architecture Students
"Our students choose thesis projects and activities that go beyond themselves and are not simply focused on their portfolio and their achievements," says Asselstine, "but really what's going to support the common good. I know that [the work] Samantha has done—being involved with sustainability and research at Gensler, and developing the program for women in architecture at Gensler—shows she's always thinking about her community. From that, everyone benefits."
---
Original article by Caroline Andrade of Academy Art U News, https://artunews.com/