To be able to sit before an award-winning architect for a special 2-hour lecture session is truly a great opportunity for any student who aspires to be a successful professional in the industry. That's why when no less than AIA-awardee Jim Jennings stopped by the School of Architecture in the fall semester, the students sat alert and enthralled in their seats.
One Word Advice Fits All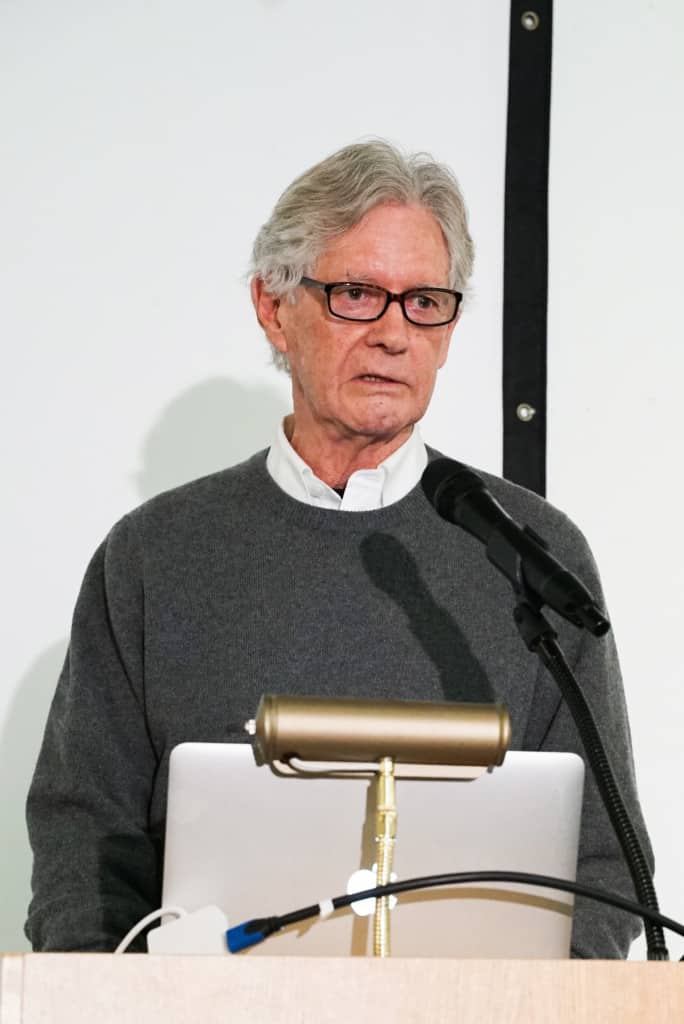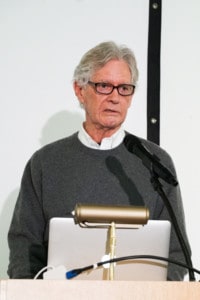 Jim Jennings is as big a deal as it can get in the world of architecture. As Graduate Architecture Advisor David Gill said by way of introduction, Jennings is "an architect's architect, much in the same way that Giorgio Morandi is a painter's painter."
His designs are characterized to be modernist, accomplished usually in collaboration with his clients or the engineering team that brings his visions to life. In fact, the one advice he endorsed was:
"If there is a word that I would like you to keep in the back of your mind, it would be the word collaboration."
And this is advice that he himself subscribes to as much as he gives it.
Collaboration in Motion
For the Oliver Ranch project in Sonoma County for example, he flew all the way to New York to meet with renowned sculpture artist David Rabinowitch to discuss their collaboration.
As soon as he realized what the sculptures were going to be and where they will be, he took those in consideration when he came up with his designs for the artist's guest house.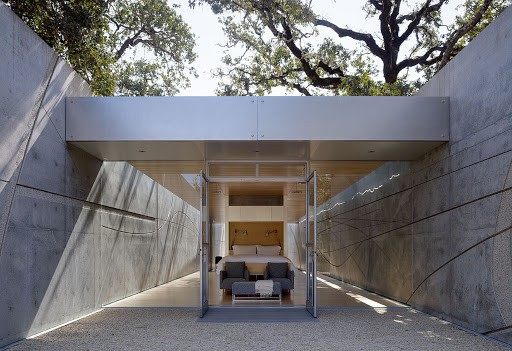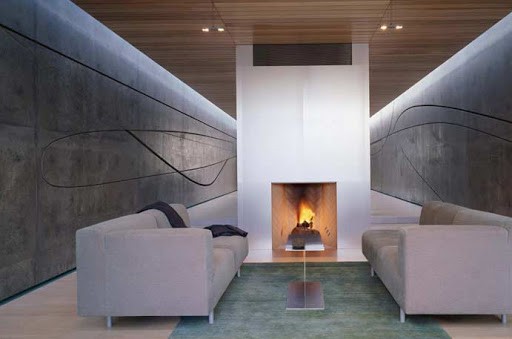 "One of the things that I realized was that once the walls became sculpture, they were sacred in terms of being art," he said. There were going to be no photographs on the walls, no ceramic cats hung on the walls, no furniture pushed up against the walls. In a way, I saw it as art put in the service of protecting architecture."
He continued, "In a sense, to me what was really beautiful about the whole experience was that it's a serious artist making a serious piece of art, and it's a serious piece of architecture and they both coexist in a kind of really intricate collaboration. It is a true collaboration."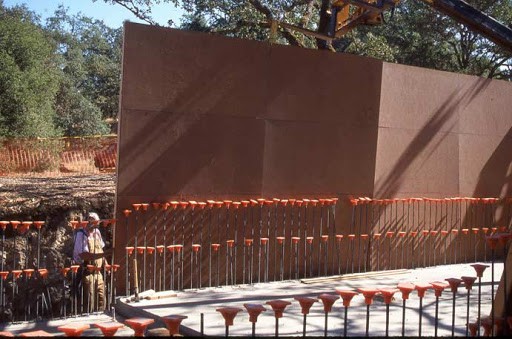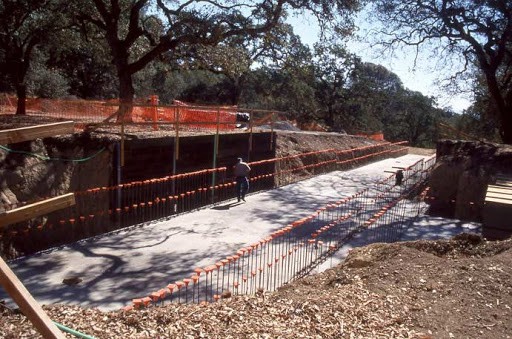 Highlighting the importance of collaboration resonated well with his audience. Said M.Arch student Fan Pan, "He [also] emphasized the collaboration and his design as also dealing with lights and materials. That is like a huge part [of] architecture because those are more related to human experiences."
Elevating Experiences Through Design
Art Pool + Pavillion is another of Jennings' much talked about projects. The project located in Calistoga, California features a 16-foot cube with an 8×8 foot opening each at the bottom and at the top. "The way you get into it is to go underwater and come up inside of it."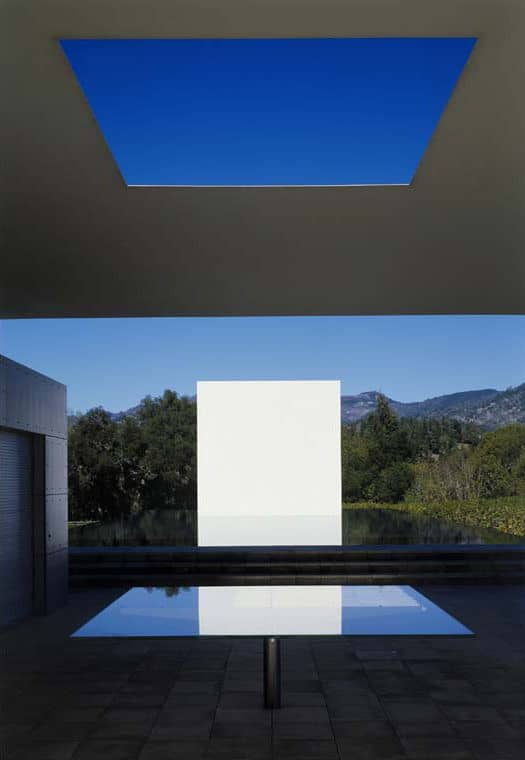 For this project, he collaborated with James Turrell, an artist known for creating sublime effects to his work by playing with light and space. According to Jennings, the clients originally commissioned Turrell to design the "skyspace" for the outdoor pavilion. It wasn't until the initial design was completed that Jennings entered the project upon landscape architect Tom Leader's behest.
"That was a really unique project and a wonderful opportunity to sort of fuse art with architecture, and as part of that project, we all got to visit Roden Crater in Arizona, which is a crater that James Turrell is making into a largescale piece of Earth art, and that was really something special," said ARH instructor Paul Burgin, who was also part of the team as the project architect.
Expanded Learning Opportunities for Academy Students
At the end of the two-hour presentation, Jennings' anecdotes left the students and faculty audience alike feeling inspired.
Even ARH Graduate Director Mark Mueckenheim was pleased with how the presentation went. "He was able to capture the attention of the students for a very long time and gave a broad view of his work throughout life, and the issues he addressed as an architect."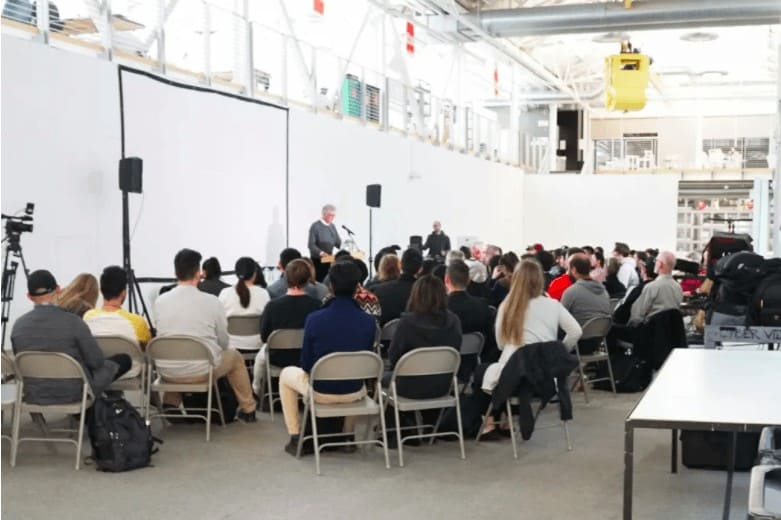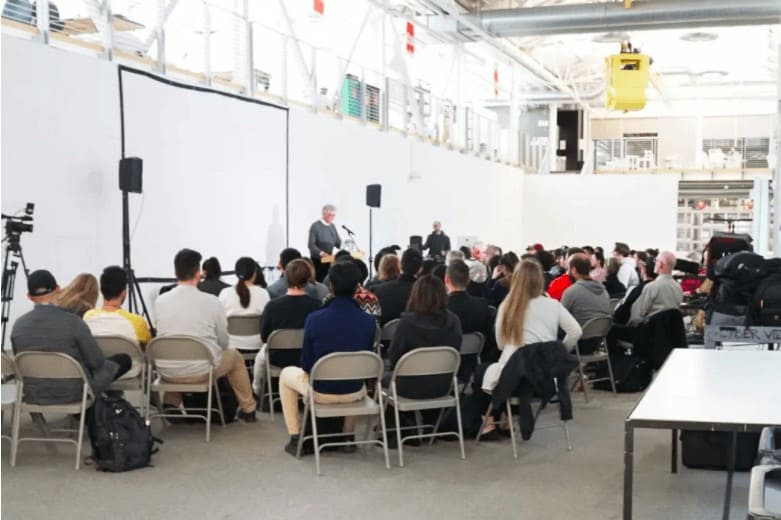 This presentation by Jennings is but an example of Academy of Art University's thrust to deliver quality education to its students by opening up various avenues for learning. Not only do the students learn from industry practitioners such as instructor Burgin, but also from special industry guests like Jennings who elevate the learning and discourse for the students.
The Academy online education program also allows students to earn their online architecture degree at their own pace and convenience. And even if they're not on campus, they still have access to guest speaker events such as this one, so they can also get the best tips from industry experts.
As Director Mueckenheim concludes, "That's a very unique view, you don't get to see something like this every day."
---
Article by Caroline Andrade and Lecture series images originally published in ArtU News.
Hero image courtesy of Independent Collectors