Visiting sites like Heron's Head gives students knowledge of development needs, native and invasive species, and much more. This will be invaluable when Academy of Art University students put their landscape architecture degrees into practice.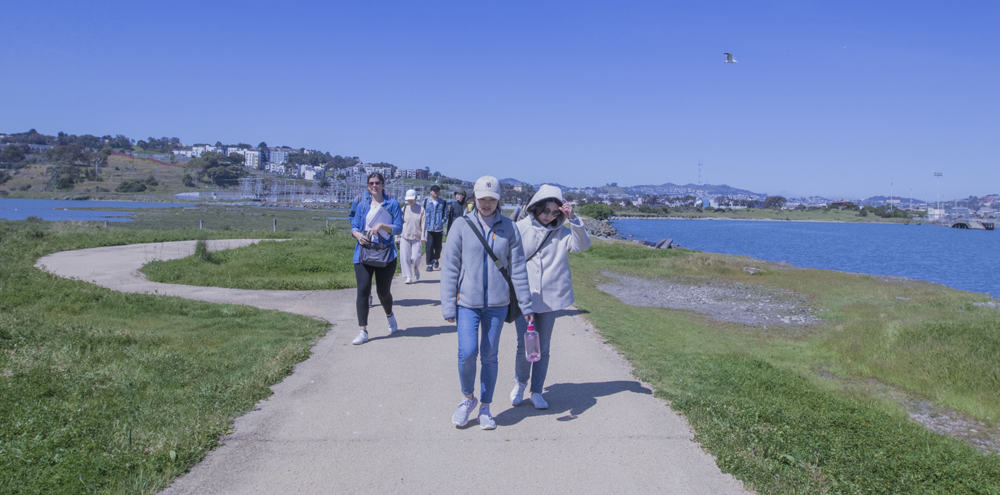 It's a sunny spring day. Jeff McLane, director of the Academy's School of Landscape Architecture, walks ahead of a group of graduate and undergraduate students.
They're in the marshlands of Heron's Head Park, on the edge of San Francisco's Bayview district. It's a perfect place to find inspiration for including environmental issues in their studies.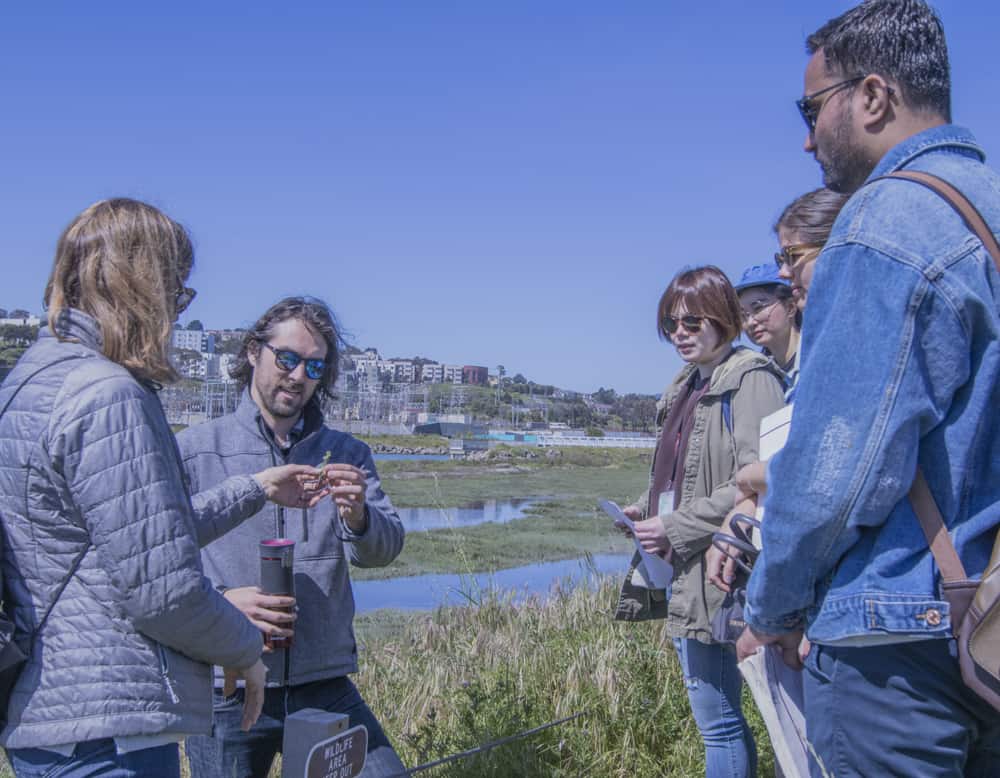 Academy Students Learning From Experts
The Academy group is meeting with Carol Bach, environmental affairs manager for the Port of San Francisco, and Eddie Divita, hydrologist and civil engineer from Environmental Science Associates. As the group tours the site, Bach and Divita tell students about the site's past, ecosystems and future.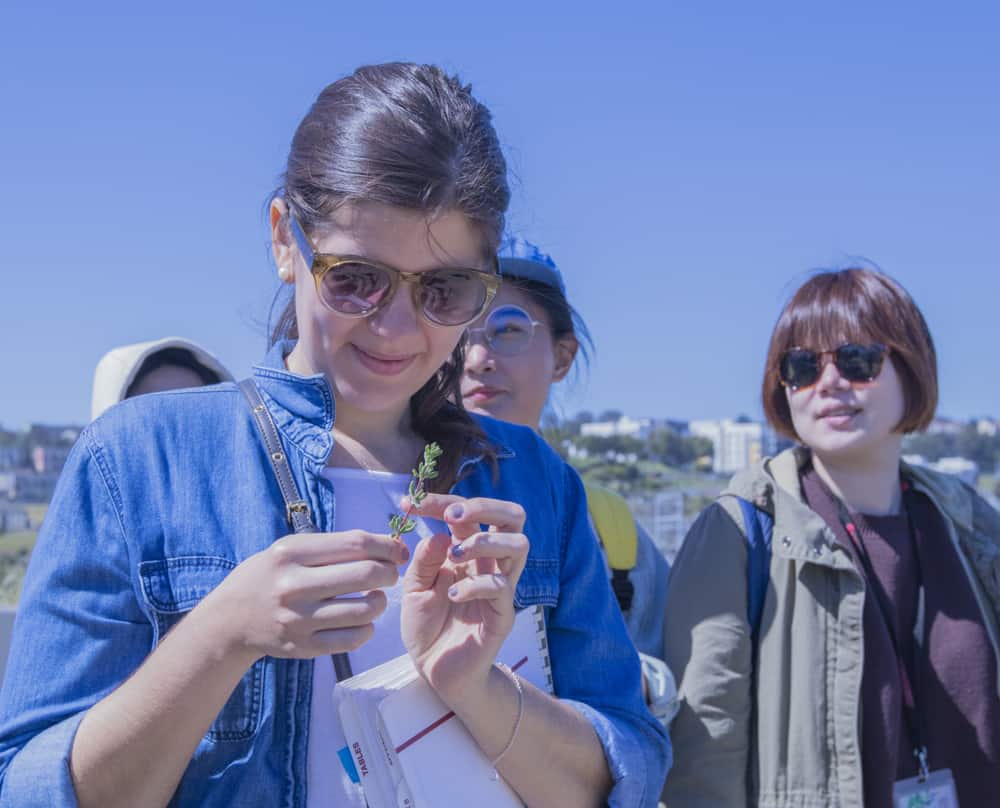 Students are encouraged to visit parks on their own, but having experts like Bach and Divita along provides a new perspective to young designers.
On a personal visit, "You get to see the site and only what you get to see and experience for yourself," says Marieanela Rullan, a graduate student. Meeting with the experts is different "because they show you how this place got built."
Doing Science On-Site
"We're meeting with high-level specialists talking about the science of what we do," McLane says. "We have a lot of students interested in this side of the field. It's a rare opportunity for them to see the ecology of landscape architecture in action with an expert."
Heron's Head Park is mostly man-made. In the 1970s, Heron's Head was to become Pier 98. Backfill materials were being dumped in the water to construct new land.
"That is why it is not a natural landform and its shoreline isn't stable," Bach says. "The port did that work between 1970 and 1977. For those of us who've grown up in California with the environmental ethic, it's surprising to some people that as late as 1977, we were allowed to just fill in the bay in this way."
The pier project was abandoned. Bach started working on Heron's Head when the port and Bay Conservation and Development Commission agreed to work together. The goal was to enhance wetland habitats established during the 10-year dispute over what to do with materials already dumped into the bay.
Back then, one of their biggest hurdles was getting surrounding communities on board. Nowadays, the issues are erosion and rising sea levels. "In 1997, when we were doing this design, sea level rise wasn't on the radar," Bach notes. "It wasn't something we were talking about at all. Again, surprising, but things can change that much in 20 years."
As the group walks down the trail, Divita talks about plants in certain areas in the wetlands—what makes them suitable for the environment and the threats climate change may bring.
United in Their Passion
Most of the visiting students are international. They come from China, Taiwan, Mexico. McLane explains that most pursue landscape architecture because of their love of nature and environmental interests.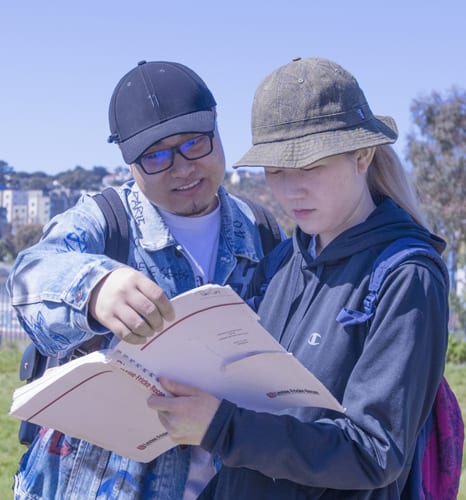 "Many students are distressed from experiencing environmental issues back home and want to help mitigate that," he says. "They want the empowerment to be able to do something in their careers."
Yung-Ting Hsu, an MFA student, values the Heron's Head field trip because she hopes to combine environmental sciences with her landscape architecture education and take that knowledge home to China.
Utsav Patel—who was born in India and has studied architecture, city design and development—sees examples of how to solve problems for the present and future.
"Heron's Head Park is a different type of park," he says. "Heron's Head gives knowledge on how nature connects to the people [using it].
"It makes me think about how beaches and marshes are formed and made," says Rullan, who is from Mexico. "At first you think the site works perfectly, but when you hear [from] these experts, you realize there's still a lot of work to be done.
The park is always changing. "You should always be thinking about improving the site for the future," he says.
---
Article by Nina Tabios originally published in Academy Art U News
Photos by Nina Tabios