Ben Jay, recently named director of Athletics at Academy of Art University, brings more than 25 years of collegiate athletics experience to his new role and to the exciting campus life of student-athletes. Most recently Athletics director at the University of Hawai'i, Jay will be handed the baton by Terry Tumey, Athletics senior adviser, beginning June 22.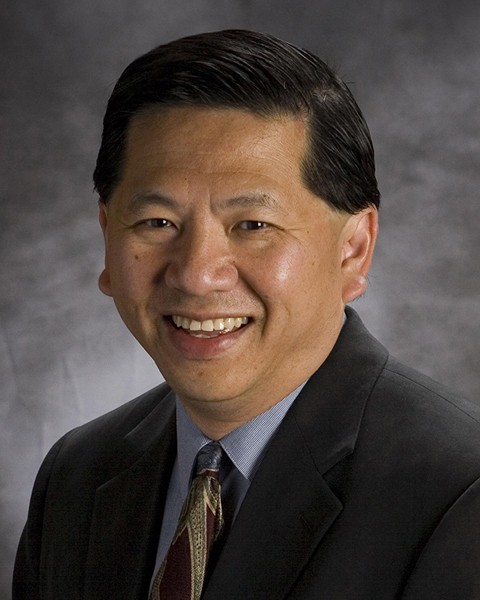 "Ben is a national leader in collegiate athletics," said Tumey, who is departing the Academy to join Claremont McKenna-Harvey Mudd-Scripps Colleges. Commenting on Jay's background with University of Hawai'i, the Pac-10 Conference and Ohio State University, Tumey said, "We are both confident and honored to have him guide us into this next chapter of Academy of Art University Athletics."
"I am very excited to join the Academy of Art University team as the new director of Athletics," said Jay. "I want to thank President Elisa Stephens for entrusting me to lead this unique department of 16 Division II sports and the only art institution in the NCAA. We will focus on five areas in the athletic program: the artist-athlete experience, personnel, facilities, resource acquisition and communication."
At Hawai'i, Jay guided 145 staff members and coaches along with nearly 500 student-athletes who competed for the University of Hawai'i Rainbow Warriors. He was involved in all aspects of financial planning, budget management, strategic planning, compliance, development and administration.
"I have two broader goals that we will aim for during my time as director of Athletics," said Jay. "Number one, we will graduate our artist-athletes. That's our main goal here and our mission…. I have high hopes for our university's athletic teams. We want to compete for championships in the PacWest Conference and we will hold ourselves to those standards. I look forward to helping our coaches with what they need to compete for championships."
Jay earned two degrees from Ohio State, including a bachelor's in Accounting in 1981 and a master's in Athletics Administration in 1989. Between degrees, he spent time as general manager for the Redwood Pioneers, a minor league baseball team affiliated with the Los Angeles Angels of Anaheim, and then was director of operations for the Cleveland Indians.
During his career, Jay has served on a number of national committees, including the NCAA Diversity Leadership Strategic Planning Committee, the NCAA Business and Finance Cabinet and the NCAA Finance Subcommittee to Review NCAA Student-Athlete Catastrophic Insurance Program. He also served on the Collegiate Commissioners Association and Bowl Championship Series committees and the national policy advisory board for the University of Central Florida's DeVos Sports Business Management Program.