We have some catching up to do! Yes, the holidays have long come and gone, two New Year celebrations included. But we're here to ensure our Urban Knights student athletes get the credit they deserve, and that you get caught up quickly. Let's go sport-by-sport.
Record Breaking Wins for Women's Basketball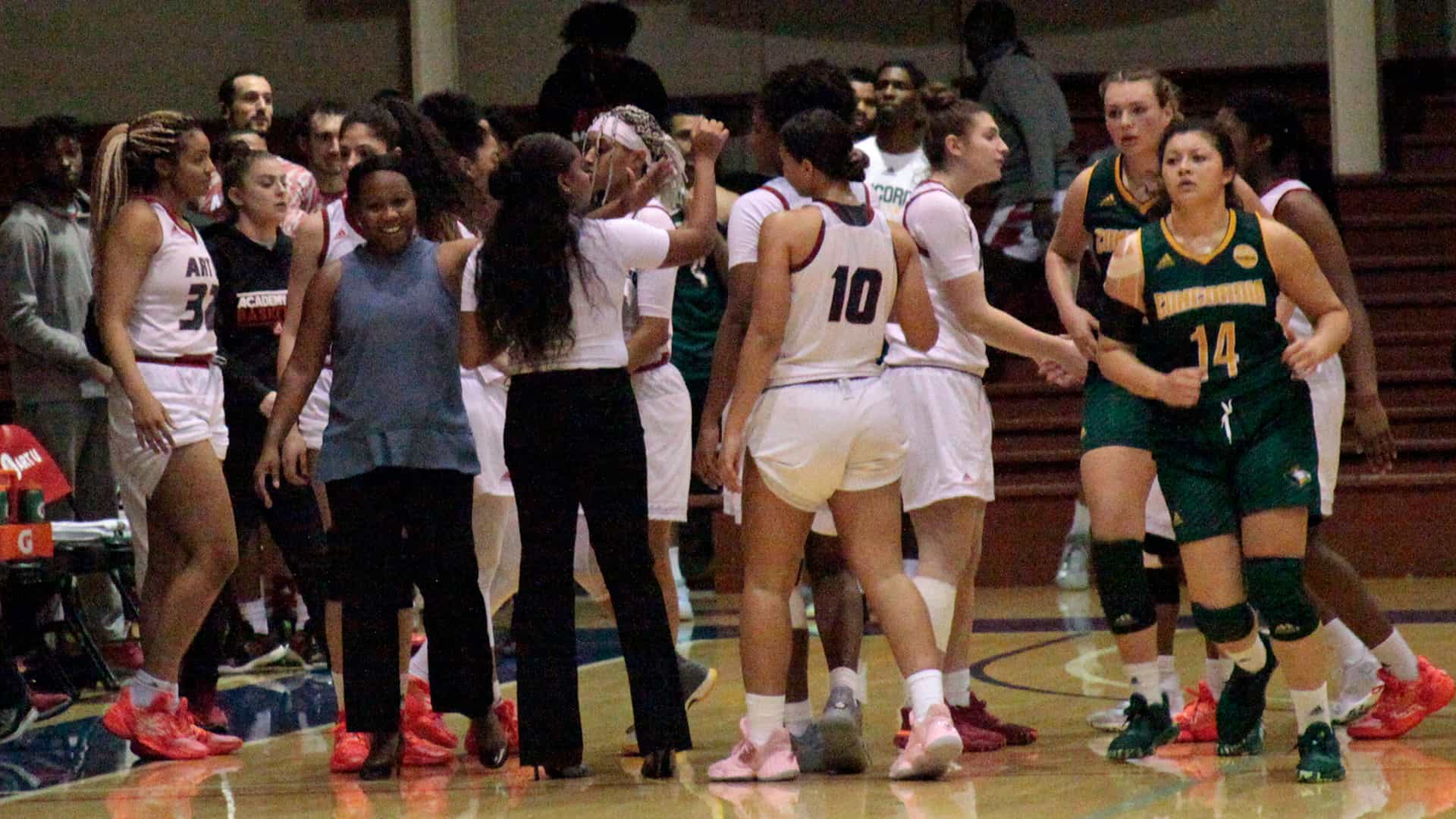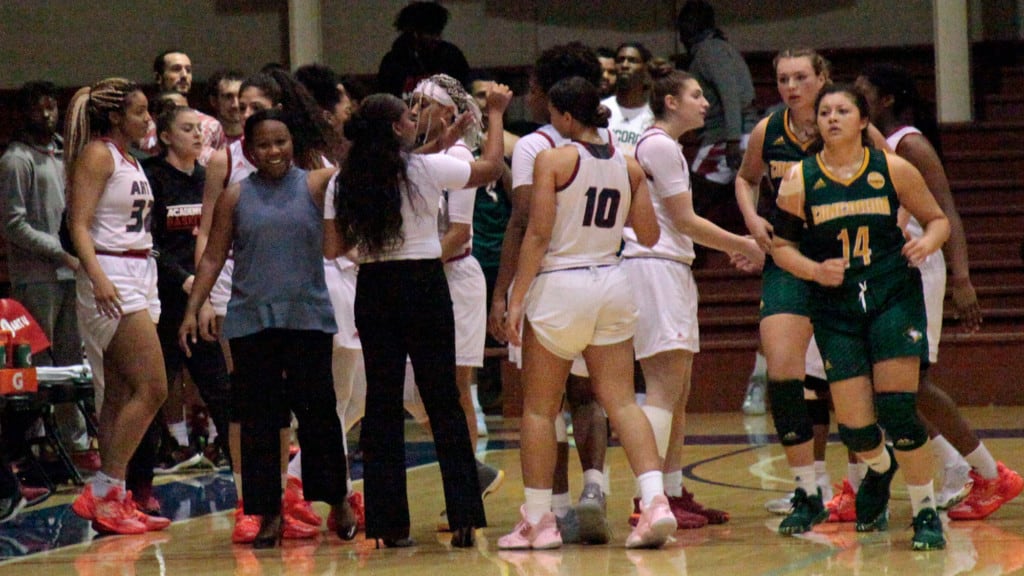 On New Year's Eve day, Academy of Art University women's basketball brought their own fireworks to Kezar Pavilion in their 123-89 Pacific West Conference victory over Dominican. Besides the score (123 points is a new record), a number of program records were broken, including most 3-pointers (21) in a single game. Senior guard Josselyn Morris set a new ART U record with nine 3-pointers as part of her 33 points, and graduate student guard Tayler Bennett added 25 points with seven 3-pointers.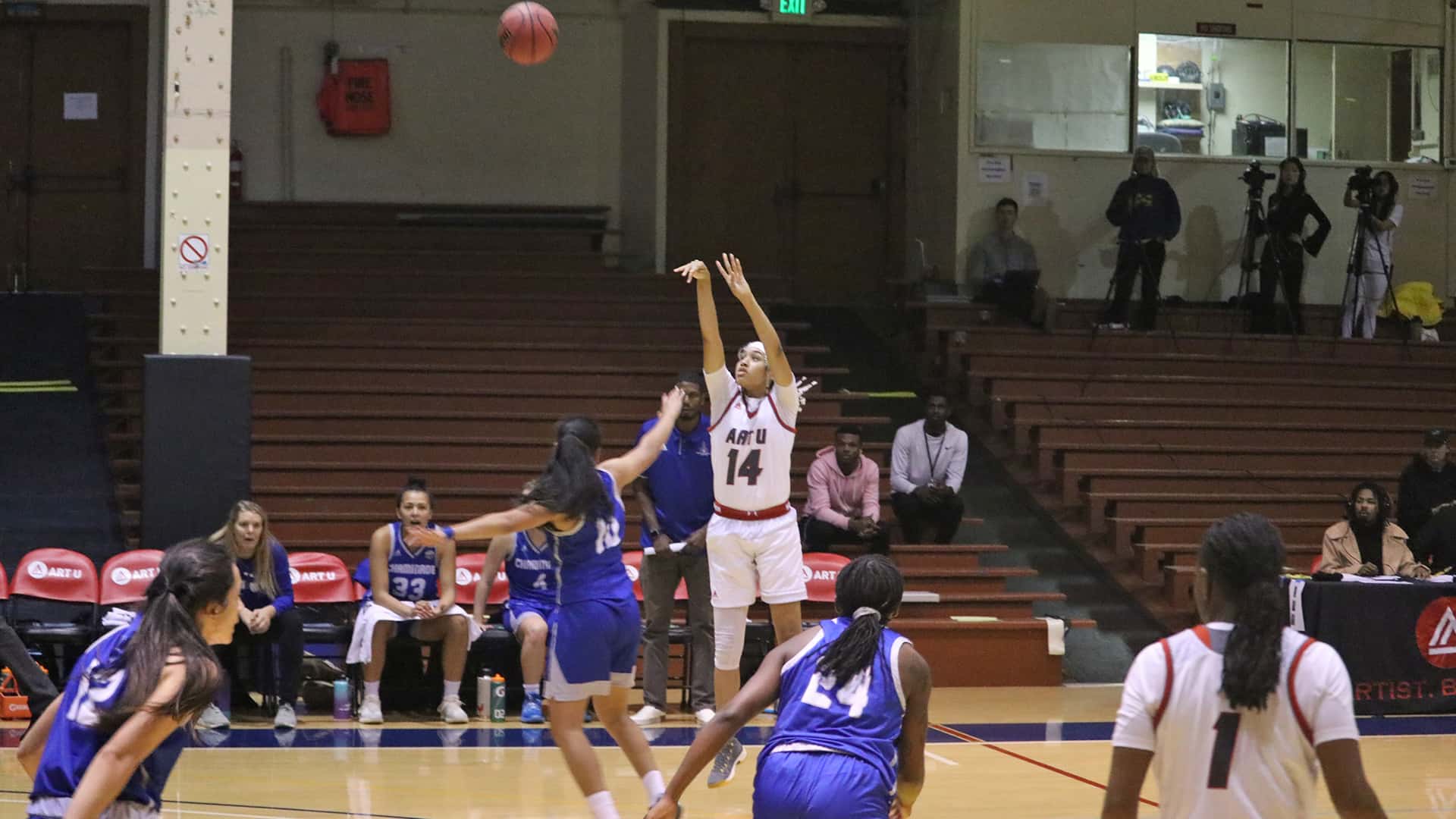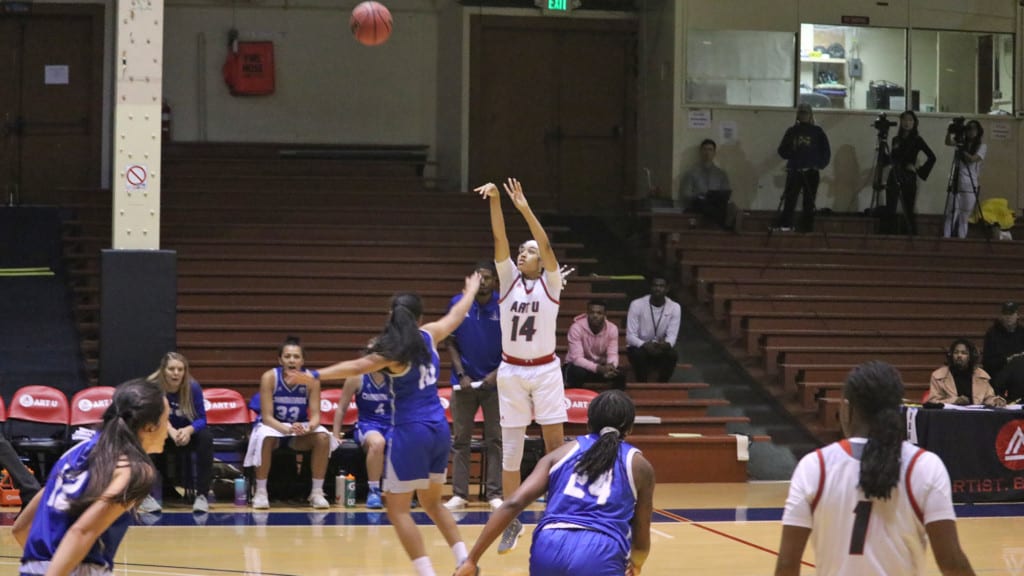 While we're talking record-breaking, Junior guard Pam Wilmore was named Pacific West Conference Player of the Week on Jan. 6 after dishing out 15 assists against No. 17 Azusa Pacific, which breaks the program's single-game assist record. Wilmore also put up 24 points in an overtime win against Concordia.
That same week, freshman forward Aari'yanna Sanders was named Pacific West Conference Freshman of the Week after posting her second collegiate double-double (16 points, 11 rebounds) in an overtime win against Concordia.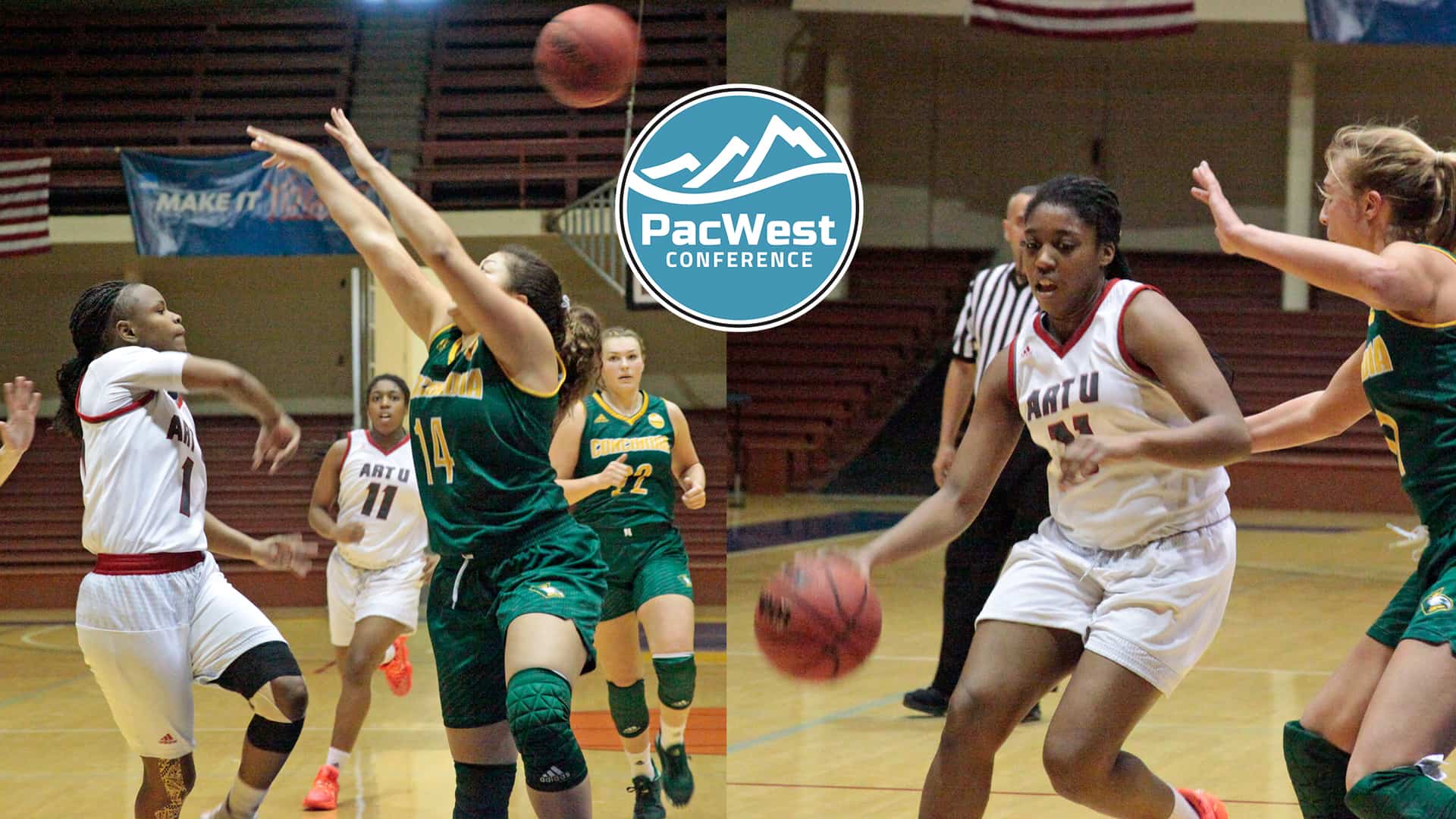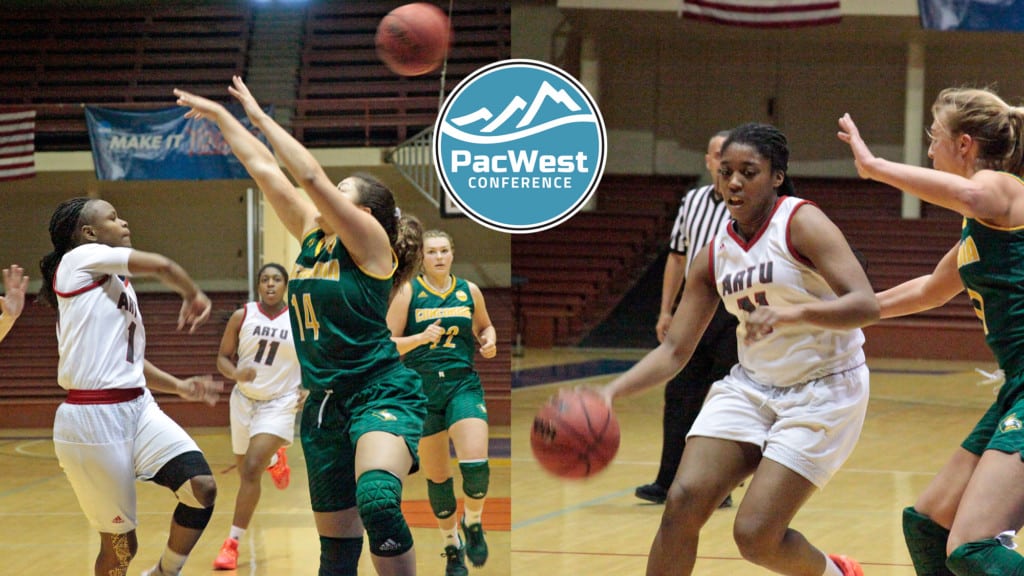 Speaking of that overtime win against Concordia—this one had it all. Fans in Kezar Pavilion were treated to a thrill ride that included 18 lead changes and four Urban Knights scoring in double digits. And in the end, it came down to seven clutch free throws—in overtime—to secure the 96-93 victory.
Finally, the Urban Knights went 2-1 on their Hawaiian road trip. Most notable was the 74-64 victory over UH Hilo in Afook-Chinen Civic Auditorium. Sophomore guard Chanel Stuart had a season-high 20 points, while junior guard Pam Wilmore scored 19 points and had five assists, and junior guard/forward Lily Perkins put up 18 points and brought down a career-high 13 rebounds.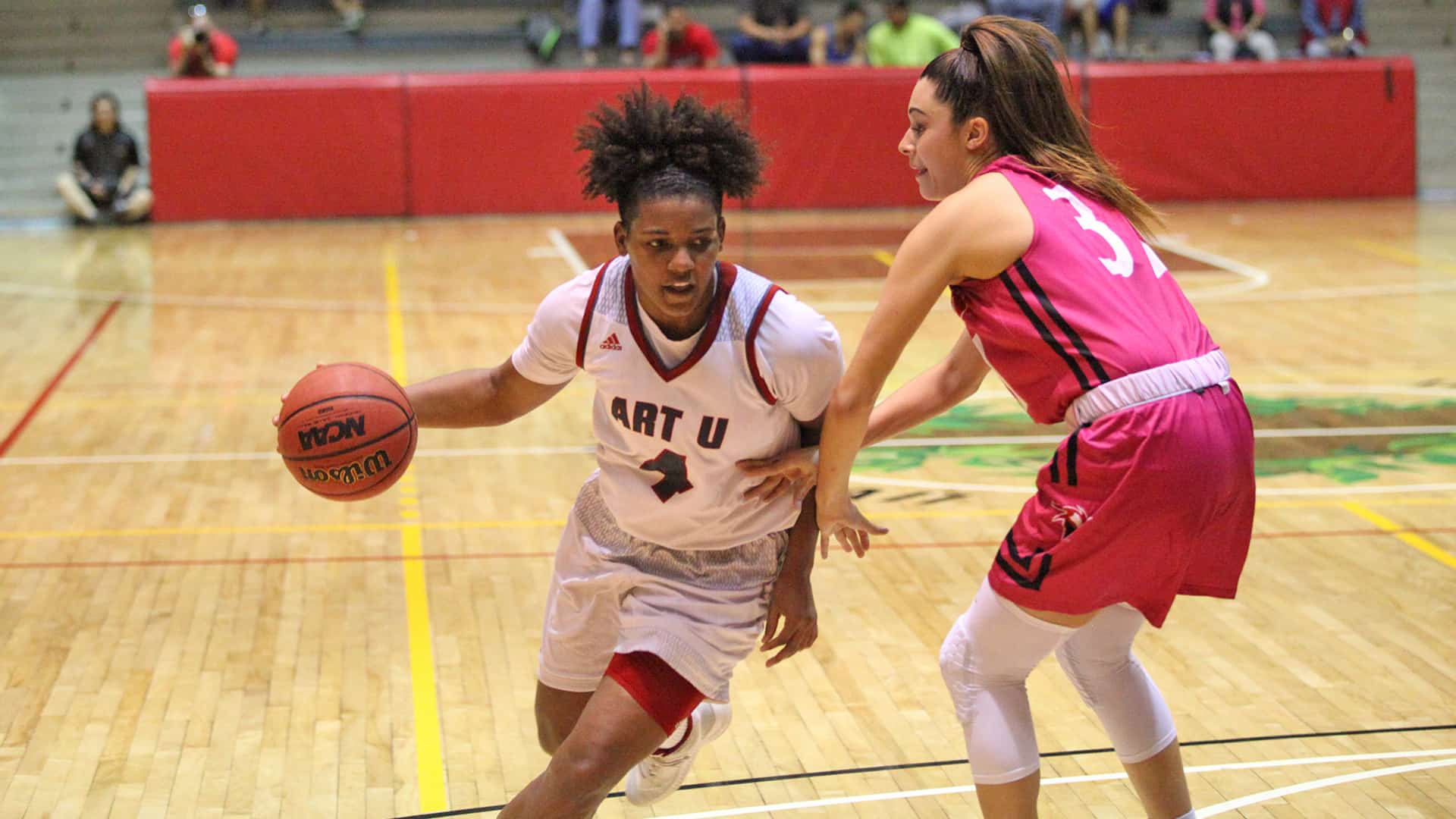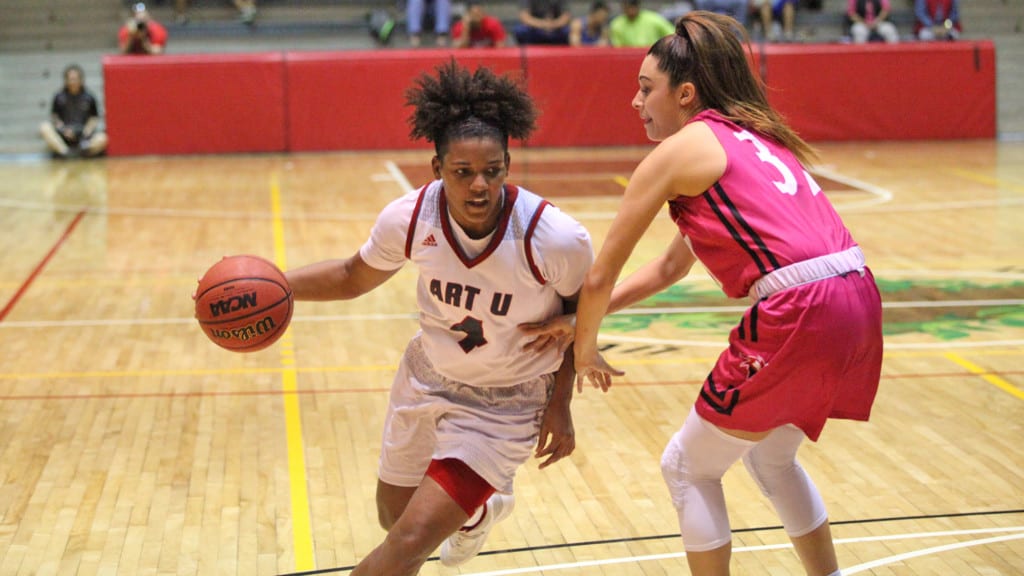 A Coast to Coast Run of Success for Track & Field
Kicking off 2020 with three meets in New York, a number of Academy of Art University's track & field stars secured provisional qualifications for the NCAA Division II Indoor Nationals.
At the Albany Great Dane Classic and TCNJ Lions Indoor Invitational, Ombretta Picciolie Minkue Meye dropped a pair of Nationals provisionals, going 7.57 in the 60m and 24.68 in the 200m. In the same heat as her teammate, Darria Matthias added her own Nationals provisional qualifier at 7.68 in the 60m. At the Saint Thomas Aquinas Spartan Invitational, both the men's and women's 4x200m relays finished less than a second from the Academy's program records.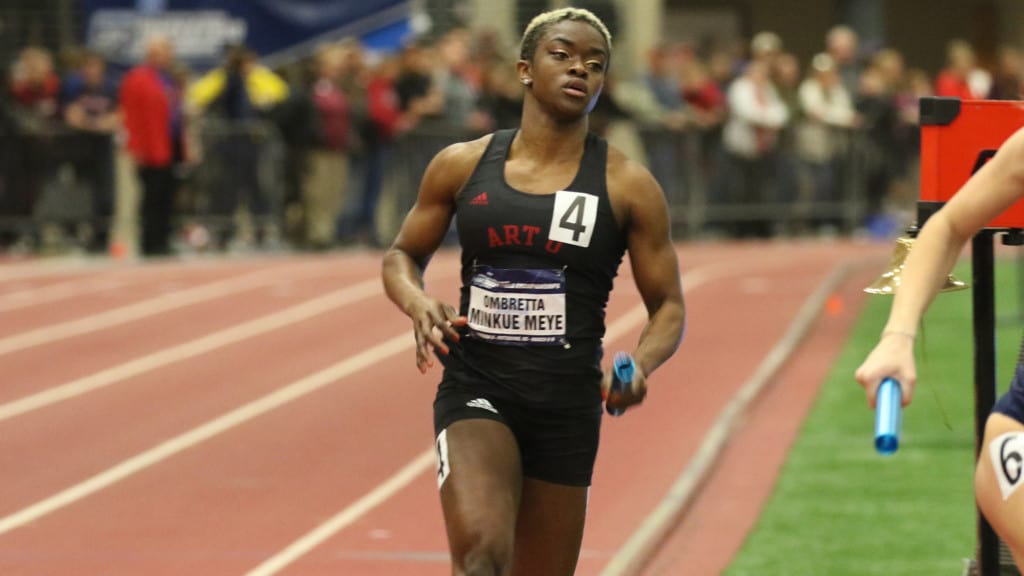 Then it was off to the KMS Invitational in Birmingham, AL, where both Ombretta Picciolie Minkue Meye (7.57) and Darria Matthias (7.58) ran sub-7.60 Nationals provisional qualifying times in the 60m dash, and Camille Jouanno (39-7 / 12.06m) jumped into the nation's top 10 in the triple jump.
Finishing off their coast to coast tour at the 2-day University of Washington Invitational, January 31 and February 1, the awesome foursome that includes Rabah Houali, Grant Swinton, Joshua Browne, and James Young combined for the fastest Distance Medley Relay in program history as well as an NCAA Division II Nationals provisional mark.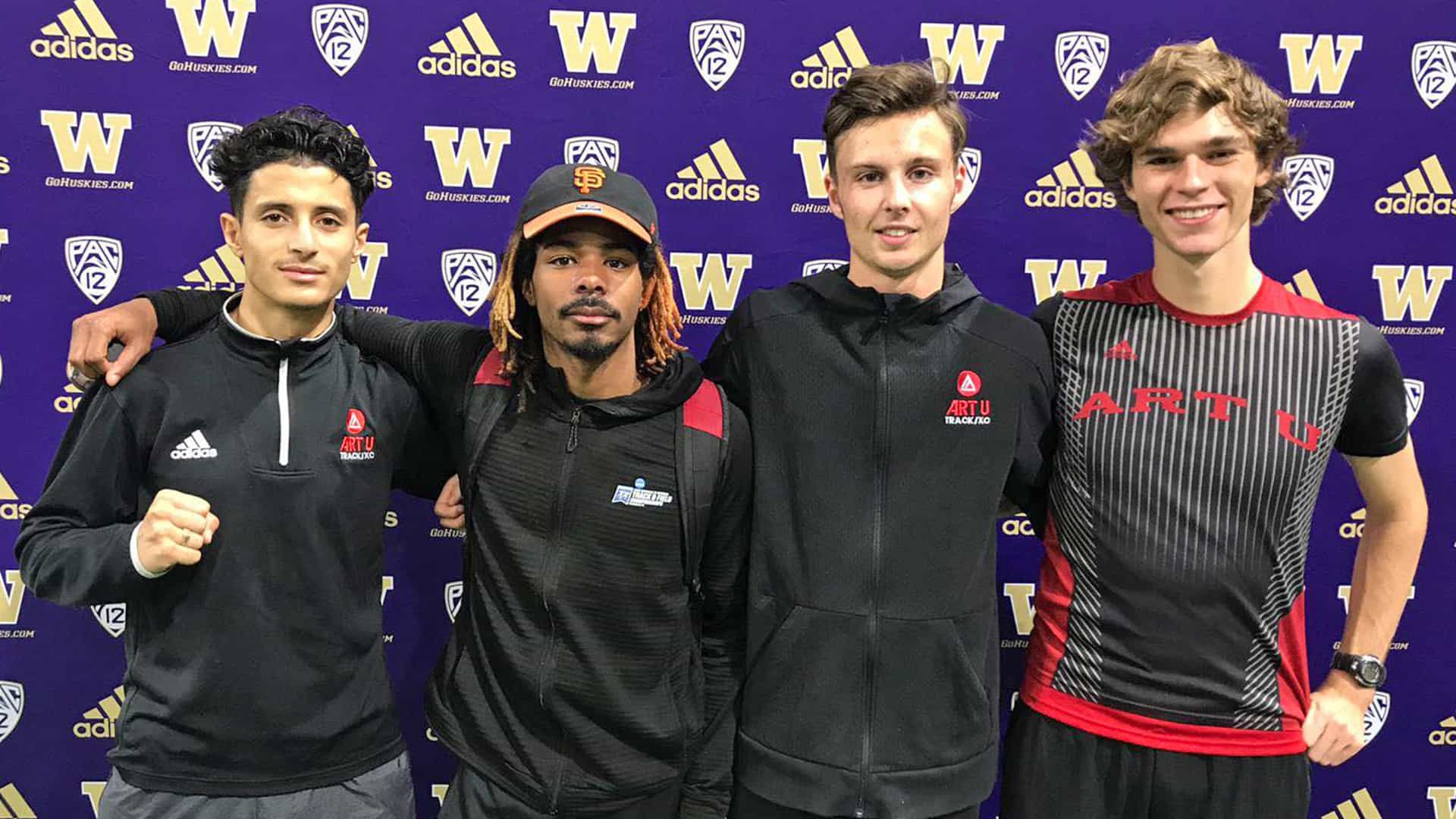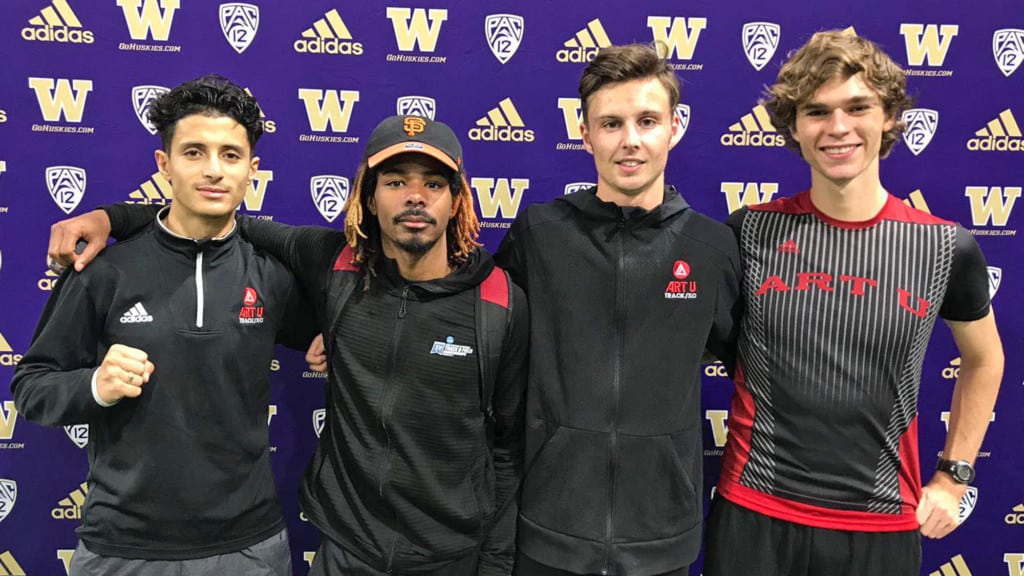 Plus, Natalia Novak performed well in the mile, Ombretta Picciolie Minkue Meye nailed all four of her races (two 60m dashes, 400m, 4x400m), Grant Swinton excelled in the 400m, and both James Young and Joshua Browne shined bright in the 800m.
Hot Shooting and Teamwork Produce Wins for Men's Basketball
After nearly 40 minutes going toe to toe with Holy Names, Academy of Art men's basketball team came out on top in a Pacific West Conference matchup by a final of 85-76 on Jan. 7. Junior guard Stefan Milivojevic came out strong, scoring 27 points in 28 minutes, and was one of three Urban Knights in double figures as a 12-1 second half run sealed the victory for ART U.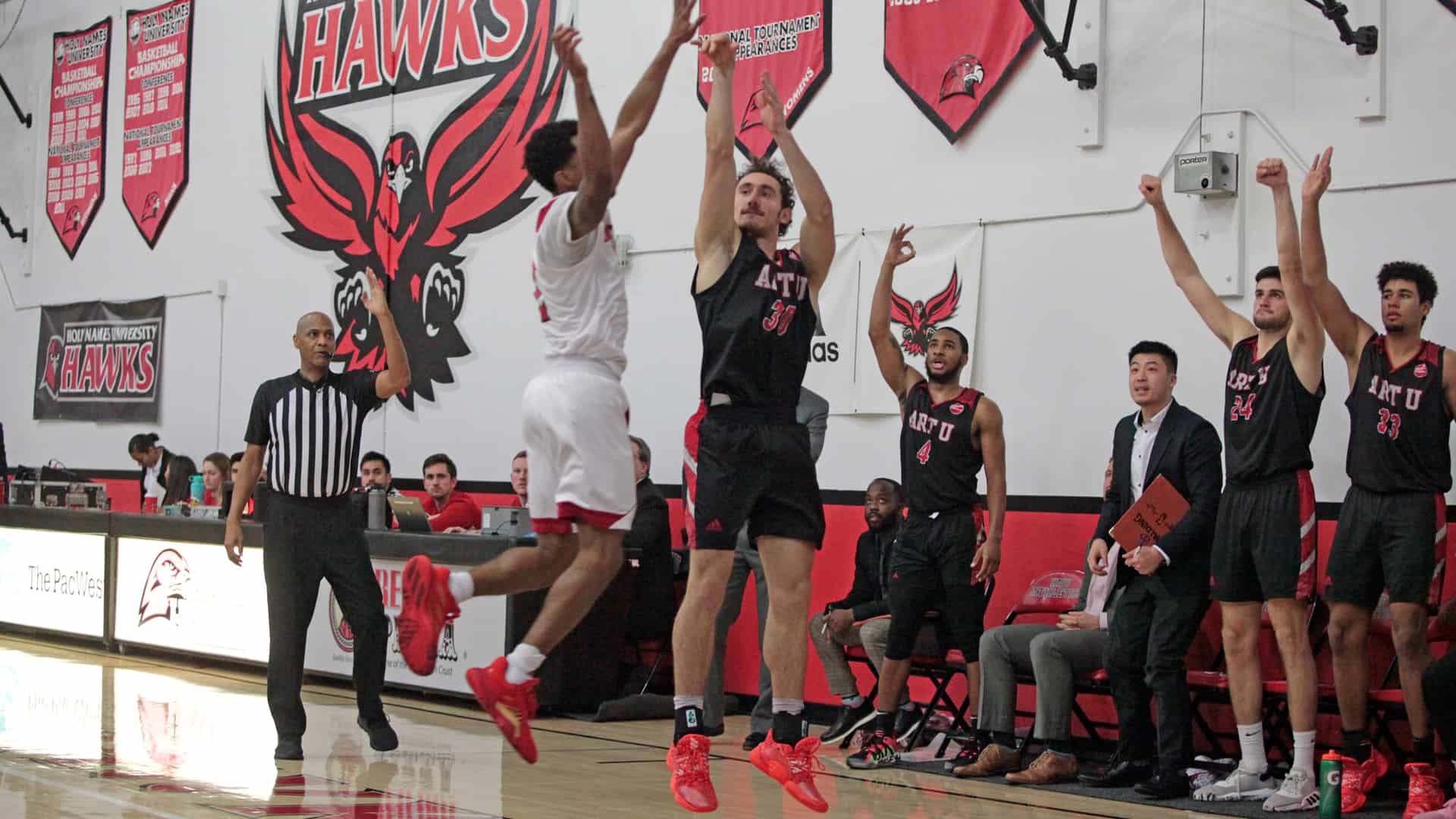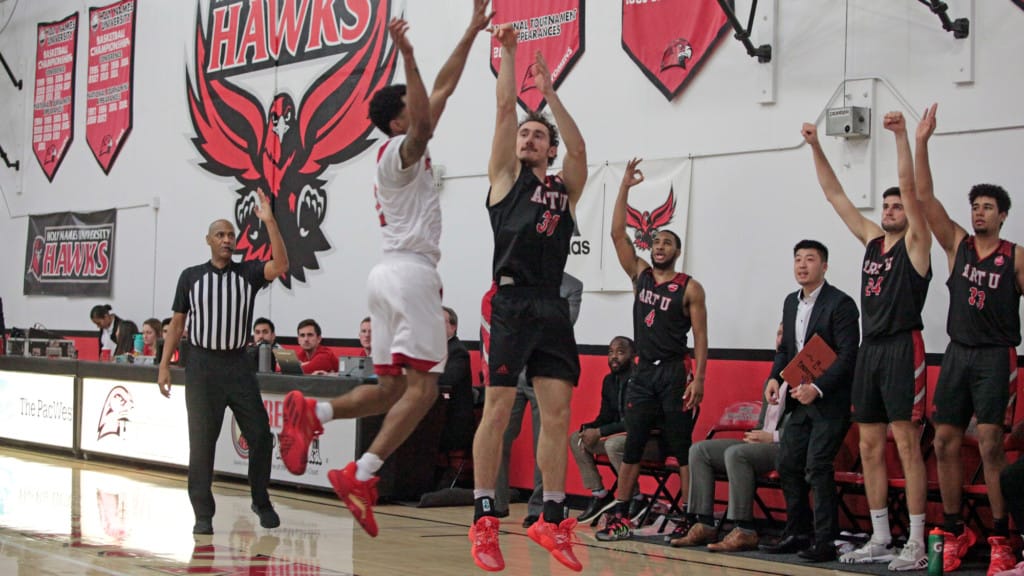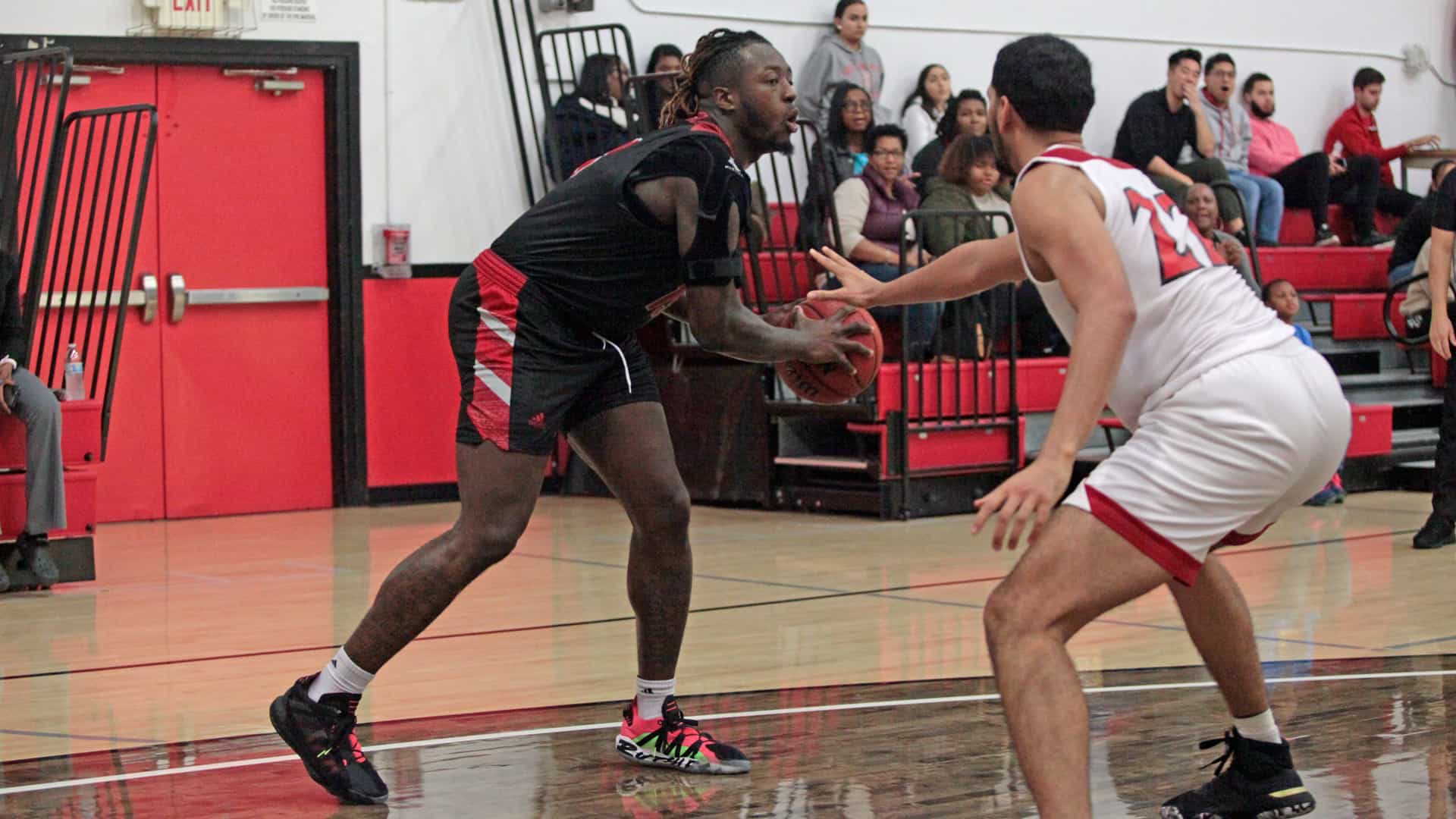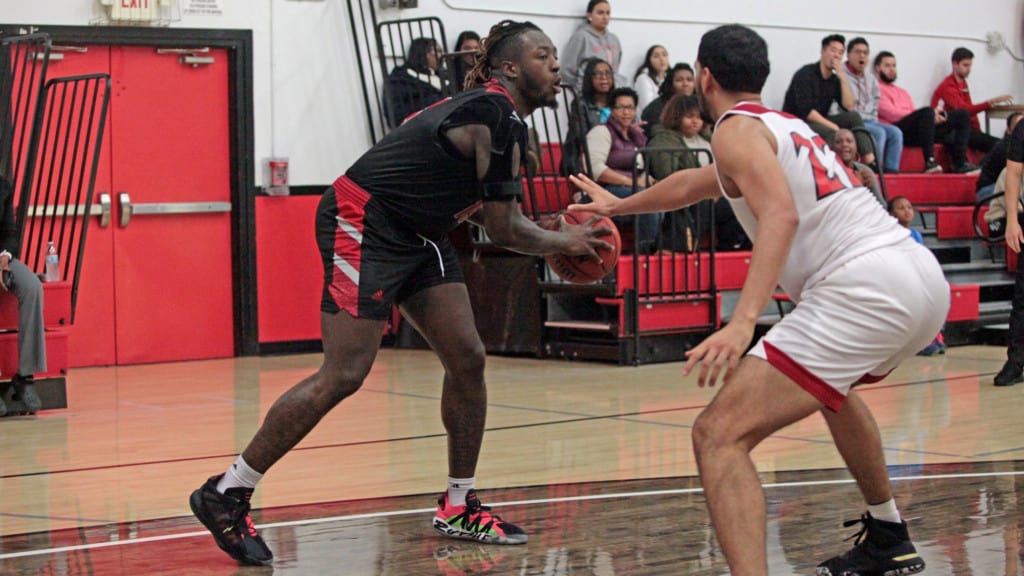 Starting off strong against UH Hilo on Jan. 31, the team never trailed pulling away with a Pacific West Conference win by a final of 76-66. ART U was absolutely on fire shooting over 50 percent from the field. Junior forward Josh Hill put up his third consecutive double-double as part of five Urban Knights scoring in double figures in this strong team showing.
Softball Comes from Behind and gets a Walk-off Winner
It had to feel good. Sophomore outfielder Bethany Mitchell delivered a walk-off single with the bases loaded to win the Desert Stinger Tournament, beating Concordia (Ore.) 8-7 on Feb. 2. Down 7-2 in the fifth, The Urban Knights fought their way back with a pair of two-run hits from junior catcher Lauryn Henderson and junior pitcher Cecilia Lopez (0-2).