When Eddie Kim attended Academy of Art University in the '90s, he envisioned gaining the skills he needed to fulfill his boyhood dream of making a movie that would change the world. But Kim, who worked as a deejay while he was a student, soon found his interest shifting to sound design, thus moving on to creating an audio portfolio instead of the impressive film demo reel he had originally planned.
At the time, the Academy didn't have an audio program. Kim didn't let that stop him from pursuing his interest in the field. With the help of his instructors in the School of Motion Pictures & Television, he developed his own audio curriculum. "My teachers at the Academy fostered an environment of creativity," says Kim. "Patrick Kriwanek, especially, was key to my success. He let me focus on audio from the beginning of production, through editing and sound design, for most of my senior project."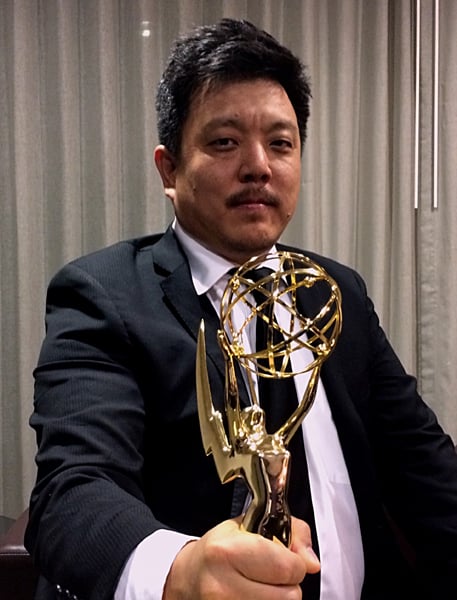 Kim's decision to change the focus of his education paid off. He has enjoyed success as a sound engineer and designer working on commercials, TV shows and movies since graduating from the Academy.
"I've been in this business for a while now, and it's been a pretty fun ride," says Kim. "I've been lucky to work on an incredible amount of awesome projects."
Currently a sound designer and re-recording mixer for Therapy Studios in Los Angeles, Kim, along with his colleagues Jeff Fuller and Fred Stuben, were recently awarded an Emmy for Outstanding Sound Mixing for the HBO Series Foo Fighters: Sonic Highways.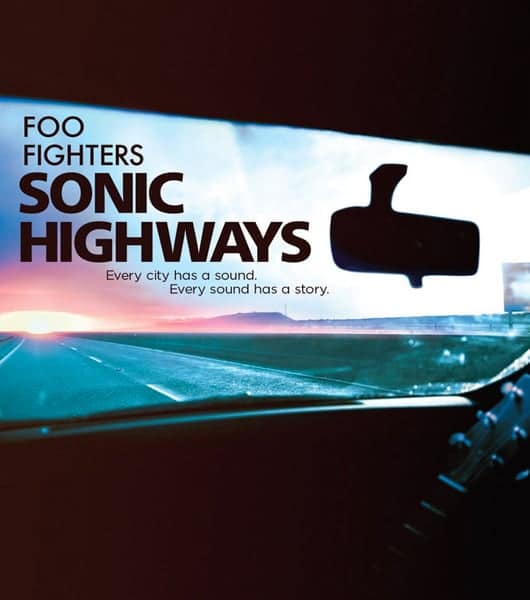 The acclaimed docu-series aired on the eve of the band's 20th anniversary. Directed by Foo Fighters founder Dave Grohl, formerly the drummer for Nirvana, Sonic Highways follows the band as it travels across the country, visiting eight different cities known for their rich musical heritage: Austin, Texas; Chicago, Los Angeles, Nashville, New Orleans, New York, Seattle and Washington, D.C.
In each city, the band spends time with legendary artists from the area and records a song in a historic studio for the band's latest album (also titled Sonic Highways). On HBO's website, Grohl refers to the project as "a love letter to the history of American music" and a way to give back to the next generation of musicians.
Kim, a longtime musician himself who plays the piano and Roland 808 Drum Machine says he was thrilled to meet and work with the Foo Fighters. "Dave Grohl is a great guy. He's so personable and friendly…definitely a rock star."
As a sound designer for Sonic Highways, Kim was responsible for re-recording and mixing the original tracks the band recorded in each city. He also supervised other audio engineers working on the project, which took about six months to complete. "There was some challenging environmental stuff happening during the recording sessions that was hard to make clear and intelligible," Kim says. "We worked our butts off to get it there."
For Kim, the most rewarding part of his involvement was learning about the music in each city the Foo Fighters visited. "Since I'm a musician as well, it was really cool to understand the history behind all the hits I already knew," he remarks.
In addition to Sonic Highways, Kim has worked on a number of other high profile projects over the years, including Super Bowl commercials. As a skateboarder, he especially enjoyed supervising sound needs for the 2001 film Dogtown and Z-Boys, one of his biggest early-career projects. The documentary focused on Tony Alva and other members of the influential Z-Boys skateboarding group.
Kim credits the training and support he received from the Academy for helping him launch his career. "L.A. is notorious for being a hard city to break into as far as getting a job," he explains. "Talent counts for a lot, but it's also who you know. The Academy helped me land my first internship at one of the most prestigious sound companies in Hollywood. It was tough coming from San Francisco to L.A., but it would have been a lot tougher if I was doing it on my own."