Eden Slezin began his professional life as a degree-holding botanist. But being a scientist was less exciting than he anticipated, so he decided to change directions, reinvent himself, and try something different.
For the next 18 years, Eden jumped from one career to the next. And these were large jumps—from being a botanist he went on to serve as a captain and aviation intelligence officer, taking two overseas tours during his six years in the United States Marine Corps. Later, he led backpacking trips as the owner of a successful outdoor adventure company and managed a large sporting goods store.
But Slezin still couldn't find the career that fit him best. "I knew deep down these weren't the careers for me," says Slezin. "But I still was not sure what the right path was. Growing up working class, I never felt a career in the arts would even be possible."
Then on a trip to Rio de Janeiro, he was inspired to create a men's clothing line. When he returned home, he started a small company making men's vacation wear. From there, Slezin's future became clear.
"Very quickly, I knew this was the path for me," he says. "Once I found my passion, I set out to master the craft by enrolling in the Fashion Design MFA degree program at Academy of Art University."
At the Academy, Slezin immersed himself in the craft. He admits that it was hard work, but following his passion revealed endless opportunity, and Slezin enjoyed a very productive run as a student.
"When you spend more than half your life looking for the thing that inspires you the most, and you finally find it, motivation comes quickly," he says. "This was my passion and this was my future."
Slezin's work at the Academy was impressive. His skill and dedication caught the attention of department faculty, who selected him—and eight fellow student designers—to debut their collections on the coveted runway of New York Fashion Week.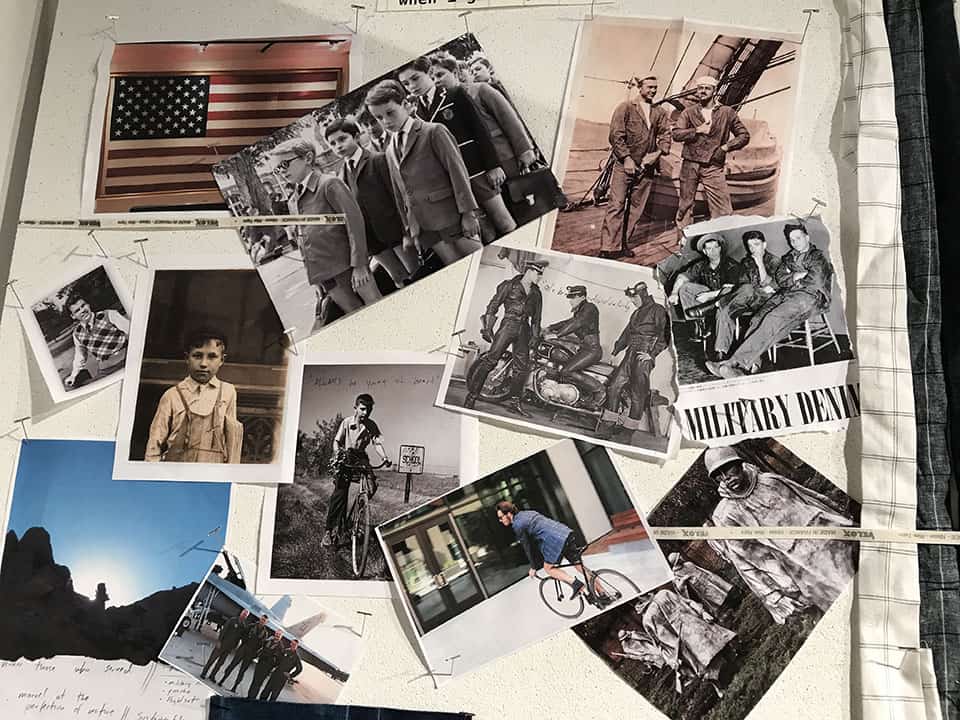 The Earlier the Better
When it comes to deciding your career path, the earlier you start, the better. In fact, there are very few decisions in life as important. But for many, finding a dream career isn't easy. Sadly, some never try, and others give up searching altogether and find themselves stuck for a lifetime working in unfulfilling jobs.
Slezin's advice to college-bound young people is to find your passion early. Design your journey so it takes you to the career of your choosing. And if you don't find it right away, keep looking.
He admits it would have been nice to have landed his dream career earlier in life—imagine the clothing he'd be creating today if he had 20 more years of design time building his fashion design portfolio.
But he's not the type to be weighed down by "what ifs." Instead, Slezin uses his years of career-hopping to his advantage. "The experiences that got me here are a never-ending pool of resources and inspiration, and my work ethic is different because I know what it takes," he says. "I'm more disciplined, and I can use that to my advantage."
The discipline, work ethic and life experiences are all incorporated into his clothing designs.
The Journey on Display
In the collection Slezin showed at NYFW in September 2017, his journey was on full display—reflected in the design, materials and construction of the clothing.
"It is the ultimate expression of who I am as a designer," he says.
Aptly titled "When I grow Up…," his collection incorporates vintage military denim, recycled bicycle tire tubes and sustainable materials, including organic twill, repurposed cotton and naturally dyed denim. Just as he has reinvented himself over the years, he gives "ordinary" materials another chance as extraordinary pieces of clothing.
"I like the idea of creating a one-of-a-kind pieces out of items that literally have been thrown in the trash," Slezin says. "It's very satisfying to take everyday, overlooked objects and transform them into something elevated, something special."
"Academy of Art has allowed me to transition from a career I was not that excited about, to my dream career of being a fashion designer."