Erica Eng, an online student from Malaysia seeking her MFA animation degree, has been awarded the prestigious Eisner Award for Best Webcomic. Fried Rice, Eng's ongoing fictional account of a student's quest for an arts education, incorporates elements of the author's own journey to art school at the Academy.
The Eisner Awards are regarded globally as the comics-industry equivalents of the Academy Awards for motion pictures. Named for the groundbreaking comics artist Will Eisner, the awards are normally announced at the annual Comic-Con in San Diego. The announcements and bestowal of the awards took place virtually this year—"I got my trophy in the mail, and it's very heavy!" says Eng. But the accomplishments the awards recognize are no less career-making.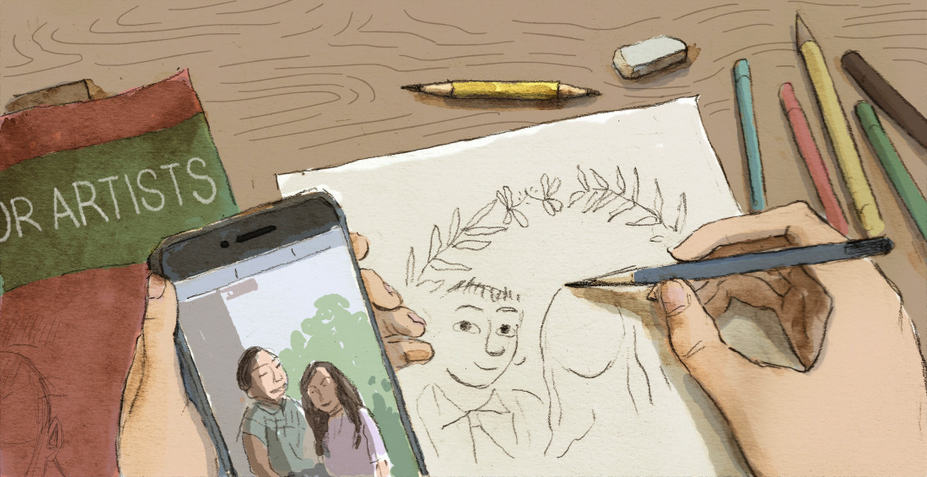 Everyday Life, but Much More
Titled after an iconic Asian comfort food, Fried Rice offers its own sort of "domestic comfort" in the glimpses into the life of Min, the protagonist of Eng's graphic novel. While the story's portrayal of Min's family, friends, and everyday life are heartwarming, the events in her story are not without drama.
Every budding artist will recognize the soul-searching, self-doubts, and moments of triumph Eng experiences. While Fried Rice reveals Min's everyday life, Eng's artistry in both words and illustrations makes it clear that the events in the story have emotional and life-changing implications for the life Min will lead as an adult.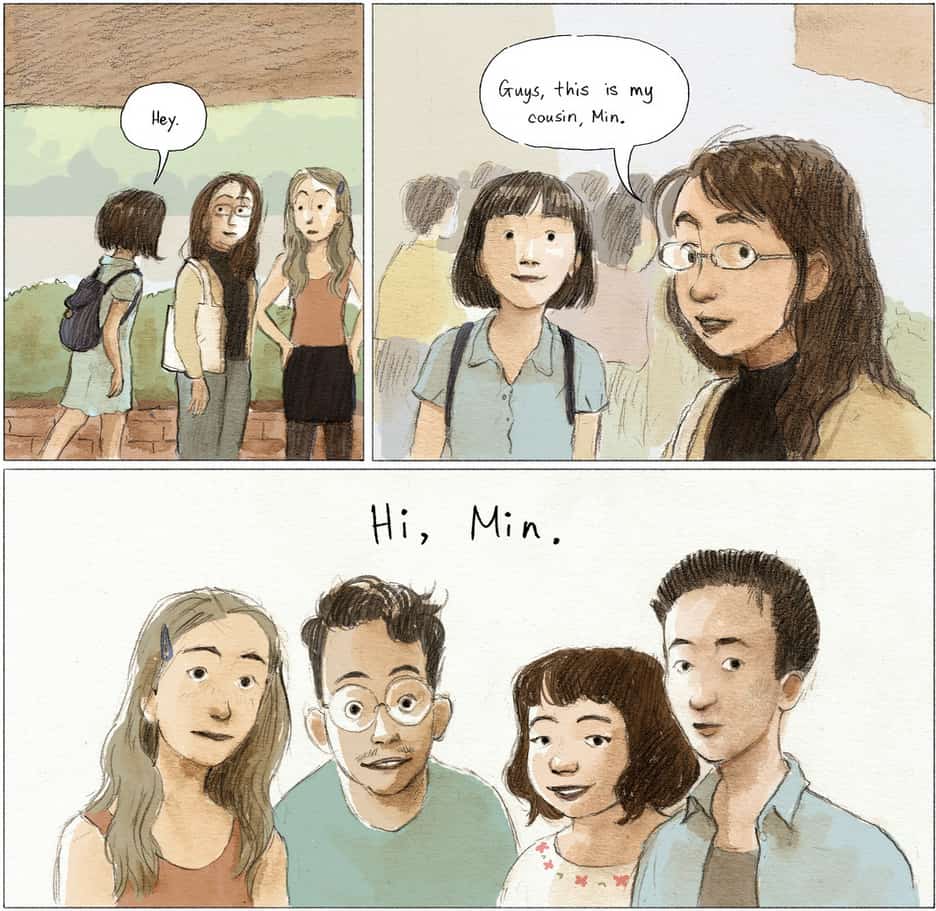 The self-revealing humor and the ever-present unknowns posed by the future make Fried Rice a compelling metaphor for the twists and turns faced by young adults…and for that matter, mature ones as well.
Familiar Landmarks
As a graduate student in the Academy's School of Animation & Visual Effects, Eng is personally familiar with the journey her protagonist takes.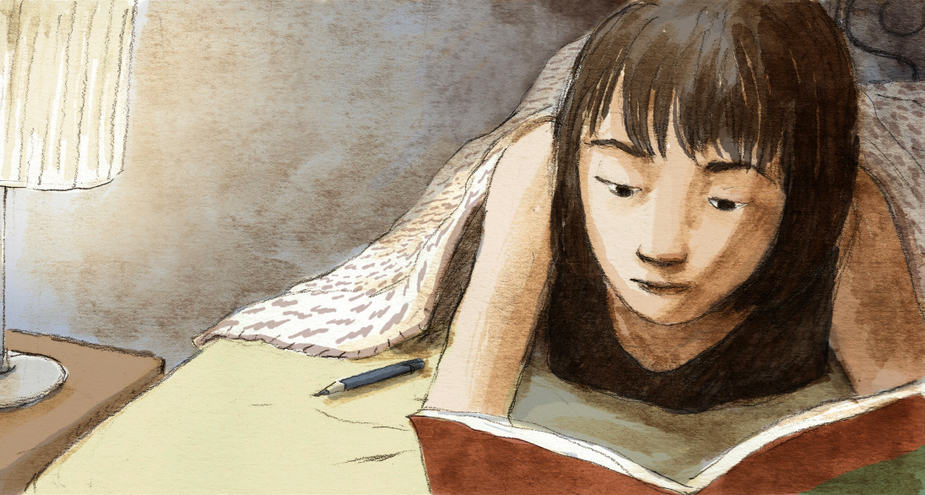 "The main challenge for Min is to become an artist," says Eng. "Obviously, that's a challenge that's going to be solved over a long period of time…. In her mind, a lot of things are challenges: her limited experience with art, her surroundings, even the people around her. This story is about Min's reconciliation with all those things."
Eng's animation preparation—including learning the software Maya, widely used in animation—has proven its value to visualizing Min's story. "Surprisingly, working in Maya has helped me improve my draftsmanship," she says. "I have a better sense of perspective and using a camera in 3D space.
"Character animation requires a lot of knowledge about staging, story, acting-to-camera, and shot continuity—all these are applicable skills. In drawing, I can bend space and proportions more than in animation, but the basis for those skills is the same. Plus, for my comic I had to make a lot of character drawings while maintaining volume and motion."
Still, she says the process of creating a graphic novel has involved a giant learning curve. "With my lack of experience at the beginning, I'm pretty sure that no professional would have advised me to jump straight into making a long-format comic. It's a very difficult process. But, then, it was do or die for me. I wanted to make something during my semester break between college and university, so that's how I coaxed Fried Rice into existence."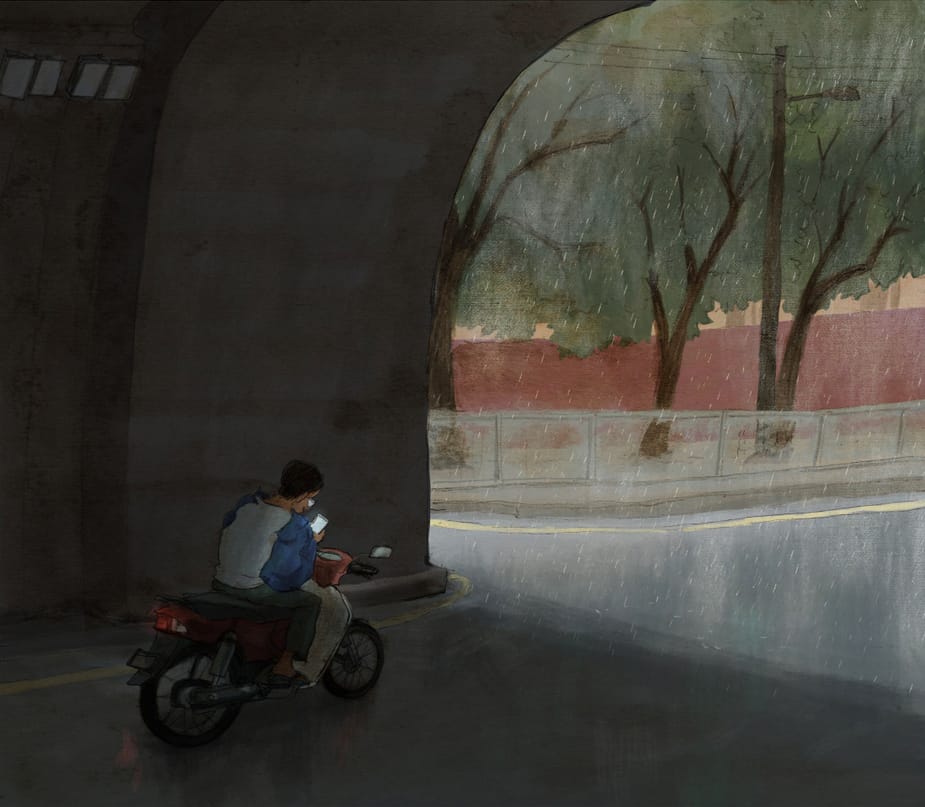 Path to the Academy
Eng's understanding of the contours of Min's story—the landmarks and occasional detours—stems from her own journey to the Academy. As an emerging artist in her youth in Malaysia, she was motivated to become an animator. She chose to pursue her degree online at the Academy due to the quality of its animation school, which Eng says is "unmatched."
Eng says that despite the special requirements of studying online, she's adjusted well to the remote learning experience. She points out that this is at least partly due to the personal interest Academy instructors take in their online students.
In particular, she credits her Academy instructor Christopher Braun's assistance in her application for the Eisners.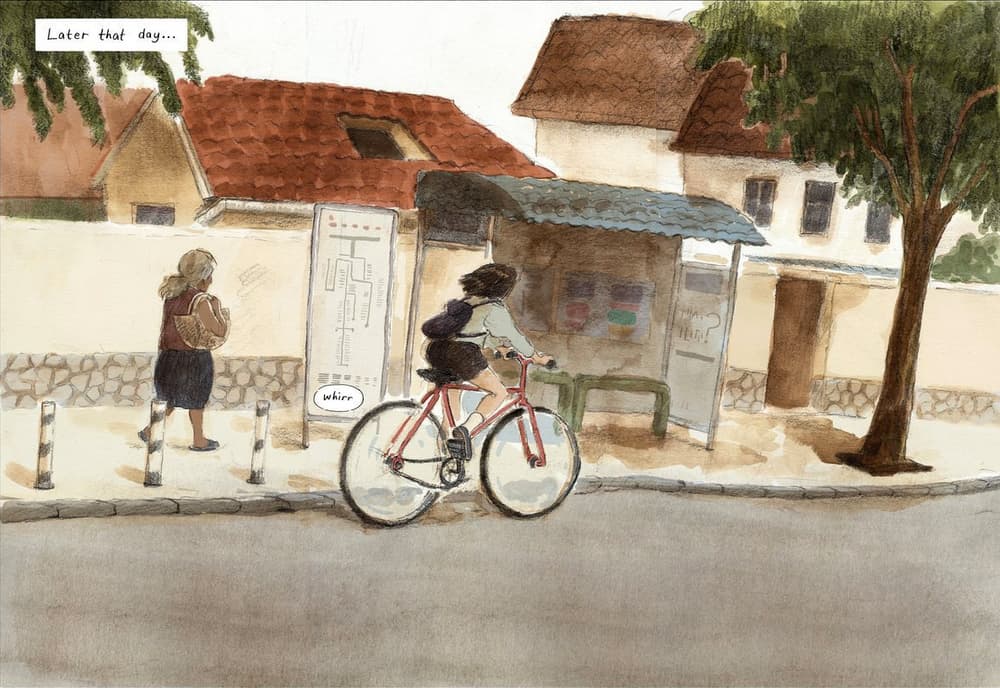 On Knowing and Learning
Mark Twain has been credited with advising authors to "write what you know." As others have pointed out, though, this advice is not really about events, but emotions. Ensuring that Min's thoughts and emotions ring true in the narrative of Fried Rice is Eng's ongoing creative aim as she continues to write and draw her graphic novel online.
Someday, she says, the novel will be complete and she'll find a publisher. In her personal endeavors and studies currently, she's working with what she says is "career longevity in mind." No doubt her career's longevity will be supported for many years to come by her Eisner Award. And for now, she gets to enjoy the honor.
"Oh, I was thrilled," says Eng of learning about her award. "Other Malaysian comic peers were thrilled as well—we don't get many Eisner nods. My family is very happy for me, of course, but they had no idea what an Eisner was when I first told them I was nominated. On the whole, everyone has been very nice about it.
But first Eng had to explain the Eisner to her family. "[Imagine] having to Google what an Eisner is!"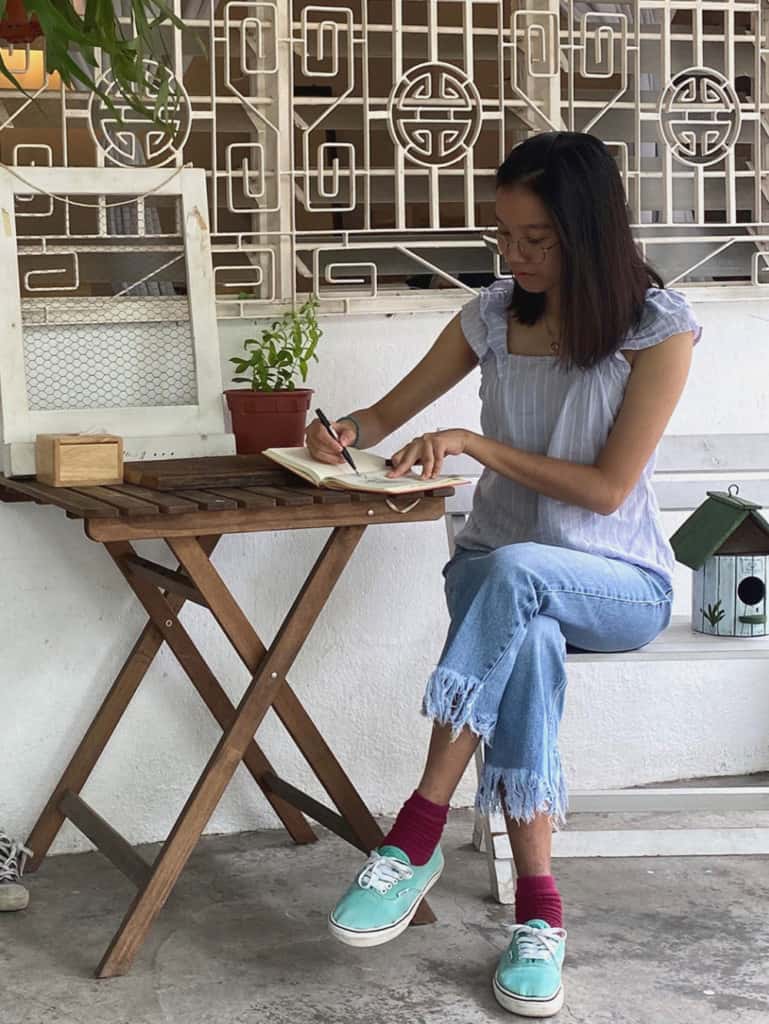 ---
All photos and artworks (except Eisner Awards logo) courtesy of Erica Eng