Partnering with firefighters, students from the School of Motion Pictures & Television experience what it's like to work on a real-world film project.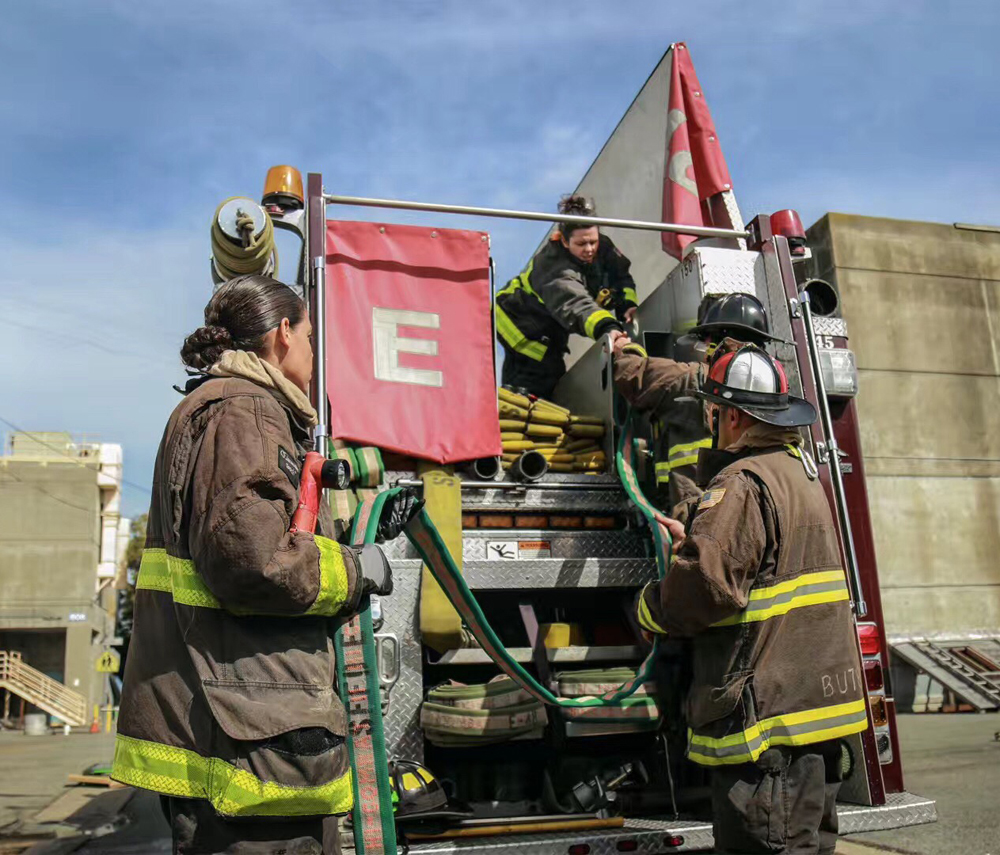 As a rule of thumb, never yell "fire" on a crowded film set. If you happen to be filming a group of San Francisco firefighters and need to alert them of an actual emergency, it's better to yell the code word "fox" and move out of their way.
Film school students learned this—and other aspects of firefighters' work—while filming a series of Public Services Announcements (PSAs) in collaboration with the San Francisco Fire Department (SFFD).
"On the last shooting day, we were in a fire station in Sunset [district]," recalls student Timon Yang. "In the middle of an interview, the station got a fire call. All firefighters got their equipment, jumped in the truck, and left in a blink of an eye. The shooting had to stop…we were so amazed by their professionalism."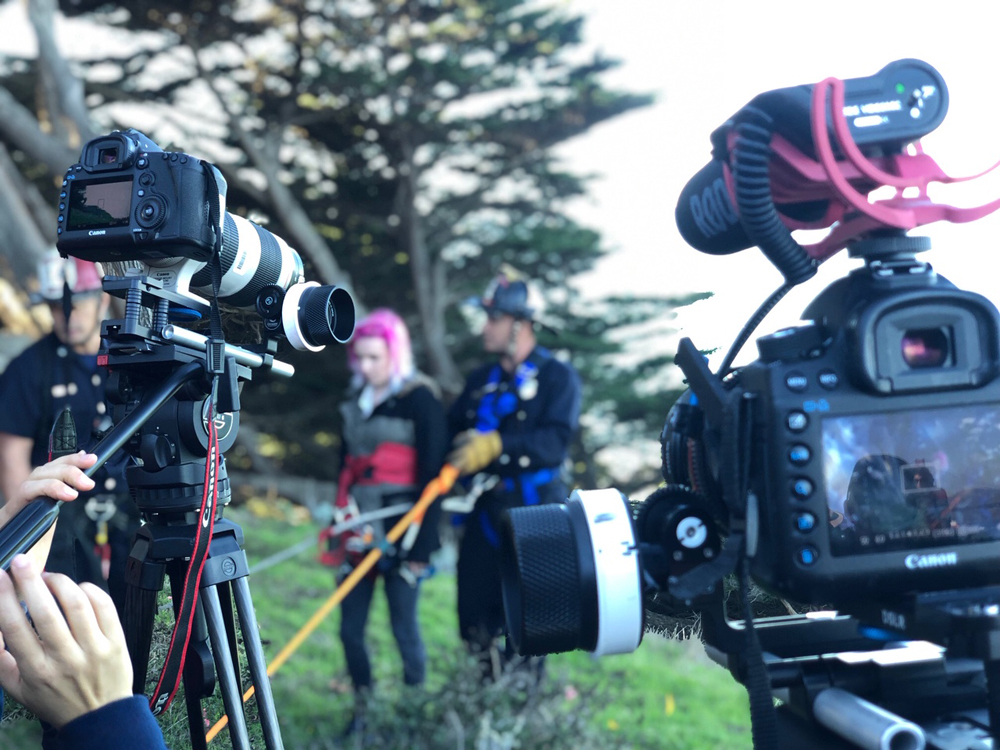 The class was divided between student producers and directors, and teaching was split along those lines as well, with instructors Paula Lima focusing on the former and Janice Engels on the latter. The tone was professional to simulate an industry film project.
"I liked to say Paula and I were the executive producers for our production company of students," Engels says. "In a sense, we're their bosses, but we're [also] their teachers. It gave them guidance on how it works in the business."
"They want to push you in the right direction without controlling you," says Unique Jones, a student studying film production, of the instructors. "So they give you a lot of space for free thought and free creativity, with a budget."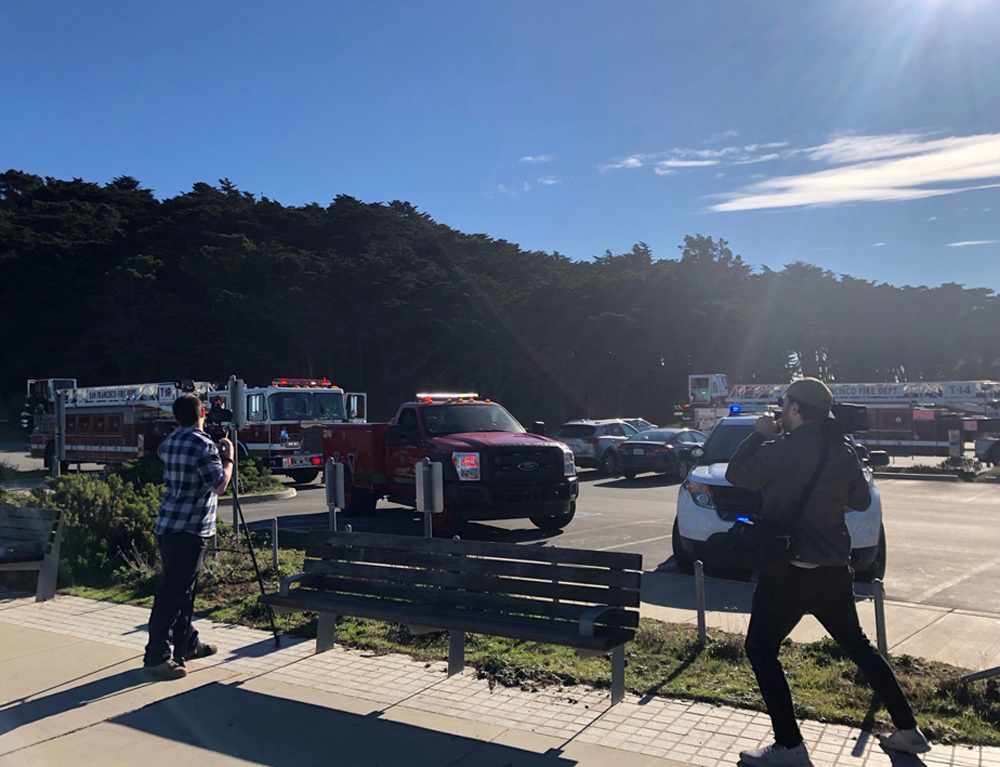 Participating student Han Xiang thinks the experience bolsters his previous academic experiences at the Academy. "My major was media," he says. "During this project, I think my directing skills got better, and I know what I really want. After graduating, I hope I can get a job as a director. Also, I really want to be a teacher in a university, teaching in China what I learned."
Lieutenant Jonathan Baxter of the SFFD helped with logistics planning and reviewed the project. He described the experience as "very informative for us, as I am sure it was for the students. We learned how much time and effort is put into these, and the students learned a lot about our roles and responsibilities to the public."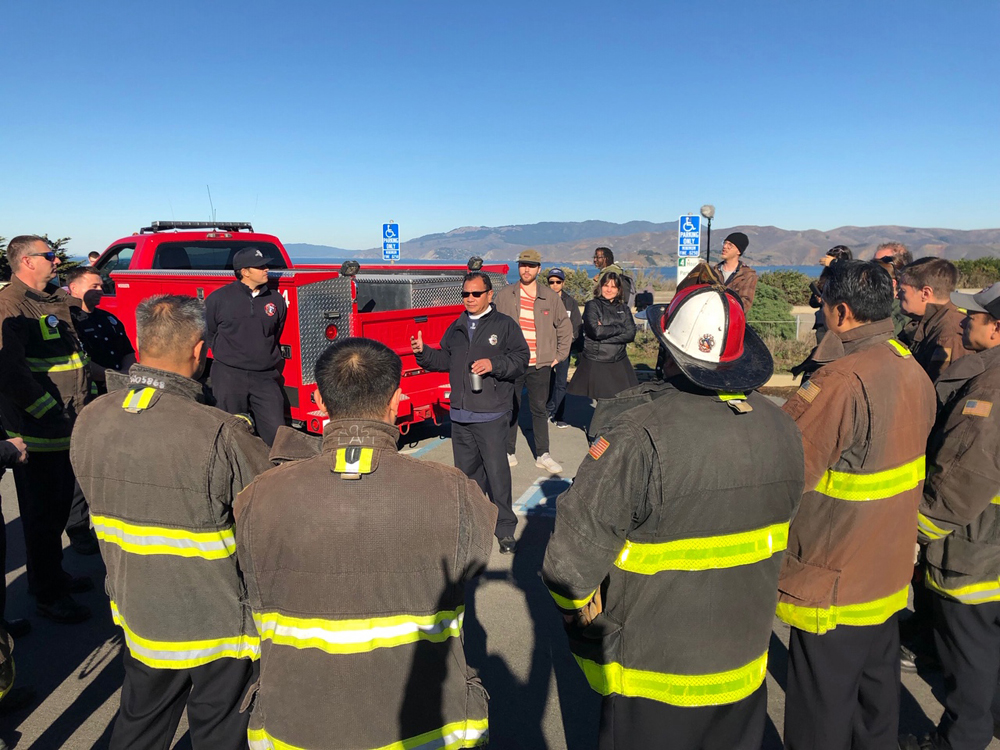 An action-packed surf rescue PSA was filmed in San Francisco's Aquatic Park. Basically, the message was someone was drowning and the Fire Department came to the rescue. Like all the PSAs, it starred real San Francisco firefighters instead of actors. According to Lima, "They gave us all the personnel…all the actors were actually firefighters. All uniformed, fire trucks, it all came with it. So [students] got amazing footage for their reels. And an amazing opportunity."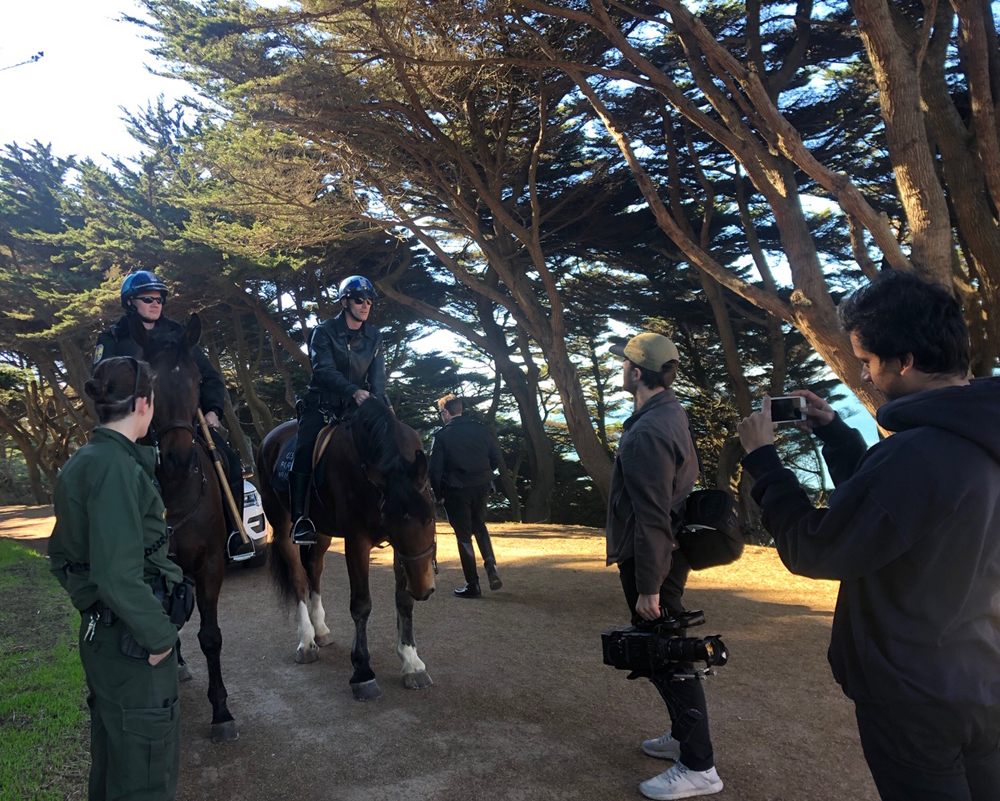 A PSA about female firefighters sought to extinguish harmful gender stereotypes surrounding the profession. Lima describes it as "more of the type of PSA that talks about the fact that women can do this. It's not only a male job."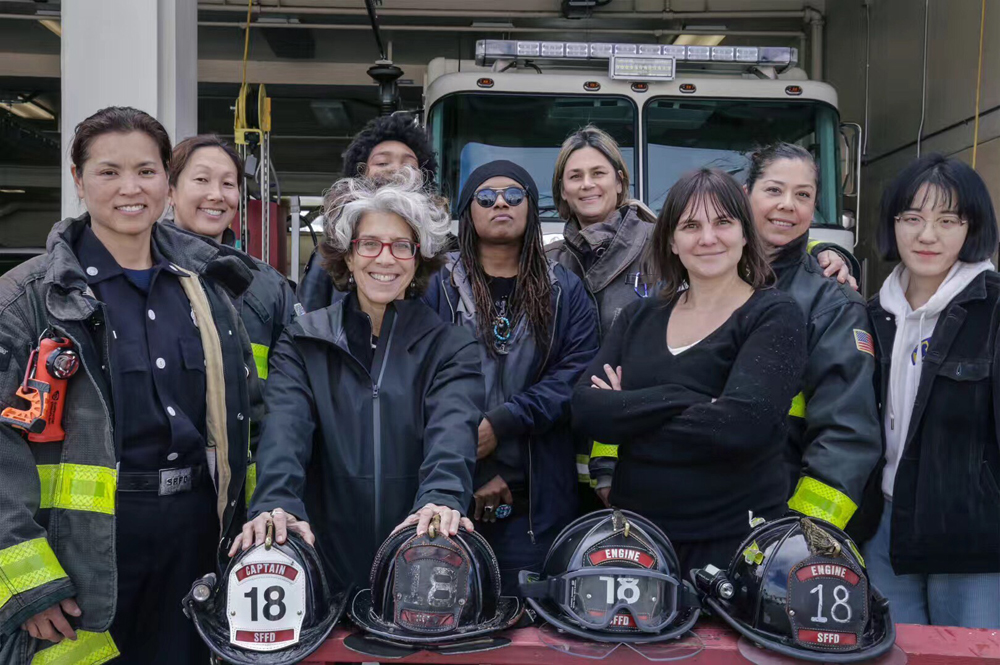 When the time came to film the SFFD's canine unit, Lima was enamored by the hard work and dedication of Vita, the dog who acted in the PSA. "That dog was just something else," Lima recalls. "Like, she would be so eager to work, and I've worked with a lot of movie dogs. The Fire Department dogs are way better."
Article by Kyle Roe, reporter for Academy Art U News

Photos courtesy of the School of Motion Pictures & Television