Don't leave home without it! Fortunately, nowadays, it's pretty hard to forget Benjamin Anderson's refillable Handiguru sanitizer dispenser, especially when it's right on your wrist. Just a squeeze with your fingertip dispenses the ideal amount of hand sanitizer and it works equally well for any gel-based liquid like sunscreen or insect repellent.
Handy Brainstorm
Anderson, a 2001 BFA graduate of the Academy of Art University's School of Fine Art with a thriving two-decade career as an artist, found himself with a mission: He and his wife Leigh-Anne wanted to make sure there was sanitizer at hand whenever they left home with their two sons, Luke, age 12 and Liam, 7.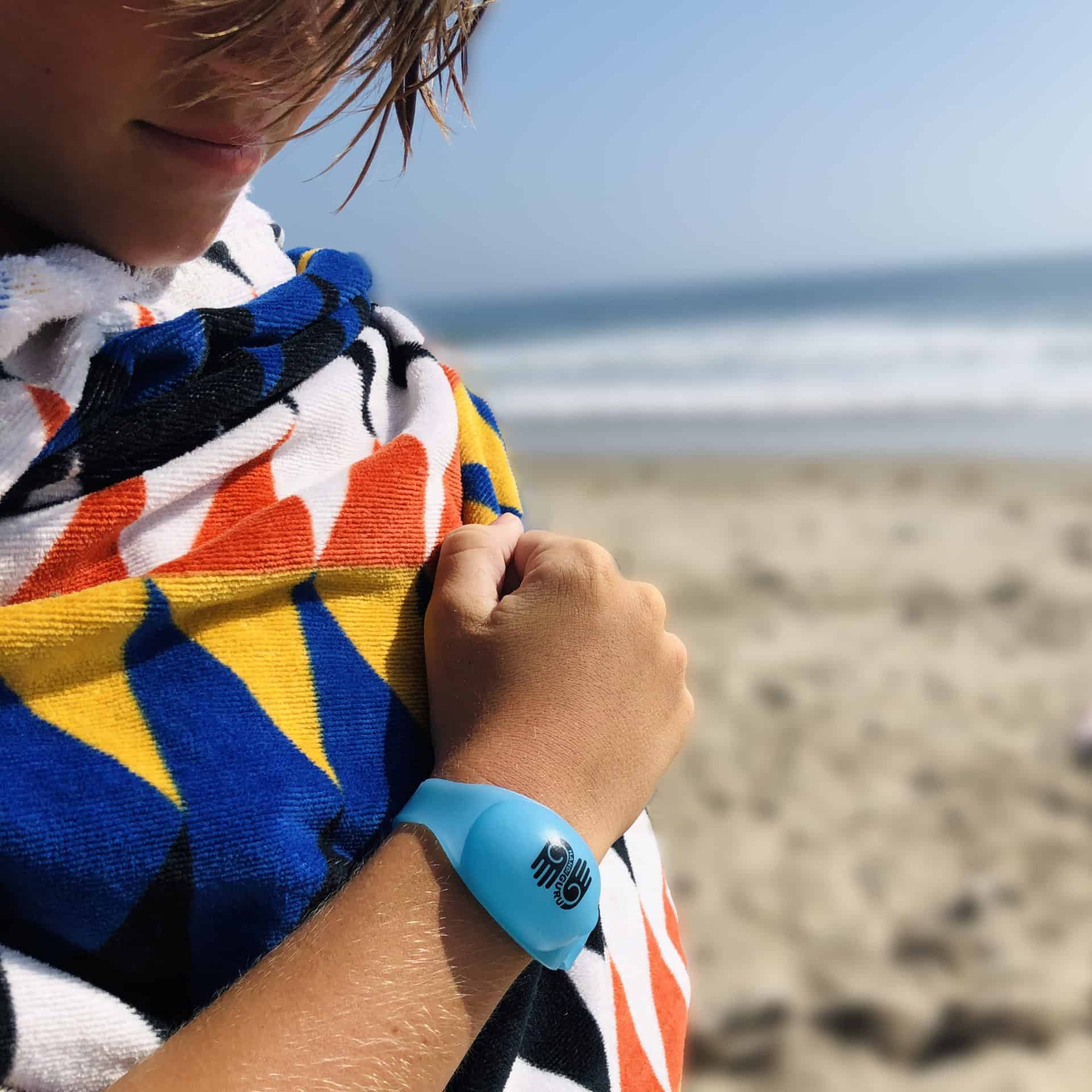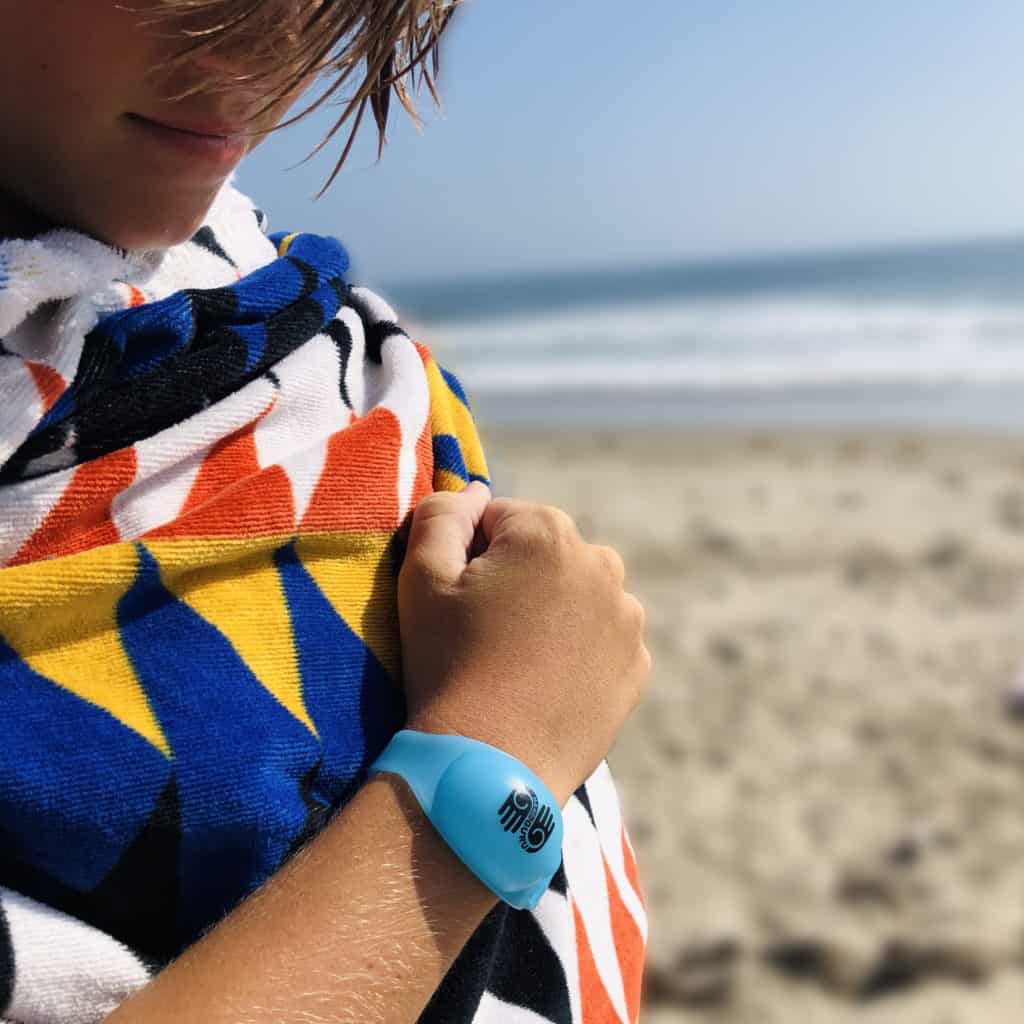 The family had just returned from a trip to South Africa (his wife's home country) when this story began.
"We have always been strict about hand washing while we are traveling," says Anderson. "I've always been a bit of a germaphobe." He figured there had to be a better way of carrying sanitizer than the lump that had been occupying his back pocket.
Anderson knew there were necklaces available for keeping sanitizer handy. Too clunky, he thought. "That got me thinking about a bracelet. I started researching and found a proposed [but never produced] product that I could evolve."
Relevant Skills
His training in sculpture at the Academy's fine art school helped. "I know a little about making molds from my time at the Academy," Anderson notes. "So I worked with a supplier to produce prototypes. We got samples and started testing from there."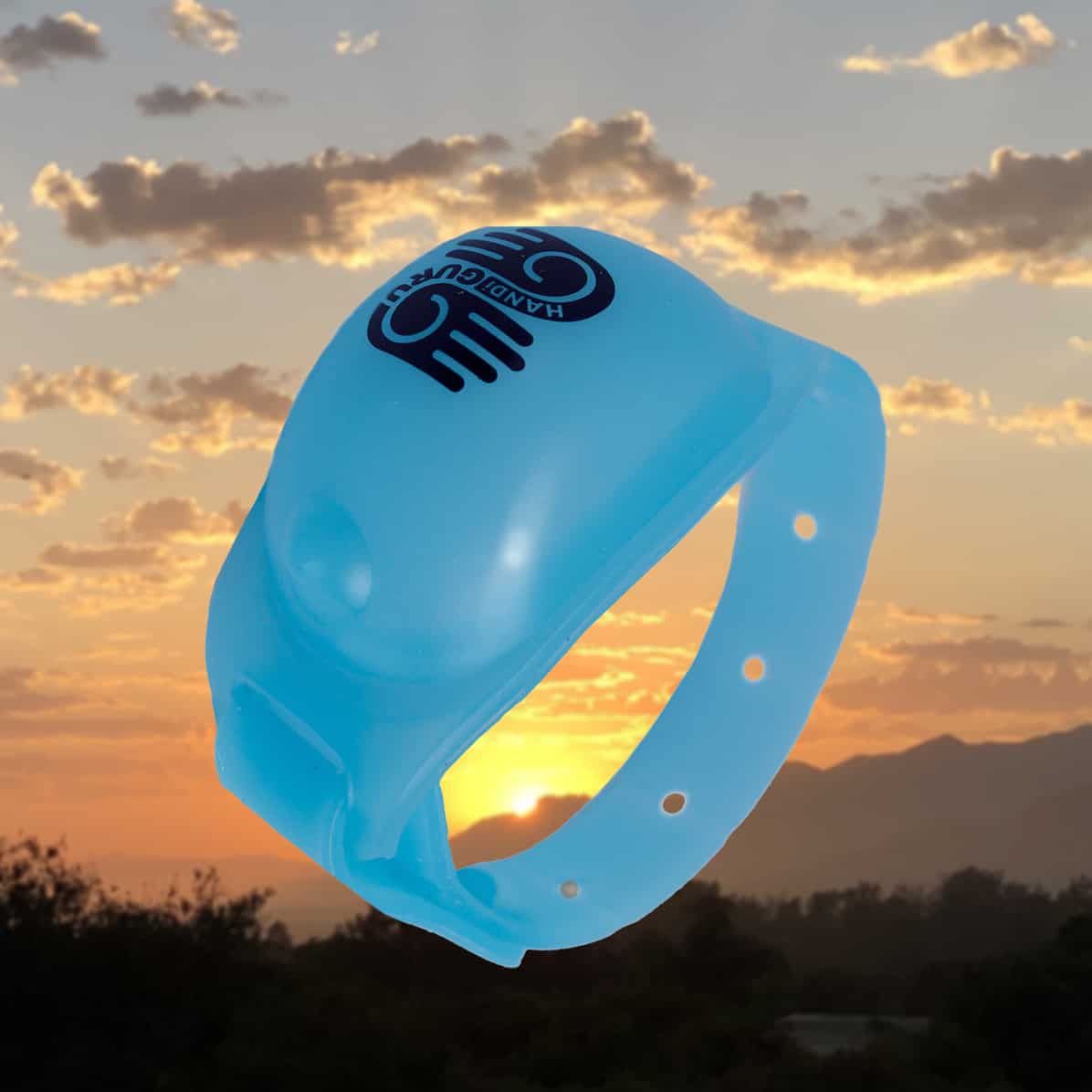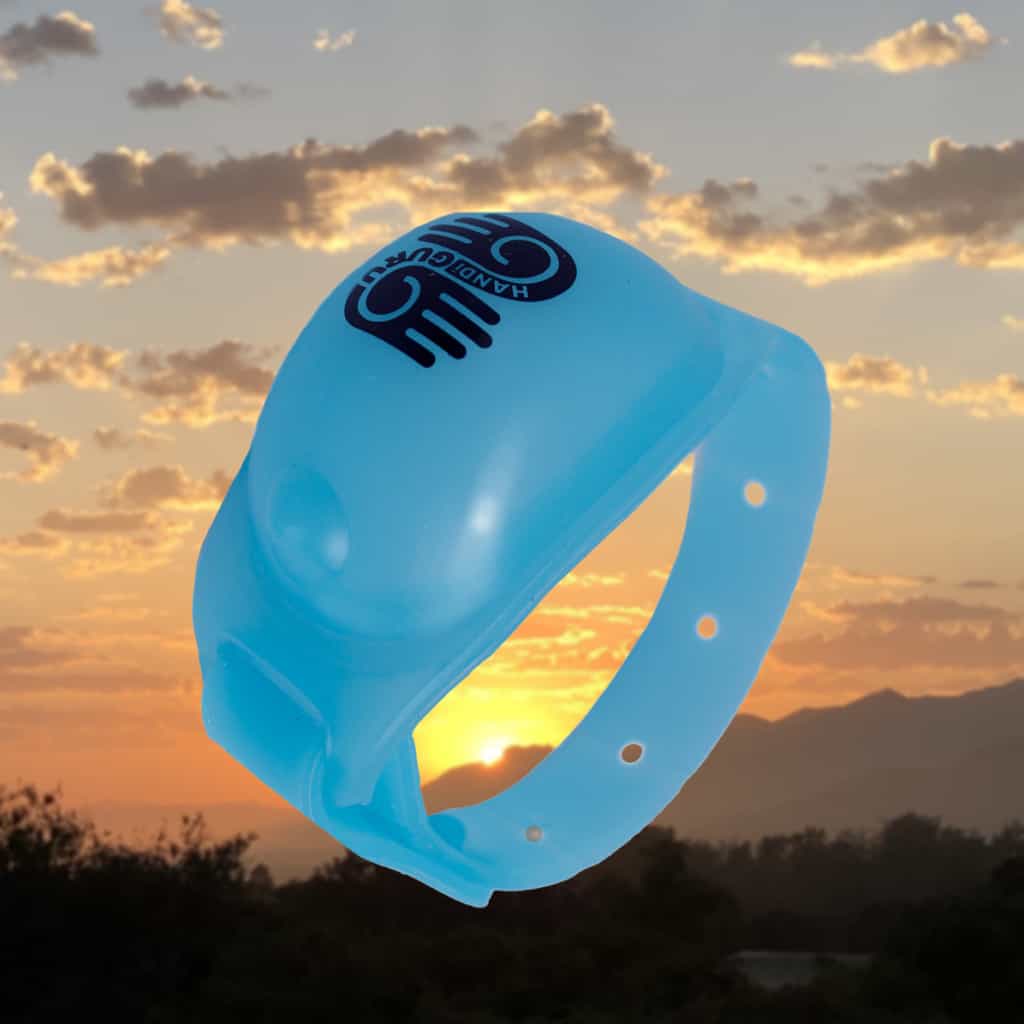 Refinements included identifying the proper plastic, selecting colors (11 shades will be available), determining the form ("serious, but not too serious," says Anderson), sizing the capacity (a day's worth of sanitizer for most users), and testing, testing, testing.
Most of that testing was via Anderson's family and friends. It was important to ensure the product worked as intended: that a squeeze released the right amount of sanitizer and that the product was reliable, durable and of course wearable.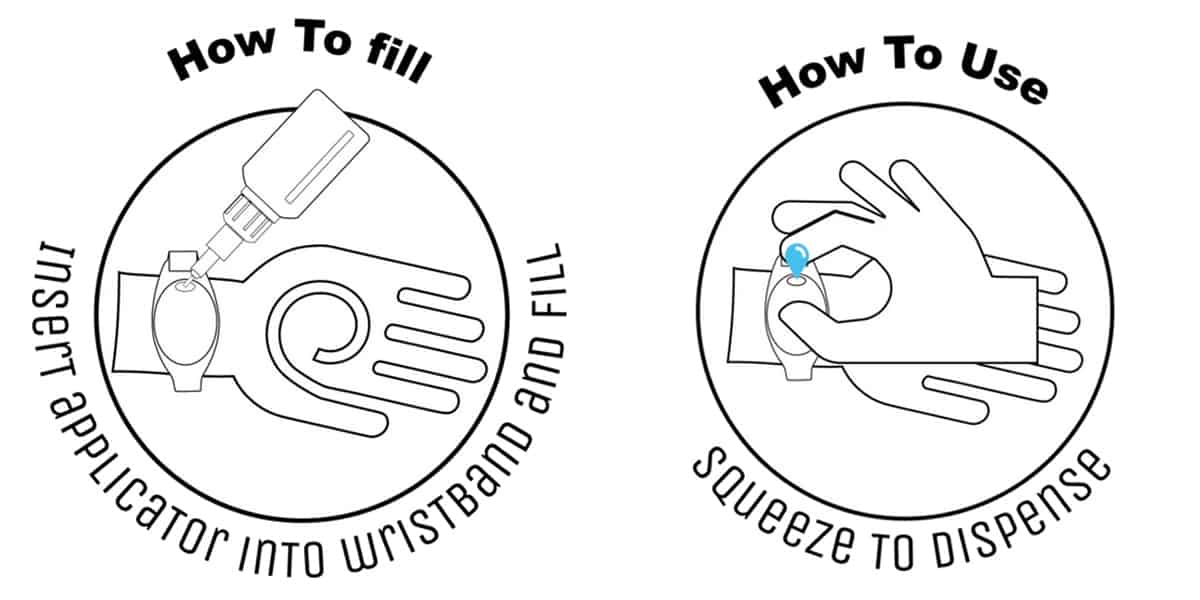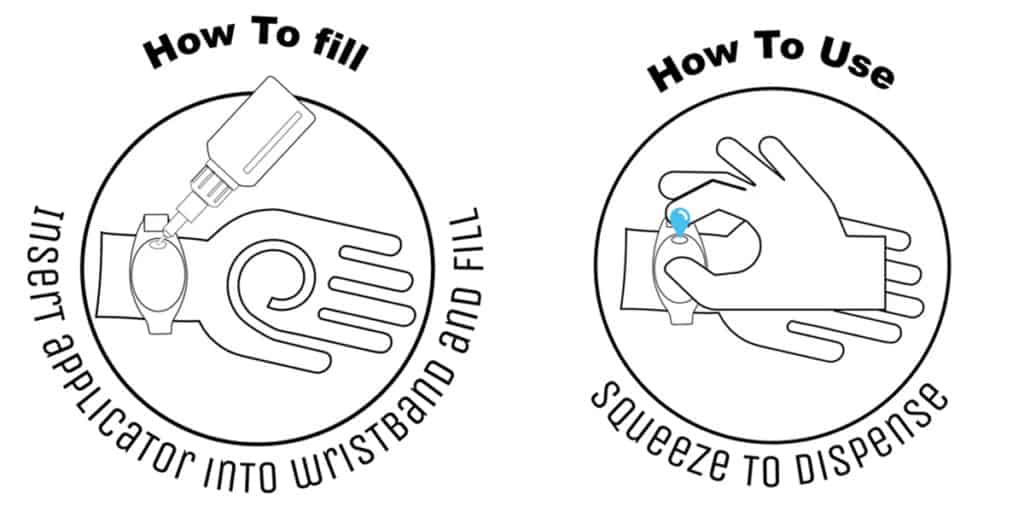 The product is sold as a kit: everything the consumer needs to use the product as intended, including a special applicator/bottle to put the perfect amount of sanitizer into the wristband's storage chamber.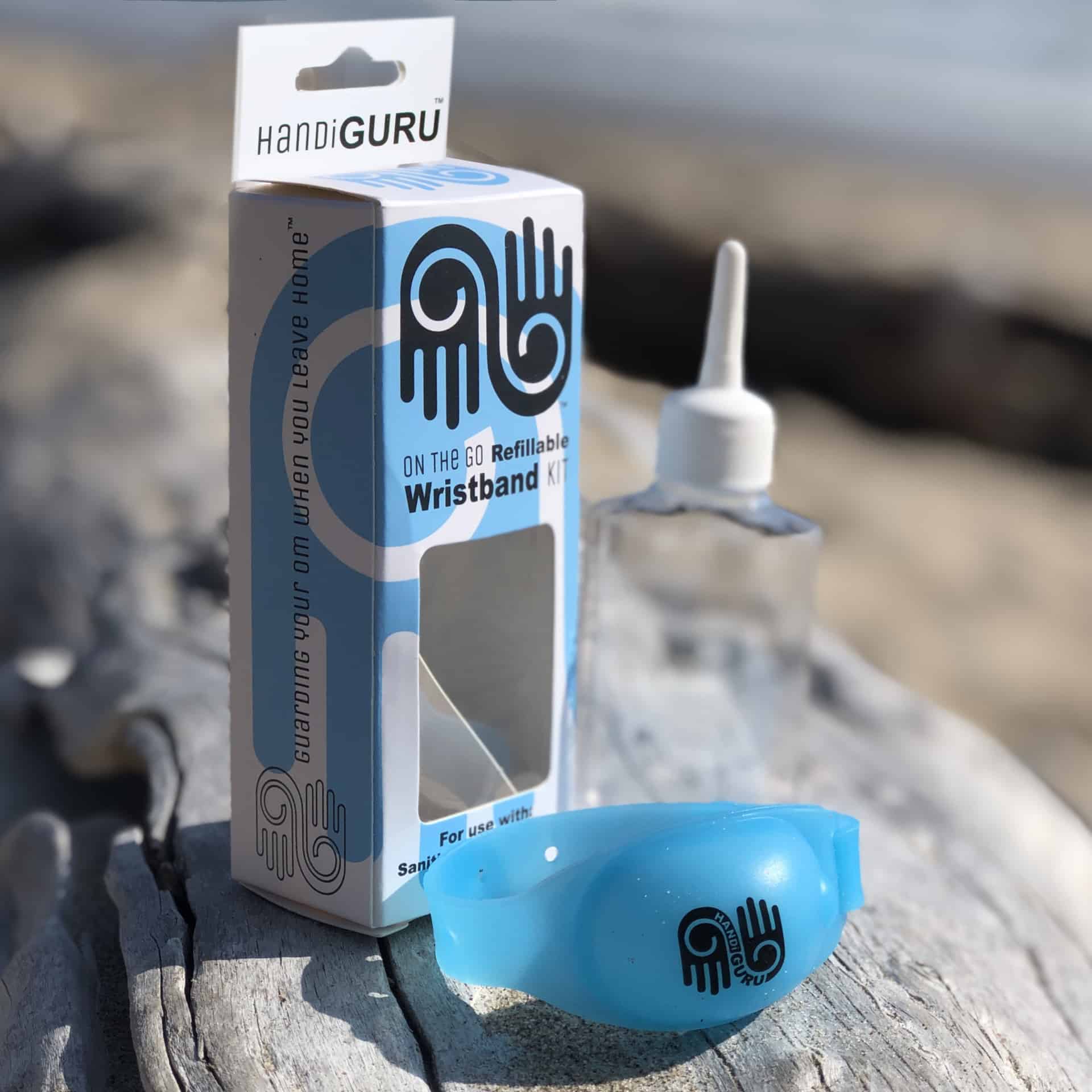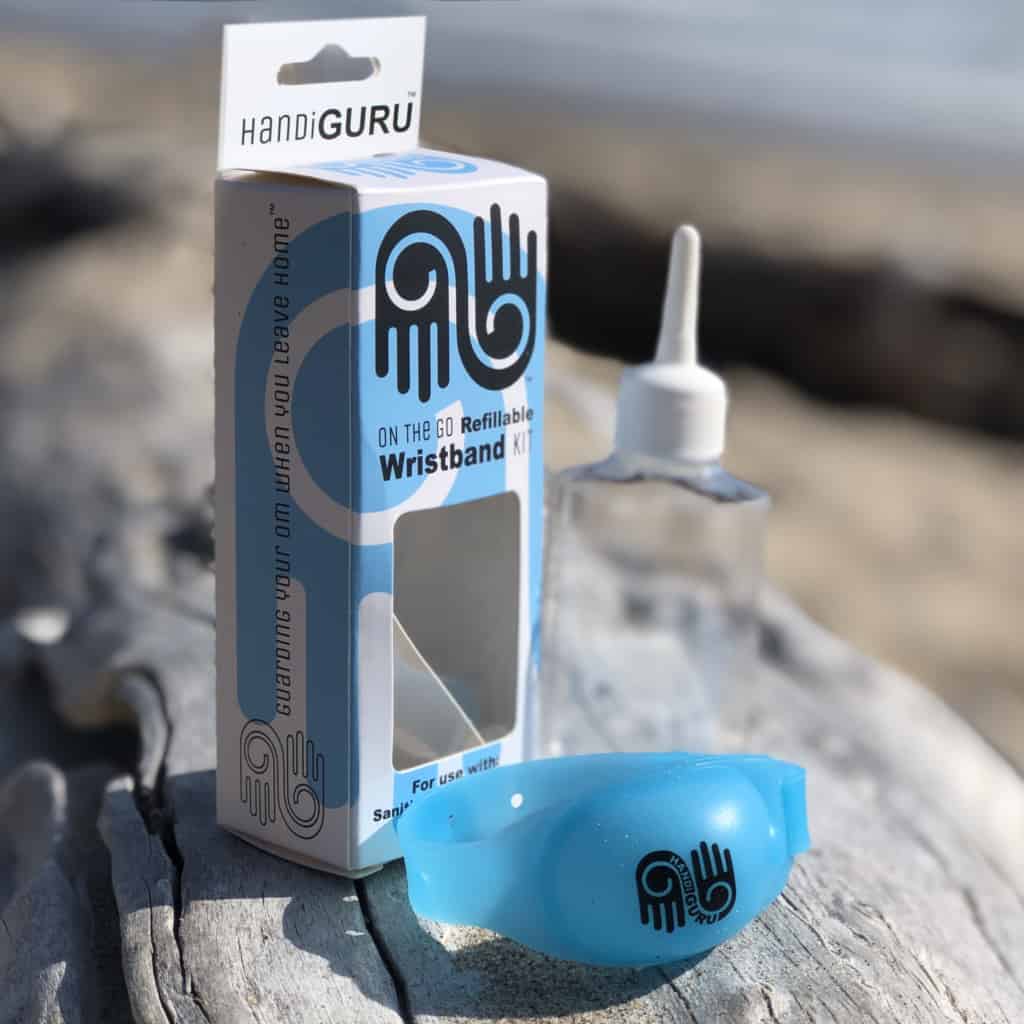 "I felt a need to have some guards against germs and the elements away from home for myself, my family and my community. With a face mask and my Handiguru, I feel confident about leaving my home anytime," says Anderson on the product website Handiguru.com.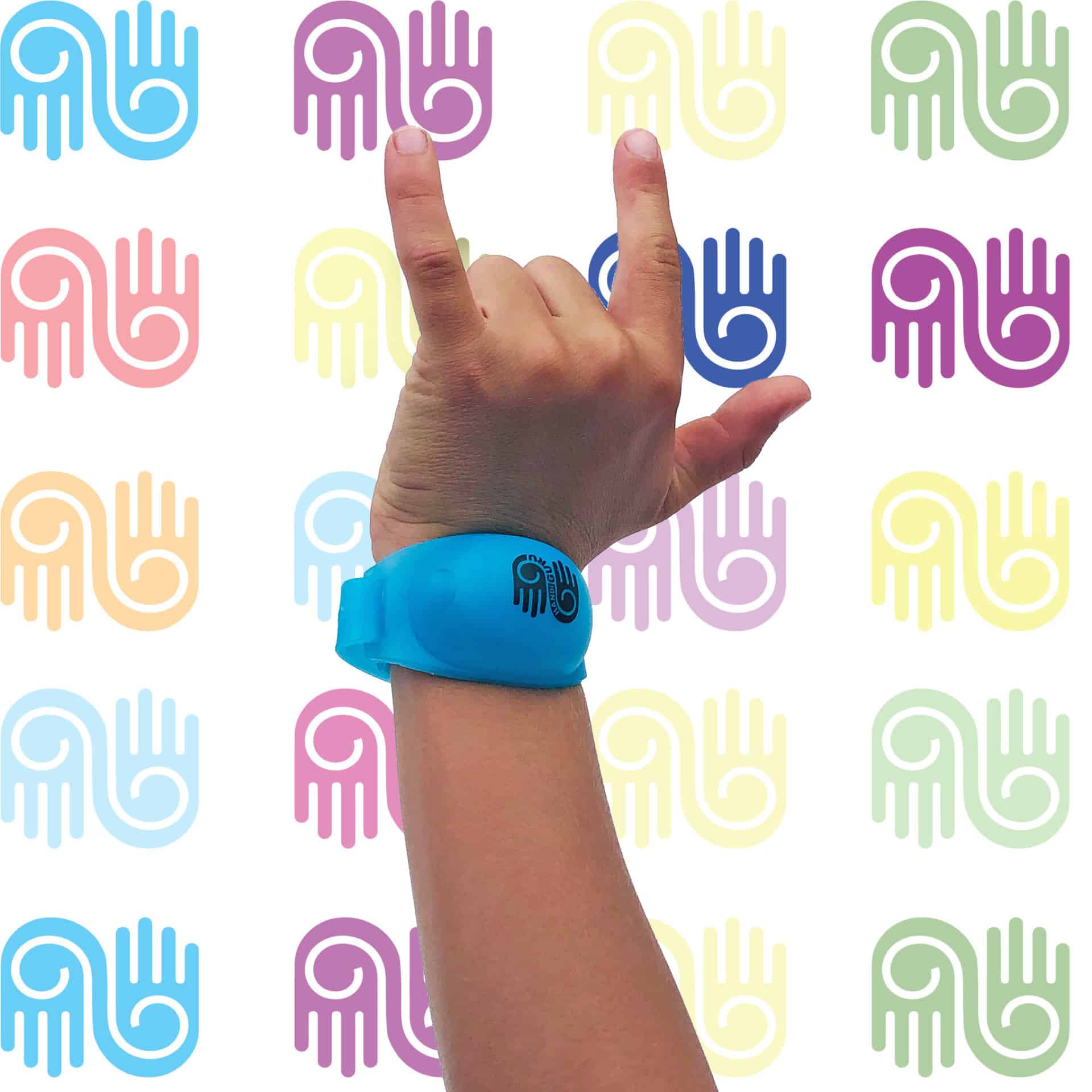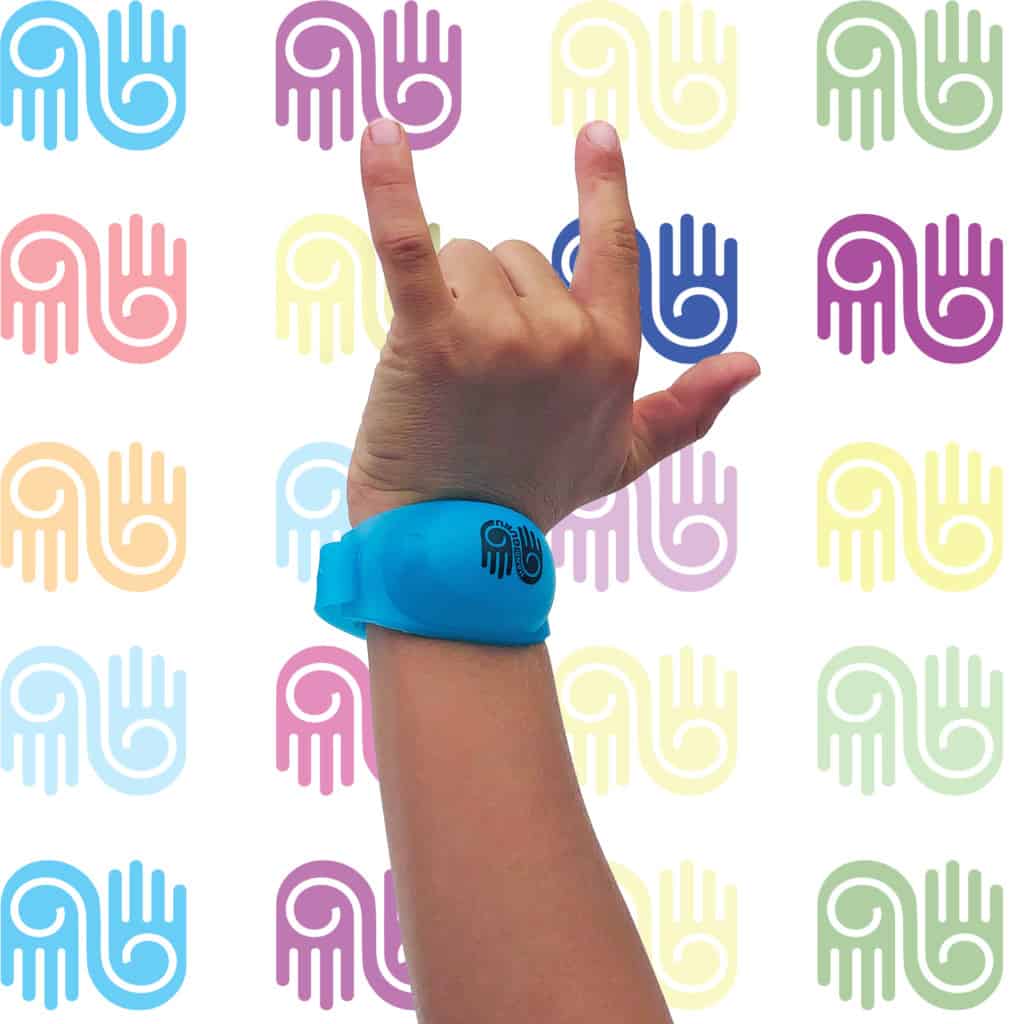 Launching the Business
Because Anderson is a fine artist by profession, he's aware of the importance of marketing and other business basics. His wife's public relations skills, he says, have been "essential to developing awareness."
Anderson is modest, however, about how sophisticated it's possible to be when the entire process, from conceiving the product to shipping it to customers, is barely six months old. "And it's only been two months since we publicly launched the product. Our business model was first a solution for our family. Then we started thinking about how we could get this out."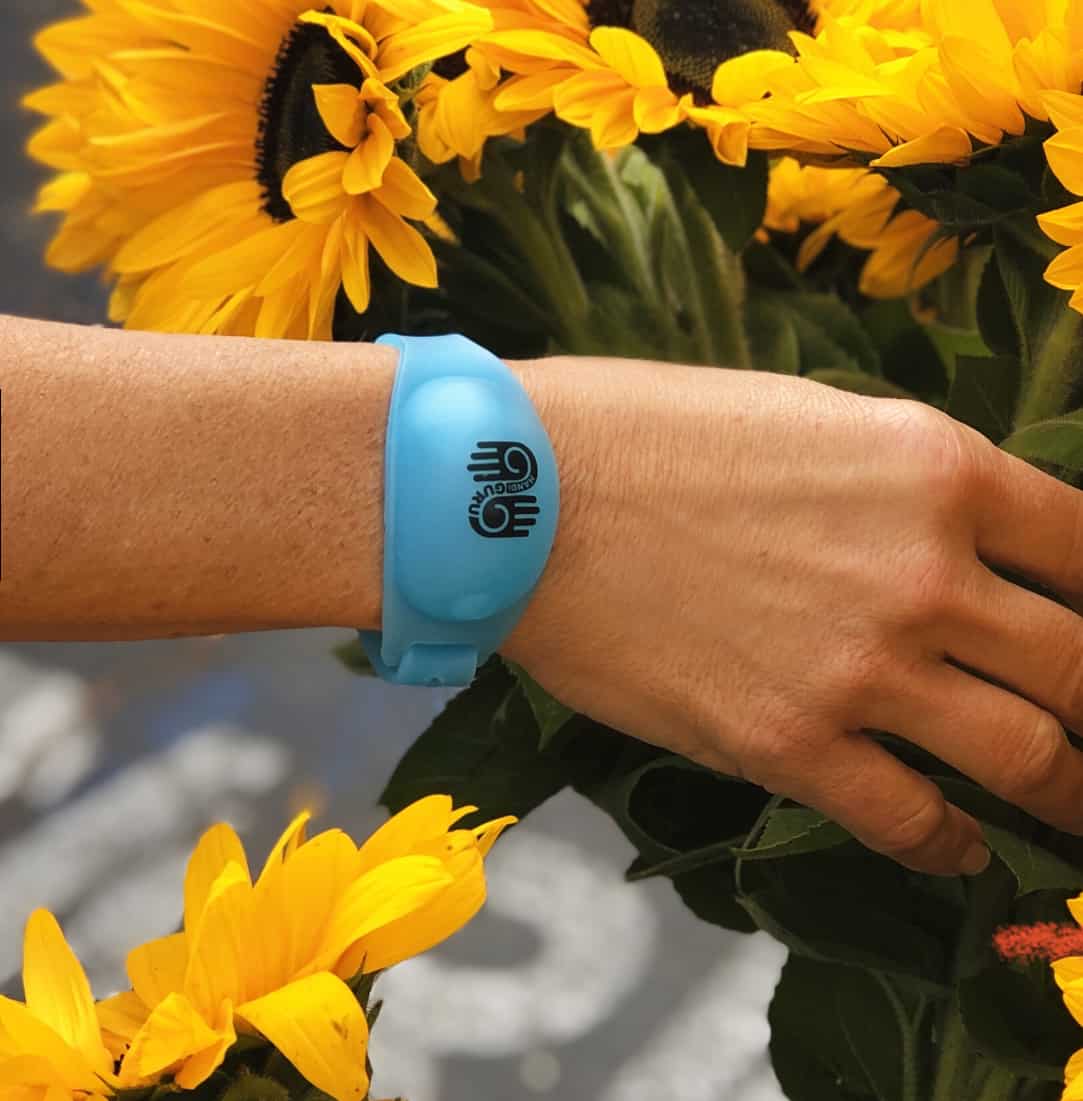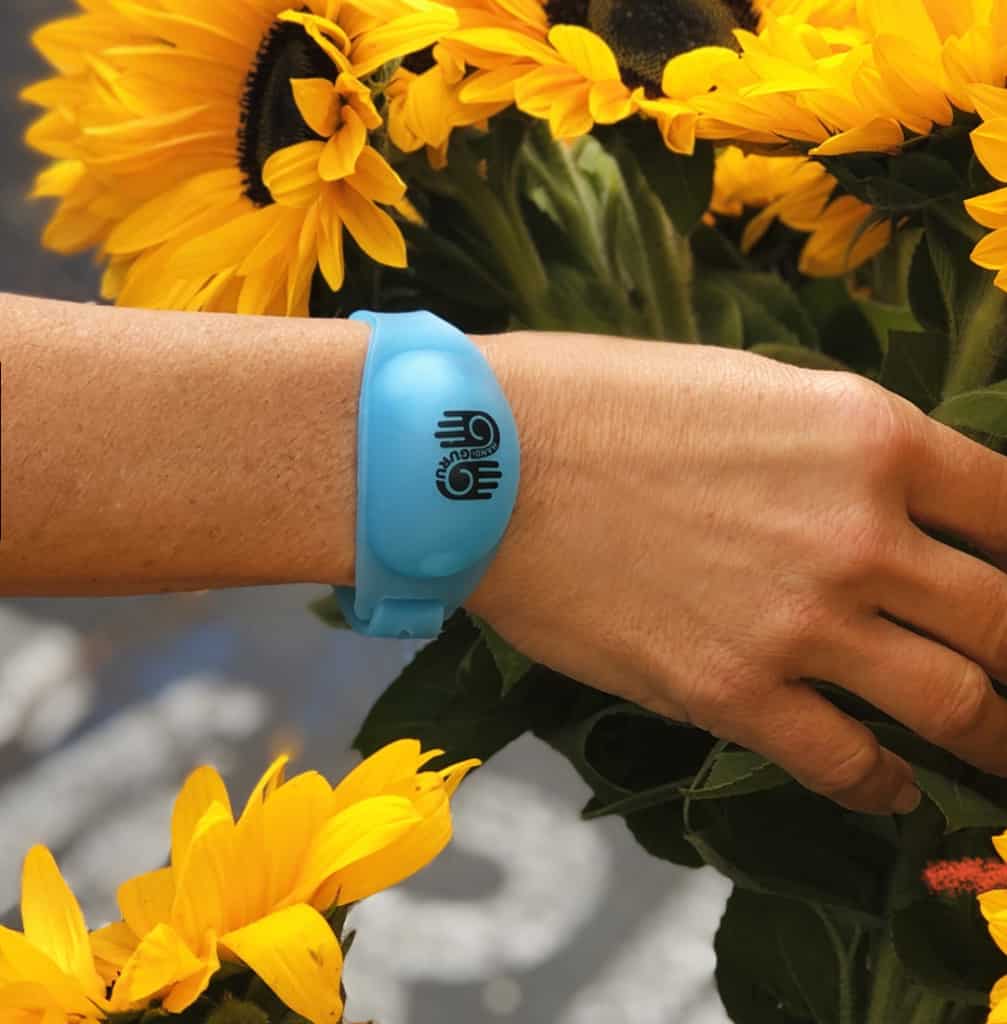 The Role of Branding
A vital factor, in Anderson's view, has been developing the brand. His creative skills have been invaluable there, too. He has high praise for the courses he took in the Academy's School of Graphic Design, which helped him design the brand's striking and memorable name, logo and packaging.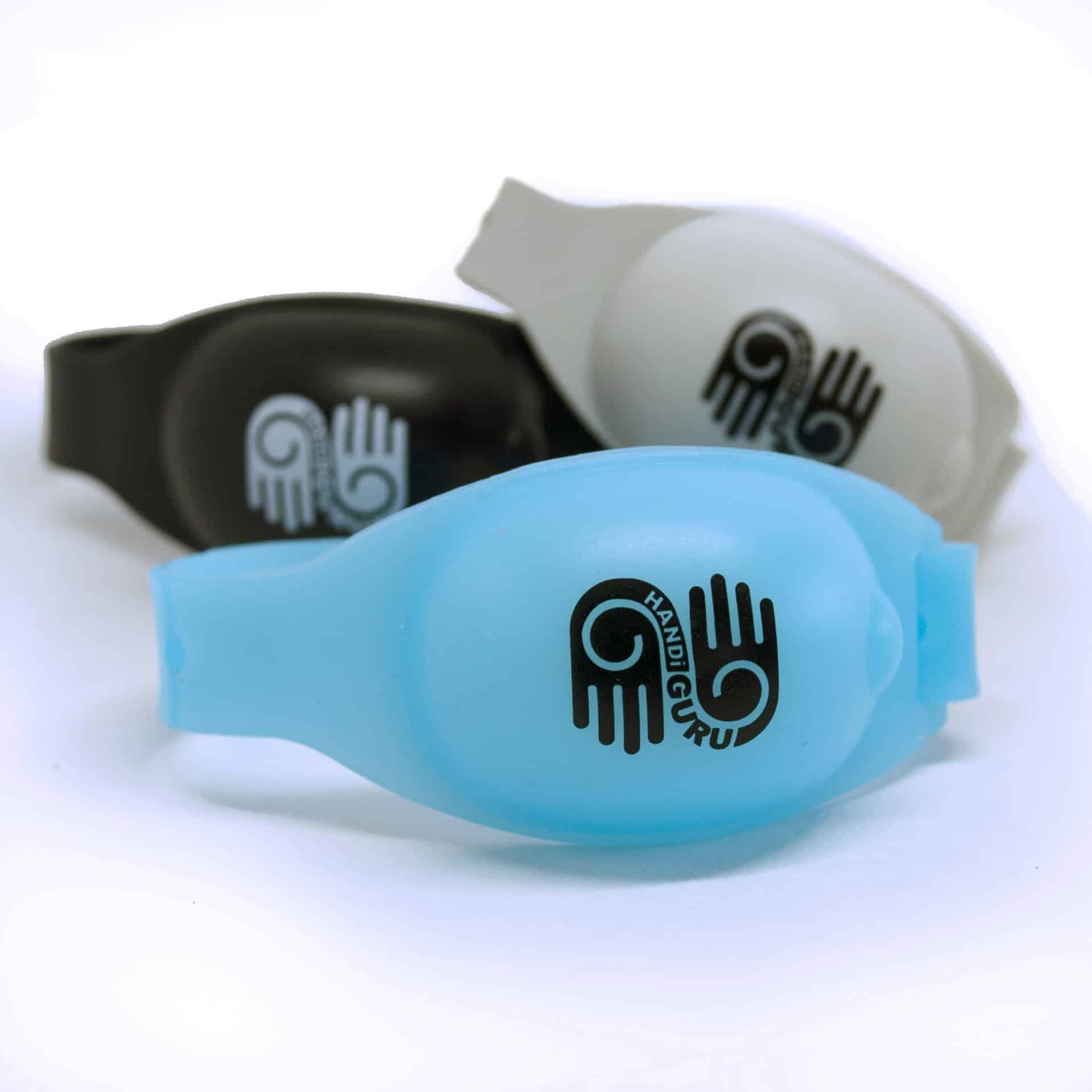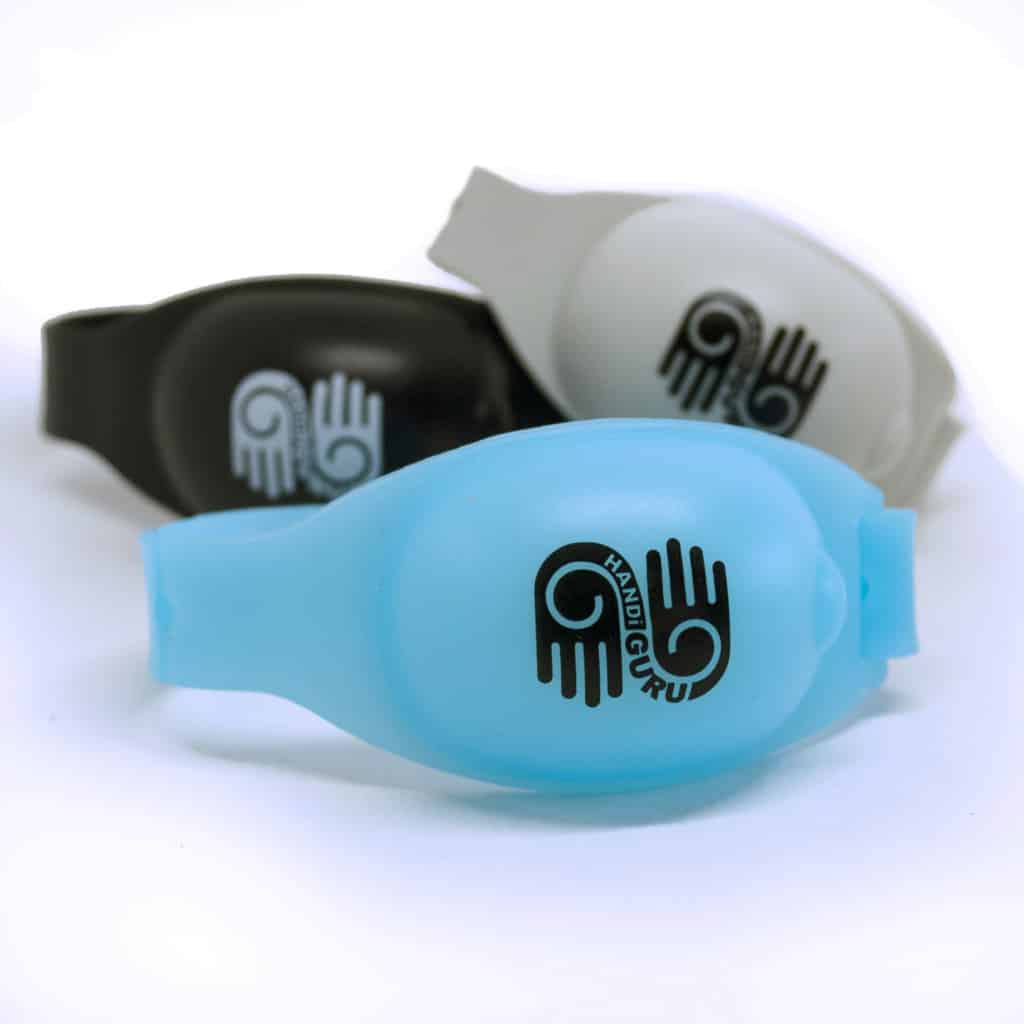 A One-Family Show…for Now
A strong brand and product design only get a business so far, Anderson knows. "For the time being, the business is mostly me: accounting, fulfillment, shipping…. But my team skills are building up!"
That's going to be important, as the public response to the Handiguru is already "phenomenal," according to Anderson. His current order is 10,000 units—all to be sold online direct to consumers. "With retailers currently shutting down due to Covid-19, e-commerce is crucial," he says. But he anticipates ramping up to retailers.
Anderson has trademarked the Handiguru brand and logo and is pursuing patents in the U.S., Australia, South Africa and Ireland.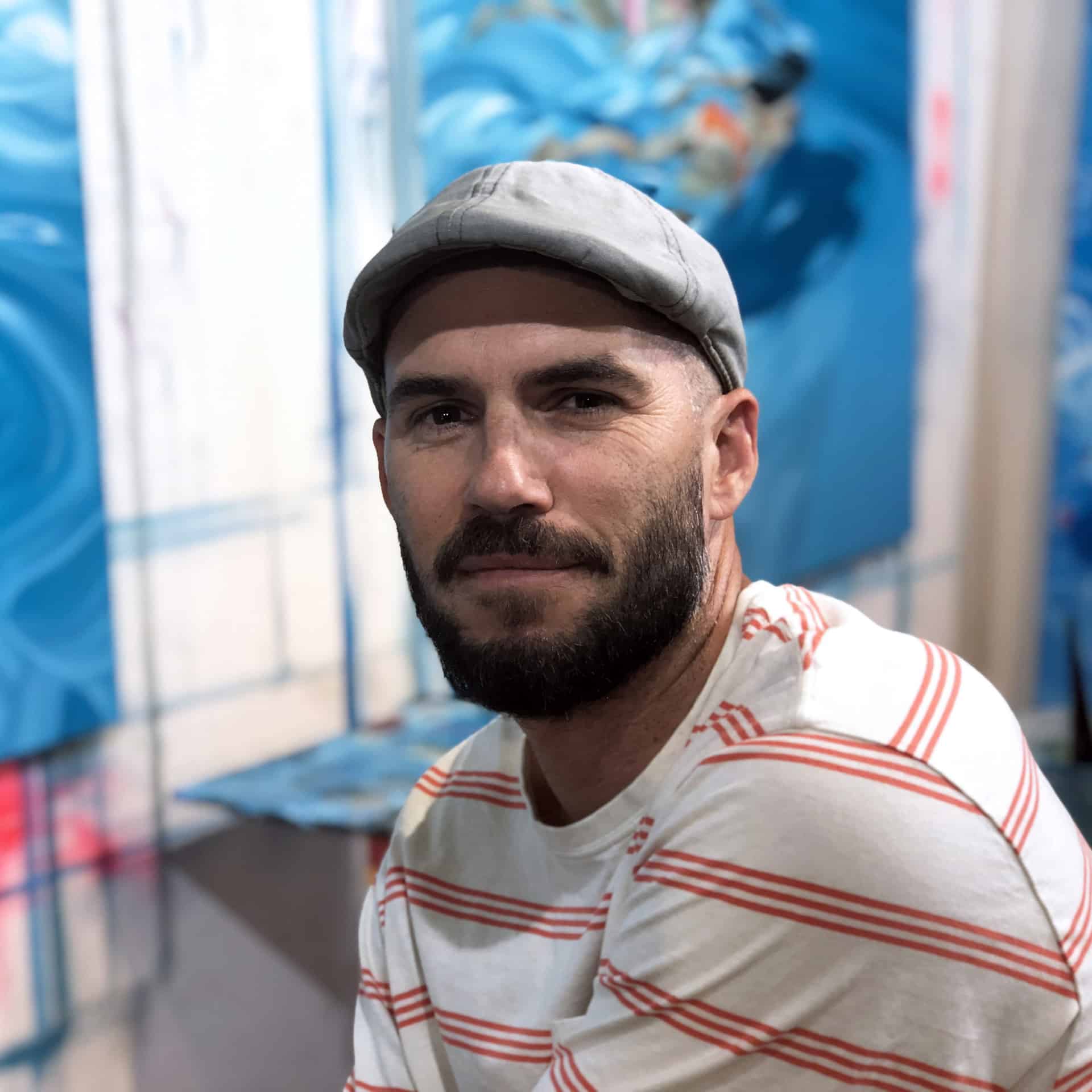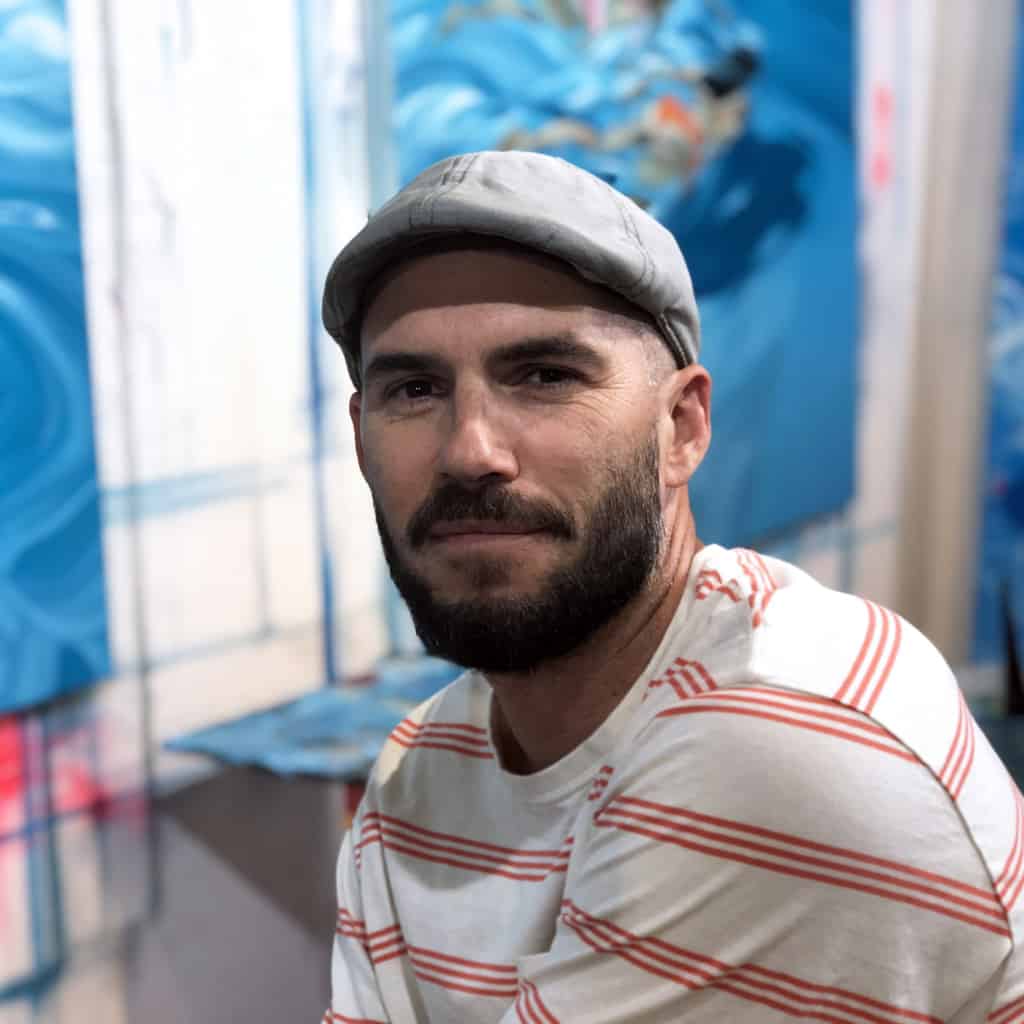 Another factor is social responsibility. Currently, with every Handiguru sold to a consumer, one kit is donated to schools, hospitals and families in need. "It's important to me that we're giving back to the community," Anderson maintains.
Art in the Blood
Anderson comes by his devotion to art naturally. His father, mother and brother are all artists. A stint studying abroad in Florence, Italy, convinced him his true calling is art. He researched schools extensively and chose to attend Academy of Art University because "it was the one school that taught figurative art from a classical perspective," he notes.
Looking back on his experiences earning his fine arts degree at the Academy, he praises the university's instructors for being focused on exploring individual students' talents and inspiring their long-term ambitions.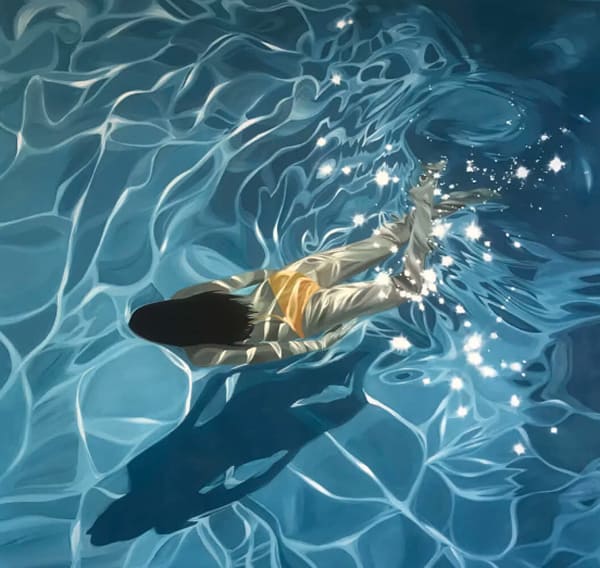 Among the instructors who had significant impact on his subsequent career was Peter Schifrin—"a major influence and someone with great rapport with students," he says.
Anderson also singles out Executive Director of Painting & Printmaking Craig Nelson. "I learned something from Craig Nelson that I will never forget: Anyone with basic ability can learn how to draw a face, but talent and passion are what makes fine art."
Staying the Path
Attending art school also allowed Anderson to learn that being an artist is about both external and internal influences. "You are gaining art skills, but in the real world you won't necessarily be getting praise from teachers or awards. To be a successful artist you also have to learn how to operate a business and market your work.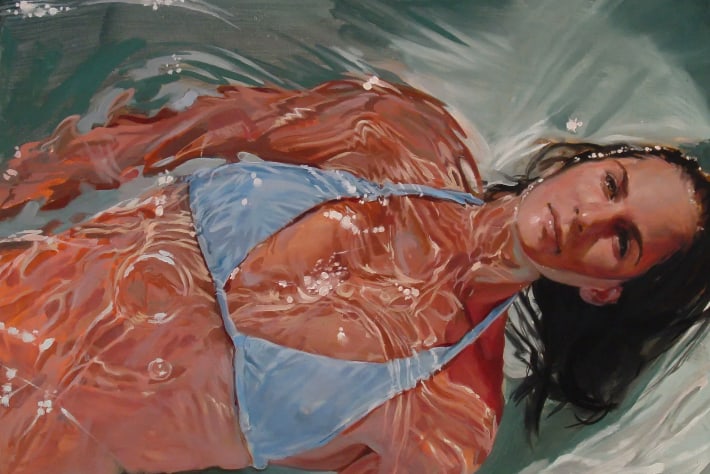 "To realize your dream in life, you have to stay the path. I've been fortunate to have a large support group in my teachers and my wife to help me realize my dream."
And he says that counts whether your goal is launching a business like Handiguru or building your painting and sculpture career.
---
Resources:
Visit Benjamin Anderson's website at https://benjaminanderson.com/
All images courtesy of Benjamin Anderson