At Academy of Art University, we are committed to preparing students to achieve their career goals by attaining a level of excellence in their fields, making them stand a head above the competition when it's time to apply for jobs in their chosen industries.
One way we do this is through our foundations courses. Foundations courses teach students core, fundamental skills in drawing, painting, color, and design. These are required for every student, regardless of skill level. Individual majors will require different foundations courses based on the needs of each program.
We believe that an expansive and well-developed foundational education in art and design helps students become more talented as artists and better skilled as professionals, while also providing a vast array of creative skills from which to draw. The focus on teaching foundations has been part of Academy of Art University's curriculum from its founding 90 years ago, and it remains an important element to this day.
The Academy's curriculum also provides a hands-on learning experience with access to the finest facilities, technologies, and equipment needed to develop professional skills and expertise, undoubtedly giving our students a distinct advantage.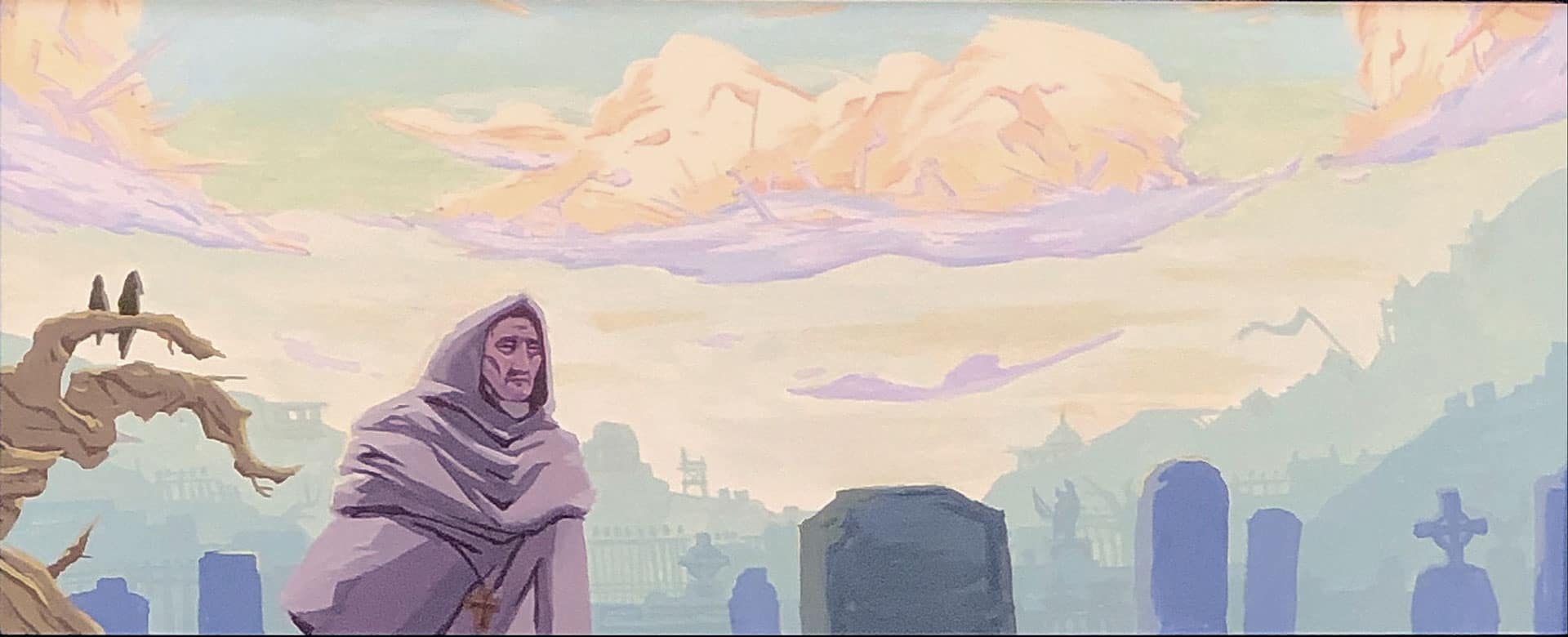 Building Careers on Foundations
Mario Delgado, a successful tattoo artist, is a graduate of Academy of Art University. Recalling his studies, Delgado muses, "I thought I was really good at drawing when I was in high school. I was, like, the best one at school. But then you get to the college level, and you realize you're not that good. [Academy of Art University] gave me all the foundations I needed to draw."
Delgado states that he dramatically sharpened his skills in classes such as Analysis of Form, Color and Design, and Figure Drawing—foundations courses that helped him master rendering and shading techniques that give his drawings such depth and vibrancy. He also credits instructors such as David Ball, Stephen Player, Bill Sanchez, Gordon Silveria, Henry Yan, Chuck Pyle, and Terryl Whitlatch with teaching him how to draw well and quickly.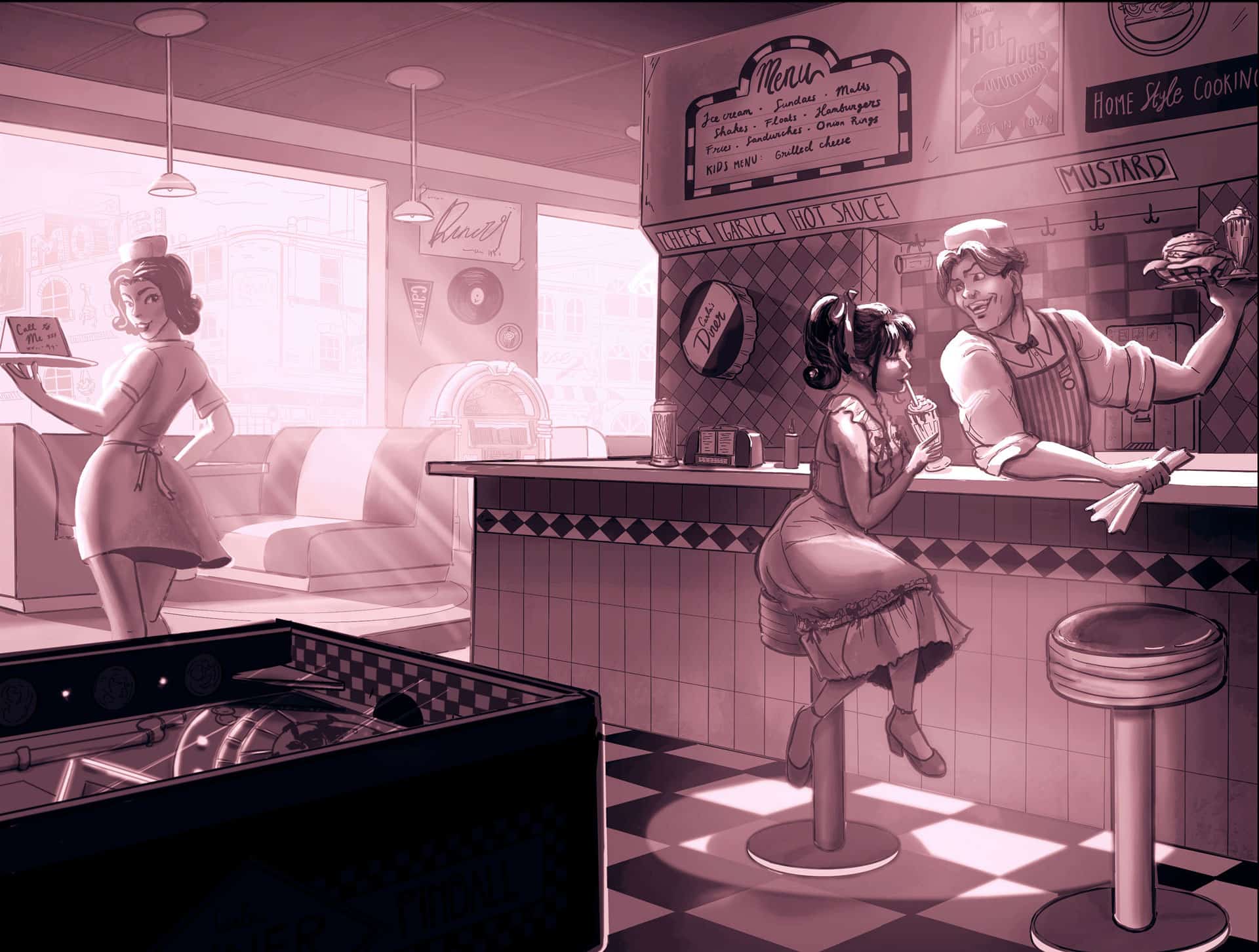 "Reference books are valuable," says Delgado. "But being there with an instructor showing you how to do it—especially since I had one of the best figure-drawing teachers, one of the best anatomy teachers, one of the best illustrators, one of the best creature designers—that is amazing. Instead of a jack of all trades, you have all these people who are specialized, and you take what you need from it."
Academy of Art University is known as one of the most successful art and design educational institutions in the United States. We pride ourselves in fully preparing emerging professionals in the fields of art and design so that upon commencement, they have the skills and know-how to begin work in their chosen profession immediately.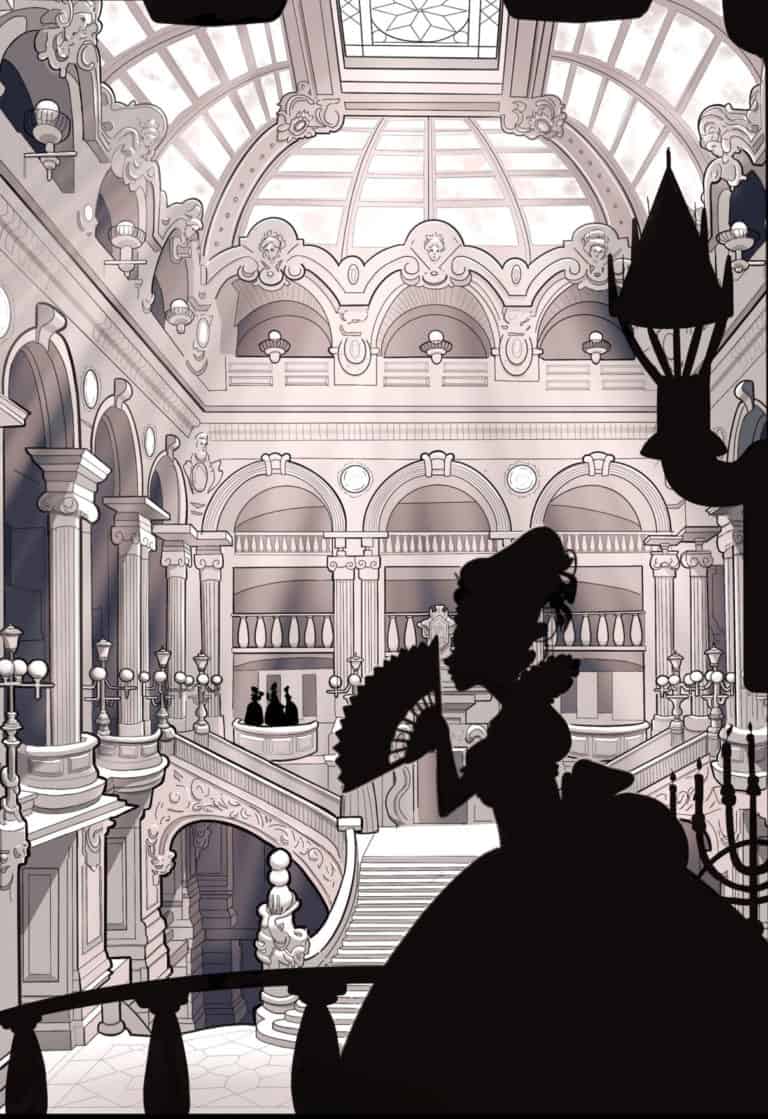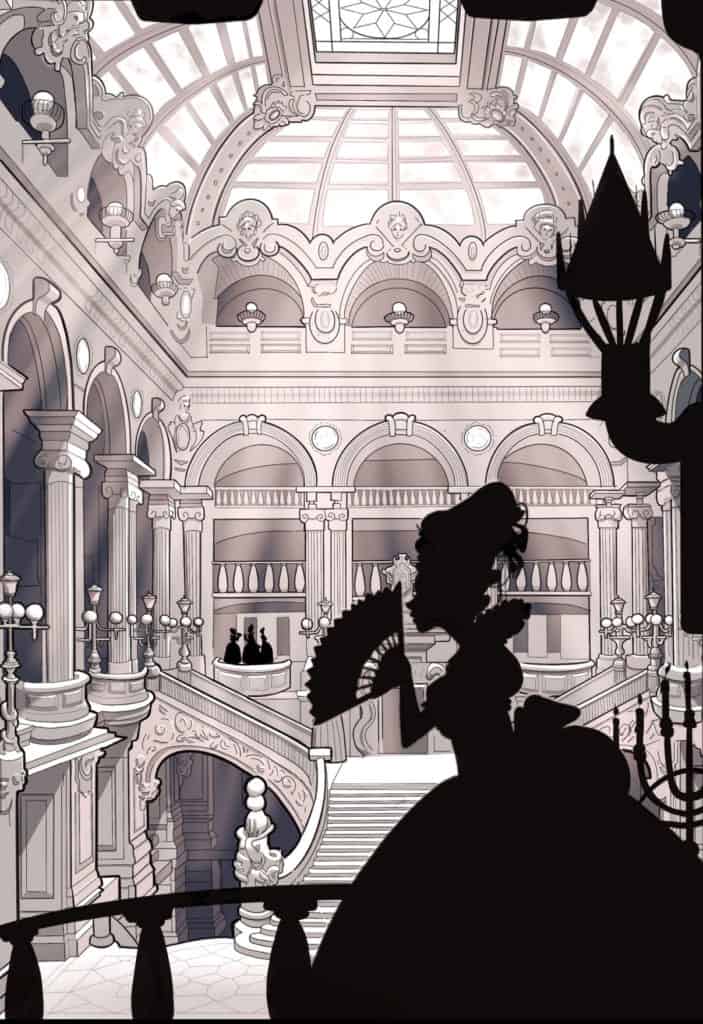 Many of the school's alumni have gone on to become highly successful in careers such as animation, architecture, game development, video production, visual effects, and a host of other rewarding creative/technical art and design industries.
Academy of Art University encourages and helps students begin their professional careers even before they graduate. One example is Hsin Yao Tseng, a successful fine artist who began exhibiting in galleries prior to graduation, thanks to the guidance and inspiration of several of his fine art instructors. Tseng currently paints commissioned pieces and exhibits throughout the United States.
Duy Nguyen earned his MFA from the university in 2015 and is now an associate 3D character artist working for Riot Games. "As you study at the Academy, you develop your portfolio."
I graduated with a pretty extensive portfolio, which made it easier to apply for jobs.
"I picked up a lot of texturing techniques in my 3D environment modeling class and got a good foundation from the portrait painting class. Also, I learned the fundamentals of design for visual development of mobile games," he said. "I definitely would recommend the school of game development at Academy of Art University. It has made a difference in my career."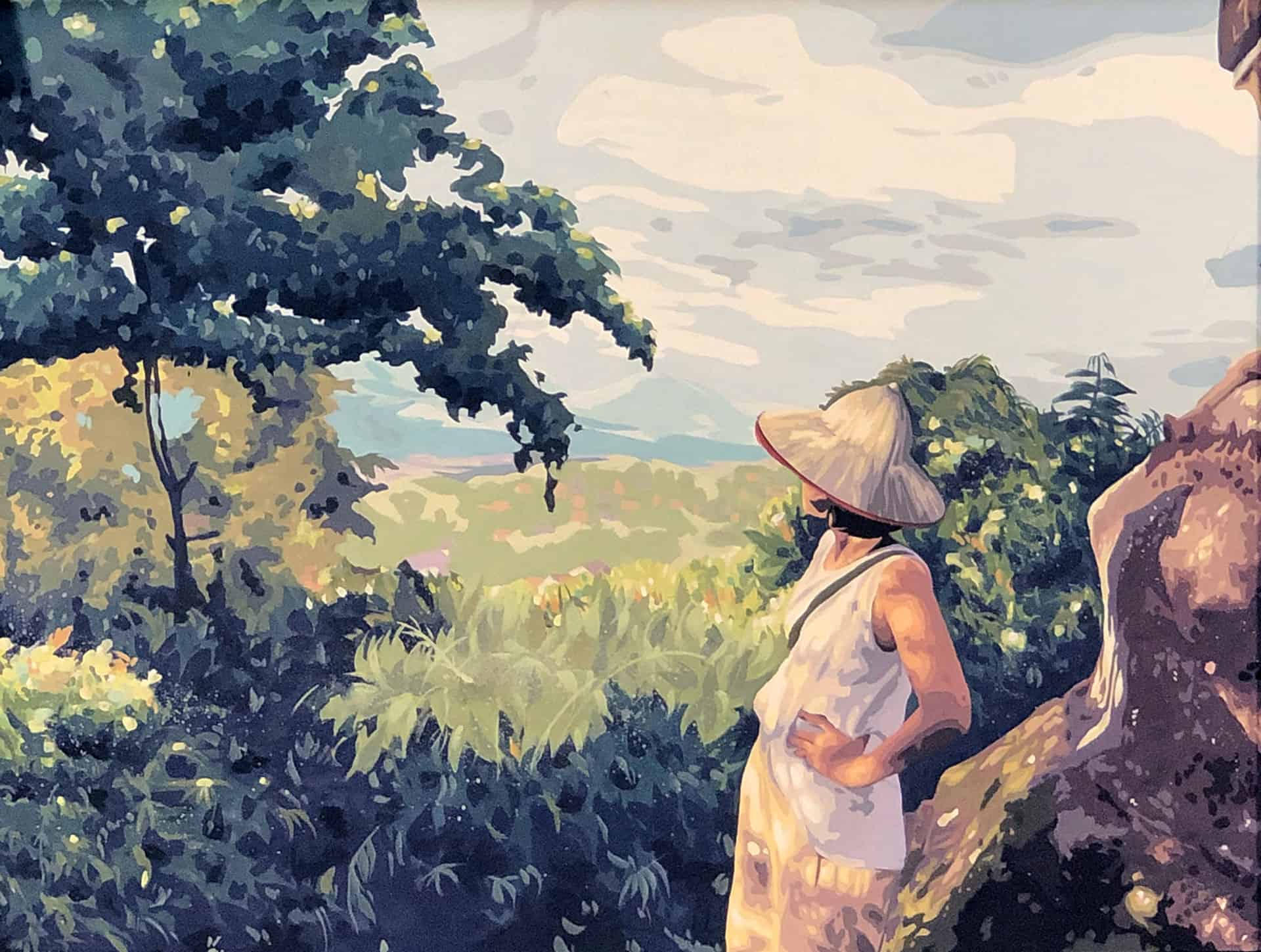 Foundations Courses
Foundations courses focus on the basics, improving the essential skills required for students to specialize in their chosen areas of focus. Courses cover such topics as:
Analysis of Form, in which students analyze light and shadow, utilizing the five-value system, and apply form/cast shadow edge distinctions to model form using charcoal. This course teaches perspective, composition, and value pattern concepts.
Figure Drawing, which teaches the essential and basic principles of drawing the human figure with accuracy to develop an understanding of gesture, proportion, rhythm, balance, structure, and musculature.
Figure Modeling explores human proportion, structure, geometry, balance, and anatomy in projects designed to enhance understanding of 3D form, volume, and space.
Perspective provides an introduction to the essential principles of perspective used in the creation of artistic imagery, as well as how to integrate figures into scenes and plot light, shadows, and reflections to create believable environments.
Sketching for Communication teaches how to draw objects, figures, and environments to scale and in perspective, utilizing compositional strategies and camera angles for use in sequential imagery.
Color and Design provides an in-depth study of color and design principles, explores color harmony, and covers topics such as muting and toning colors, color psychology, advancing/receding color, simultaneous contrast, color proportion, the influence of light temperature on color, design unity, and visual emphasis.
Foundations Faculty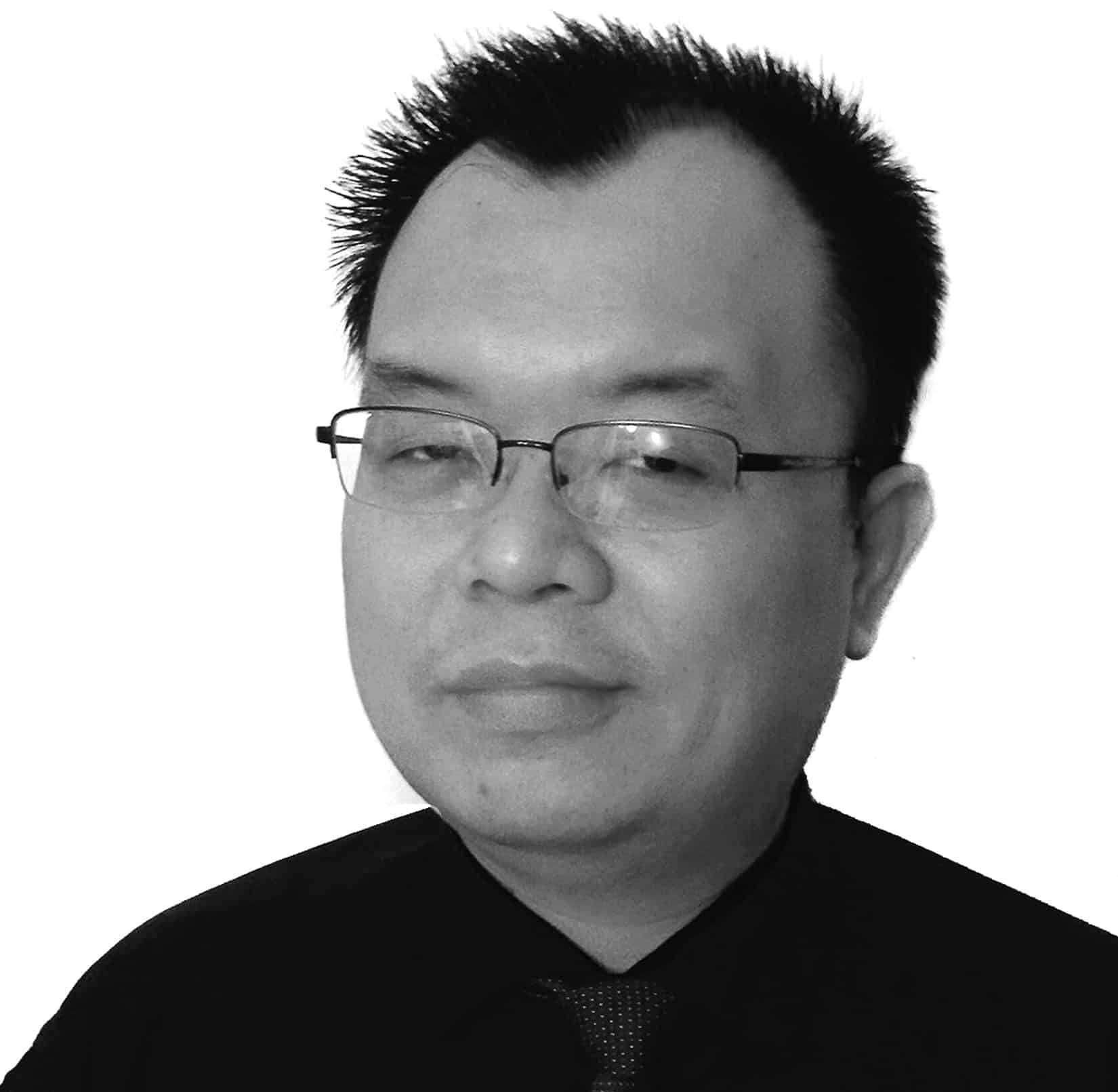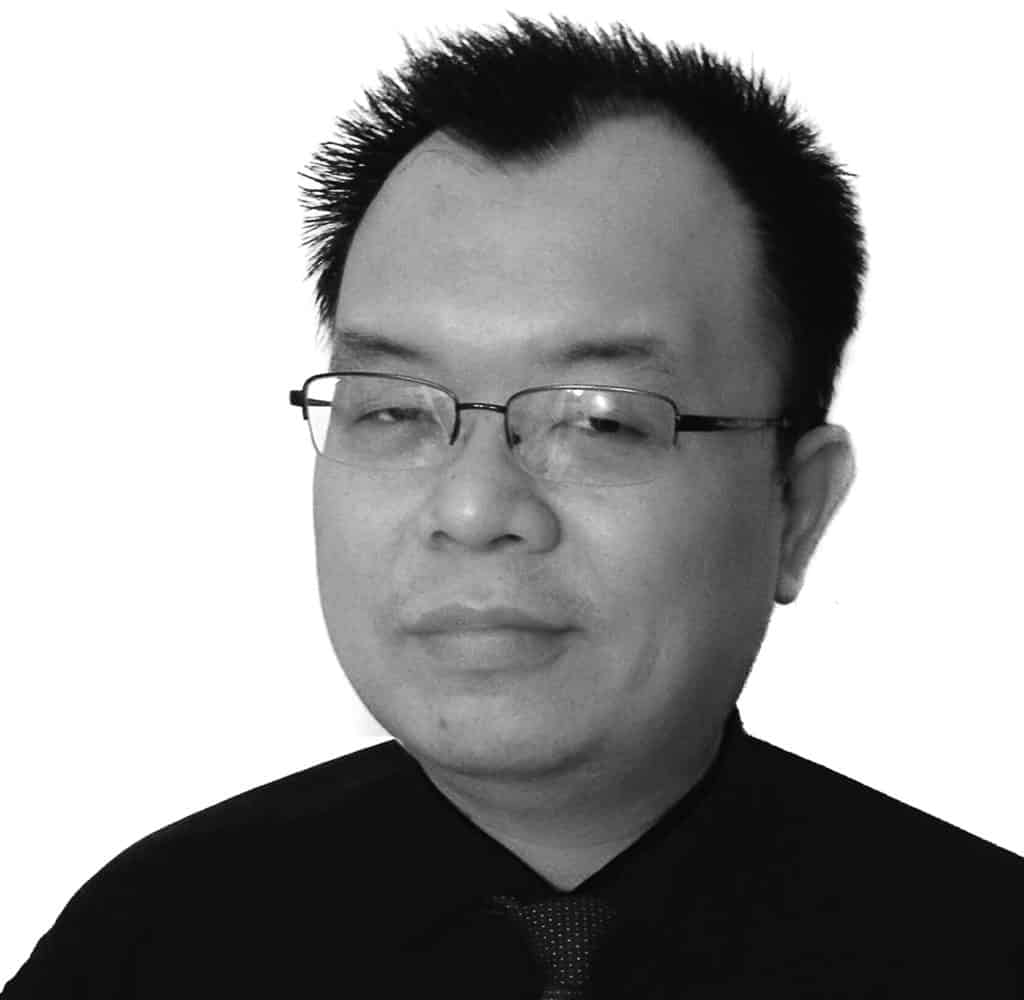 The Foundations department is headed by Director Leandro Ng, an illustrator and concept artist who has worked for such high-profile clients as Central Park Media, Gap, Hasbro, Levi's, Sony, SQP Publishing, Stargate Comics, Synergy, The World Bank, and Viz Media.
He is the co-author of "Creative Layout Perspective for Artists," published by Pearson Publishing. Ng has also produced a graphic novel series designed to entertain and educate teenagers in developing countries on global issues such as poverty, hunger, gender equality, universal education, diseases, and environmental sustainability. The series was translated and transmitted in various languages around the world, and is archived in 200 libraries globally.
Notable fine art faculty member Jerry Boxley is a professor in the illustration department who has worked as a professional illustrator for such clients as The New York Times, The Boston Globe, and CBS Records. A Rhodes Family Award recipient, he was also featured in the New York Society of Illustrators Portfolio Show.
Adam Caldwell, a visual artist focusing on various forms of drawing, collage, and multimedia work, teaches drawing classes. His notable clients include Microsoft, Chevron, and Coors. Caldwell's work has been featured in art publications such as Juxtapoz, Visionary Artists, Art Czar, and Art Slant, as well as solo shows around the country, represented internationally by several galleries.
David Choong Lee combines elements of graffiti, collage, graphic design, portraiture, and classical realism to create figurative and abstract works. Choong has completed work for such clients as Google, Facebook, and Grand Hyatt Union Square. He also published a graphic novel entitled "God Made Dirt and Dirt Don't Hurt: Vol 1" and is represented by various galleries, exhibiting his work around the world.
Why Foundations Courses Matter
"No one is teaching drawing anymore. Drawing is visual communication, and we require it here. In many ways, we're teaching a forgotten language, and there are very few institutions that require foundations as a guiding principle like we do," states Ng, director of the foundations department. "Drawing is this investigation; foundations courses introduce students to the basics of how it's done."
Academy of Art University's foundations department provides courses in art and design fundamentals to prepare students for their respective majors. But the skills learned in foundation classes continue to benefit artists and designers well beyond college.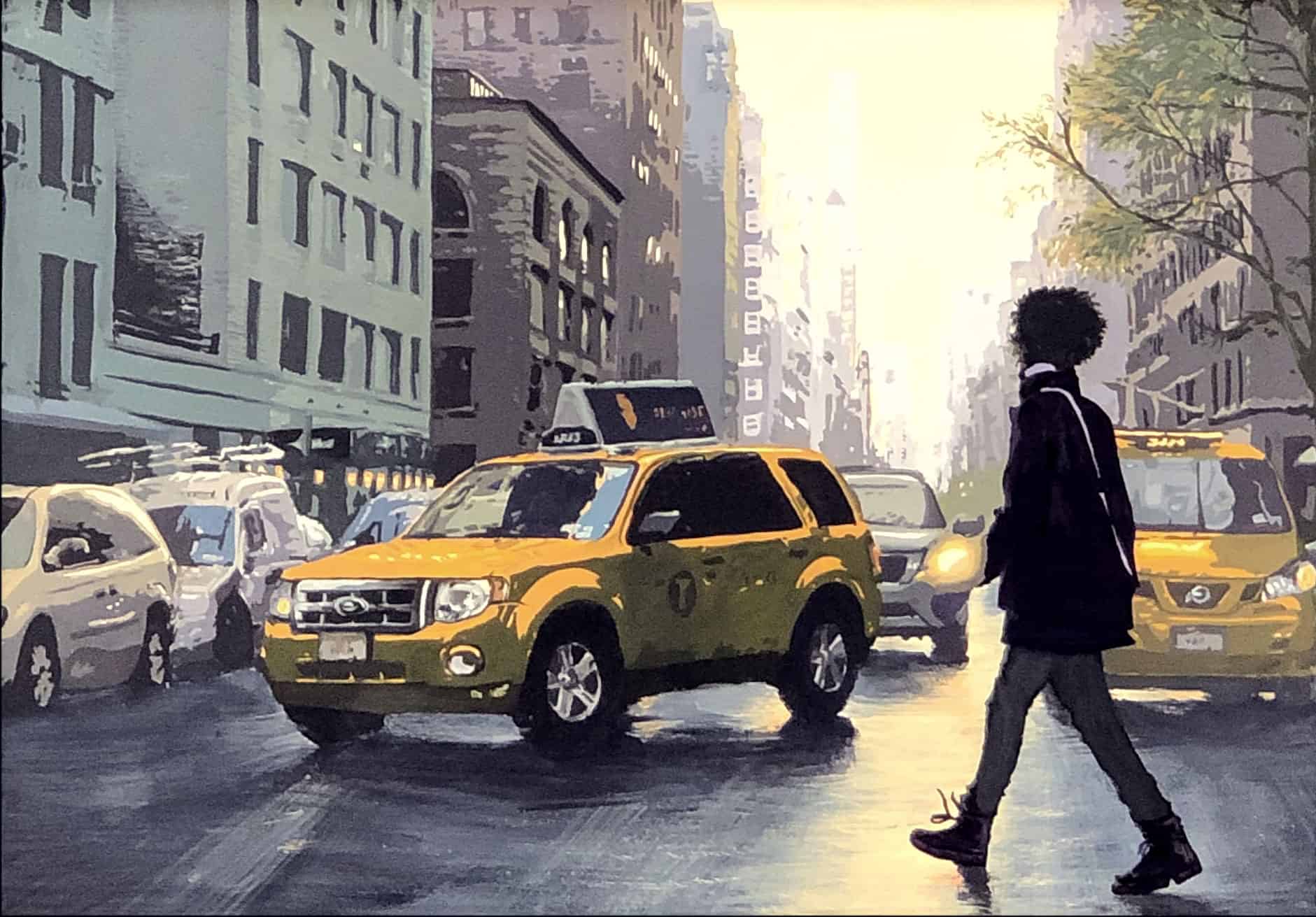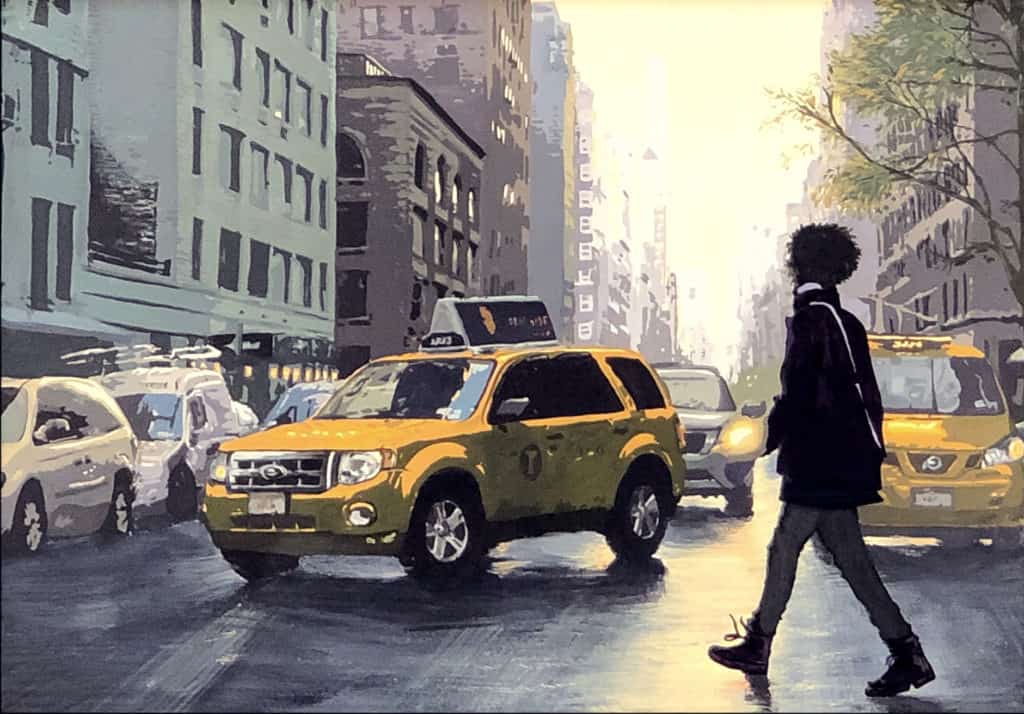 While gaining core skills in drawing, painting, and sculpting, students also study form, value structure, spatial depth, composition, color, and design theory; they develop technical skills required for the representation of creative ideas, as well as increased visual awareness. Because art and design careers are so competitive, this rigorous training gives Academy of Art University graduates a critical edge.
The foundations department provides training in skills that are essential to success in all art and design fields. All creative careers, even if the work is done exclusively on a computer, require a finely tuned eye, and a full appreciation and understanding of the mechanics of drawing and form-building to create truly realistic-looking imagery and effects.
"We train students to observe life carefully so they can replicate form, lighting, perspective, and color in compositions in a realistic and engaging manner," explains Ng. "Drawing is the best training for this."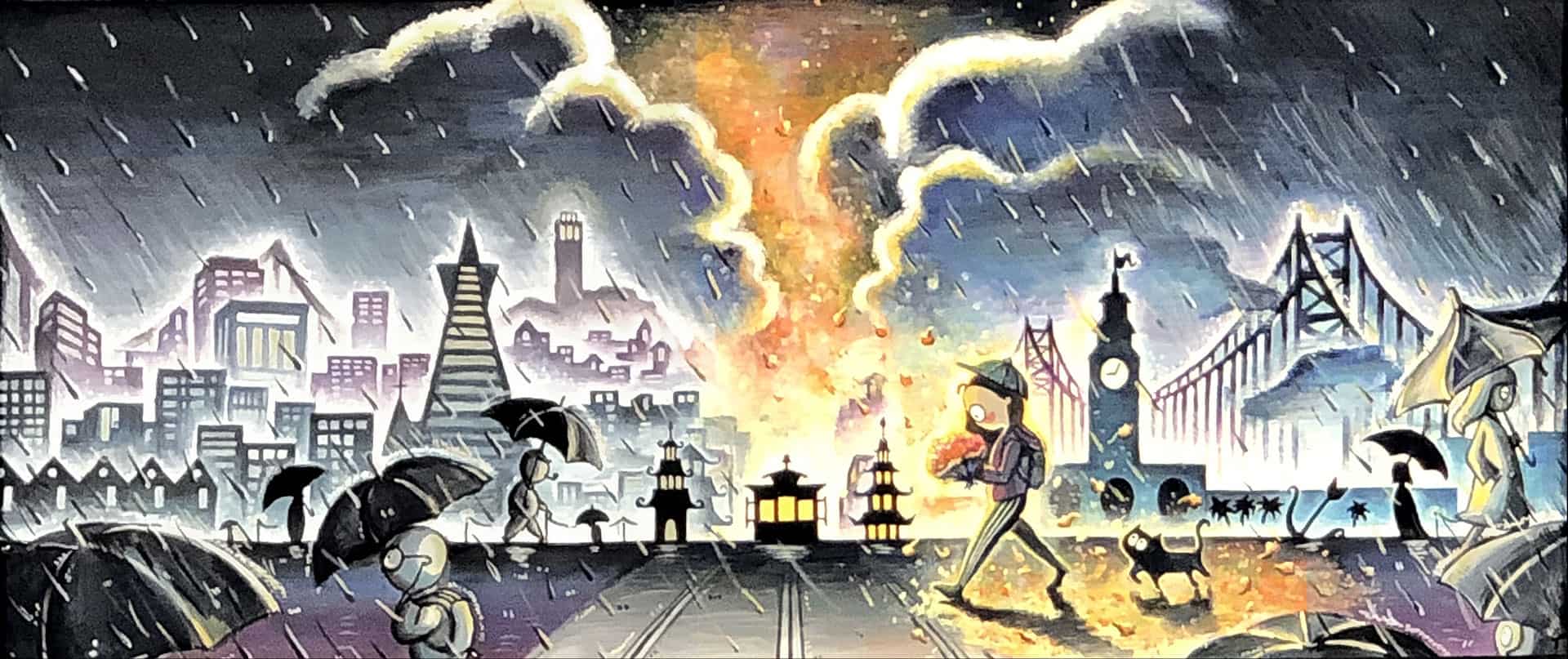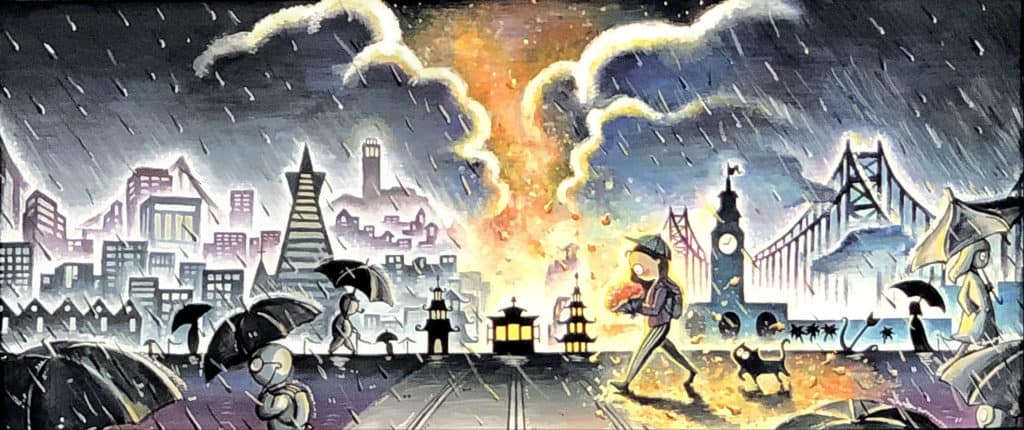 He notes that many students initially exhibit some resistance to taking foundations courses, such as figure drawing from life. They've gotten used to drawing only from their imagination, or they want to draw fictional characters exclusively, with no thought of mastering the art of drawing environments and objects as well. But real-life industry jobs require some ability in these finely honed skills, which is one reason for the Academy's firm resolute on completing foundations requirements.
Foundations classes are designed for beginning students and, although no prior skills are required, classes are rigorous and demanding. While students often believe that "talent" is the basis for success in creative industries, the students who do best in their chosen fields and go on to have successful careers are those who display a passion to improve, rather than innate talent. These students put in more effort, spend more time on projects, seek feedback from teachers, and continue reworking their pieces until they hit the highest mark.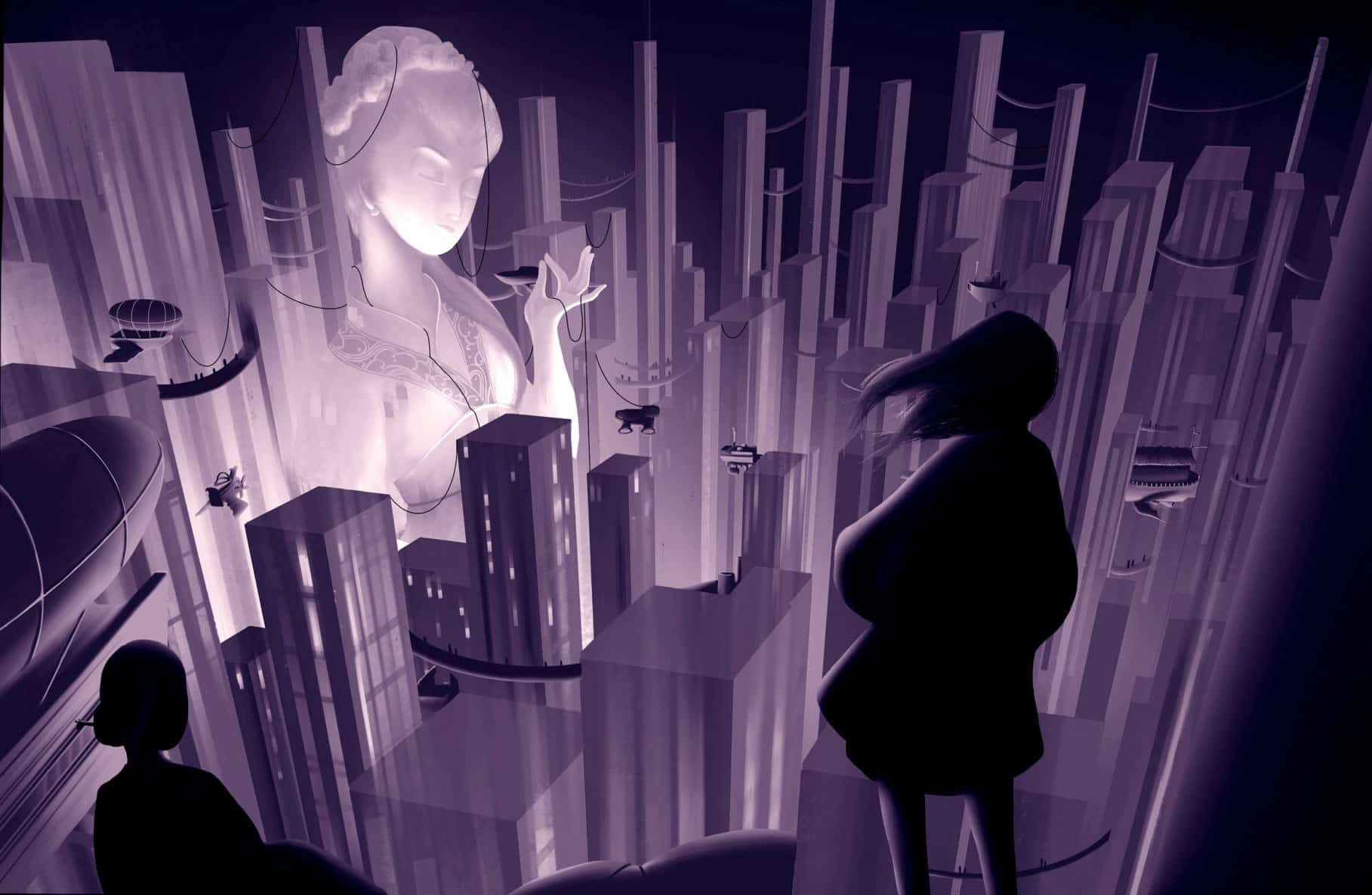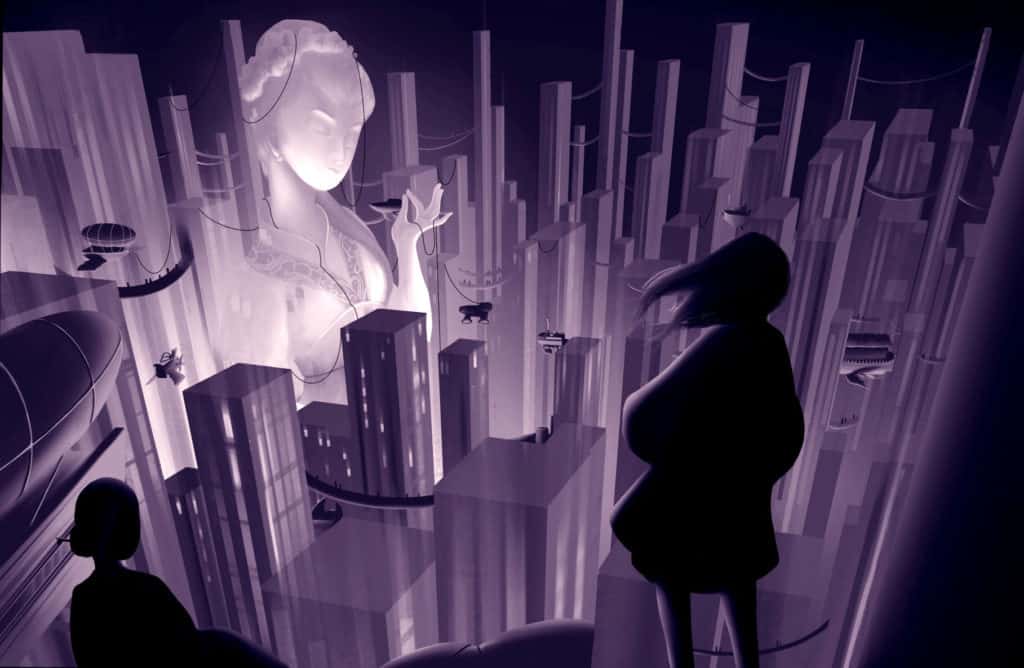 "It's not unusual for students to think that the foundations courses are not as important as the ones in their majors; they want to get through the foundations-level courses as quickly as possible without realizing that these courses provide what they need to do well," explains Ng. "Our very best students go on to get the kind of work they want in their respective industries and also come back to teach in the foundations department. They are the most passionate instructors because they've experienced firsthand the importance of our curriculum and its relevance."
Successful real-life animators, game designers, FX designers, and concept artists constantly draw from real-life observation to execute realistic-looking imagery that draws the viewer in. They record the visual world to create a sense of realism, even for films or gaming environments that may be highly stylized. It doesn't matter whether the aesthetic of the design is intended to be realistic or whether characters are meant to look human or not.
In the design of those characters and environments, strategic use of geometrical forms and ellipses may still be crucial tools to conveying object placement and spatial perspective in relation to the viewer's eye level, as well as to suggest changes in the movement and position of objects in space. These advanced skills make the difference between work that simply animates imagery and work that truly encompasses the most advanced level of realism and spatial perspective in terms of form, design, and movement.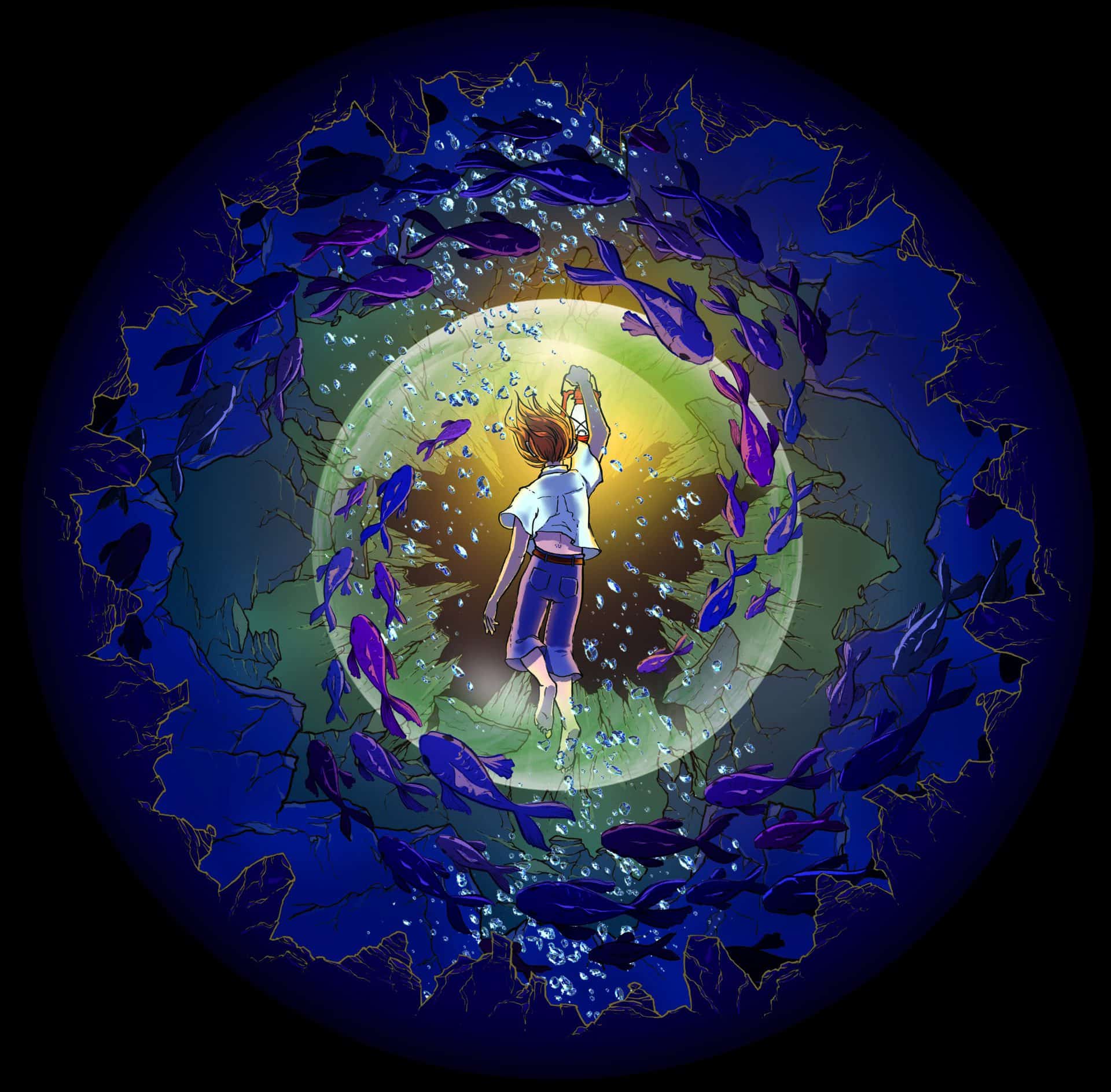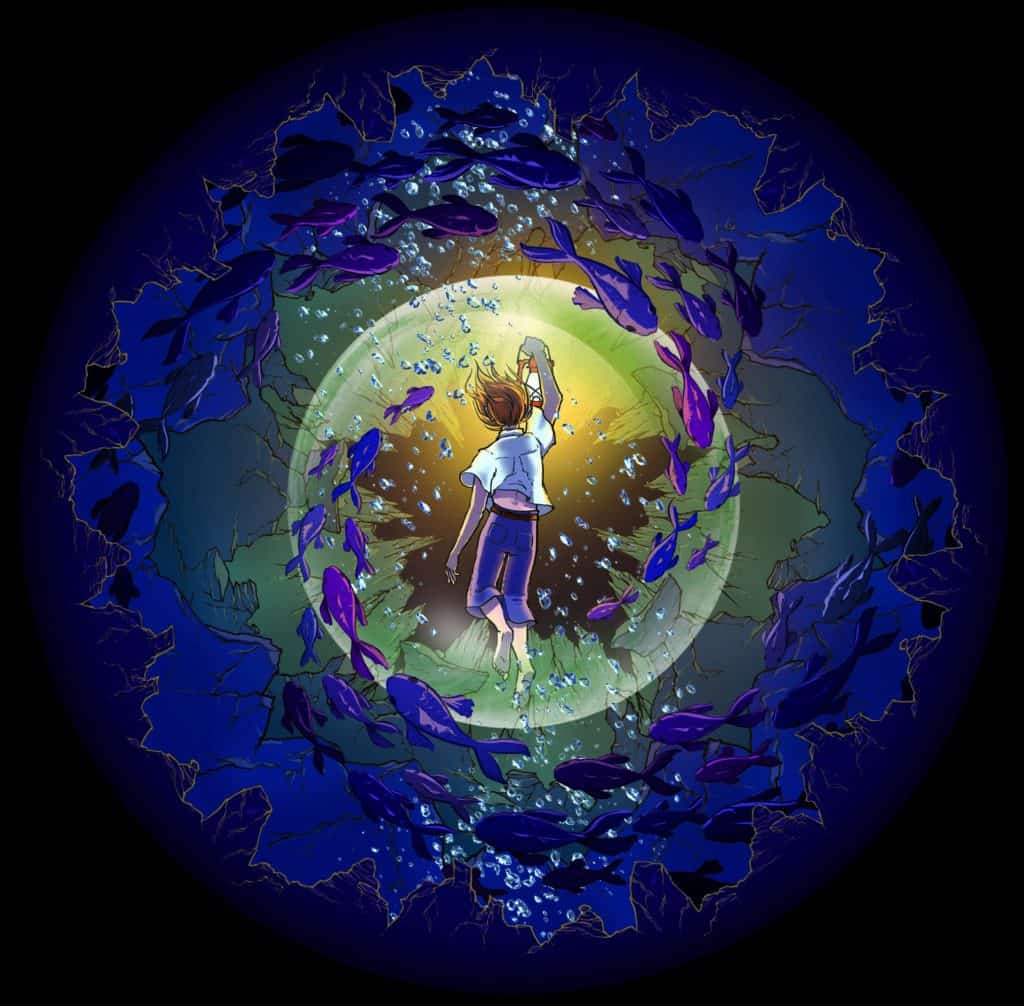 In gaming, the best-selling and most popular games are those with finely developed environments, particularly when those environments feel highly natural, spaces that may be intuitively familiar despite the game's otherworldly concepts.
This happens when game artists know how to successfully simulate forms and space in an authentic manner, producing immersive environments that audiences are compelled to enter because they trigger subconscious associations with real-life experiences and sensations. These types of intricacies are best learned through the discipline of observing and replicating the real world.
"We want our students to strive for excellence," stresses Ng. "Foundations skills are not separate from those in the majors; they are interwoven to provide a springboard to achieve student success."
Industry professionals that visit and review the work exhibited at Academy of Art University's freshmen Spring Show are often surprised and impressed by the high level of skill, dedication, and draftsmanship exhibited by the students at such an early stage of their education and careers.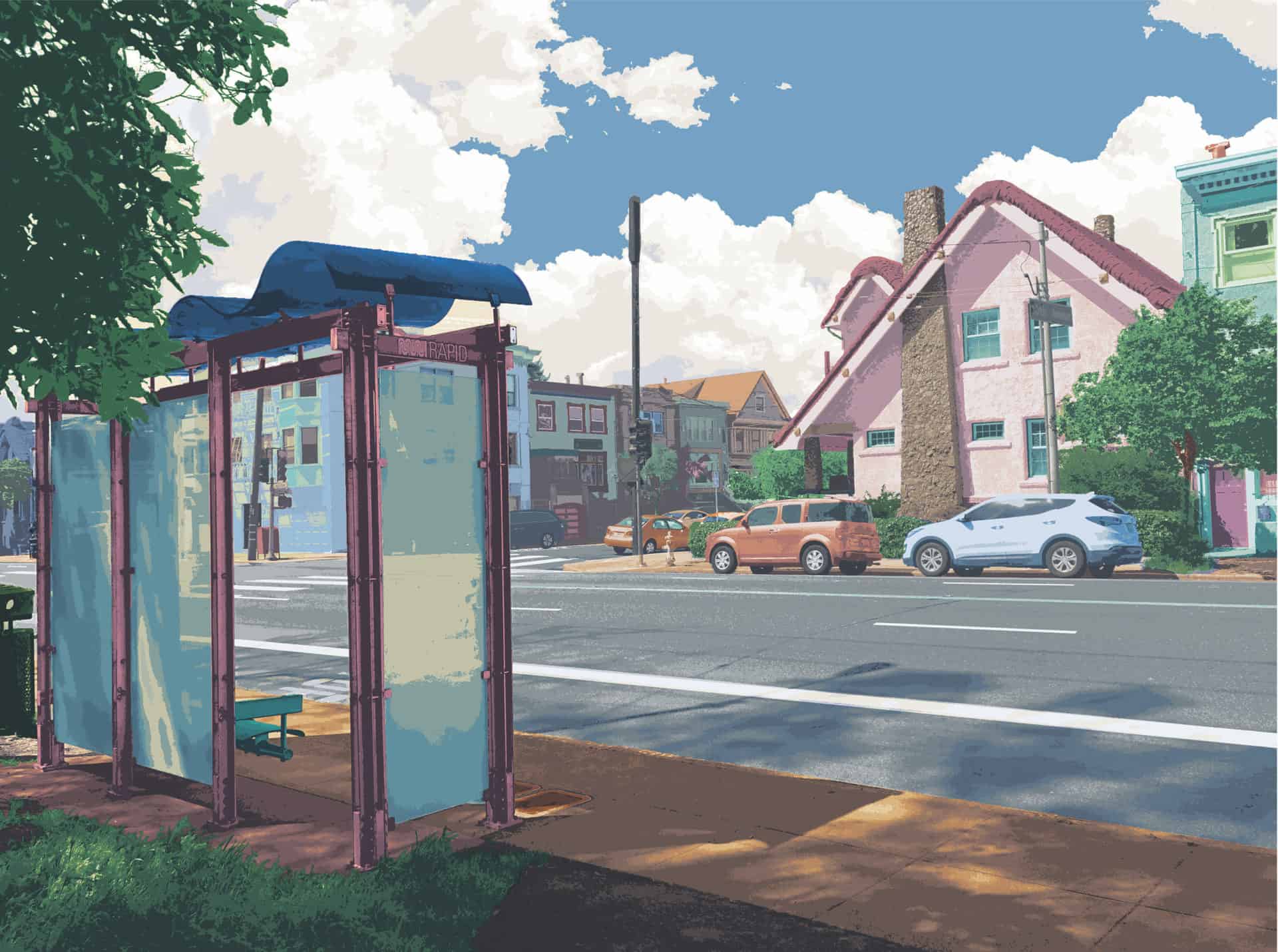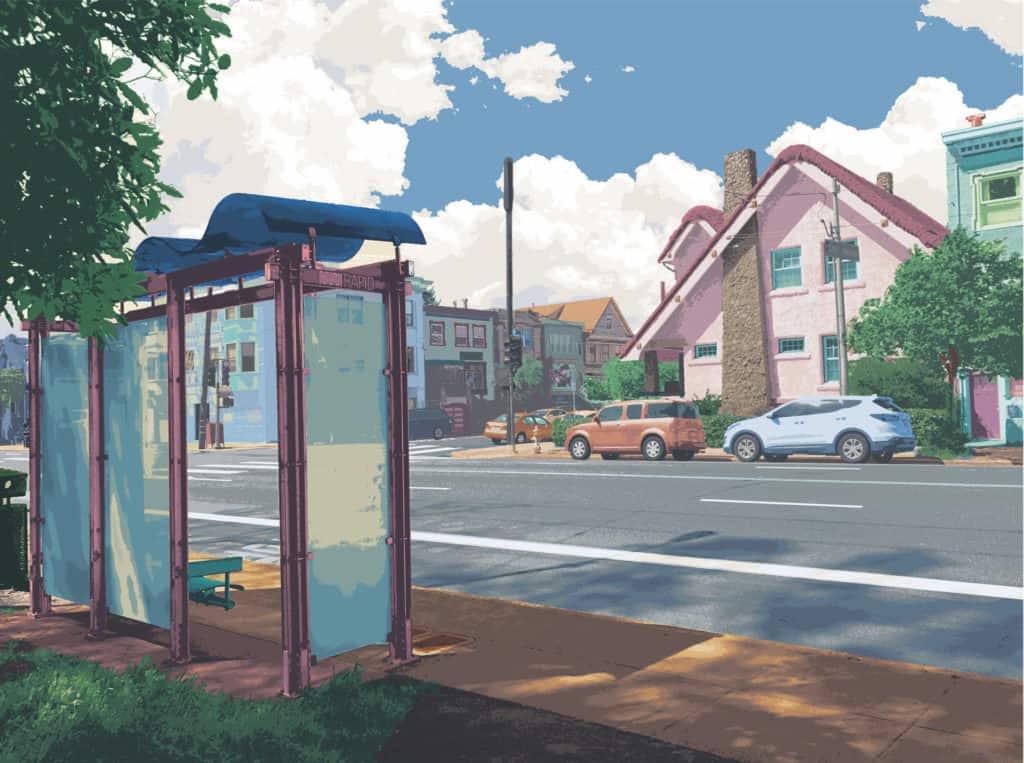 "The strength of the fine art department is that it educates its students based on the fundamentals of drawing, painting, color, and design, and we allow students to find their own voice as they progress through the program," says Nelson, director of the school of fine art. "You really need to learn the basics before you move on trying to discover your own style, your own voice. The basics revolve around drawing, value, color, concept, composition, and finally technique."
According to painting instructor Meyer, "when it comes to fine art, combining the ability to draw with the skills needed to create form in space is a combination where we can see some real genius happen."
A Word to Aspiring Applicants
Ng emphasizes that beginners must remember that learning to draw is a process that will take time to develop. "The key is to practice, and with time, one always experiences breakthroughs to new levels."
He also recommends taking notes during lectures, demonstrations, and critiques because it focuses one's attention on correct procedures and helps students remember essential details. "Don't be hesitant to ask for help," he advises. "Instructors are here because they enjoy working with beginners."
The foundations department stresses the importance of providing the right training to help students develop into working professionals, including honest feedback that lets them know exactly where they stand so that they know what to focus on to improve their skill sets.
"We teach all the fundamental skills from the ground up, and foster an encouraging and inclusive environment that is conductive to student success," says Ng. "Thus, we believe we can teach anyone to learn and master these skills. But in order to achieve it, commitment, discipline, practice time, and perseverance are of utmost importance."