Academy graduate Seema Mehta was recently honored by India's President Ram Nath Kovind with the nation's highest civilian award for women, the Nari Shakti Puraskar 2018. The award honors Mehta's work helping girls from underprivileged backgrounds to communicate and assert themselves through dance.
Mehta was one of 44 recipients awarded on March 8, International Women's Day. She was the first woman to receive the honor for contributions to a performing art, in her case a discipline called Kathak. One of the major forms of Indian classical dance, Kathak is a style in which dancers tell stories through hand movements, footwork and facial expressions. The name itself is derived from the word for "story."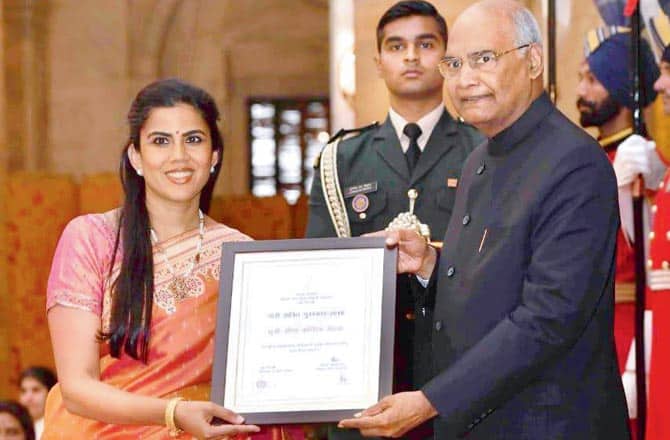 She earned her fine arts degree, a BFA, in 2001 from the Academy's School of Fine Art, while training under Kathak legend Pt Chitresh Das from 2000 till the latter's death in 2015. Mehta is also one of the few exponents of Kathak Yoga, where the performer sings, plays the harmonium, and performs complex footwork.
She says she's still adjusting to being selected out of around 1000 nominations received by the Ministry of Women & Child Development.
"What makes this much more amazing is that I was being conferred this honor with scientists A Seema and Ipsita Biswas, acid attack survivor Pragya Prasun, radio music composer Madhuri Barthwal, activist Manju Manikuttan, spiritual leader Sister Shivani, commando trainer Seema Rao and the only woman marine pilot in India, Reshma Nilofer Naha," Mehta notes.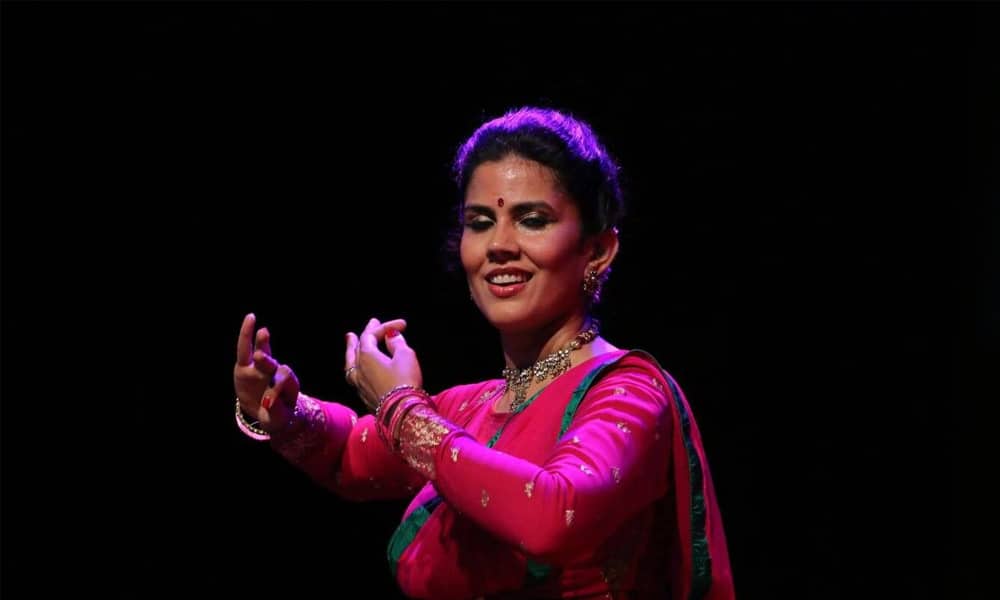 Literally translated, "Nari Shakti Puraskar" means "Woman Power Award." Women & Child Development Minister Maneka Gandhi said at the March 8 ceremony, "The awardees reflect a shift in the status of women, from women development to women-led development…. No field has been left untouched where women have not left their indelible mark, making women the leading force of our development trajectory."
Some of the girls taught by Mehta are victims of abuse. Mehta dedicated her award to them as well as to her parents and spiritual guide. She says the award has encouraged her to work towards her goals with renewed zeal, adding, "It is a way to get women's agendas heard by decision makers. It also brings light to my vision of mandatorily implementing classical dance and music in school curricula."
Featured Image: courtesy seemamehta.com