The professional career of Jan Philip Cramer is the stuff of legends.
Since earning his BFA from the School of Animation & Visual Effects at Academy of Art University in 2004, Cramer has contributed to an impressive list of credits which include some of the highest-profile—and highest-grossing—feature films ever made. And more importantly, beyond the fame and fortune, he's also created some of the most recognizable animation sequences in recent film history.
And he's just getting started.
Climbing the Ladder of Success
Fresh from graduating cum laude from Academy of Art University, Cramer started out as a character animator at Sony Pictures Imageworks where he contributed to Spider-Man 3 and Ghost Rider.
Two years later, he went to work at Weta Digital as a lead animator for films like James Cameron's Avatar, which is still the highest grossing movie of all time. And in 2010, he joined Digital Domain as Animation Director on several of the decade's most-anticipated hits, including X-Men: Days of Future Past, Deadpool, Independence Day: Resurgence, and the critically acclaimed Spider-Man: Homecoming.
When we spoke with him, he was just wrapping up a little film that may sound familiar. "Right now, I'm working on Avengers: Infinity War," says Cramer.
I can't believe this is happening. I cannot believe they trust me to come up with ideas for something that so many people care for. These are moments you dream of.
Hard Work
If you think luck, connections, or favoritism had anything to do with his success in the animation industry, Cramer will be quick to set you straight.
"Just do the work, and greatness will come. No matter who you are, you have to put in the time. Find what excites you, and champion things."
In fact, Cramer attributes his artistic growth to a combination of creativity, eagerness to learn, and unyielding determination.
"Animation is all about hard work. I became who I am today by having the chance to be one of the worst animators among the very best. I didn't have any false ambitions," he says. "The only way I could compete was putting in double the hours. I worked day and night."
Cramer's journey to success as an animator has been an ongoing process of discovery, and each experience along the way has served as a springboard to the next.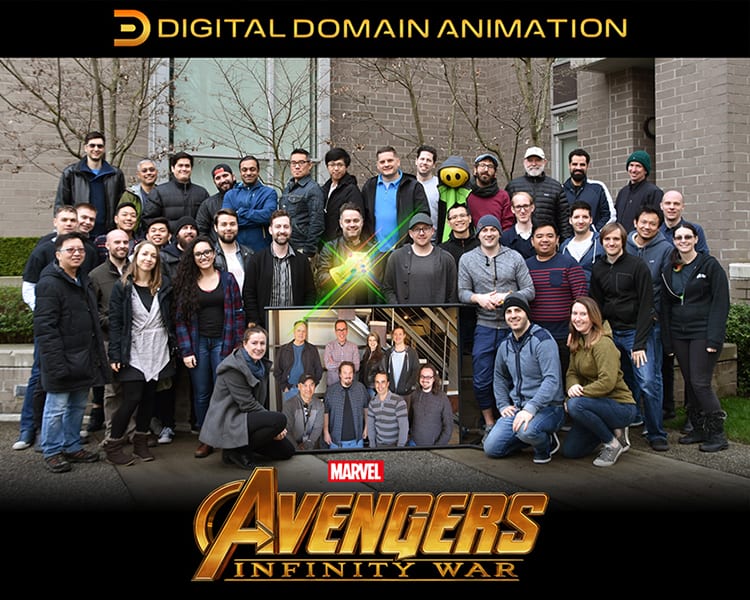 How It All Began
It all started with the dinosaurs. As a young boy, Cramer was enamored with the groundbreaking visual effects in the original Jurassic Park (1993). "When I was around nine or ten, I decided that there were only two options for my life—I'd either create my own dinosaurs in movies, or become a paleontologist," Cramer recalls. "I didn't want to take part in [outdoors] activities. I wanted to think and dream about things. I've always envisioned working somewhere I could create worlds and allow my fantasies to come to life."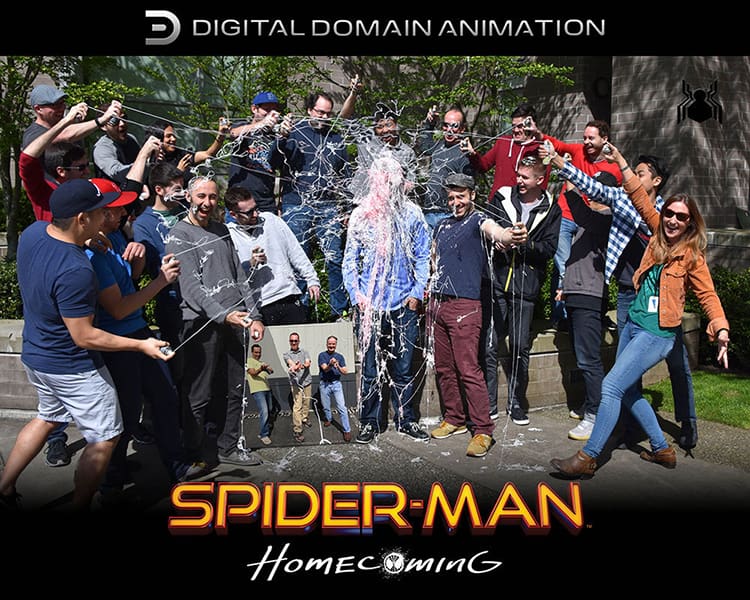 Passion and Skill: A Powerful Equation
In 2000, the School of Animation and Visual Effects at Academy of Art University caught Cramer's interest. "Back then, there weren't many schools that offered visual effects. The Academy put a lot of effort into showcasing the program, and it looked like they were passionate about it," Cramer explains. "They have the knowledge, connections, and successful industry professionals teaching classes."
So he packed his bags and relocated to San Francisco, home to Academy of Art's sprawling urban campus. A native of Dusseldorf, Germany, Cramer struggled with homesickness, culture shock, and the language barrier: "I learned one thing about myself—that is, my sense of humor wasn't perfectly transfer into English," says Cramer. "But I think the Academy provides enough resources to make international students like me feel integrated." He adds, "Once I started the program, I didn't want to stop."
Cramer says he was fortunate to have mentors from Academy of Art University to help him shape his animation career path. As successful professionals working at top-tier animation and visual effects studios, his instructors offered invaluable advice, guidance, and insight into the industry. "It was ultimately my Advanced Animation I teacher Victor Huang. I was one of his standout students and later joined and worked alongside him at Weta Digital," says Cramer. "It was very exciting for me. That class changed my perspective on things. I learned in a big way how to animate. That was truly a defining moment."
In 2004, Cramer graduated with a Bachelor of Fine Art and a stellar portfolio that helped him land that first position as character animator at Sony Imageworks. "The only work I had was my portfolio from the Academy. That was the only reason I got a job. I am super thankful for that," he says.
Looking back on the Academy, Cramer adds, "I'm very happy I studied there because it gave me a well-rounded perspective on art, not just visual effects. The experience grew me as an artist."
Cramer's best advice for aspiring artists?
Don't complain. You have to have the right mindset and be dedicated to being the best if you want to become the best. There are going to be times where you create animation that isn't very good. You're going to hit roadblocks, but you shouldn't quit.
Do it for the love. Cramer admits that every artist has moments when they doubt themselves. He's experienced the rollercoaster of extreme highs and lows himself. But never for a moment has he doubted his love for the magic of animation.
You have to work. "It's dedication. Don't believe just because you like video games that you're going to be great at making them."
Dream on! Be brave and dream bigger. As Walt Disney once said, "The era we are living in today is a dream coming true. If you can dream it, you can do it."
Turn setbacks into opportunities. You have to push through roadblocks, because practice and failure are key to getting ahead in the industry. Ultimately, the struggles are worth it for the kudos of seeing your work on the big screen.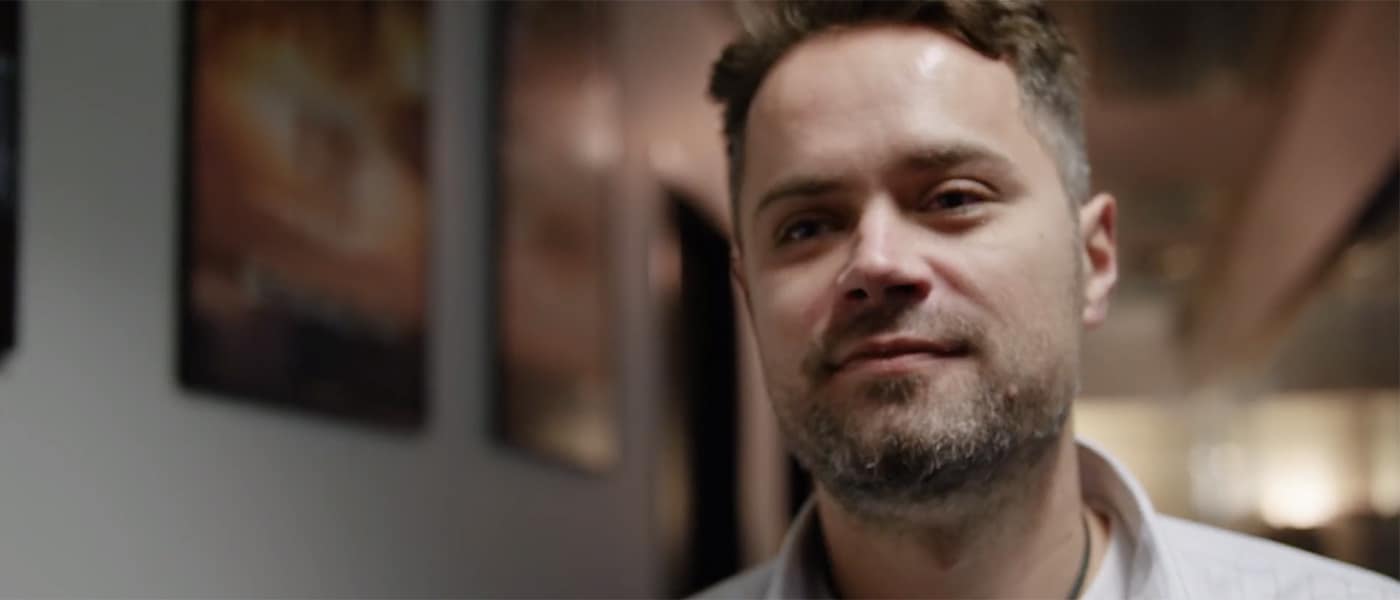 Onward and Upward
For Jan Philip Cramer, a career in animation was not only the perfect calling, but also the fulfillment of a childhood dream—to bring new worlds to life on the silver screen. With hard work too comes recognition: in 2011, he received Academy of Art University's Emerging Artist Alumni Award, and in 2017, he became a member of the prestigious Academy of Motion Picture Arts and Sciences.
"It's something beyond comprehension," Cramer says. "Since I was a little kid, I wanted to be part of [the Academy of Motion Picture Arts and Sciences]. This is part of my legacy, and it's very important. When you reach a position like mine, a lot rides on your legacy."
Above all, despite the fame, accolades, and extensive filmography, Cramer retains his passion and excitement for the art form. It's not just about sitting in a dark cube making something. "I love what I do," he says.
Fortunately for us, Cramer's career is only getting started, so we'll get to see more and more of what he loves to do. Along with millions of excited fans, we look forward to his future projects, Ant-Man and the Wasp and Captain Marvel.