RAGNHILD. It's a Swedish name that 2015 School of Fashion alum Jenny Johansson says suggests "Amazon," the legendary race of female warriors, and it fittingly serves as the name of her clothing brand.
Johansson followed a path as unique as her products in guiding an idea for a clothing line to what is now a thriving international business. RAGNHILD combines a Scandinavian design aesthetic and a focus on sustainability with the stated goal of creating "clothes that make a difference from the first step of the chain to the last, from when the fabric is selected until it is hanging in our customers' closets."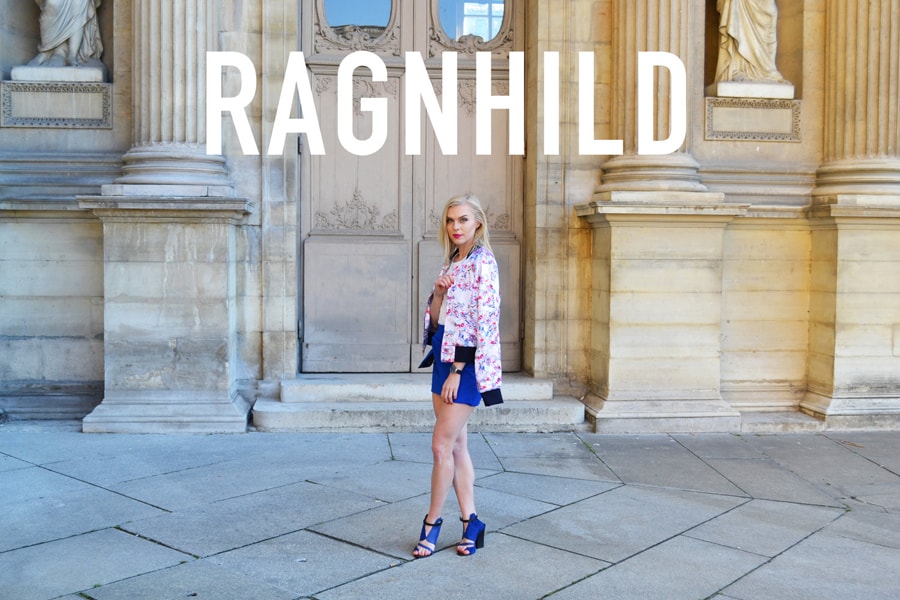 Sold internationally in select stores and online, RAGNHILD offers jackets, shirts, tote bags and dresses based around the brand's foundation of female empowerment. According to the company's website, the products are "designed to encourage women to be fearless and embrace their individuality. RAGNHILD is built on of the passion for quality craftsmanship, uniqueness, expression…most importantly, for women who want to stand out and make a memorable statement."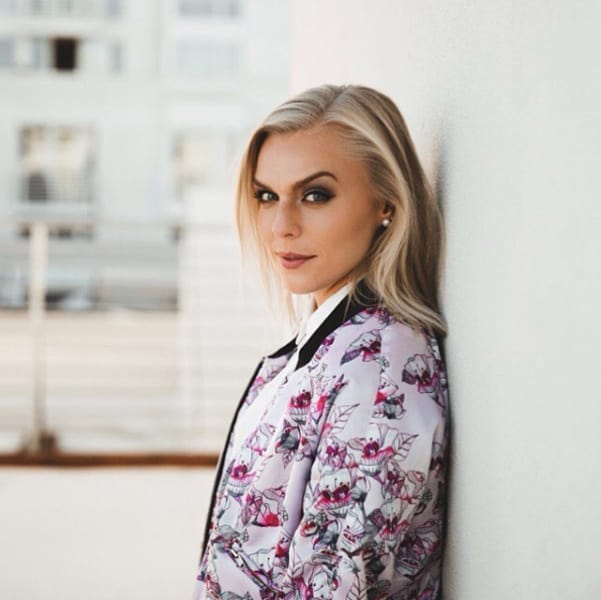 When asked about the origin of RAGNHILD, Johansson recalls an Academy a School of Fashion Construction/Draping/Flat Pattern class project in the fall of 2013.
"At school, we had to make a bomber jacket," she says. "We did the patterns and then sewed it. It was a really fun project that I enjoyed because I have always loved bomber jackets but never had one. Then we got to choose our own project, and I chose to make the bomber again, but with slight changes to make it fit better. I picked a cool fabric and, at this point, a lot of my friends said they loved the jacket—and so did I. It sparked something in me, but I didn't do anything about it until school finished for the semester, and I went back to Sweden for the holiday break."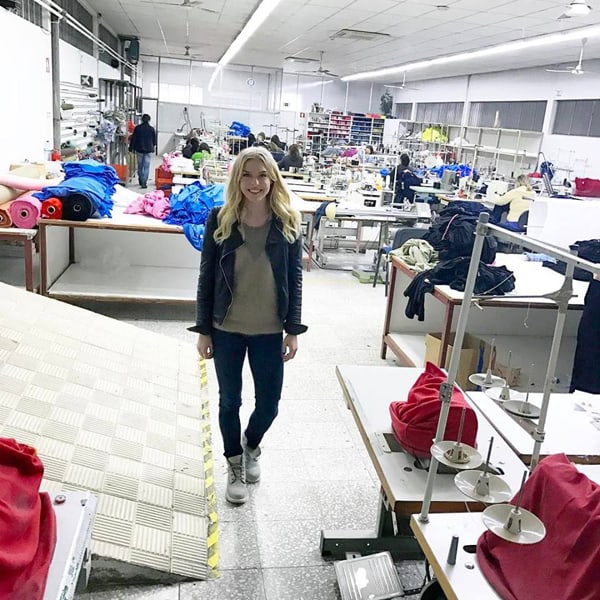 The experience led to the birth of RAGNHILD, as Johansson set out to make more one-of-a-kind bomber jackets. Upon returning to San Francisco, she ordered fabrics and brought her patterns and samples to different sewing factories, asking if they could make the jackets.
"It was just a fun side project," says Johansson. "I didn't know it would take me to where I am now: basically working it full time to really get out on the market for the world to see."
After producing 12 jackets, Johansson put her concept on hold for nearly two years while she completed her degree—and simultaneously helped the Urban Knights tennis team make history in 2015. As a senior, Johansson contributed to 20 victories across singles and doubles, with one of those coming during a 5–3 upset of Hawaii in the semifinals of the Pacific West Conference Championship Tournament, which in turn led ART U to its first-ever opportunity to host NCAA West Regionals. Johansson would later be announced as one of Academy of Art University's nominees for NCAA Woman of the Year.
"Managing to juggle a lot of things at a time is one of the things you need to learn quickly being a student-athlete," says Johansson. "That skill is definitely coming to use now—being able to plan, schedule, and use my time efficiently to make sure I get everything done.
"I also learned that perseverance is the only way to be successful. You have to do things over and over and try and fail and try a little more to actually get the best result. My teachers and coaches throughout my time at Academy of Art really helped me understand the importance of always giving it 100 percent. I am thankful for the way they pushed me and always made me try to improve even when I thought I had 'done enough.' There is never an 'enough."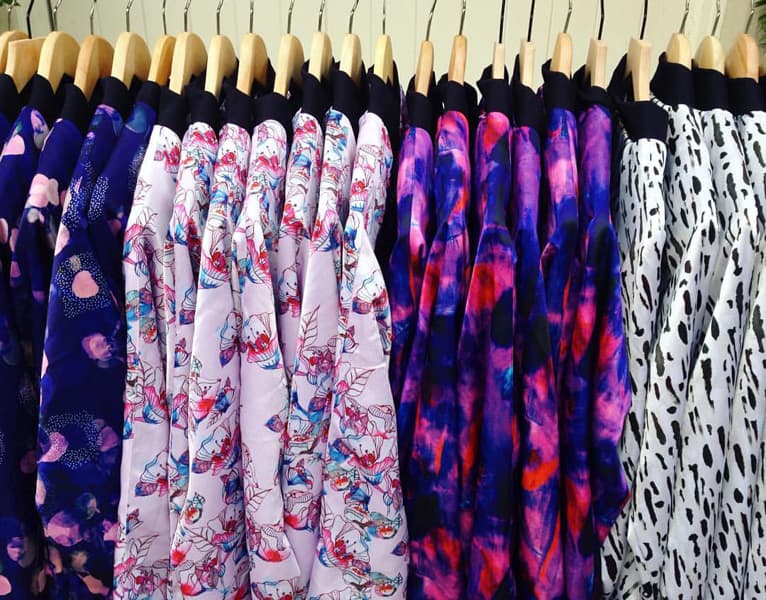 Following graduation from fashion school and a three-month rest period, Johansson resumed her work with RAGNHILD, making more unique prints and having new patterns made—all professionally.
"I never find prints that I love when I am out shopping," she says, "so I want to create prints I love that you can't find everywhere. It did take a while and the process of test printing, test washing, etc., is long, but the end result is absolutely worth it!"
As the RAGNHILD began to take off, Johansson was learning the value of testing different companies and ensuring quality communication about the brand's philosophy. Never settling for subpar efforts, she says RAGNHILD continues to be driven by its tagline: "Chose to be remarkable; let others be mediocre."
"For us, quality is extremely important," says Johansson. "I repeat this all the time to everyone I speak with. If it's about zippers, fabric, sewing, etc., I want everyone to understand that we accept nothing less than that. If it doesn't live up to the standard we have set on quality and feel, I ask for options. It is a long process to find the right materials and right quality, but it is worth it."
Beyond the physical labor involved in creating its products, RAGNHILD has relied upon the efforts of several individuals besides its creator. One of them is Johansson's friend and three-year teammate on the Academy tennis courts: Nina Gaidosikova. Handling graphic design responsibilities, Gajdosikova has worked closely with Johansson to a core philosophy, "Get your RAGNHILD on" into everything the brand releases into the world.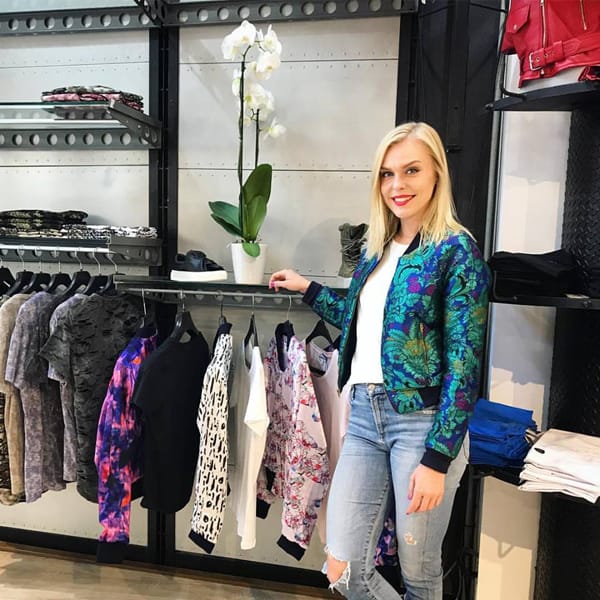 Having already been featured in a variety of publications such as BobCut and newspapers in Sweden, RAGNHILD currently has its products available at Shop657 in San Francisco, Monark in Paris, and online.
"My advice is to launch a clothing line only if you are really passionate about it," says Johansson. "Absolutely try it if you want, but it takes so much time, dedication and persistence that even for me, I sometimes wonder what I got myself into. It's important to love what you do. I always think it's important to try everything, but like I said, being passionate makes everything easier. There are so many bumps in the road that unless you love what you do, it will be very discouraging."
What does the future hold for RAGNHILD now, halfway through its third year? Expanding its personalized approach via a new "CustomMade" campaign, Johansson sees the brand, much like the Amazons, bravely moving forward no matter what challenges may come.
"The one thing that makes me keep going is my love for creating; it always wins over the uphill battles," she says. "Never let anyone tell you it can't be done. Always listen to your heart. It is always right."