In his explosive, emotive art portfolio Inafa'maolek—"to make good" in the Chamorro language—Jerrold Castro explores his identity as a native of Guam. The 2018 MFA graduate of the Academy's School of Fine Art likens his personal struggles to those of the Chamorro people, "born and raised on an island, far from the governing powers, misunderstood by the rest of America, but instilled with values that exemplify my culture."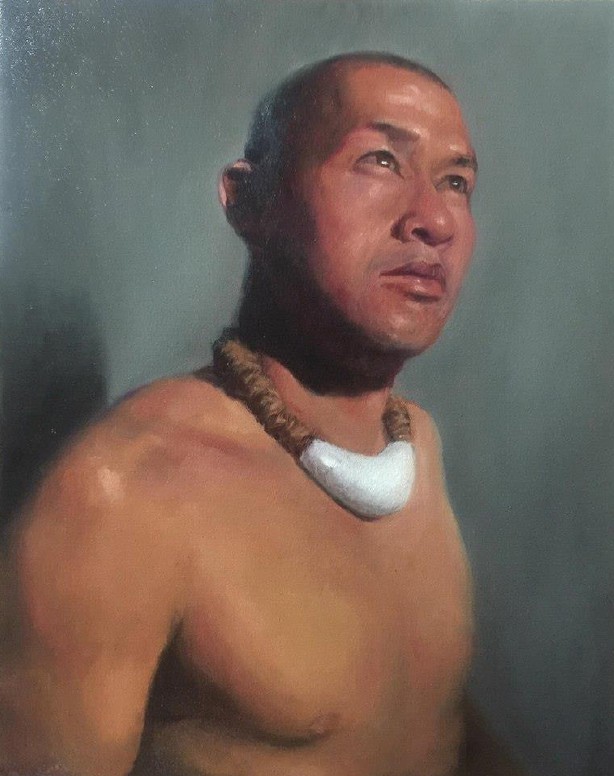 Born into a family of artists, Castro says it was natural for him to develop a passion for visual art and obtain a fine arts degree. "I am influenced by my uncles and aunts to who have distinguished careers in art education, fine arts and graphic design," he notes.
After attaining his undergraduate degree, Castro received a commission in the U.S. Army and served in the continental U.S. and overseas, including multiple deployments in Iraq. His military experience exposed him to different cultures and, he says, "created an awareness of the uniqueness of my island culture."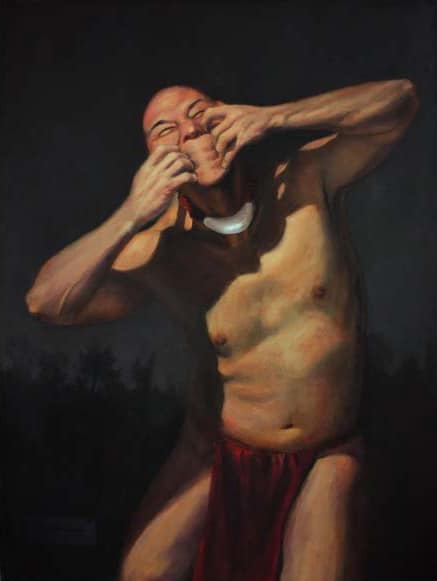 The Persistence of Colonialism
"Furthermore, I developed a level of understanding about the colonial influences in my native culture," he continues. "This knowledge piqued a new window of exploration."
Coupled with what he credits as "a solid foundation" from his graduate studies at the Academy, he now seeks to create art that portrays the impact of centuries of colonial influence on Chamorro culture.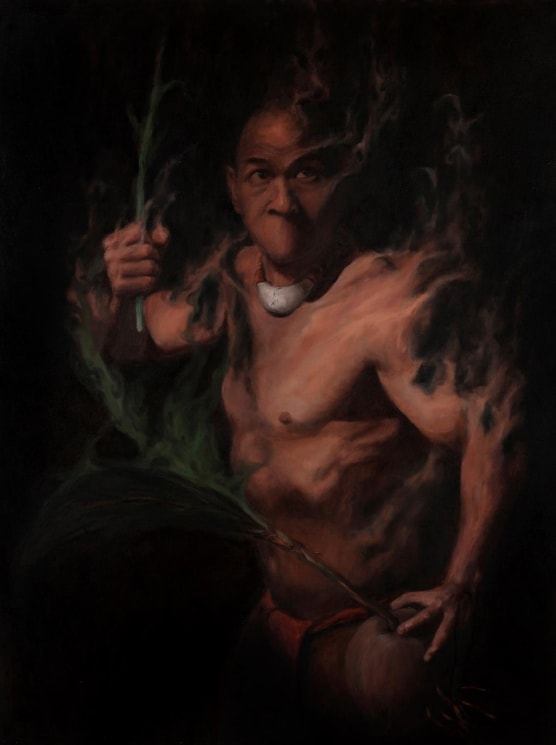 "Ultimately, I want to bring awareness that colonialism still exists in this modern day, and that its effects have an enormous impact on small, unique cultures throughout the world."
Guam's Political Status
In his MFA thesis project Inafa'maolek, and the ongoing solo exhibition based upon it, Castro depicts what he describes as the political status of Guam, emphasizing the island's current situation "perpetuates the negative colonial influences inflicted on the Chamorro culture."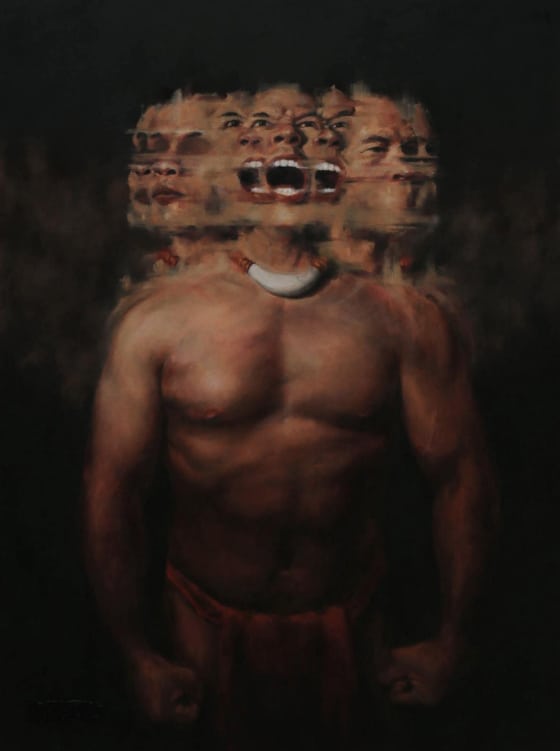 This body of work was created in a traditional manner using oils on canvas, he observes. "I use a subdued palette…to engage the viewer and facilitate an emotional response that sympathizes with the subject matter."
The symbolism woven into the compositions illustrates ideologies that have become woven into Chamorro culture.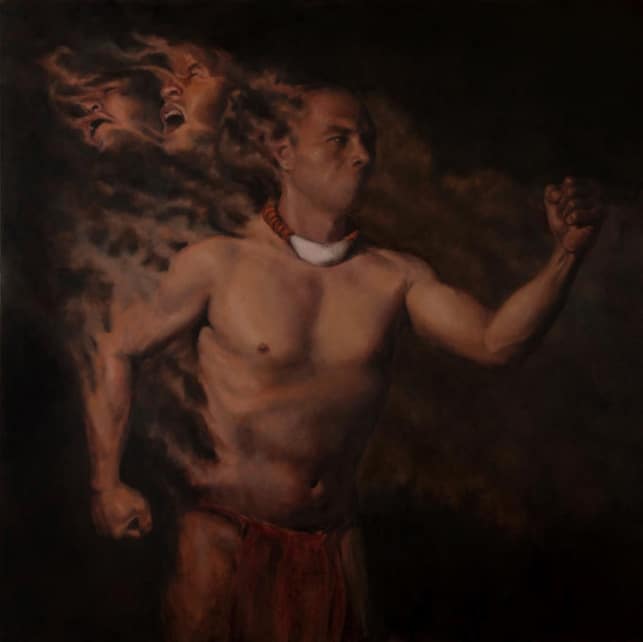 In his thesis, he writes, "Despite centuries of cultural influences, the Chamorro people continue to thrive by assimilating colonial ideals into their culture, while preserving many of their native practices and beliefs. This can be seen in…religion, language and food," even while, as he notes, the Chamorro retain many of the values and beliefs that define their culture.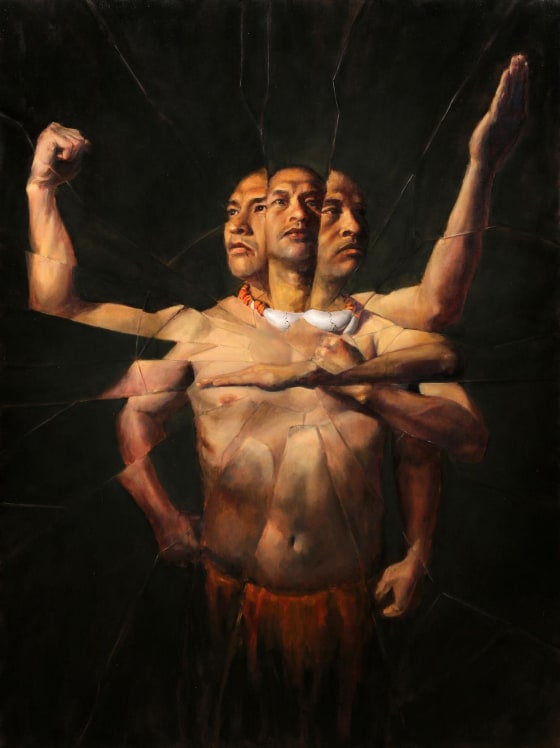 "Using myself as the primary model for this body of work affirms my journey to understand my culture," he says, "ultimately making this entire project a self-portrait of my cultural identity."
Learn more about Jerrold Castro at his website.