School of Motion Pictures & Television alum John K. Moeslein once thought a career in the arts was a long shot, he says, "something far away…that people in California do." Now the 2013 BFA graduate has landed his biggest movie role so far in the critically acclaimed film Blindspotting.
The 37-year-old Pittsburgh native recalls the limbo he felt in his early 20s—like that moment, two and a half years into his studies at Ohio State University, taking a basic undergraduate core curriculum, when he says he didn't know what he was doing. "Why am I taking this math class if I'm not going into accounting?" he asked himself. He already knew he wasn't going back home to Pittsburgh to take over the family business remodeling homes. Caught up in the spirit to serve the country following the 9/11 attacks on the World Trade Center, Moeslein decided at age 22 to enlist in the U.S. Marine Corps.
A former varsity baseball player and four-year wrestling letterman in high school, Moeslein wasn't concerned about the physical challenge. Looking back, he says the experience of having drill sergeants scream in his face during basic training, to prepare him for the stress of combat, also prepared him for a future when he'd need to "remain present" as an actor.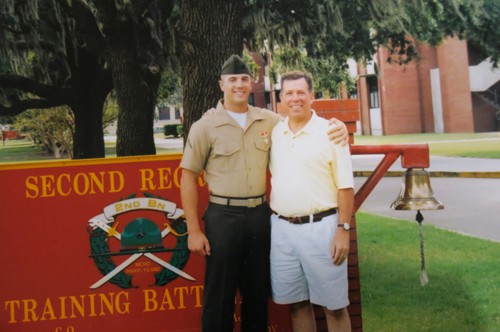 Moeslein did two tours in Iraq. Upon his return, the experience spurred him into action. He jumped into his SUV with his rescue dog Sadie and drove across the country for four months, camping where he could (or sleeping in the back of his SUV if the weather was bad or if he'd arrived at a campsite too late), writing and trying to clear his head about what he wanted to do next.
Knowing he wanted a life in the entertainment industry, but not ready for the overwhelming sprawl of Los Angeles, Moeslein landed in San Francisco and searched "San Francisco film schools," which is how he found Academy of Art University.
Through the GI Bill, he enrolled in the School of Motion Pictures & Television. While a student in the screenwriting program, he was also working professionally as an actor. After a few meetings with Diane Baker, executive director of the School of Acting, Moeslein was able to substitute some of his film production coursework with acting classes.
Once he'd received his degree, Moeslein finally made that move to Los Angeles, only to return to San Francisco to audition for—and land—his biggest role to date as Sid in Blindspotting. "I drove up a number of times for auditions and callbacks," he says.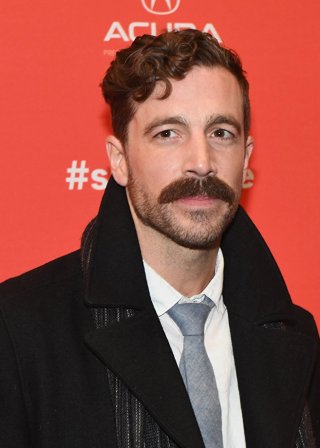 He credits the directors at the School of Acting for nurturing the idea of working in film. Specifically, he mentioned encouragement he received from former Associate Director Damon K. Sperber. "He was a mentor without realizing it," Moeslein says. "I'd have coffee with him occasionally, and he gave me a lot of good advice. I felt confident just talking to him. He never gave off that pessimistic it's-a-tough-industry vibe. His message was 'go do it.' And that helped me feel there are people out there who succeed at this. Why not me?"
Article by Erasmo Guerra, reporter for Academy Art U News
The appearance of Military Service marks and military persons in uniform does not imply endorsement of Academy of Art University by a Military Service or the Department of Defense.