While earning their landscape architecture degrees at Academy of Art University, Eric Arneson (BFA 2016) and Nahal Sohbati (MFA 2017) turned to social media to share their work. Their goal at that time was to simply share the process that went on behind their projects.
In January 2019, they found themselves earning recognition from no less than the American Society of Landscape Architects (ASLA). Both Arneson and Sohbhati were named in the Top 10 Social Media Accounts of Individual Landscape Architects, as part of the 2nd Annual Land8 Social Media Awards in 2019. Land8 is an online network for professional landscape architects.
Using Social Media as Intended
It all started with their school projects during their time at the Academy. "We really enjoyed how people shared on social media what they were doing on a daily basis and so we started doing the same thing, sharing snapshots of our daily routine on Instagram," explained Sohbati.
They didn't think much about the impact of their social media presence then, but right out of the gate, they did already recognize its value in terms of expanding their own network.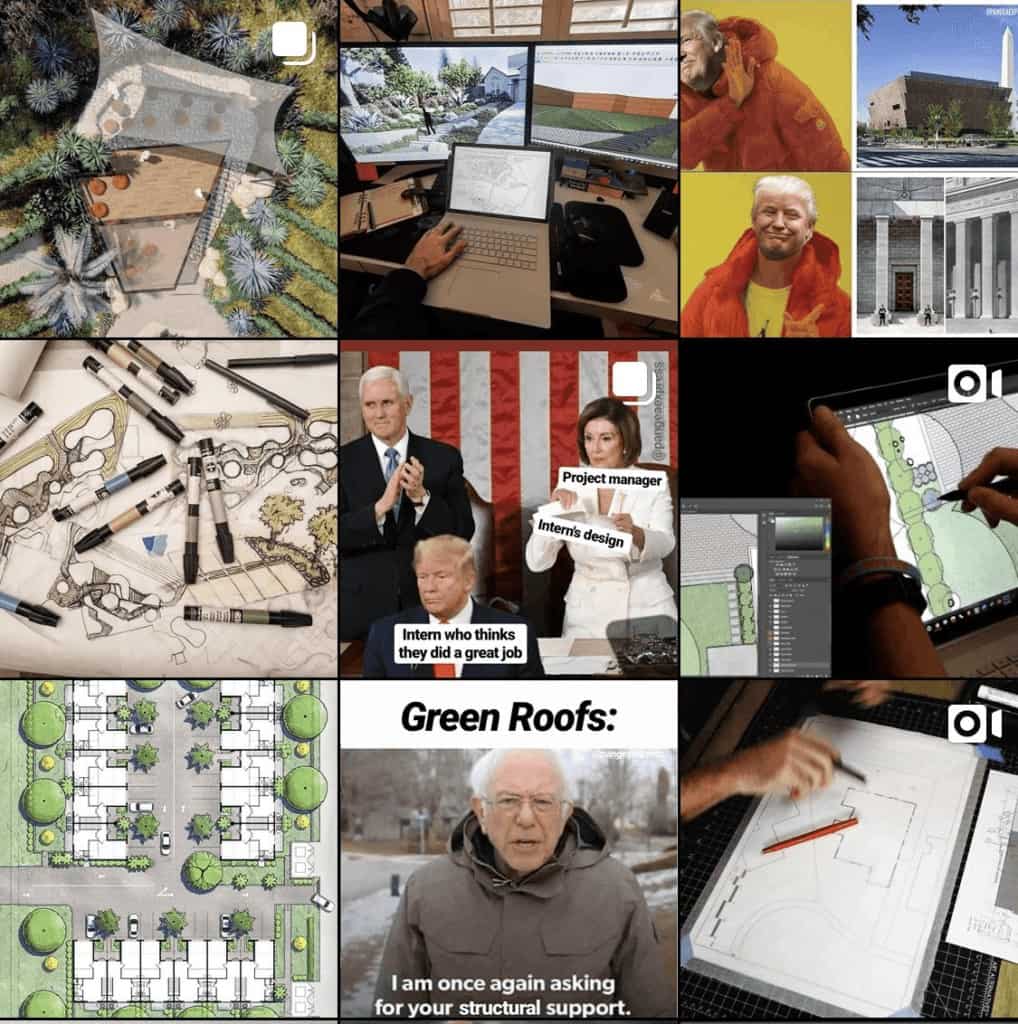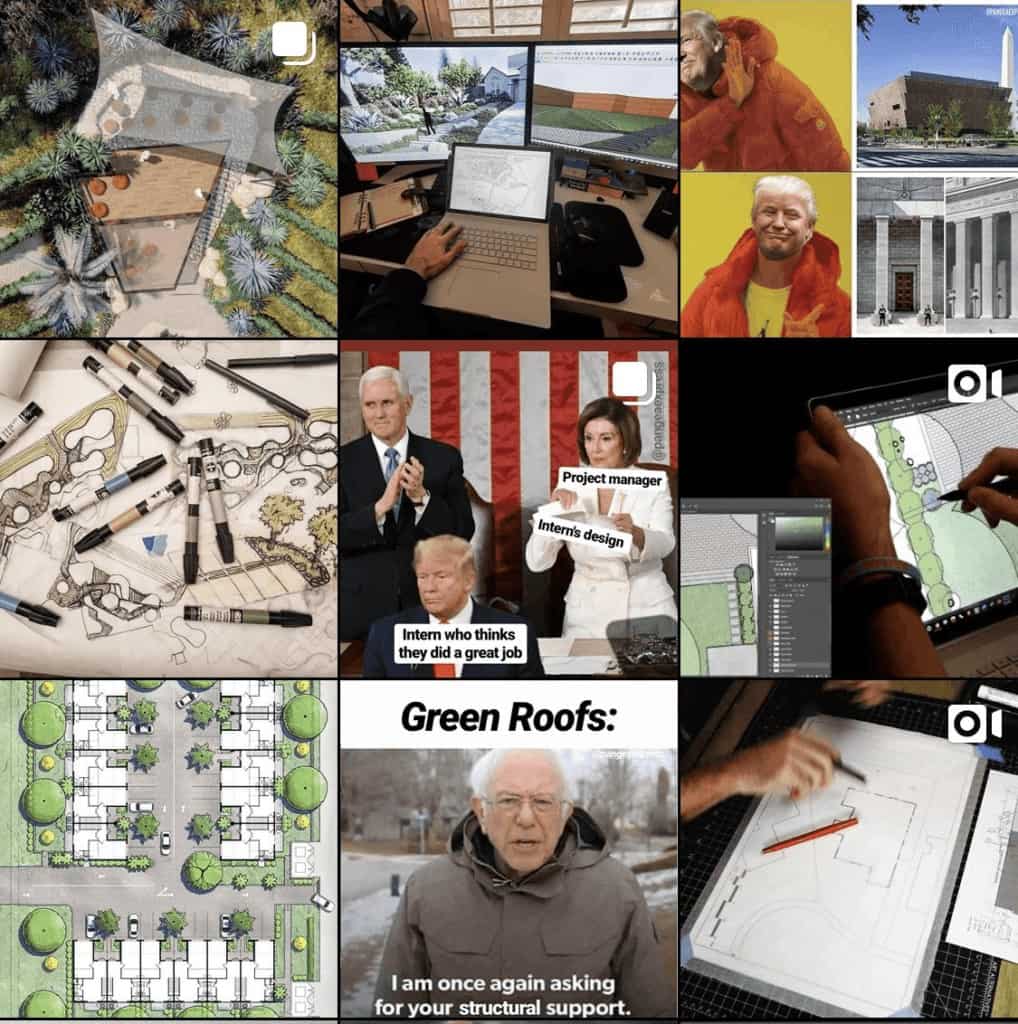 "We reached out to other architects and landscape designers throughout the country and throughout the world. We can bounce ideas off each other and get inspiration from people who are doing very different things in Brazil, or China, or Mexico," said Arneson.
"We wound up getting into this landscape design community that is in different parts of the world and we just learned a lot from the different voices. I think that was the main inspiration for us, too—to get comments from people that aren't right next to us and have a different perspective while we get to share our perspective with them as well."
From Social to Professional
Though they each have their own Instagram accounts to showcase their own projects, the two did get to work together in the School of Landscape Architecture, such as on the San Francisco Garden and Flower Show in 2015. Eventually, it just made natural sense for their working relationship to progress from classmates to colleagues. Today, they work as partners for their own firm Topophyla, based in Santa Barbara.
Safe to say, this partnership emerged and succeeds because of this foundation on social media. As they both explained, all of their best projects, their "favorite projects" thus far, all have been from Instagram. It would start as a Like on a post, and then progress to a message via the platform's direct messaging system, until eventually, they move their conversation to email where they thresh out the details of the project.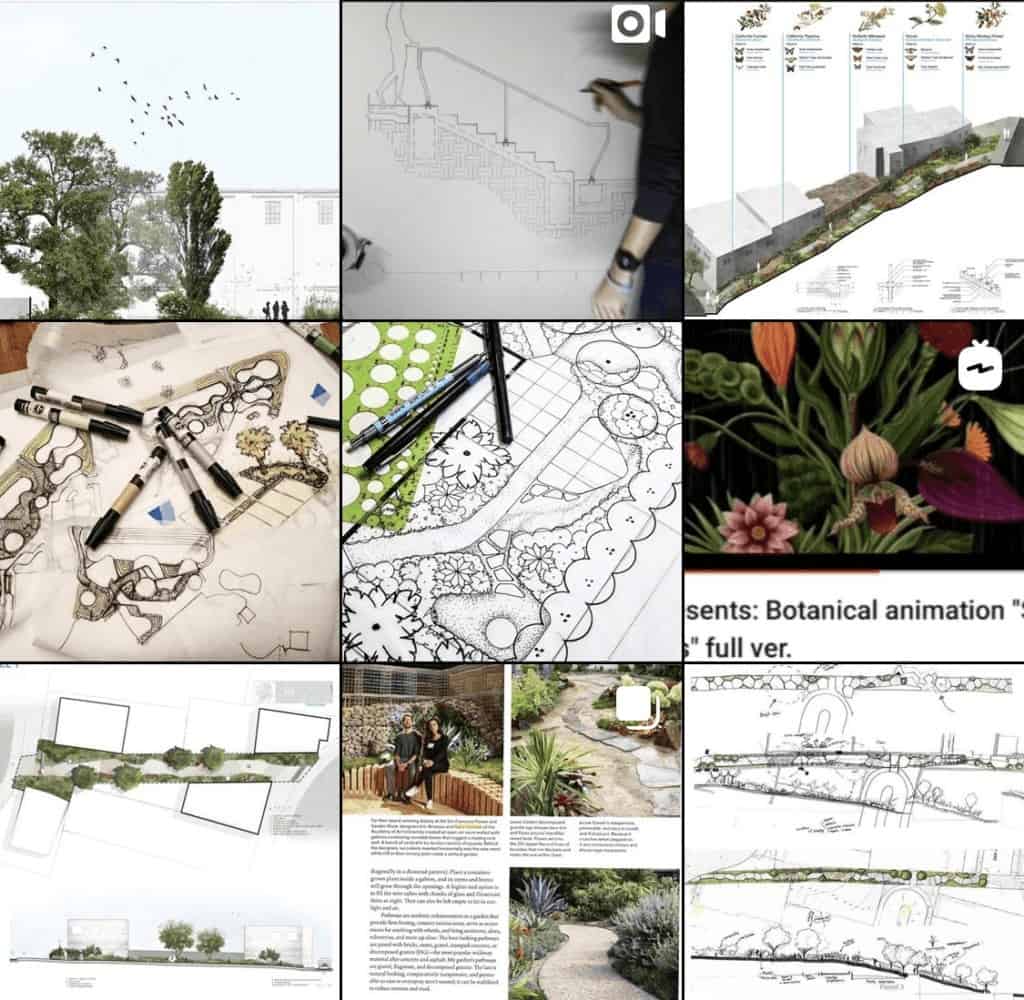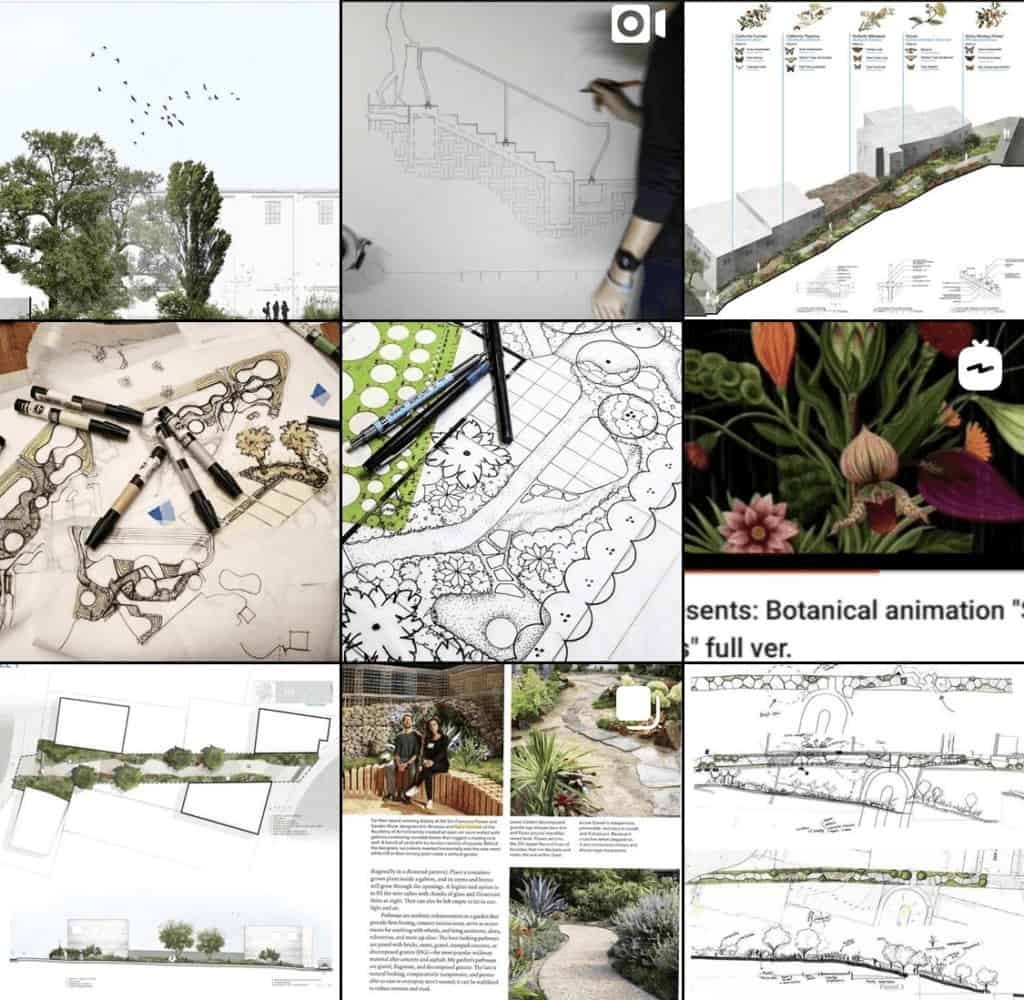 Their Instagram posts, which mostly features drawings and loose sketches, raised enough interest for them to establish a solid following. "Most firms just share the final product. For us, it's more about the process it takes to get to that final masterpiece. It takes a lot of iterations of the same design, and I think people really enjoy seeing that," said Sohbati.
"It's a behind-the-scenes look into the day in a life of a landscape designer," Arneson furthered.
A Solid Ground of Professional Advice
At this point, their social media page essentially works as a revolving online portfolio. Potential clients and collaborators can simply head over to their page to see their work. This strategy has worked well for them—as depicted above—and stands to be good advice for those who would like to build their own firms in the future, or improve already existing ones.
Sohbati puts it best:
When you have work on social media, there's a greater possibility that firms or other designers will look at it. They might even be people you never thought about. We have followers from really famous firms that we never thought they'd even look at our boards. But now we have this connection with then on our posts, our direct messages, and so we really built this [network] of professionals. It's almost like having a subscription to a magazine. To have a post on a daily basis is what makes our followers come back and browse our work more.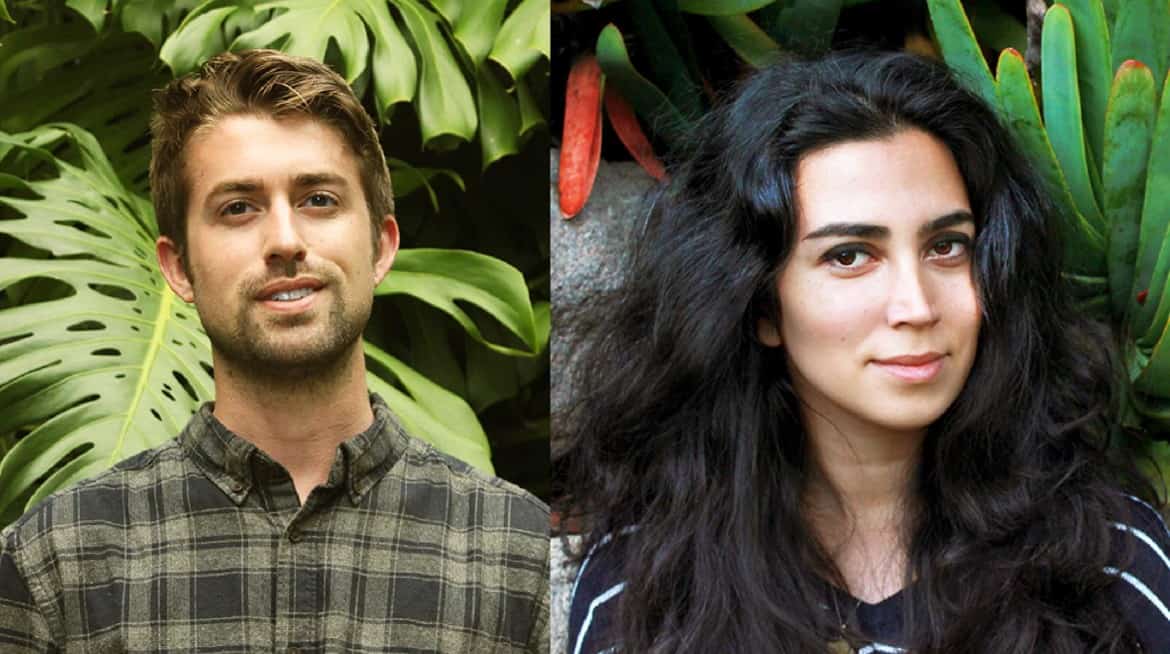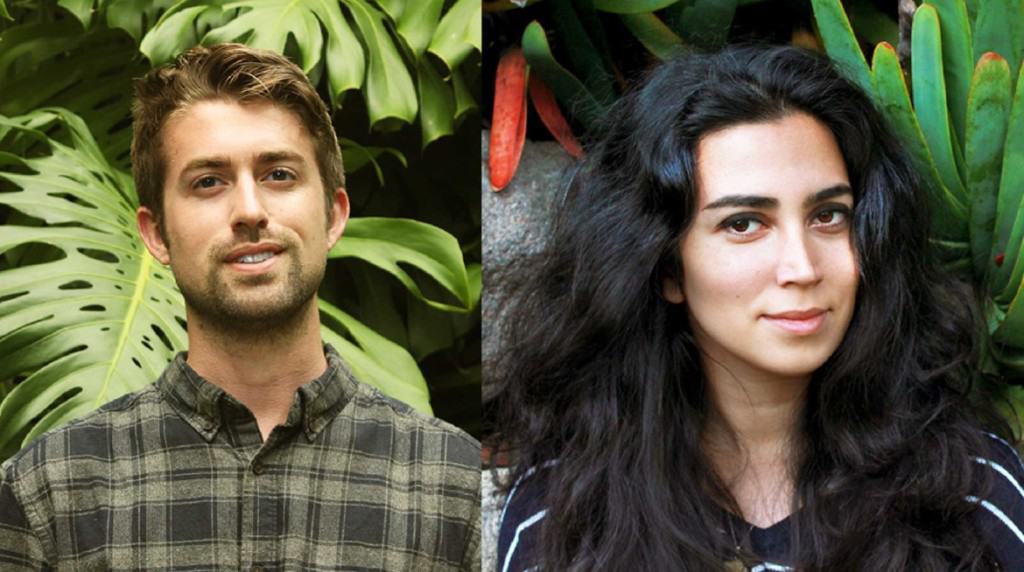 For Arneson, it's a matter of having a different appreciation for social media as a business tool. "I would suggest that they post as much as they [can]. As often as they can. Approach social media as their portfolio and treat it as such. It doesn't have to be perfect, it's just that people like to see process and design. I think that's one of the most exciting and interesting things about art and esign, [which] is the process, not the final product.
What art students will be experiencing 99% of the time is the dirty, rough frustrating process we all go through constantly. Think of it as an opportunity to showcase yourself [to] people on Instagram and YouTube. There's millions of people watching and looking every day, so you have this freeway to reach all these people and I would utilize it as much as possible."
---
Article originally published by Nina Tabios in ArtUnews