Qs & Tips from the Top: Five Questions for, and Five Tips from Jordan McCracken-Foster (MFA 2020, GAM)
Landing your dream job right out of college takes hard work, passion, people skills, and dedication.
It also must feel pretty amazing.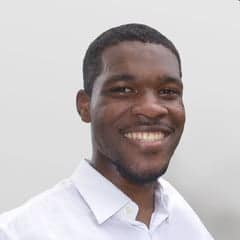 Jordan McCracken-Foster knows all about it. A recent MFA graduate from Academy of Art University's Game Development/Concept Art Program, Jordan is enjoying his new role as Character Designer/Visual Development Artist at DreamWorks, in their TV Animation Department.
We sat down with Jordan to learn more about the ups and downs of his journey and how his time at the Academy impacted his career. Plus, read on to see what advice he has for aspiring animators.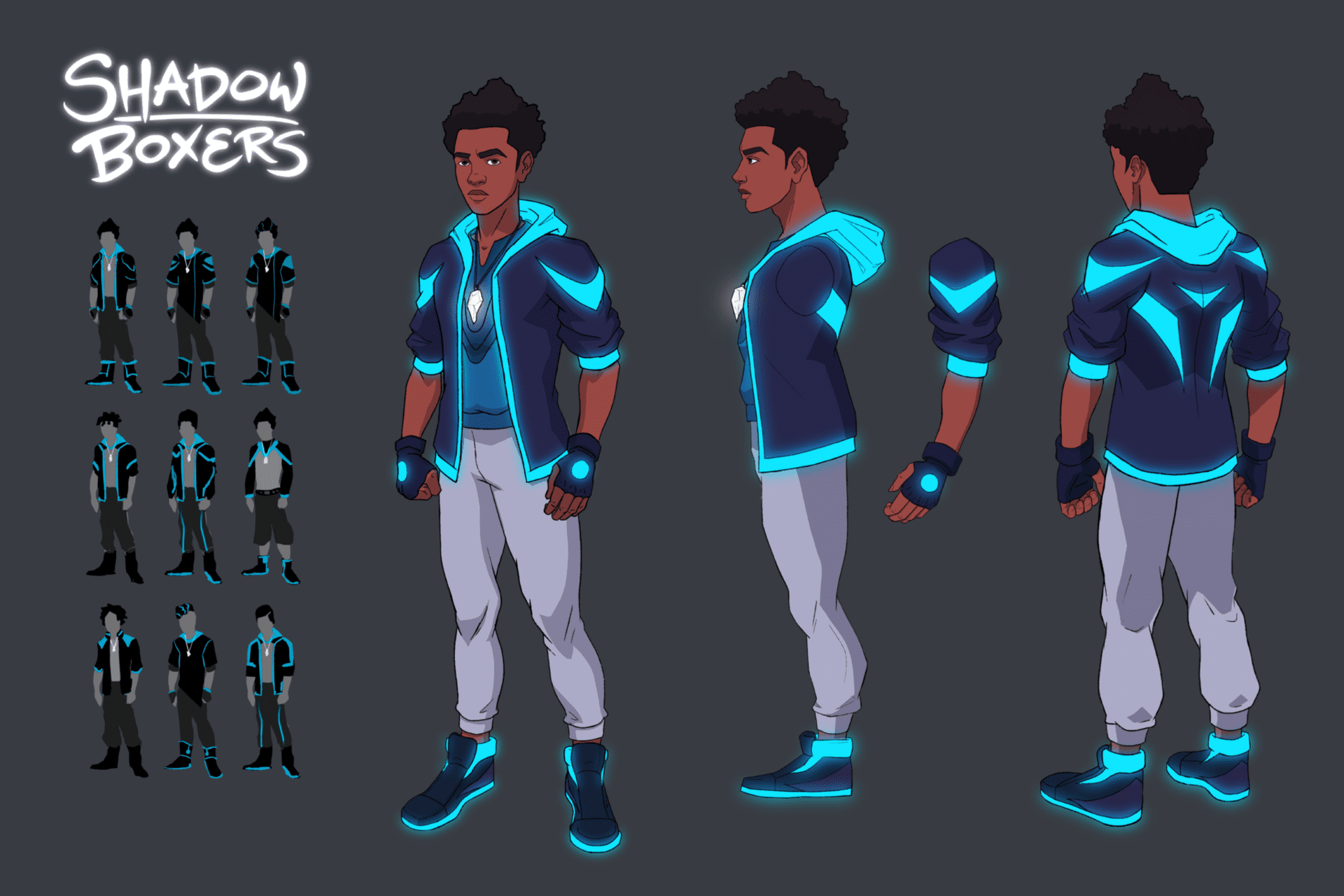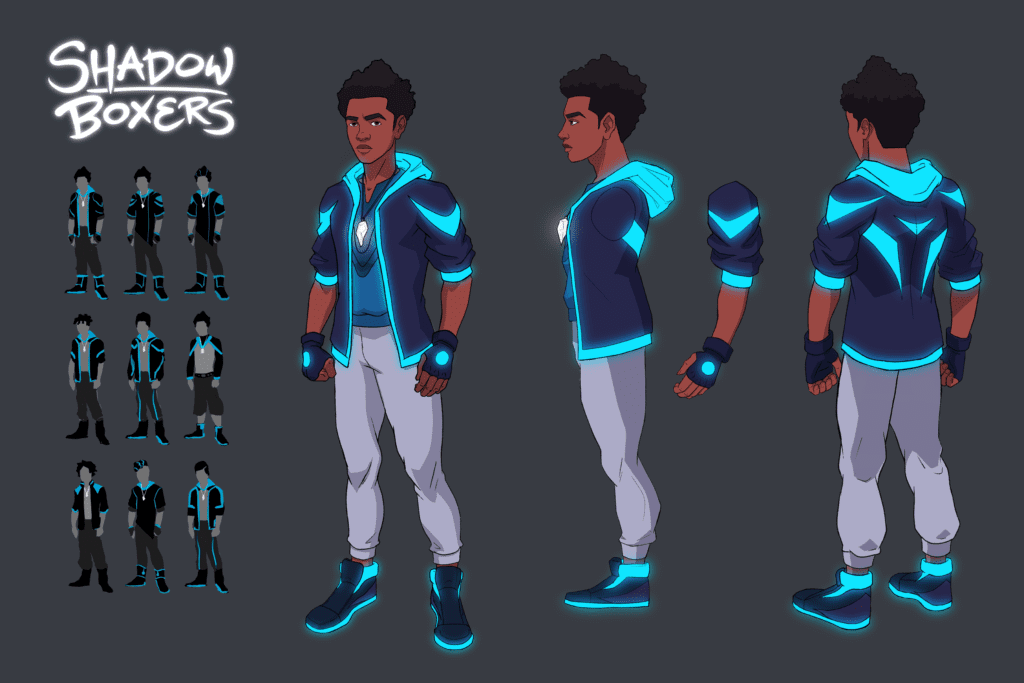 Five Questions
Briefly tell us your story and about the path you took to get to where you are today.
Art has always been a passion for me. I decided I wanted to be an artist when I was about 5 or 6 years old after learning that it was possible to make cartoons for a living. Growing up in Los Angeles, I watched some of the best animated shows and movies like Hercules, Tarzan, Dexter's Laboratory, Avatar: The Last Airbender, which all had a massive impact on me. I think what intrigued me the most was the ability to create worlds out of thin air.
For a long time, I had no idea what I wanted to do in the animation field, but over the years I started gravitating more towards character design. I ended up going to the Rhode Island School of Design for undergrad where I received my BFA in Illustration in 2017. Immediately after graduation I came to the Academy in San Francisco for my MFA. I currently work in the animation industry as a character designer at DreamWorks.
What's the most important thing you learned about yourself at the Academy?
I learned that I'm capable of achieving my goals. When I first moved to San Francisco, I had no idea what to expect or how I was going to succeed.
Over time, I learned that my success at the Academy comes from putting one foot in front of the other and not worrying about where I would be by the time I hit graduation. I knew that if I did my best to be a good person, and to grow in my craft that the rest would work itself out.
What fears and obstacles did you face as you worked toward your goal of being a professional animator? How did you get past these obstacles?
My greatest fear was getting started. I was determined to attend the Academy onsite. So I flew out to San Francisco with virtually no plan, which put me in a very uncomfortable position. I had two choices: adapt to the new environment, or quit while I was ahead. But in the end, everything worked out for me and I'm forever grateful that I chose this path for myself.
The biggest obstacles really came from doubting myself. It caused me to be less inventive and creative with my early designs, and the way I overcame it was by learning to take more risks.
Are there Academy instructors or mentors who helped you succeed? Describe their impact.
Honestly, my professors were all amazing. But if I had to choose, I'd say that Michael Buffington and Brian Hess were two instructors that really saw my potential. They pushed me to my absolute limits as an artist. There was a time when I had about a year left in my program (around Summer 2019) and I was still struggling with some basic design principles and my drawing skills in general. I'm not so sure how, or when this happened but after being in both of their classes something just "clicked" for me. Suddenly I was creating some of the best work I'd ever done in my entire life. Most of which made it into the Spring Show 2020 exhibit.
What are your favorite memories of your time here at the Academy?
I think the two biggest memories that stand out are, first, winning an award for my character design work at Spring Show 2020. This is a badge of honor I'm proud to wear. I worked so hard to get to that place. The fact that my hard work and ideas were truly being recognized by the faculty and students in such a competitive program felt like such a victory.
My second favorite memory is my time as a member of the Drawaholics Anonymous Crew. The Drawaholics Anonymous Crew provided me with a drawing family that I've never had before. My best memories from my time here are all from joking around in the figure drawing workshops, or getting together in the park to sketch with my classmates. I've made so many friends. I see myself being connected to them for the rest of my life. I cherish all the memories I made with them.
5 Tips from the Top
Words of wisdom from Jordan McCracken-Foster for both prospective and current students:
Don't let fear of failure control your life. Be humble—you don't know everything and there's always something you can learn/improve on—and that's OK. I'm naturally an over-thinker. But I had to learn to put that part of me to the side so I could think clearly. It's a tough lesson I'm still learning, but I try to keep at it every day.
Work your butt off. Laziness will crush you in the end. Make sure you put forth the effort on your side because you can't blame others for a poor work ethic.
Have a reason for every design decision you make. Don't just say "I did this because I think it looks cool."
Learn to take ideas from everywhere, not just other movies and games. Real life has inspiration in places you wouldn't think about.
Be nice to everyone. You never know how life will turn out in 10 years.