In October 2020, while everyone else was making do with virtual connections in the time being, Trevor Anderson, jewelry design student at Academy of Art University, found his sculpture and art piece being on actual physical display halfway around the globe.
A large-scale print of his piece "Remember Not To Forget,"which featured five steel clothespins pinned to his bare face, was featured at the Millepiani Gallery in Rome, Italy from October 23 to 30, as part of "The Performer: Loosenart International Group Exhibition." For him, it was not merely a wearable sculpture, but was also performance art.
Design in Performative Art
"My […] sculpture work is halfway between performance art and the actual physical artifact that I am producing," said Anderson, 2020 MFA graduate from the Academy's School of Jewelry & Metal Arts. "Both things are art themselves—the gesture of the performance and the actual physical piece."
Originally, "Remember Not To Forget" belonged with other handcrafted items—made out of Kevlar cords and Damascus steel—Anderson created for his thesis, which included shackles, pacifiers, hoods, and unconventional masks. His objective as an artist was to spur a rethinking of concepts surrounding maleness and the classic male archetypes.
Admittedly, the pieces in his thesis collection were far from what one might expect to be sold in a typical jewelry line. Then again, making a sale was not the point. "My pieces aren't conventionally beautiful or attractive in the sense that I'm not attempting or setting out to make a line of jewelry to sell; they're much more on the conceptual side," he said.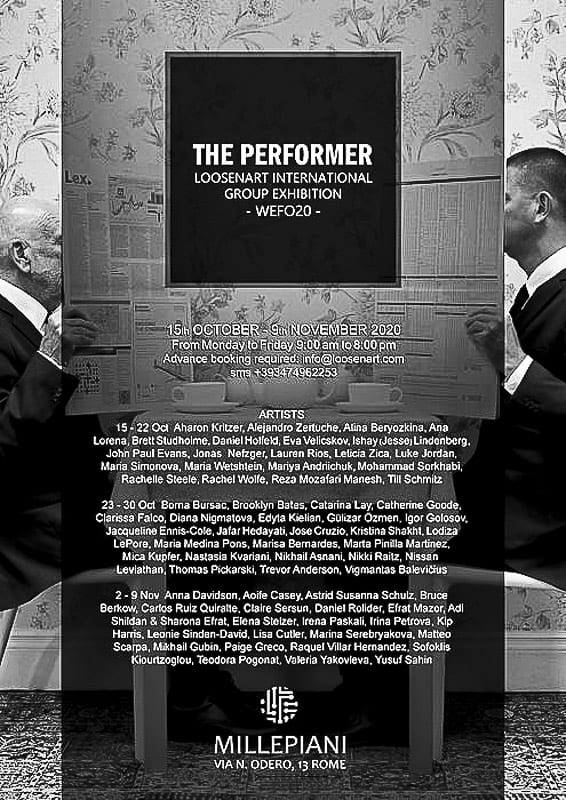 "I would hope, at least in the moment, that [people are] engaging with the piece and empathizing with it. To take away just a little feeling from it and maybe it pops into their mind later and revisit it—'What was that really about? How did that make me feel? How do I feel about what they were trying to say?"
Growing Up Making Things, Pursuing Dreams Remotely
For Anderson, creating things came naturally. He was always surrounded by people "who just loved to make things, and work on things, and do everything for themselves." Which is why it wasn't all that surprising that he went on to pursue a bachelor's degree in visual arts studio, where he learned more about sculpture, performance art, and other mixed media art.
Eventually, he came to Academy of Art's graduate school program, which turned out to be a great fit for him.
"The Academy gave me the option to still pursue my academic career one hundred percent remotely and online and still have a rewarding experience and come away from it with an accredited, terminal degree. So that was a huge boon to my path there, [and what] was definitely the most positive thing about the Academy was the freedom to do things at my own pace and remotely, with a full-time job and a family, and all that in parallel."
An Artist's Advice
Anderson shares his words of wisdom to Academy students tasked with challenging work—which should not necessarily be defined simply in technical terms, but rather in terms of unpopular or unorthodox ideas or messages that may be more difficult to be embraced by conventional society.
"That's what art is—art shouldn't be censored like that or shouldn't be discouraged in that sense. It's really an open forum of communication and I feel like that taking ownership is really important.
Taking ownership of where you want to go and how you're going to get there, and what you're going to make , and what you're going to say can be really intimidating. So, I would just urge them to not be afraid to take ownership over what they want to do."

Trevor Anderson, MFA School of Jewelry & Metal Arts, 2020
---
Originally published by Nina Tabios in ArtU News.
Images courtesy of Trevor Anderson