Academy alumni are able to pursue the animation career they've always dreamed of by finding jobs at visual effects companies all over the world, including at Los Angeles and Vancouver-based CoSA VFX. Founded in 2009, CoSA VFX has grown from a small boutique into a thriving visual effects studio specializing in matte painting and environments, effects simulation, motion graphics and hard body CGI. The team has been Emmy-nominated three years in a row for Agents of S.H.I.E.L.D., Almost Human, Revolution and Gotham. Clients include Disney, Warner Bros. Marvel, ABC, Fox, Bad Robot Productions, CBS, HBO and Sony.
"It's amazing. Everybody's talking about the shows I just worked on last week," says Animation & Visual Effects alumna (2014, BFA) Azra Alkan, now a compositor at CoSA. And with Alkan and other Academy alumni claiming a credit list that includes Person of Interest, Minority Report, The Conjuring 2, Guardians of the Galaxy, Stranger Things, Gotham, Westworld, Wayward Pines, Lethal Weapon, Bloodline, Jane the Virgin, Divergent and many more, you can be sure millions of people around the world are watching films and television shows that could not have been made without Academy graduates.
Academy graduates are quick to speak about the effectiveness of the training they received at the university and how it prepared them for a high-pressure environment where changing deadlines and tight turnarounds are the norm. "I was there to learn how to learn," says Jesse Witt, a CoSA VFX digital artist and 2015 Animation & Visual Effects MFA graduate. "They taught me how to employ ideas in different ways. That is a much more important skill set than trying to learn any specific technical nuance."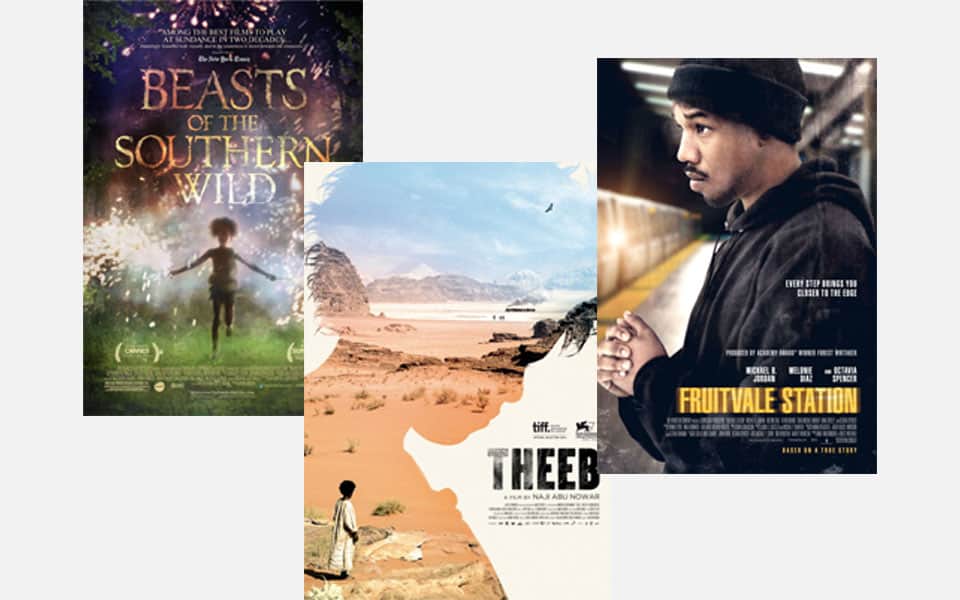 A class called StudioX gives Animation & Visual Effects students an incredible opportunity to work on high-quality film projects in a setting that mirrors the studio filmmaking environment. Students collaborate on actual industry projects in character rigging and modeling, 2D and 3D animation, visual effects compositing, and CG texture and lighting, all while developing personal relationships with industry leaders. Past projects StudioX has taken on include contributions to the award-winning films Beasts of the Southern Wild, Theeb and Fruitvale Station.