Academy of Art University's School of Interior Architecture & Design teamed up with non-profit organization Five Keys to help develop a stable housing program for transitional-aged youth (TAY) and adults in California.
Five Keys operates assisted charter schools and programs with the goal of restoring communities through education. For this particular initiative, Home Free, their mission is to provide a safe and stable haven for previously incarcerated women who are looking forward to re-enter society.
Said Roberta Goodman, Five Keys Home Free program manager, "You start from scratch when you come out. We want to create a supportive environment to make sure that all the human factors are really addressed—housing, healthcare, applying to jobs, all of that."
Students Giving Back
For the interior architecture students tapped for the project, it was going to be a new and exciting experience. "It's a really important cause these women are so inspirational—so we wanted to give them the homes they deserve," said Morgan Sandusky.
Academy of Art became involved with the project thanks to President Dr. Elisa Stephens. Under this partnership, the Academy works closely not only with Five Keys, but also the City Build Program of the San Francisco Office of Economic and Workforce Development.
The project brief: create a tranquil and comforting home for 12 previously-incarcerated women in an apartment complex located in Treasure Island.
"I was really excited when I heard that we were taking on the project," said Sandusky.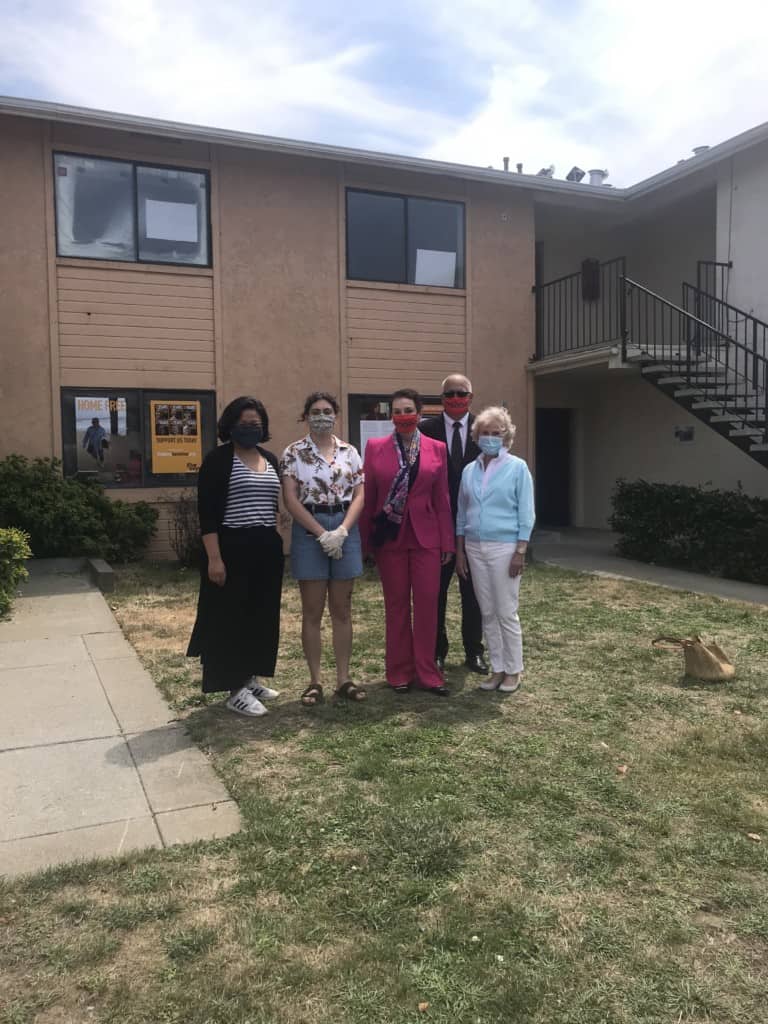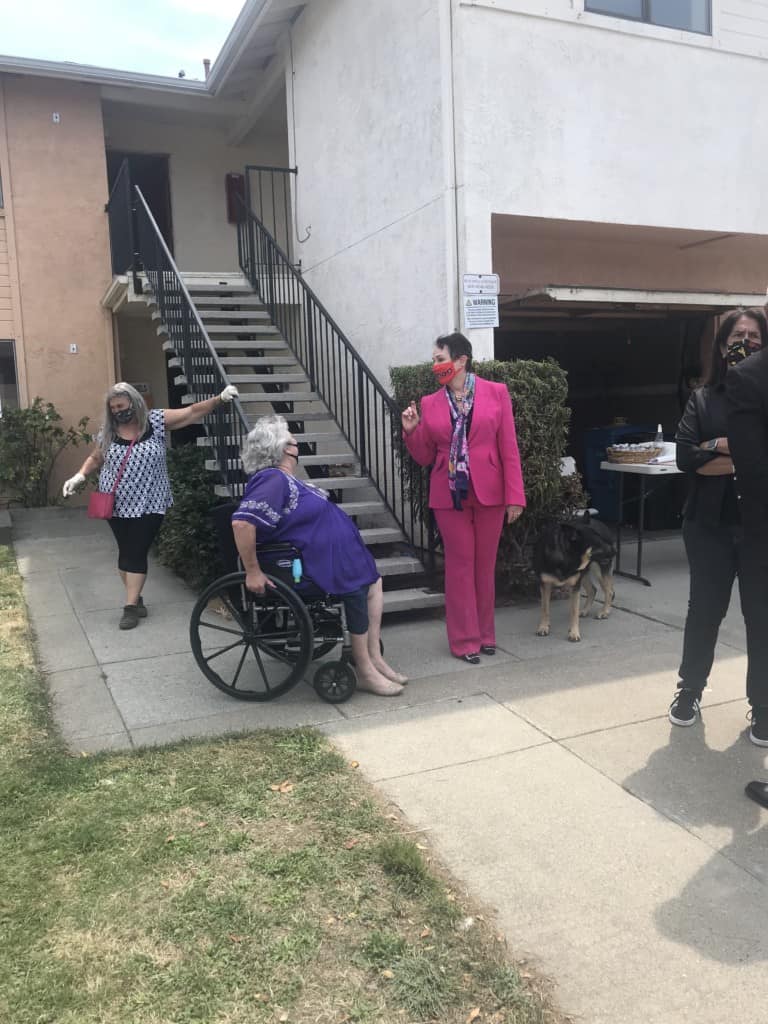 Making Houses into Home
And so it was that in Spring semester of 2020, School of Interior Architecture & Design instructor Jemy Massie grouped her Studio Four: Social Design class into three. Interestingly enough, she decided to group the students according to the results of their Myers-Briggs personality test results.
The outcome: three house teams with starkly different interpretations of what makes a "home": Team Terra-Cotta, House of Hope, and House of Alchemy. Despite these differences, however, they remained unified in their mission of providing a design that reflects both empathy and respect.
For Team Terra-Cotta, Alfredo Silva Iglesias, Maria Yajure, and Sandusky went for a colorful Mexican theme, coupled with the ambiance of a Spanish countryside. Their design objective was to make the women feel like they were "retiring in a Spanish villa in the sun."
"There was a lot of emphasis on making the space a happy place [by] using bright colors because a piece of feedback we got from the women was that they didn't want us to use gray or muted colors. We wanted the women to feel like they weren't guilty—despite how they had been deemed guilty in court," explained Sandusky. "They weren't guilty and shouldn't feel guilty now. That's what we wanted to emphasize."
Meanwhile, House of Hope chose that team name because for them, the women are "the epitome of hope." Team member Bianca Melone explained their concept to be an expression of "what we felt the women deserved—so just thinking about the very top tier of what a woman living in San Francisco can have and using that as a goal."
Along with Patricia Mwang and Sui Wing Ng Peng, House of Hope went for a mid-century modern design. Their color choices were meant to minimize both physical and mental stress, while the combined use of vintage and modern furnishings were an expression of their belief that "worn things are still beautiful and to be treasured—just like the survivors."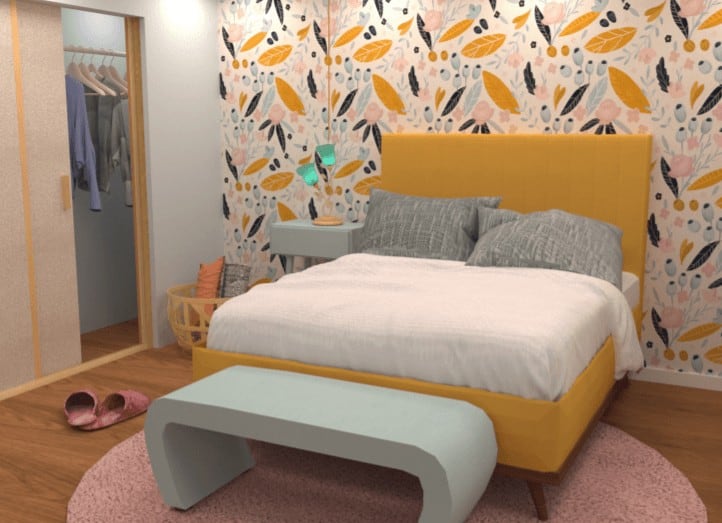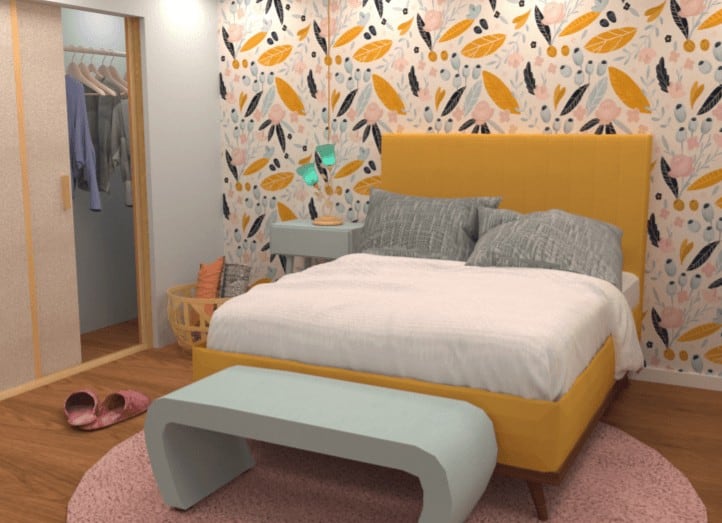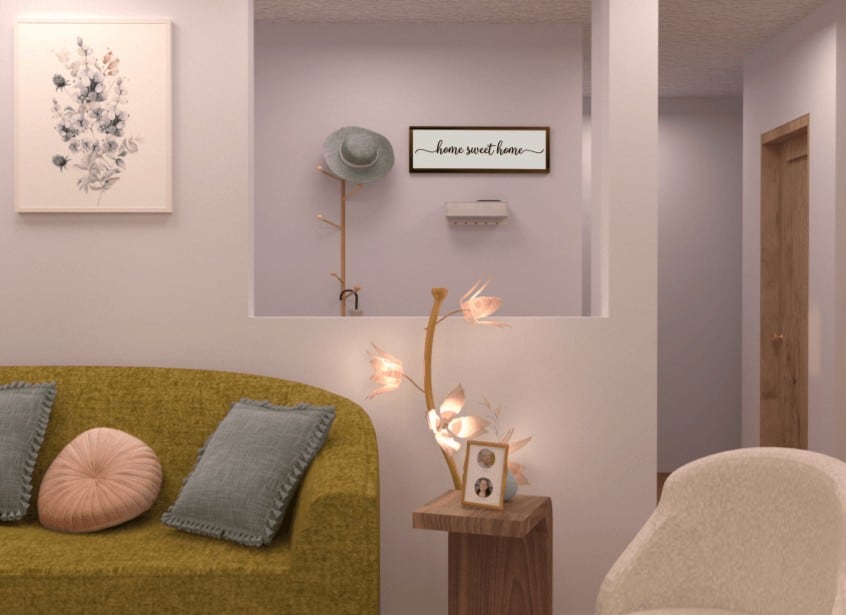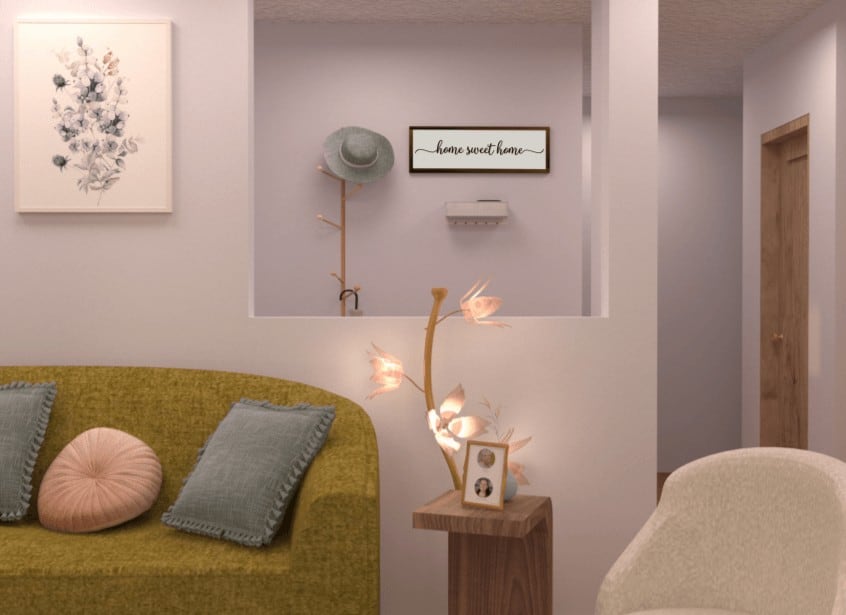 House of Alchemy, composed of Gurcan Karademir, Roma Patel, Eryn Powers, and Guanming Xu turned to Japanese art for inspiration. Specifically, they were inspired by kintsukuroi, or the art of repairing broken pottery and wares by filling the cracks with gold.
Apart from the Japanese-inspired aesthetic, they also made sure to make their units ADA-accessible by adding in a roll-in shower and space-saving wall-mounted bench by the entryway.
Our concept dealt with the fact that these women had broken pieces—how can we bring those pieces back together and make them stronger? And those cracks are now seen as something to be marveled at.

Eryn Powers, School of Interior Architecture & Design
A Successful New Beginning
The efforts of the students were well-received at their end of semester presentation over Zoom. Present at the video conference were President Stephens, Five Keys staff and CEO Sunny Schwartz, CityBuild program's Ken Nim, school faculty, and some of the housing recipients themselves.
"I didn't see them as students—I saw them as consultants," noted Nim. "They really took this project professionally and thought about how this environment would impact the survivors in their everyday life. They did incredible work."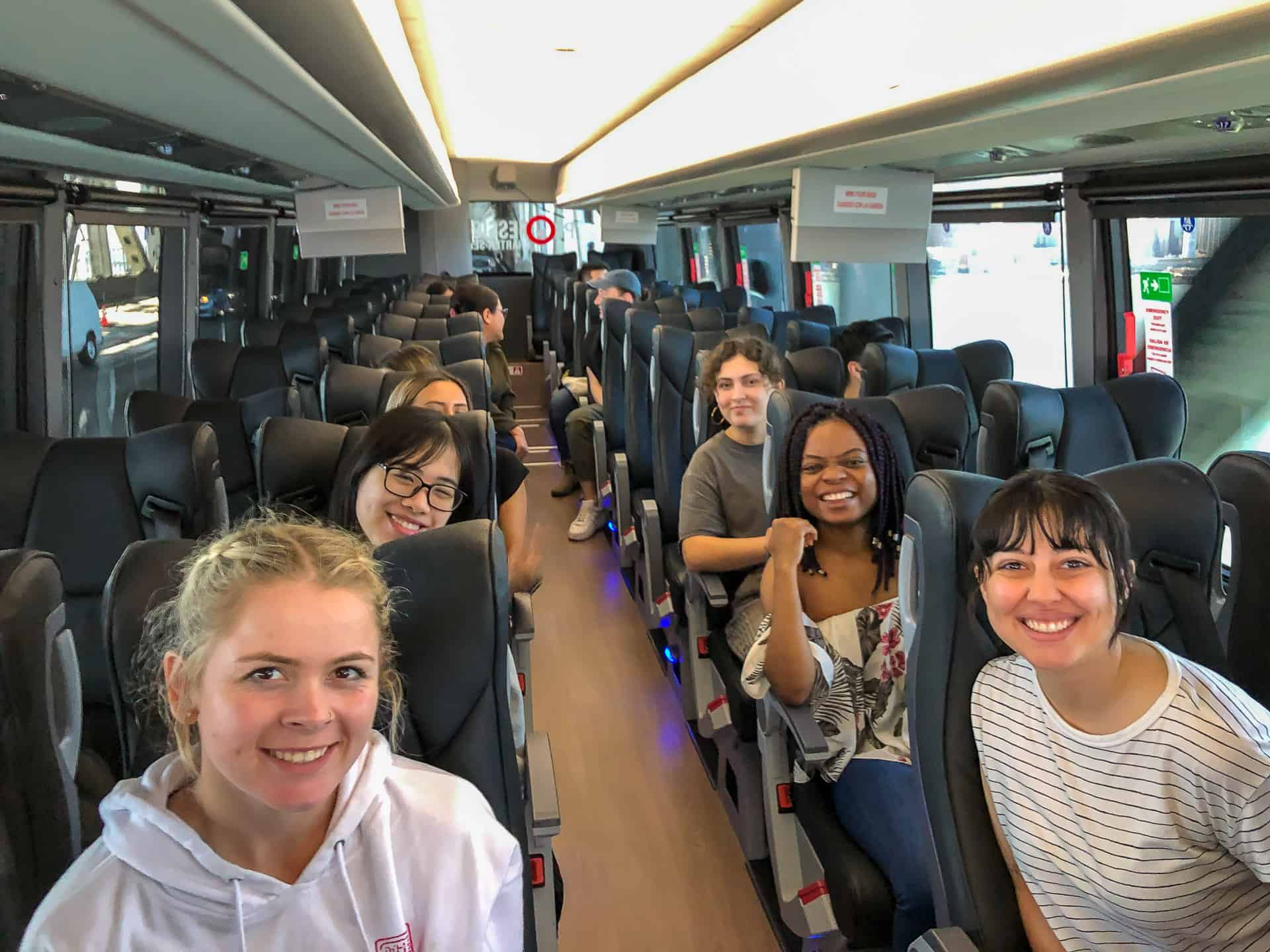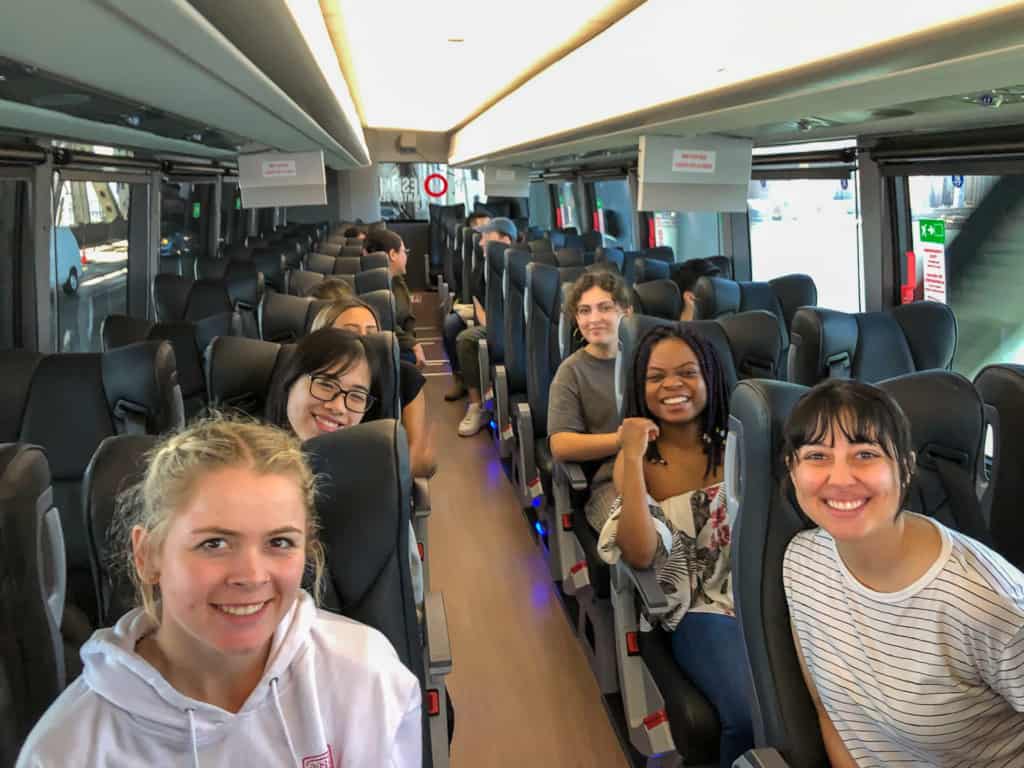 "I knew this would be very beneficial and a great learning experience for the students," said Massie when they first took on the project. Seeing how the students took this project to heart, it most certainly was.
Home Free launched its first transitional housing community in the summer of 2020, with a targeted move-in date of September 2020.
---
Article originally published in ArtU News
Images courtesy of the School of Interior Architecture & Design