Pixar animator Michal  Makarewicz and actor and AnimC Director of Operations John Arkoosh appeared at the Professional Outreach meeting of Academy of Art University's Tea Time Animation Club on February 28. Before an intent group of students, the two industry leaders spoke at length about their artistic journeys, while providing demonstrations, clips, tips and advice to the animation students.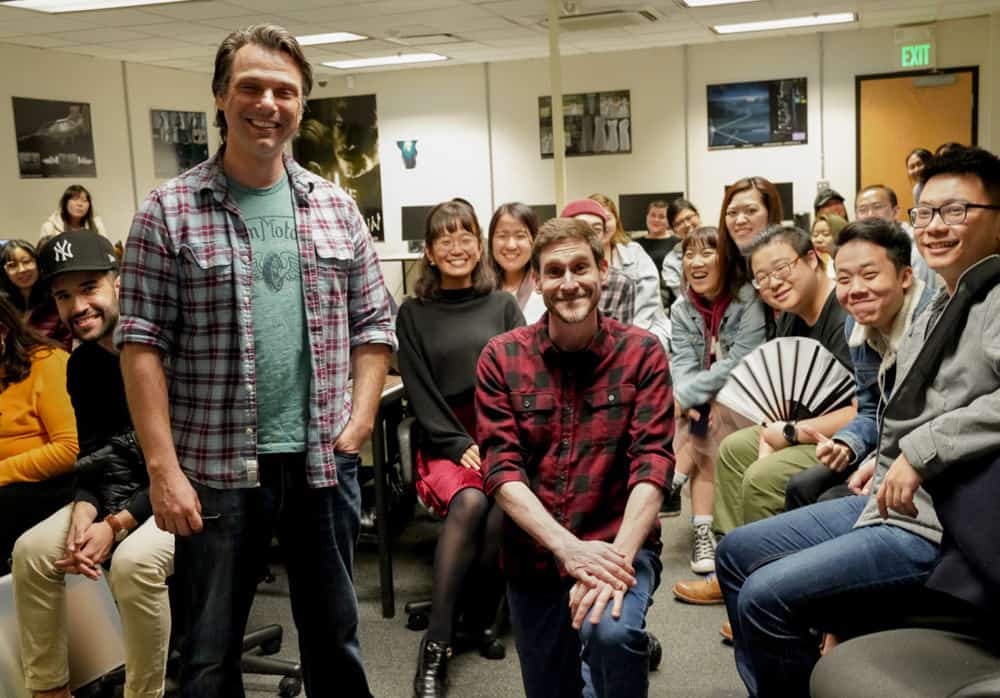 Testing the Waters
The Tea Time Animation Club is run by the School of Animation & Visual Effects to help emerging artists navigate the waters of their education and learn what it takes to be a professional. The aim is to master the passage between being a student and using an animation degree to land that first industry job.
The club is an extra dimension in the Academy's approach to "real-world" learning. A point of pride is the club's Professional Outreach program: monthly lectures by industry professionals to help animation students take their work to the next level.
"Events like this are such a great way to get extra resources [outside] of your regular classes," says Tea Time member and animation major Susan Chen.
Celebrated Artists
The speakers' credits are inspiring. Makarewicz' animation resumé includes classics like The Incredibles, Inside Out, Finding Dory, Up, Ratatouille and many more. John Arkoosh is the director of Operations for animation collaborative group AnimC and has appeared in the game The Walking Dead, the show Martial Law and more.
As part of their presentation to Academy students, Makarewicz and Arkoosh performed skits for the students to bring to life acting and animation performances. They also screened examples—clips from their favorite films, including a behind-the-scenes look at the making of Pixar's Coco.
The audience listened closely as Makarewicz and Arkoosh showed how acting is essential to animation. They offered film samples from E.T. to Showgirls, pointing out differences in acting styles.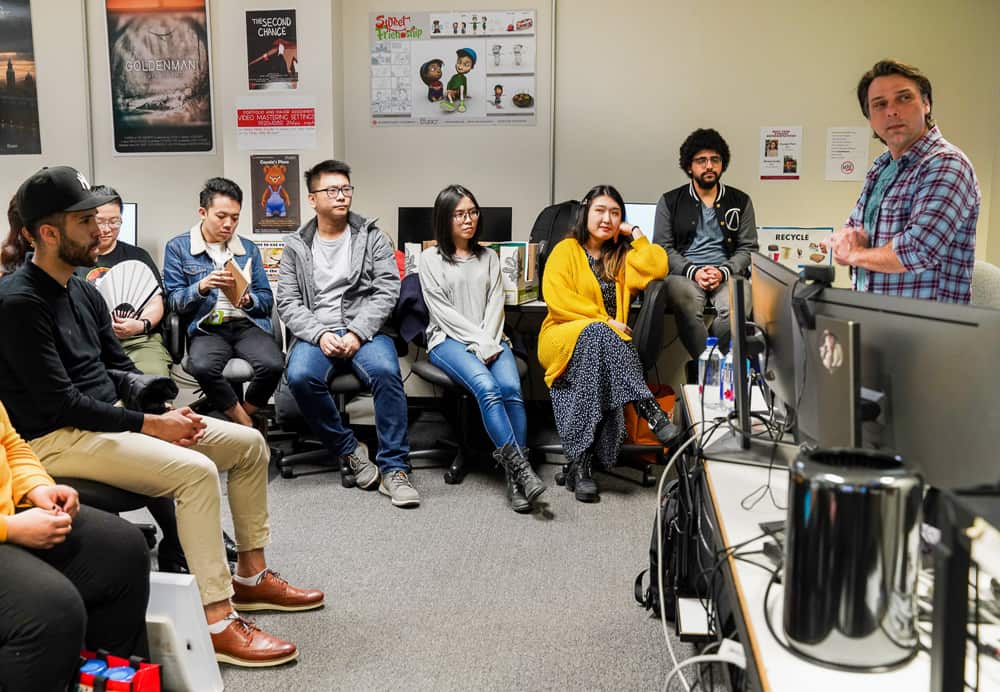 To Perfom, Listen
The speakers paused the clips at the exact moments when an actor was "reacting versus acting." Makarewicz and Arkoosh explained that the key to good acting is to listen to your fellow actors and not focus on what you will say next. Instead, said Makarewicz and Arkoosh, focus on what is being said to you…then respond to that truthfully.
They covered topics across the board, from acting techniques to what makes students stand out. "If you consider yourself an artist, go out there and experience other art forms," said Arkoosh. "Dabble, play, and find other ways to communicate passion."
Makarewicz spoke about his successes and challenges while working at Pixar, and the steps he took to find himself in that position. Some of his biggest challenges, he confessed to the students, were times when he couldn't find the truth in his own work. Both he and Arkoosh agreed that their best work was when they were present in the characters they were creating.
"Know what your characters want and give them that," said Makarewicz.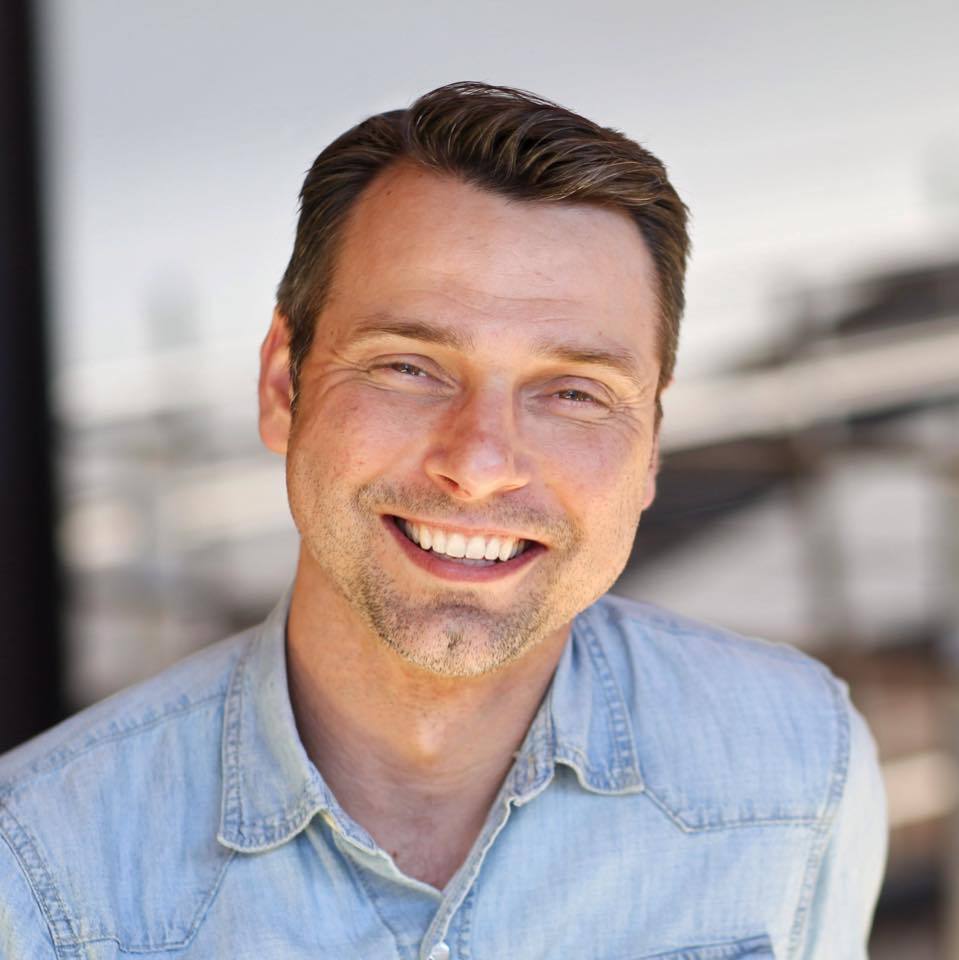 A Search for Believability
Arkoosh elaborated on the importance of the truth: finding the truth in both your animation work and yourself. "The audience will know when you're not telling the truth," he explained.
They encouraged the students to ask themselves when animating: "Would I believe that?"
At the close of their presentation, Makarewicz and Arkoosh advised students to keep attending events, keep asking questions, and practice their art without limitation…to stay in the truth of the moment.
"Art is about communication," said Arkoosh. "You have to know your intention as an artist to be good."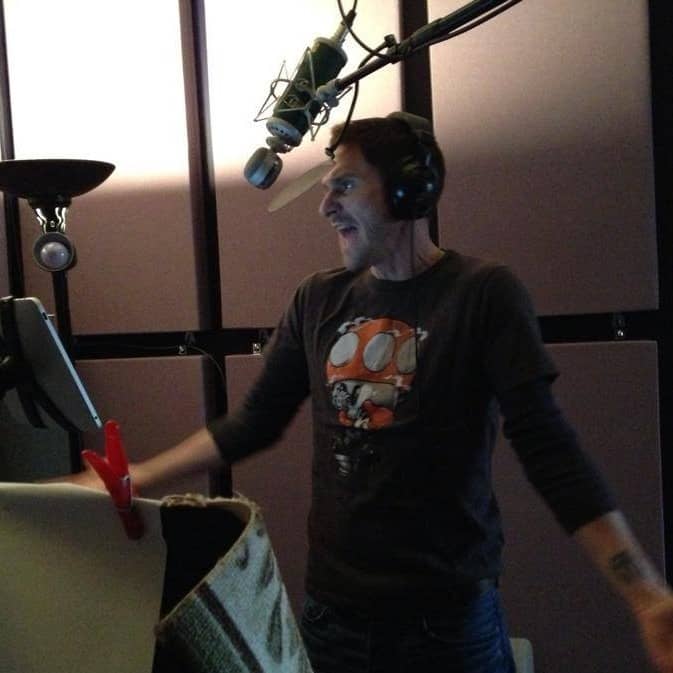 ---
Event photos by Bob Toy, other photos courtesy of the artists
Original article by Madison Silva of Academy Art U News, https://artunews.com