Academy of Art University student-athletes made us proud again this first half of October with stellar play in soccer, volleyball, track & field, and golf.
If you haven't attended a sporting event this year, you are missing out. Fortunately, there are plenty of exciting opportunities for you to get out and cheer on your fellow artists and designers. Check out the athletics schedule, and make plans to attend a game. We look forward to seeing you there!

Women's Soccer Wins 2-1, Tied for First in PacWest Standings
People are starting to sit up and take notice. Academy of Art women's soccer roared into PacWest play with a 2-1 triumph over Azusa Pacific (APU) on Oct. 3.
Down 0-1 early on, junior midfielder Sydney Cooke's first half equalizer was followed in the second half with the game-winning goal from senior forward Anissa Wilson. Tied for first with APU coming into the match, the victory means ART U now sits alone atop the PacWest table.
Men's Golfer Breaks Records, Wins Concordia Invitational Junior
Julius Kreutzer walked onto the course to play the last round of the Concordia Invitational on Oct. 8 with the lowest single-round score (66) by an ART U men's golfer in the program's 11-year history.
Hours later, he walked off the course triumphant, winning in just the third tournament he's played with Academy of Art men's golf. Named Pacific West Conference Golfer of the Week, Kreutzer led the 77-competitor field with a 5-under-par 208.
Top 10 Trio Boosts Women's Cross Country Team Showing at SF Invite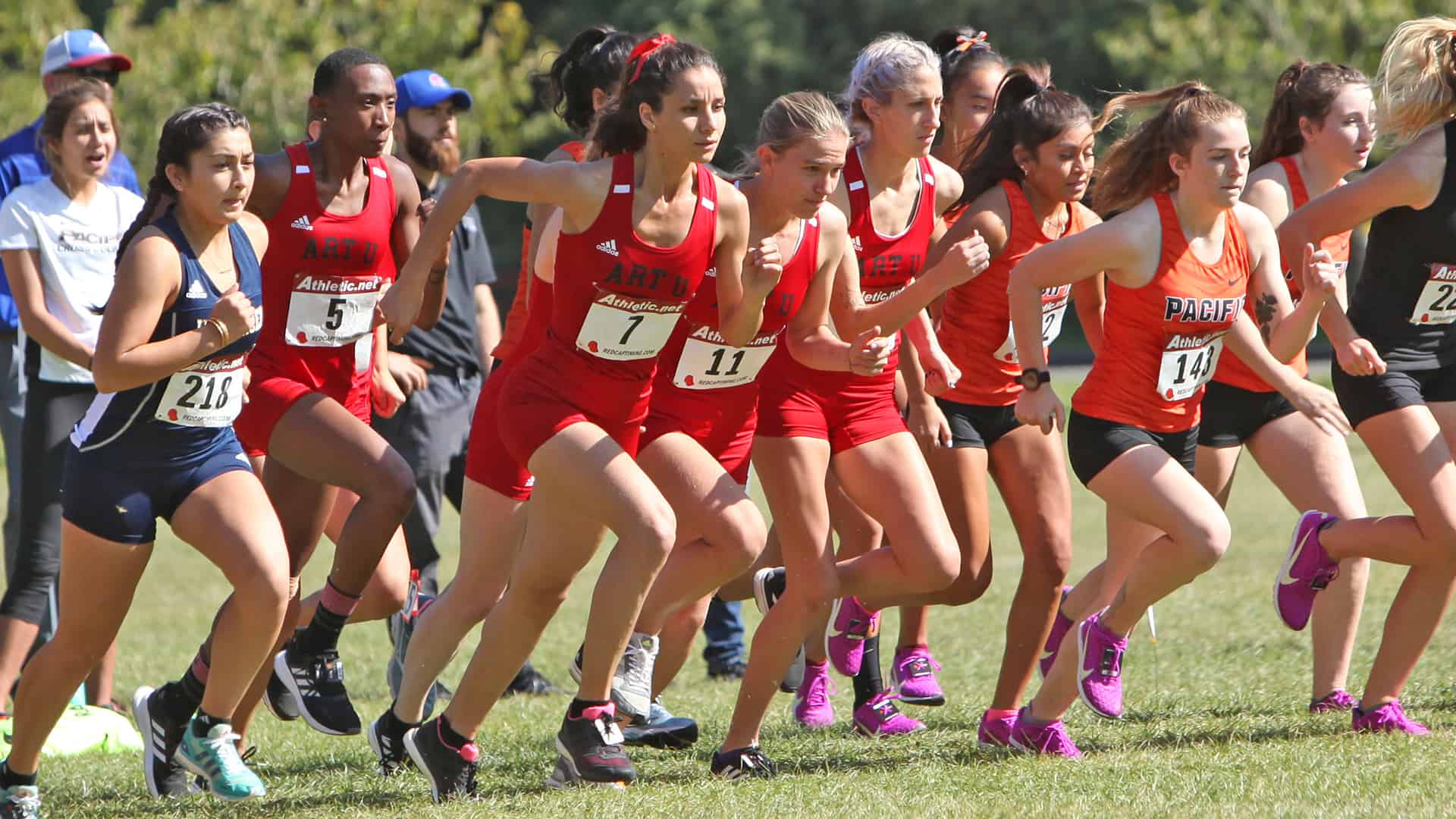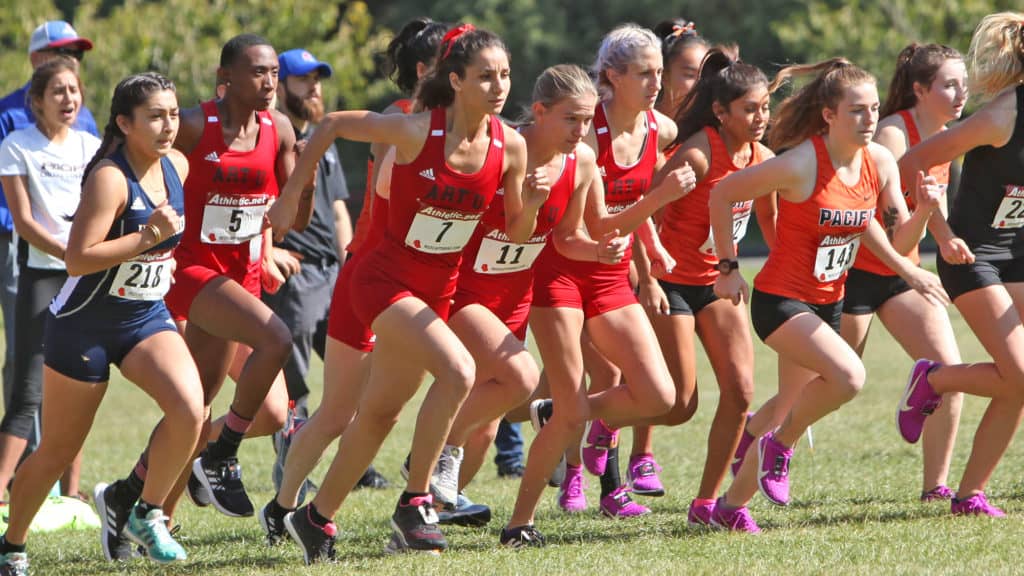 A stone's throw from Academy of Art University campus, Academy of Art women's cross country competed at Golden Gate Park for the SF State Invitational on Oct. 11.
Led by three top 10 finishers: graduate student Hasna Kaarour (third), redshirt sophomore Audrey Rosencrans (sixth), and junior Natalia Novak (eighth), the solid collective effort earned the team a fourth place finish.
Volleyball Nets Five Career-Highs in 2-0 Week on the Road
Academy of Art volleyball put up some impressive individual performances in a thrilling 3-2 team victory over Fresno Pacific On October 4th.
Junior middle blocker/opposite Sadie Emery punctuated the win with a career high 24 kills and 19 digs, and sophomore setter Picabo Reinhold tied the program record with an assist total of 63.