Welcome to the apocalypse. Who knew that instead of zombies, boredom would be a formidable threat?
As the abandoned streets and tumbleweed-blown playing fields demonstrate, all Academy of Art University athletic events have been cancelled until further notice. Brought to you by the aggressive COVID-19.
But in these trying times, we'd rather light a candle than curse the darkness. So let's look back at some of the many amazing athletic feats our Urban Knights accomplished in the first part of March—before the shelter in place. It's a great way to pine for easier days, and a reminder of what it will be like when all of this is over.
Men's Basketball Earns Bid / Builds Experience at the Big Dance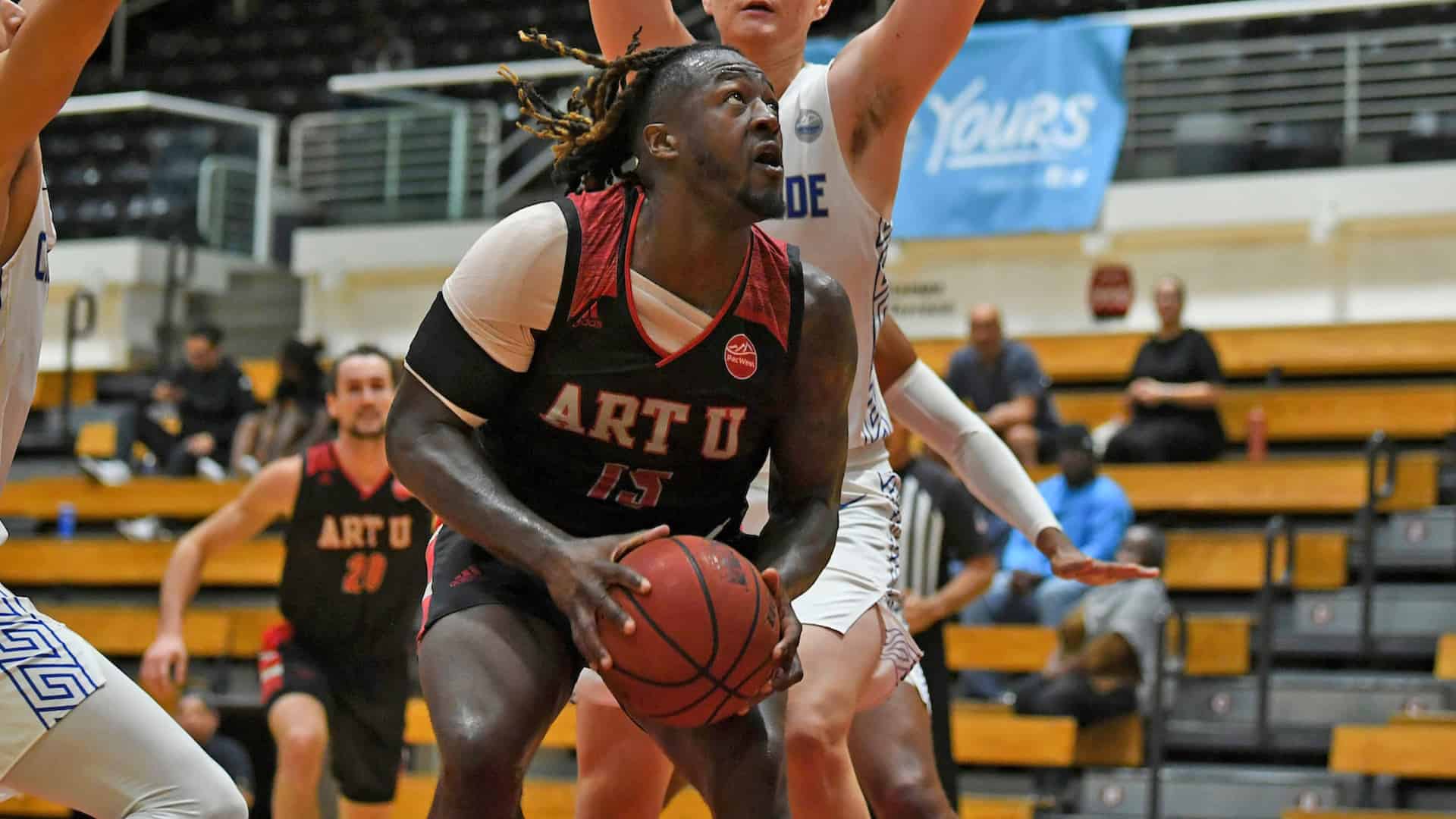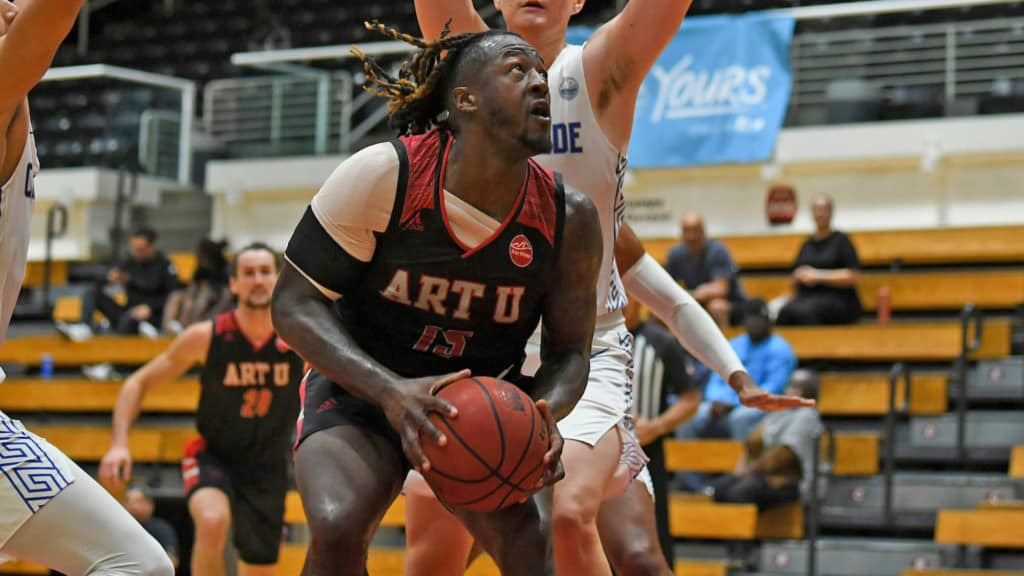 Making the Pacific West Conference Tournament for the second year in a row, Academy of Art men's basketball team unfortunately missed the semifinals, losing to No. 3 seed Chaminade. All-PacWest Team honorees Josh Hill and Stefan Milivojevic had 23 and nine points respectively.
Women's Golf Finishes Third and Second Place in Two Big Tournaments
Academy of Art University women's golf junior Iveta Posledni was named the Pacific West Conference Golfer of the Week for March 6, shooting a career high 3-under-par. When the dust settled, Posledni took second place—proving the driving force behind the Urban Knights' third-place finish as a team.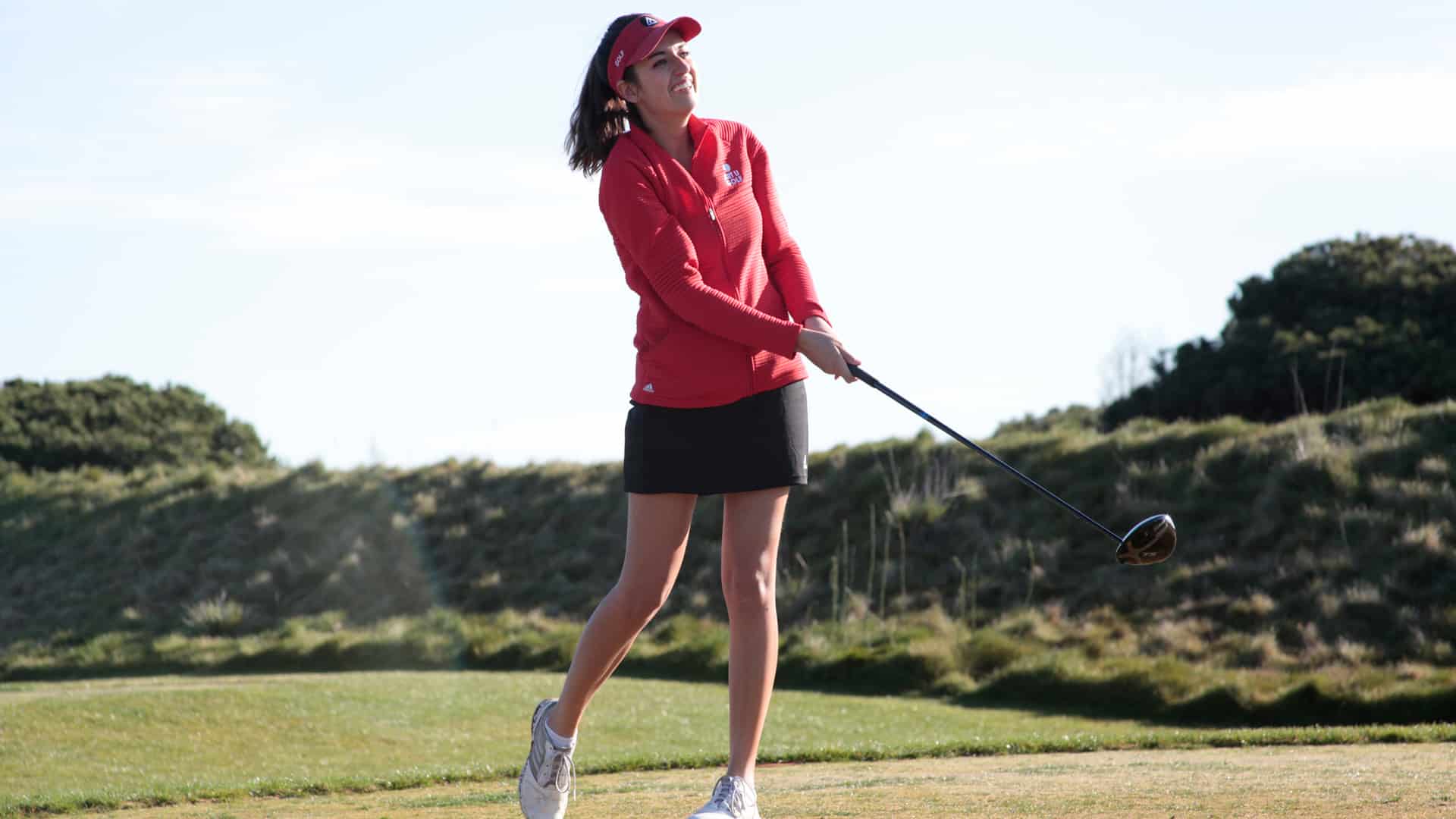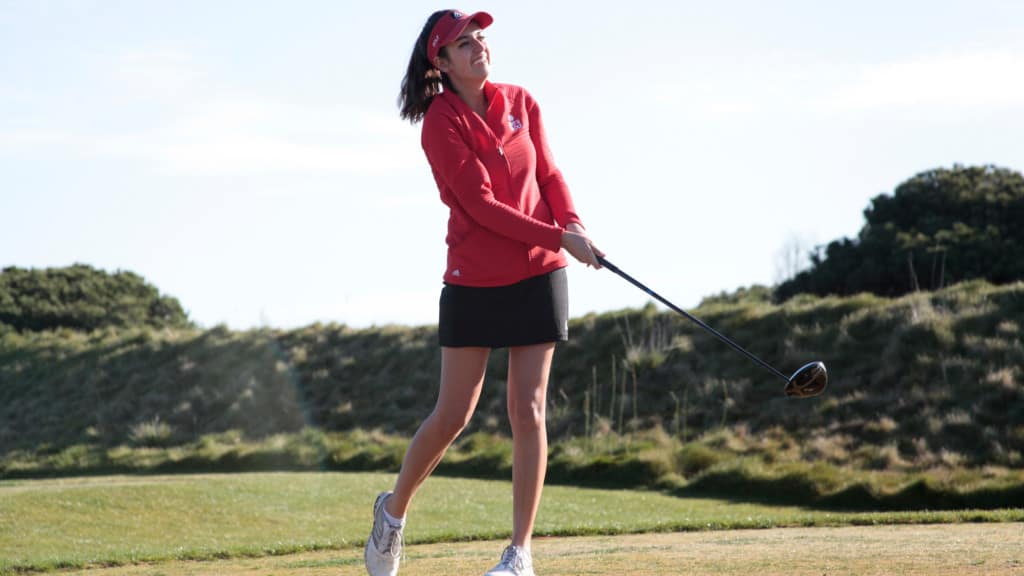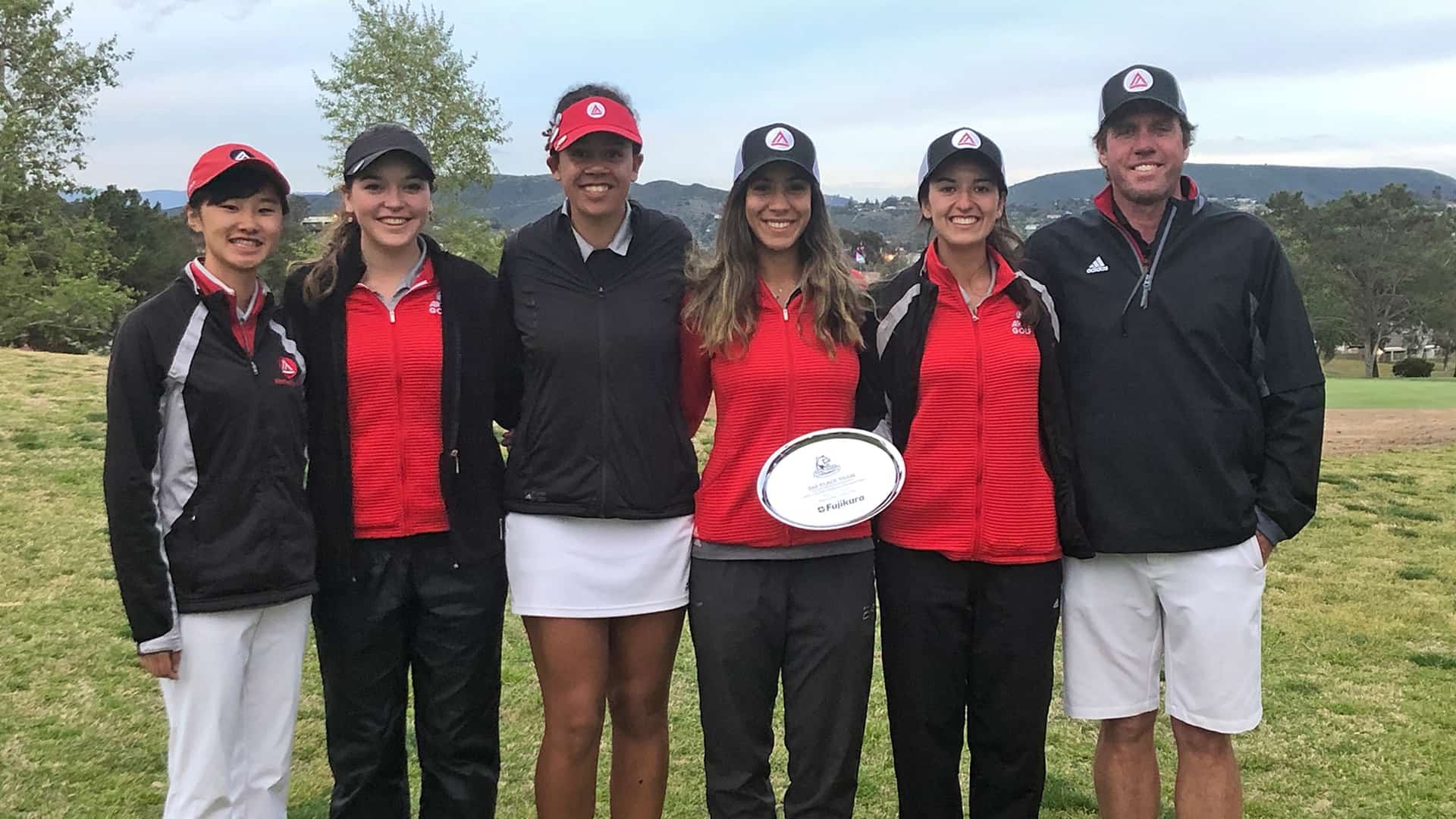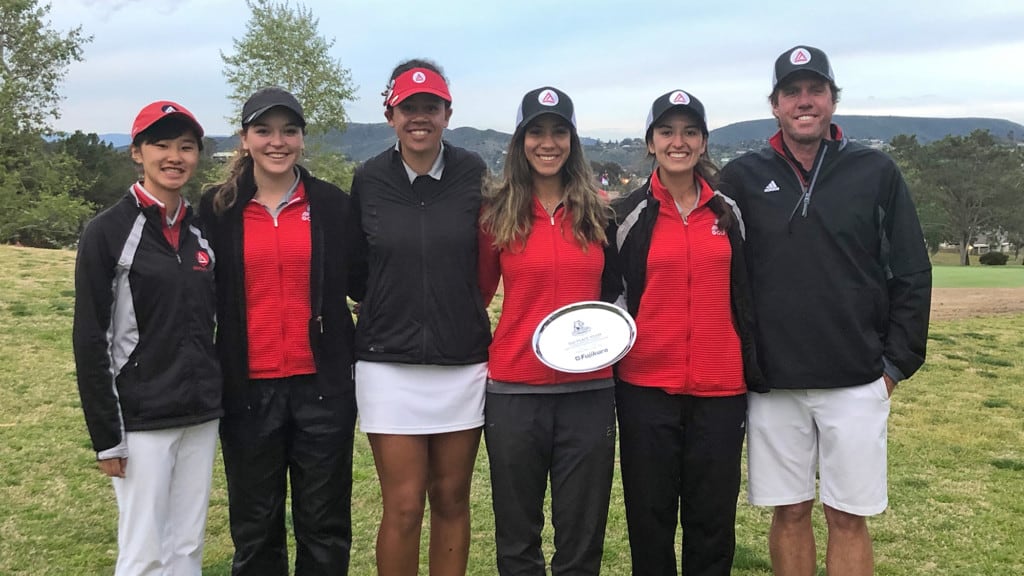 The golfers then finished second in the Cal State San Marcos Fujikura Invitational at the Shadowridge Country Club. For the second consecutive week, junior Iveta Posledni was named PacWest Golfer of the Week, along with three of her teammates who finished within the top 18.
Men's Golf Bring Home the NDNU Invitational Title Academy of Art men's golf team won the Notre Dame de Namur Invitational on March 10 at Poppy Ridge Golf Course. PacWest Golfer of the Week junior Julius Kreutzer finished second-place overall, and a 2-under 70 third round from junior Otto Homruen were just a few of stellar performances.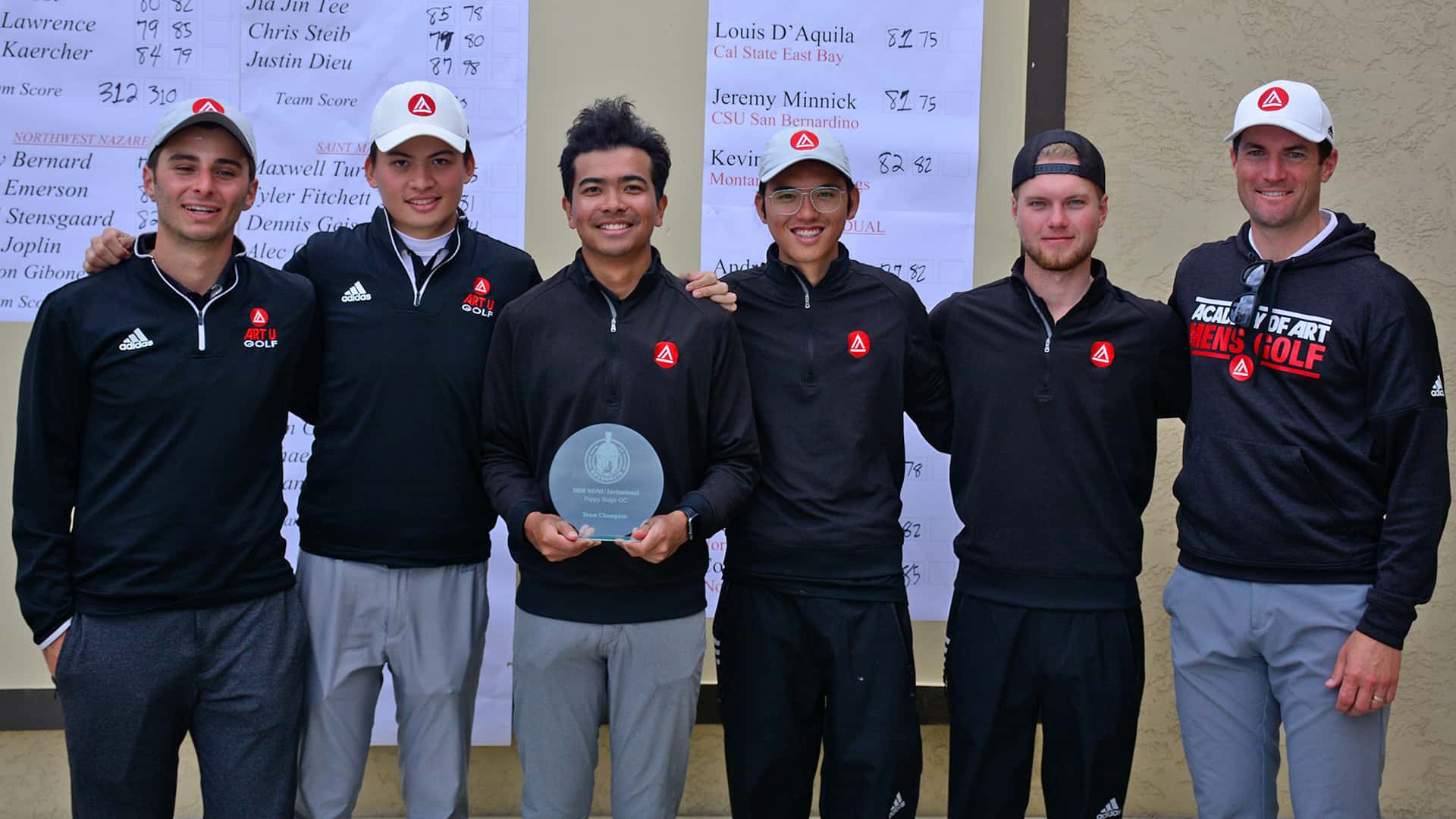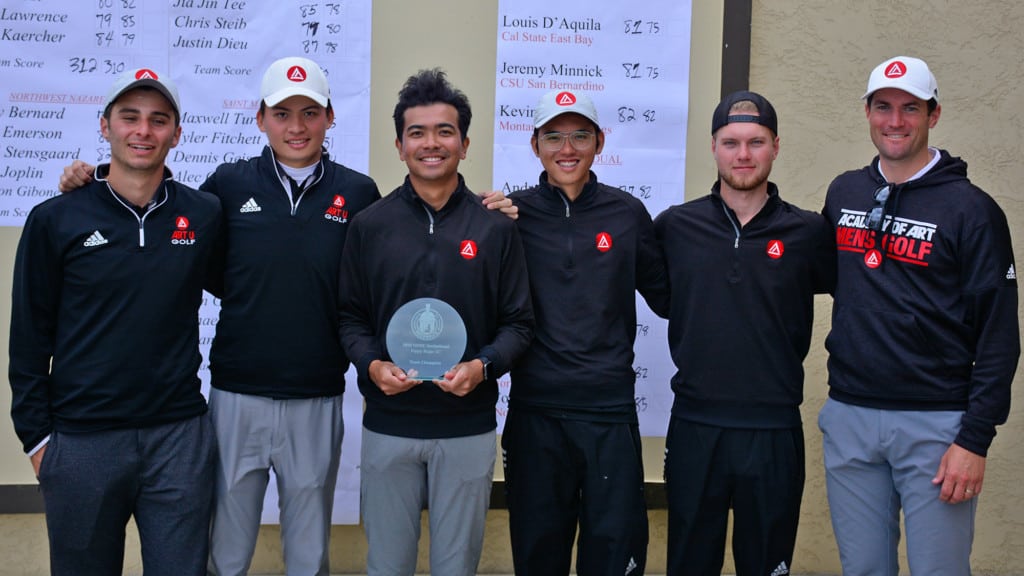 Men's Track & Field Coach Named Assistant Coach of the Year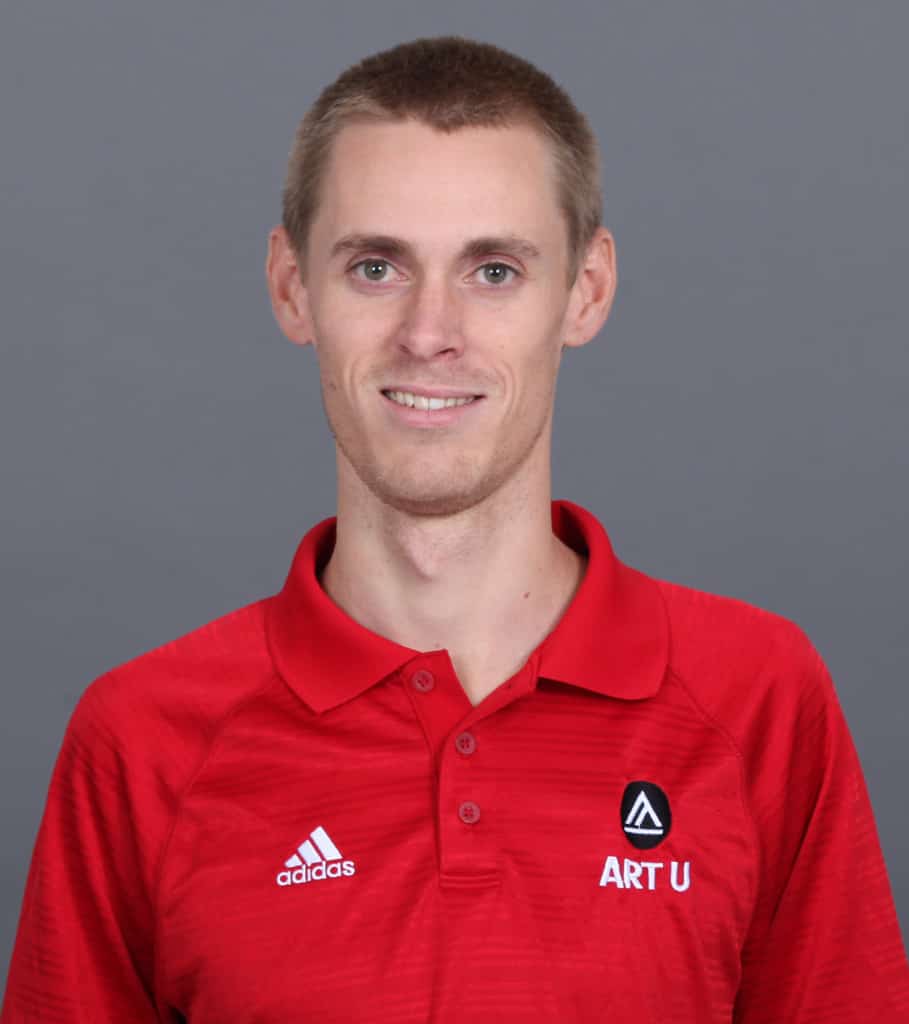 Academy of Art Univeristy's Steve Fuelling was honored as West Region Men's Indoor Track & Field Assistant Coach of the Year by the U.S. Track & Field and Cross Country Coaches Association (USTFCCCA) on March 6. Fuelling's distance crew grabbed seven of the program's 10 Nationals provisional qualifiers, including the top distance medley relay and top mile in the region. The men's team is currently ranked second in the West Region.
Softball Put up a Pair of Splits in Back-to-Back Doubleheaders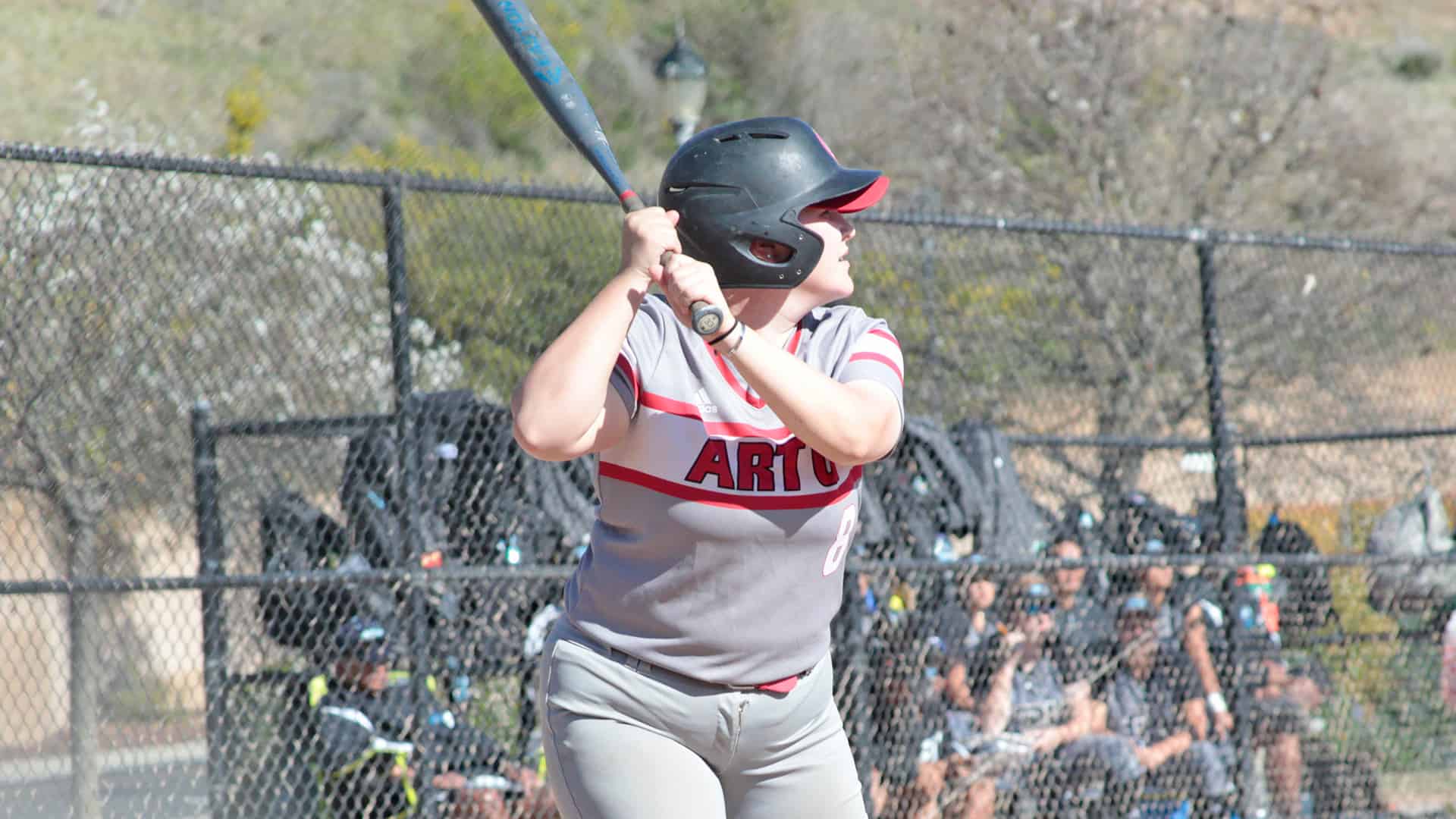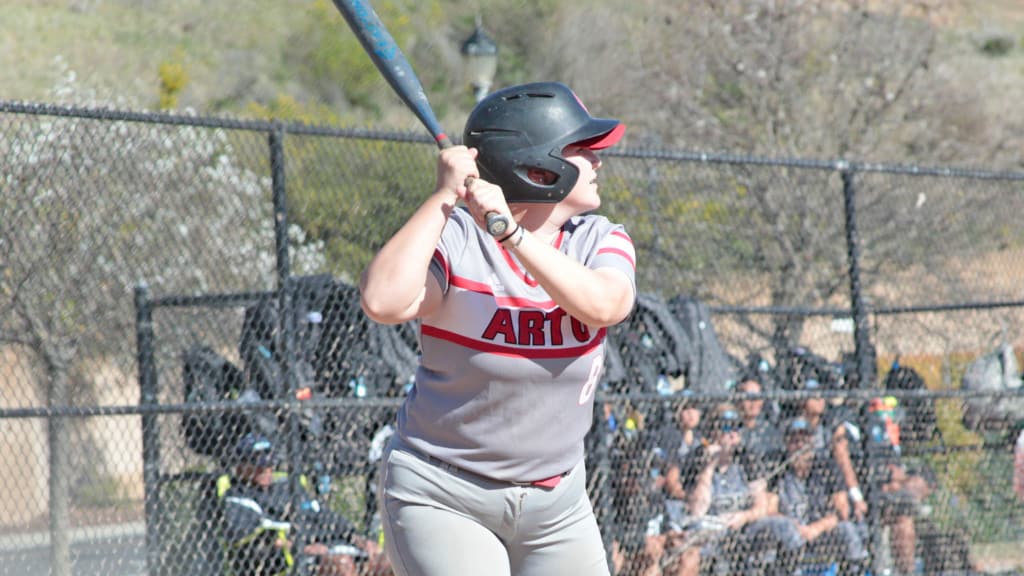 Academy of Art softball scored five runs in the second inning of their second game in their doubleheader with Holy Names on March 5, beating the Hawks 7-6 after a 2-1 loss earlier that day. Senior utility Dominique Seva'aetasi's second career home run sealed the deal, while pitcher Hannah Rose Balke (2-9) offered multiple career-firsts out at Mission Blue Field.
And then the bats came out for Pacific West Conference action on March 11 versus Hawaii Pacific, with a combined 13 runs in the first game, then 22 in the second for another split on the day. After losing the first game in a heartbreaker 8-5, the Urban Knights came roaring back to grab an early lead in the series finale. After a number of lead changes, the teams exchanged three-run surges in the sixth, eventually leading to a 12-10 win for the Urban Knights. Sophomore infielder Cassandra Mittman lead the way going 6-for-8 with a team-high five runs batted in.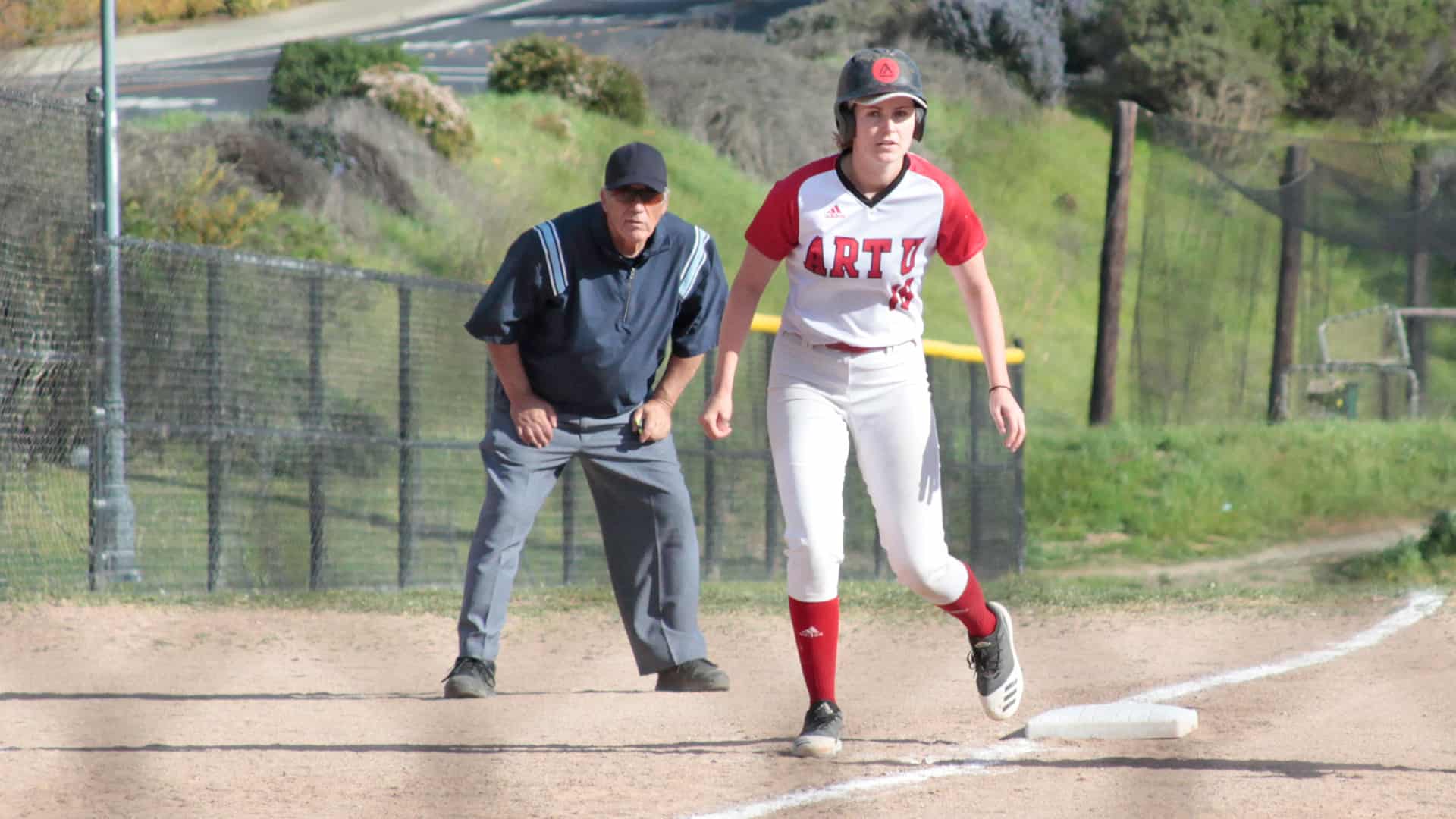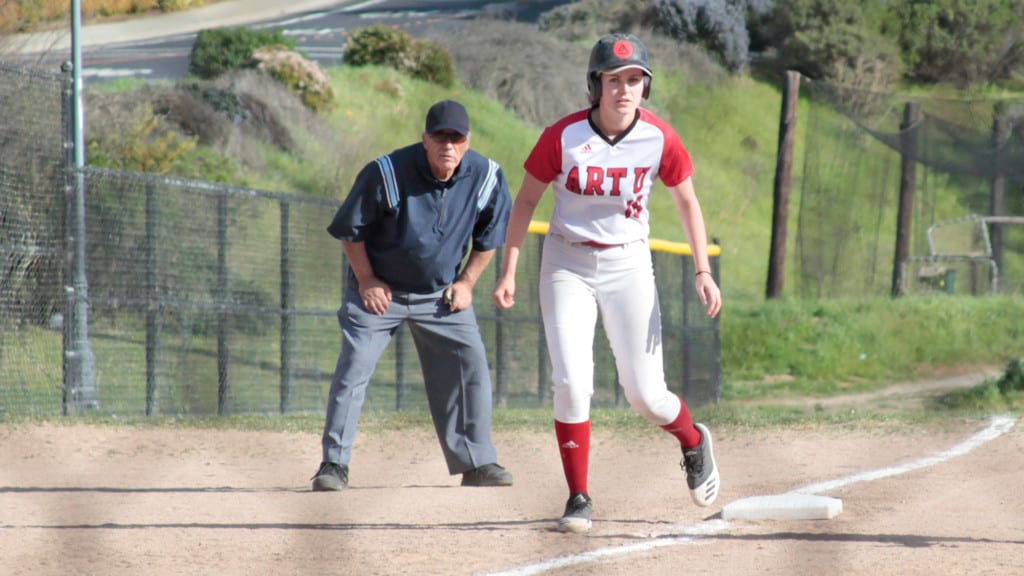 Stellar Pitching, Homer Lead ART U Baseball To Split With HPU
After an extra innings loss to Hawaii Pacific, Academy of Art University Baseball stormed back with 5 runs in the first inning of the second game of their doubleheader. Junior catcher Austin LaBarber sent the first pitch he saw over the left field fence for 3 of the 5 runs, while senior pitcher Jayson Summers (1-0) stepped up with six innings of relief, allowing just one run on four hits with two walks and a career-high seven strikeouts.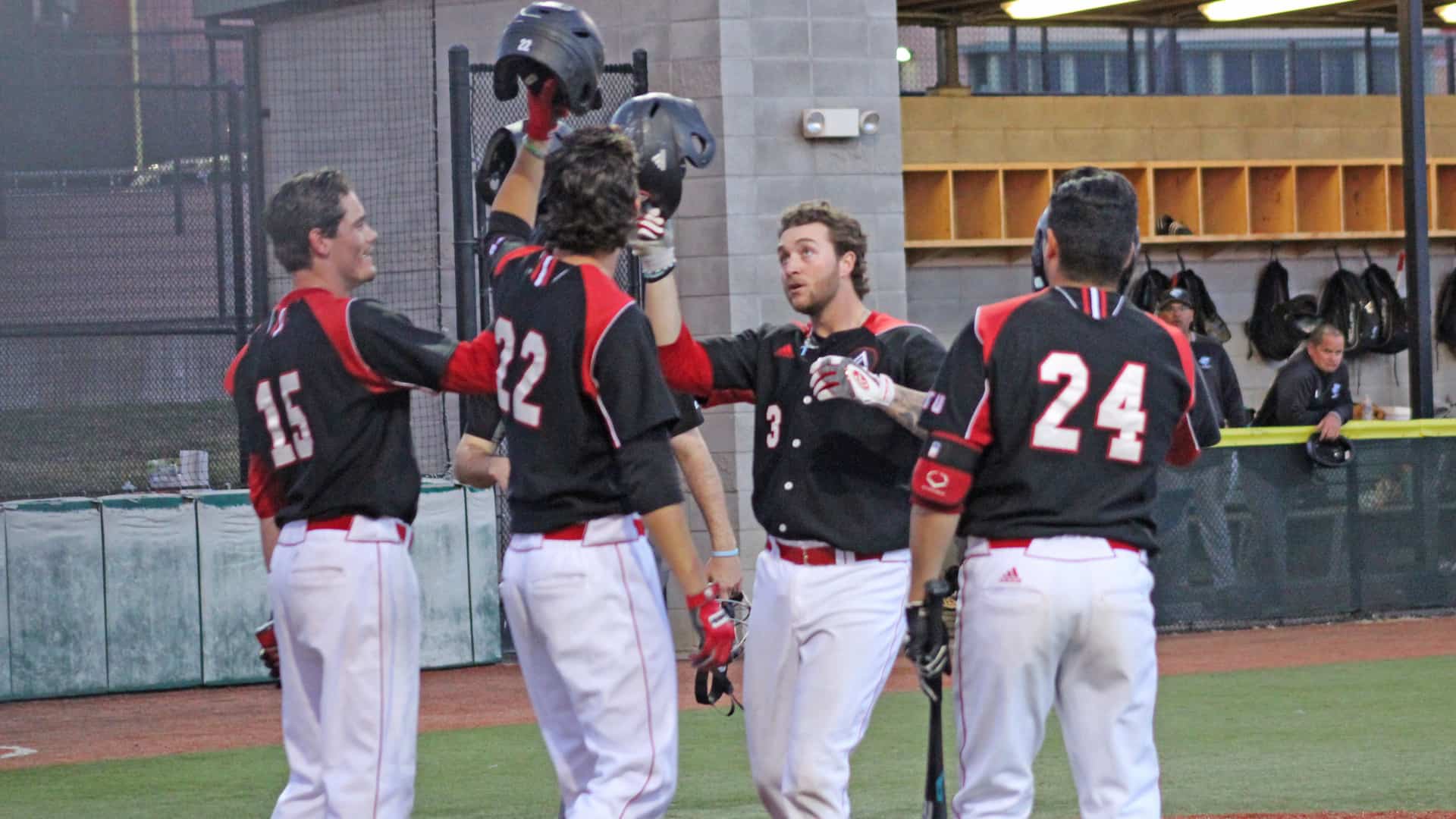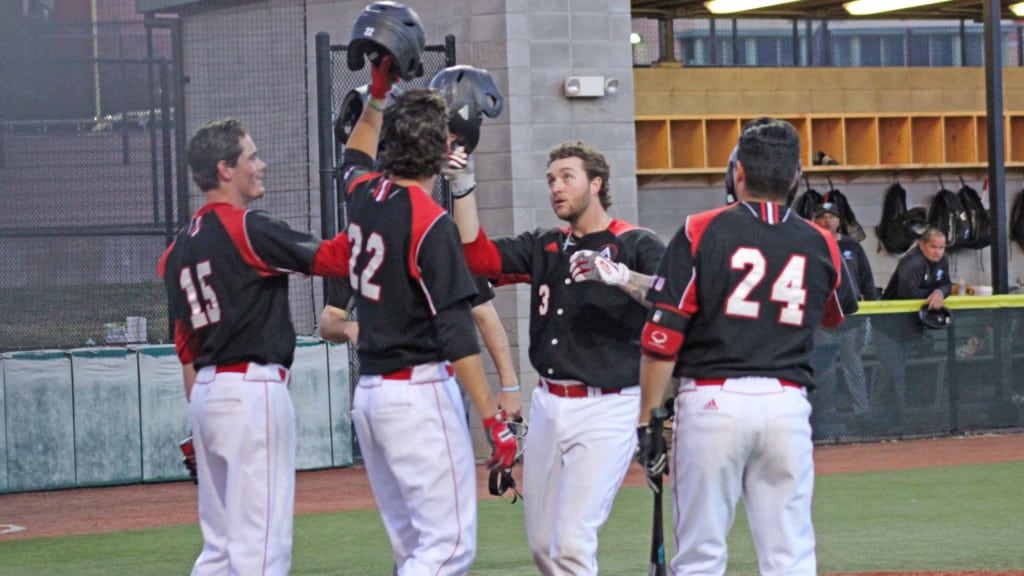 The Urban Knights Will Return
We look forward to following our Urban Knights when the shelter in place is lifted!