It's been said that January is for dreamers, and February is for doers. Although it's the shortest month of the year, even in a leap year, Academy of Art University athletes were doers, doing what they could to pack February with a number of wins and records.
Men's Basketball
Determined to claim the final spot in the Pacific West Conference postseason tournament, Academy of Art University men's basketball team had to be fantastically focused in February. They had to come together as a team, and beat strong teams who were also fighting to get to the big dance.
Here's how it went down: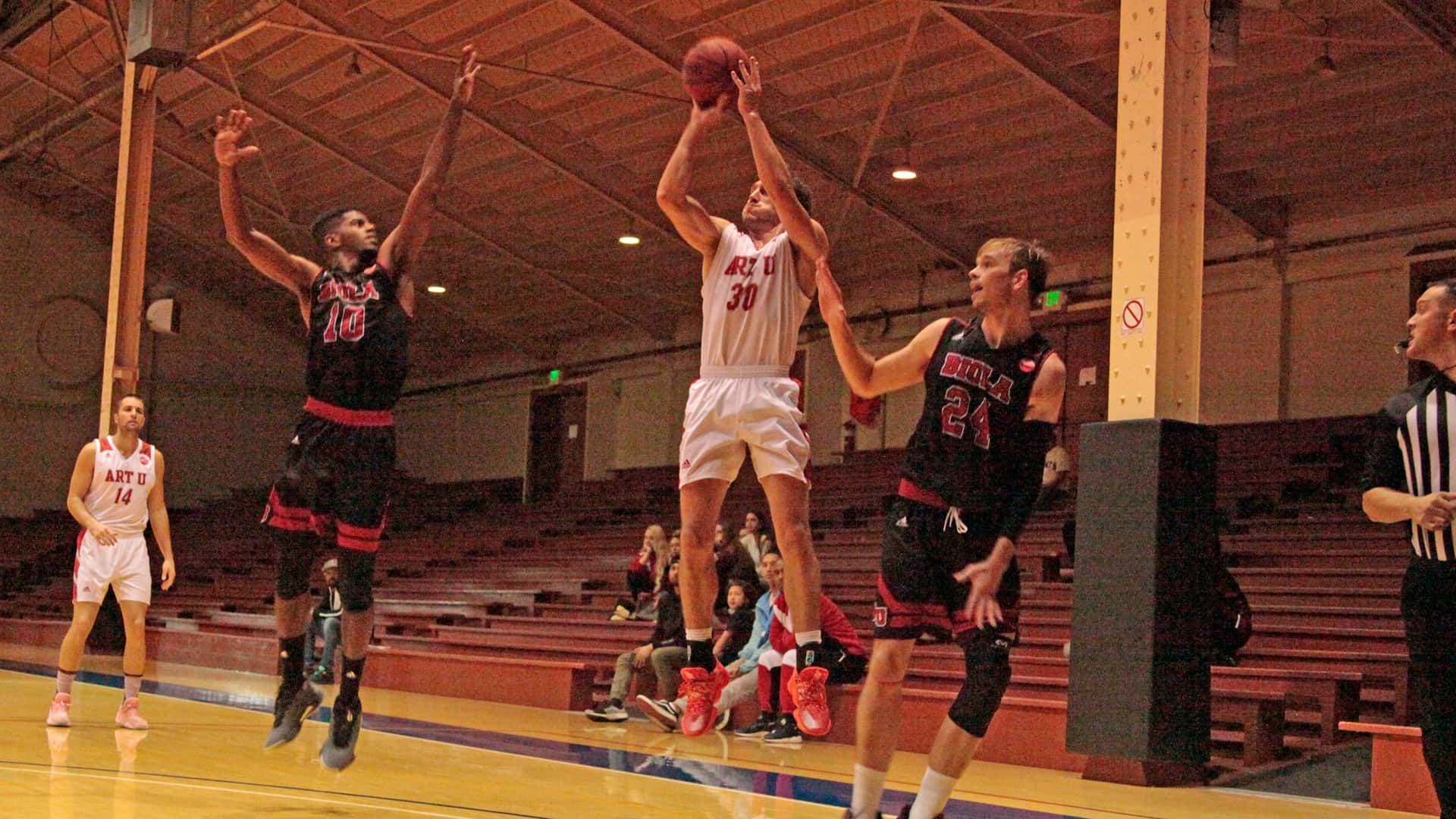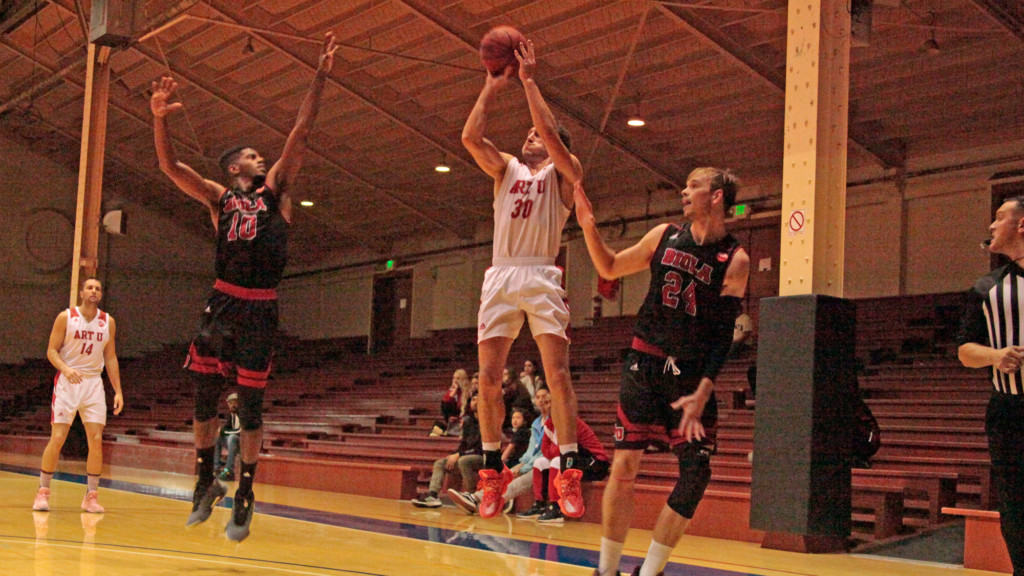 February 6
The team took their first step with a Pacific West Conference win over Fresno Pacific, 74-65, in front of a rowdy crowd on "Campus Safety Knight." Junior guard Stefan Milivojevic scored 24 points, which led the Urban Knights and junior forward Josh Hill put up 17 points and pulled down 14 rebounds for his fourth consecutive double-double.
February 15
With momentum on their side, the team logged the best field goal percentage in program history (.642) on its way to a 91-74 Pacific West Conference victory over UH Hilo. Leading the extremely efficient effort was Hill's ninth double-double (21 points, 12 rebounds) and 19 points from Milivojevic.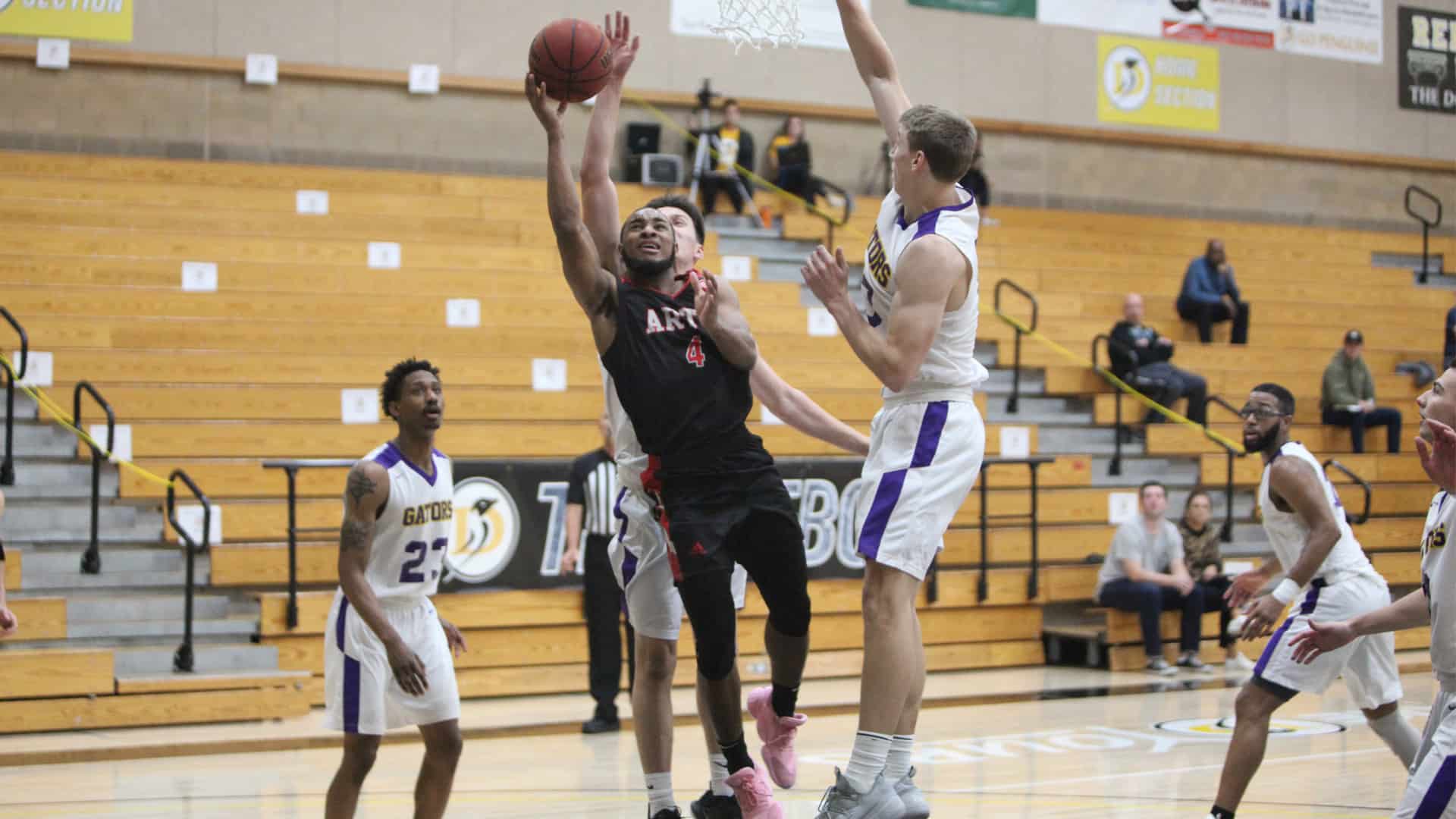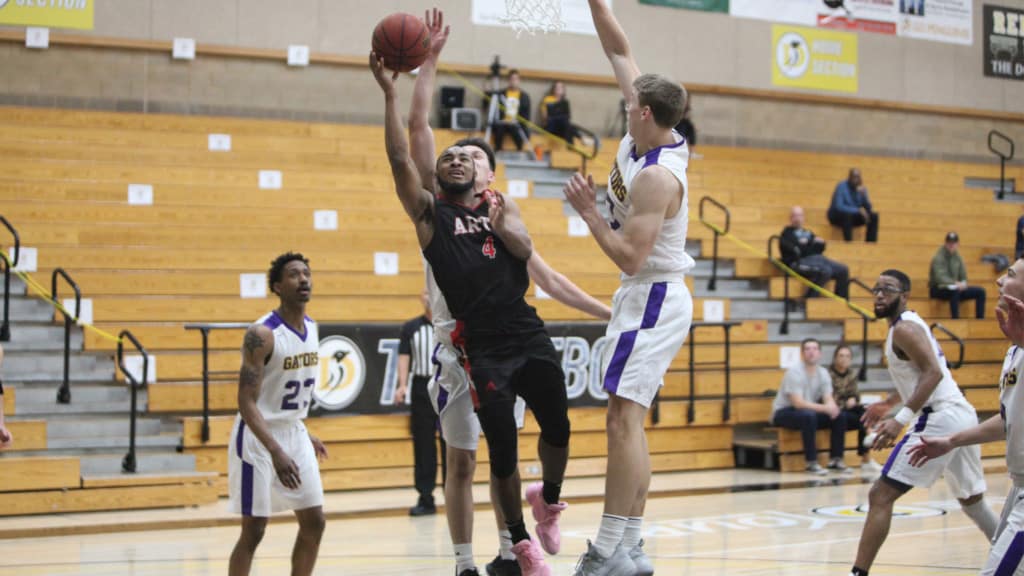 February 22
In a nail-biter with a wild finish, the team snatched a necessary victory on the road against Concordia (California) by a final of 70-68. Milivojevic again led the charge with 23 points while Josh Hill's 13 points and 14 rebounds were his 11th double-double of the year.
February 29
With their goal in site, it was a do or die effort as the Knights pulled out a 67-60 victory over Notre Dame de Namur to secure their spot to the Pacific West Conference postseason tournament. The Urban Knights once again turned to their dynamic duo of Hill (20 points) and Milivojevic (13 points) to lead the way.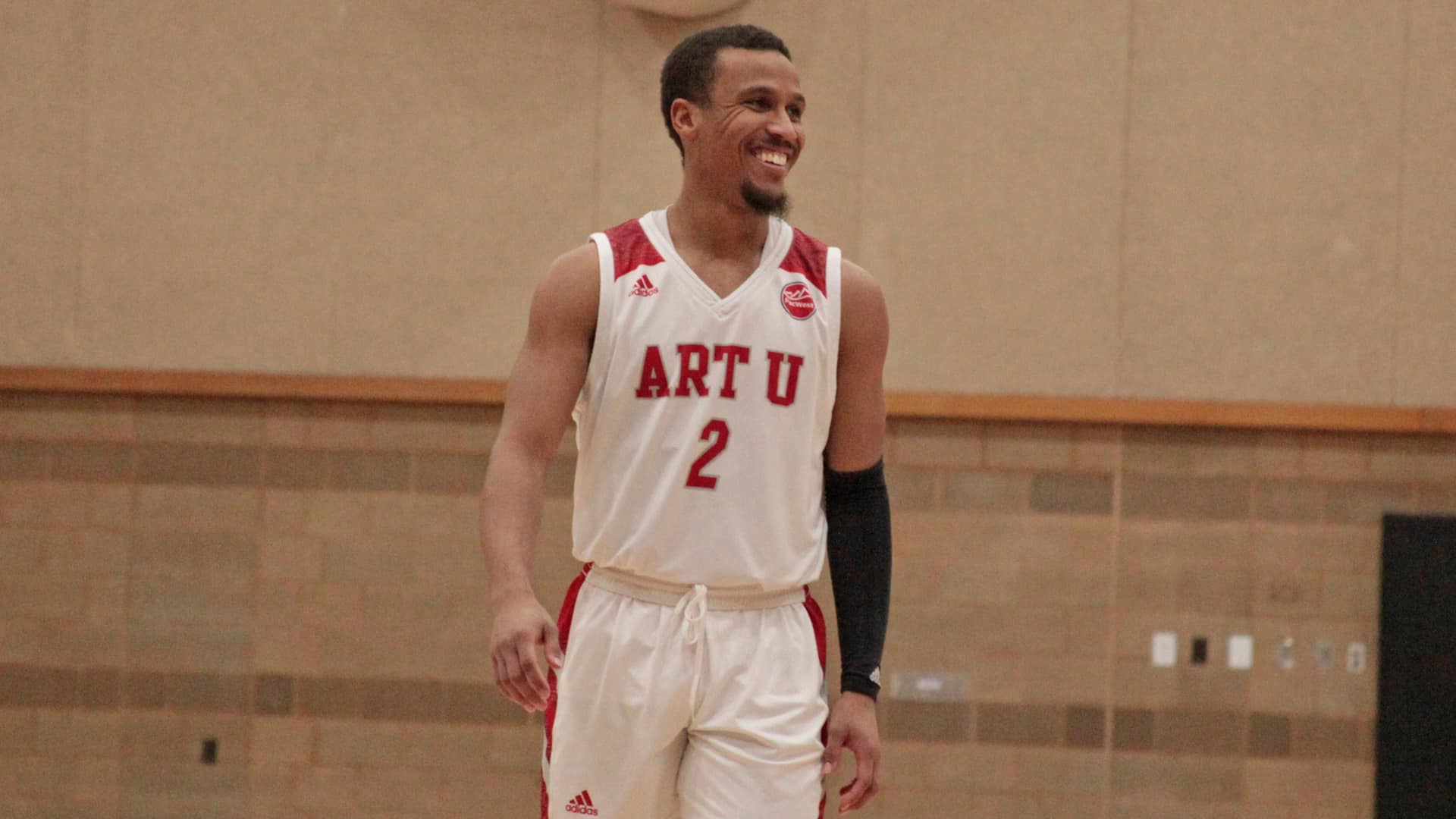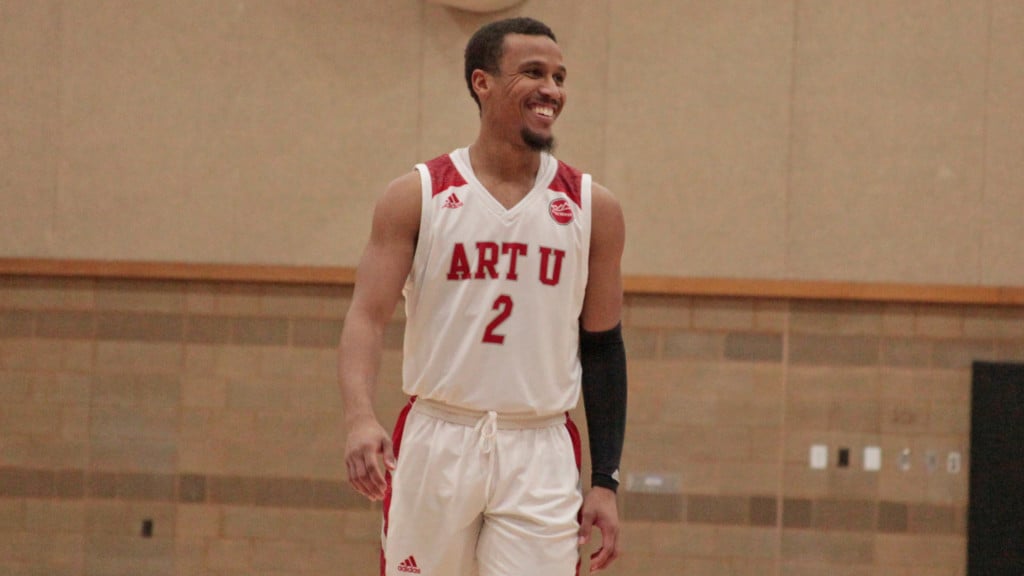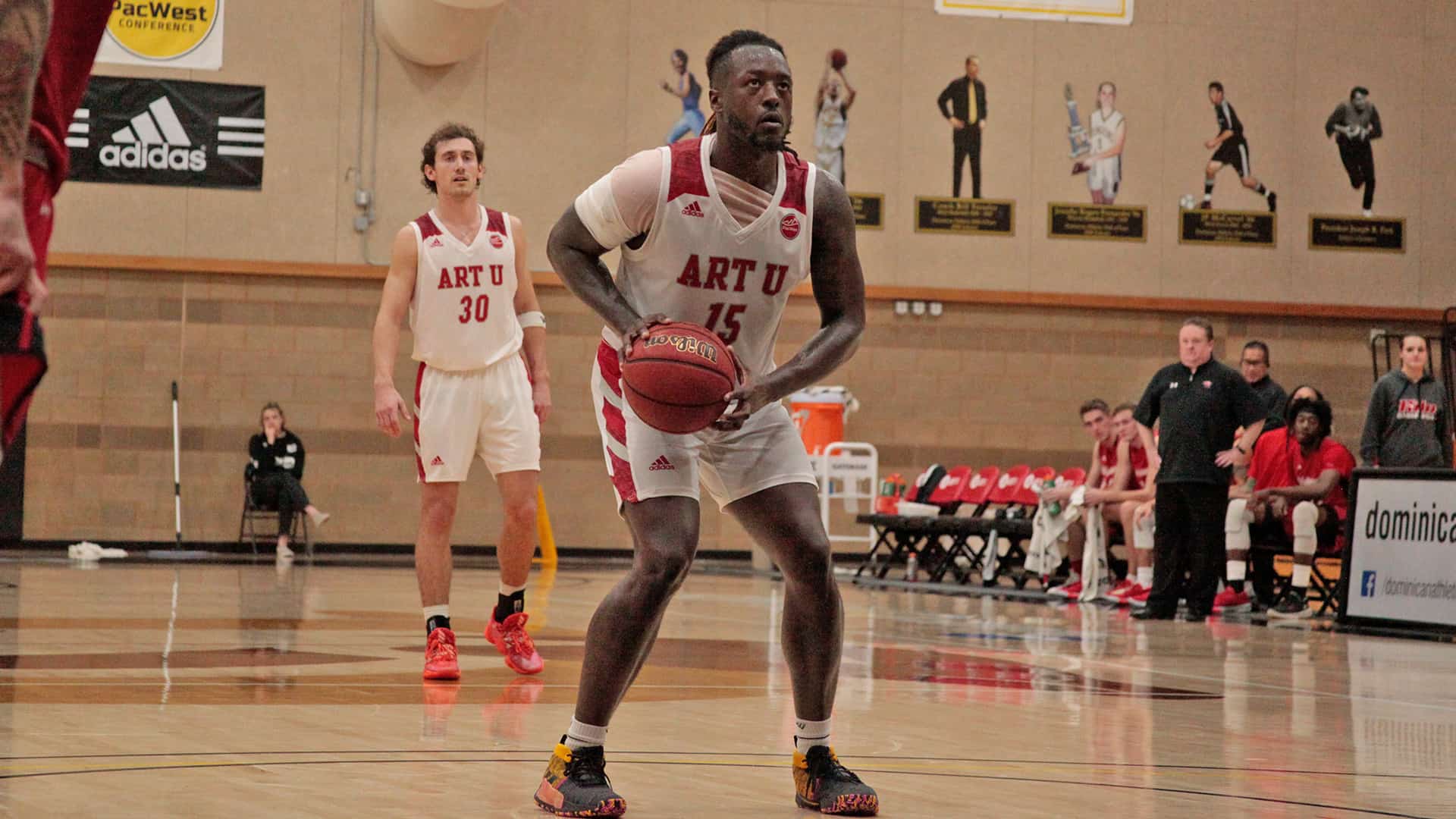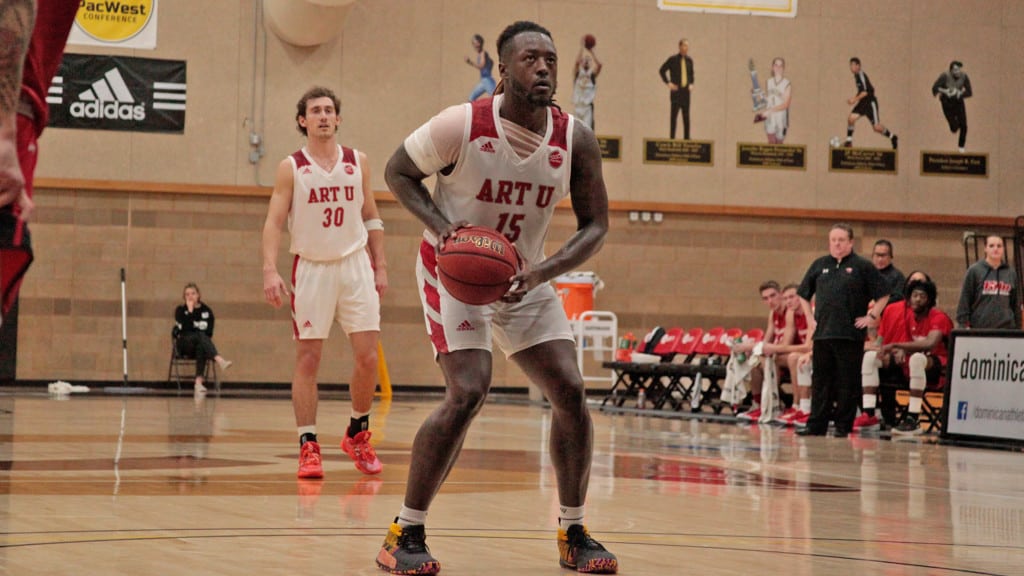 "I could not be happier for this group of young men," said head coach Scott Waterman. "Their ability to stay the course this year—through ups and downs—earned them the opportunity to continue playing in the conference tournament."
Women's Basketball
The Academy of Art University women's basketball team kicked off February with a 68-58 victory over Biola, holding the Eagles to just seven points in the third. Graduate student guard Tayler Bennett put up a game-high 25 points, while sophomore guard Chanel Stuart logged 15 points and 10 rebounds, her first double-double of the season.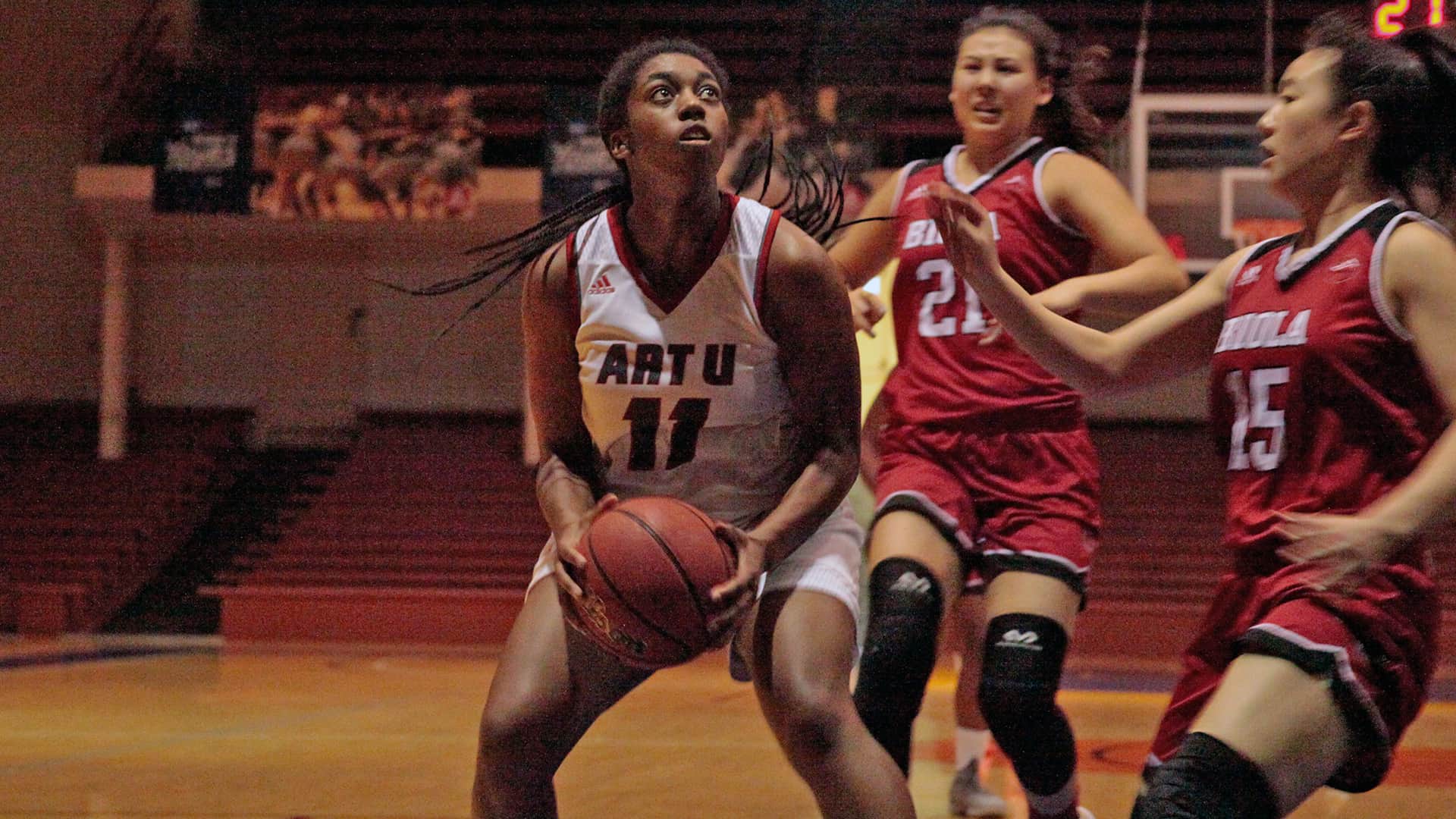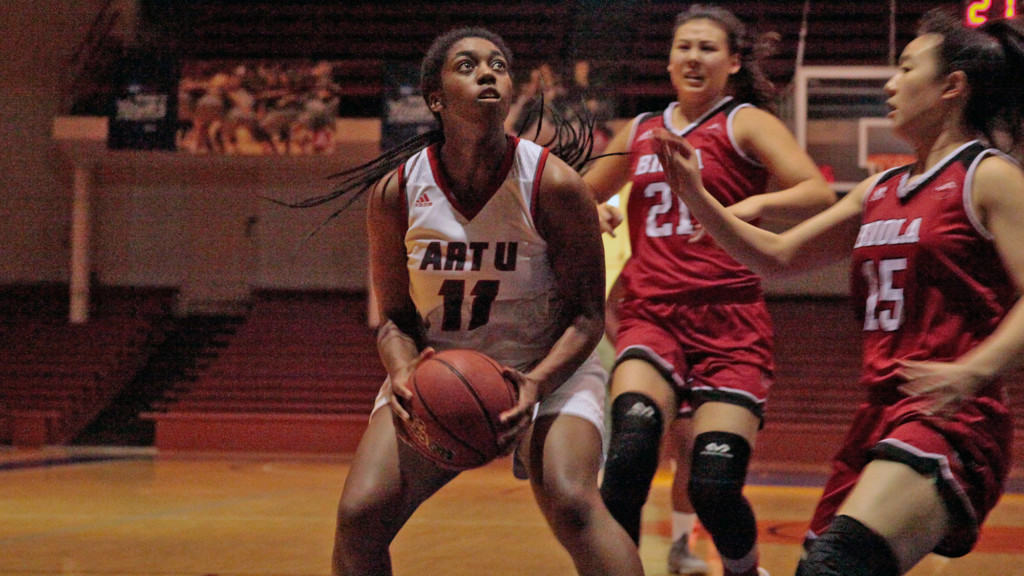 On February 13, the Urban Knights showed an impressive display of teamwork, outplaying Holy Names from the initial tip off. Building on a 14-point lead in the first quarter, the team collectively pulled down a season-high 60 rebounds on their way to a 69-44 victory.
In the February 29 season finale, the knights shotover 64 percent from the field in the first quarter on their way to a 74-65 victory over Notre Dame de Namur. Star guard Tayler Bennett scored a game-high 22 points and logged the program's single-season three-point field goals record with five on the day.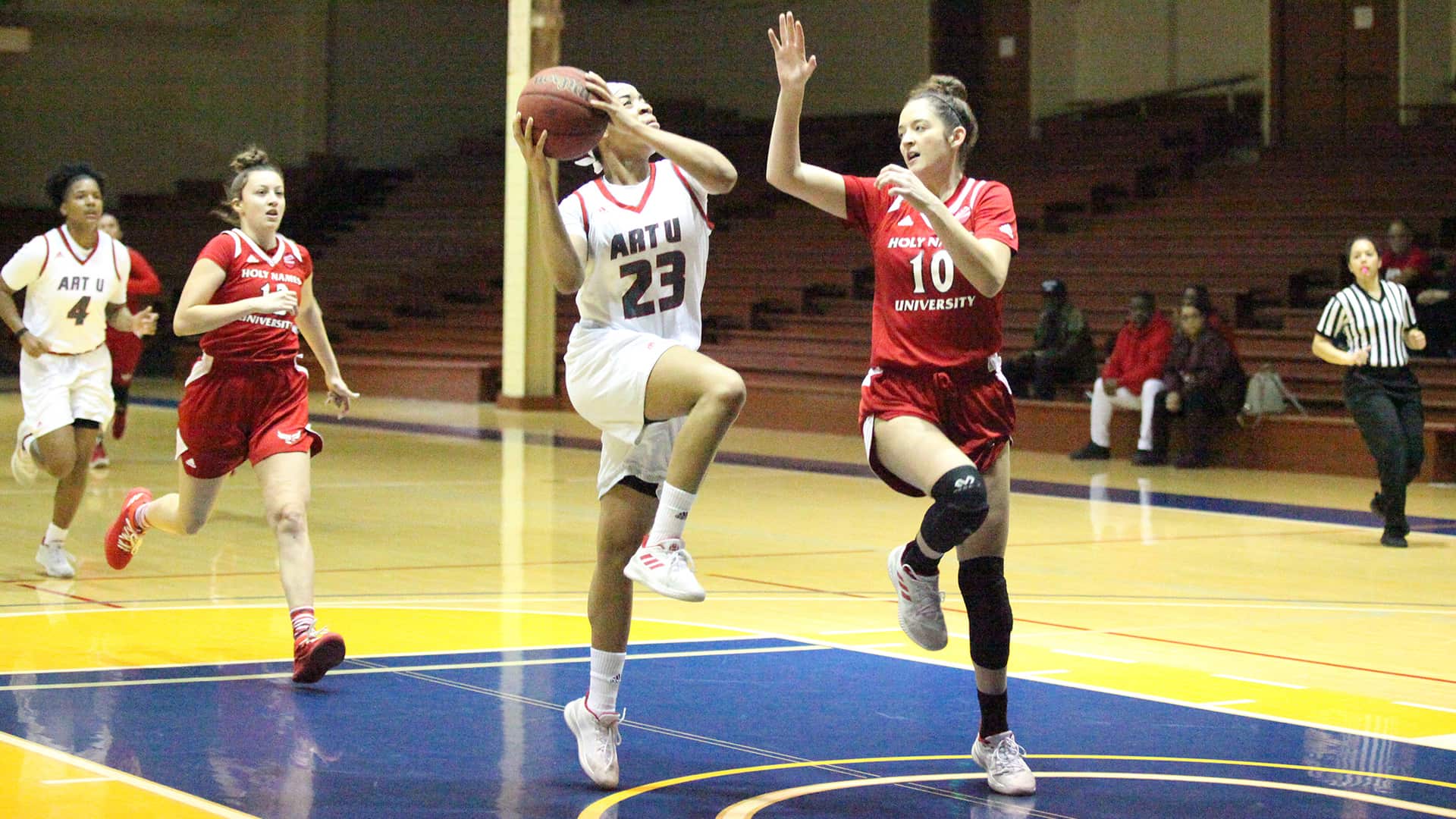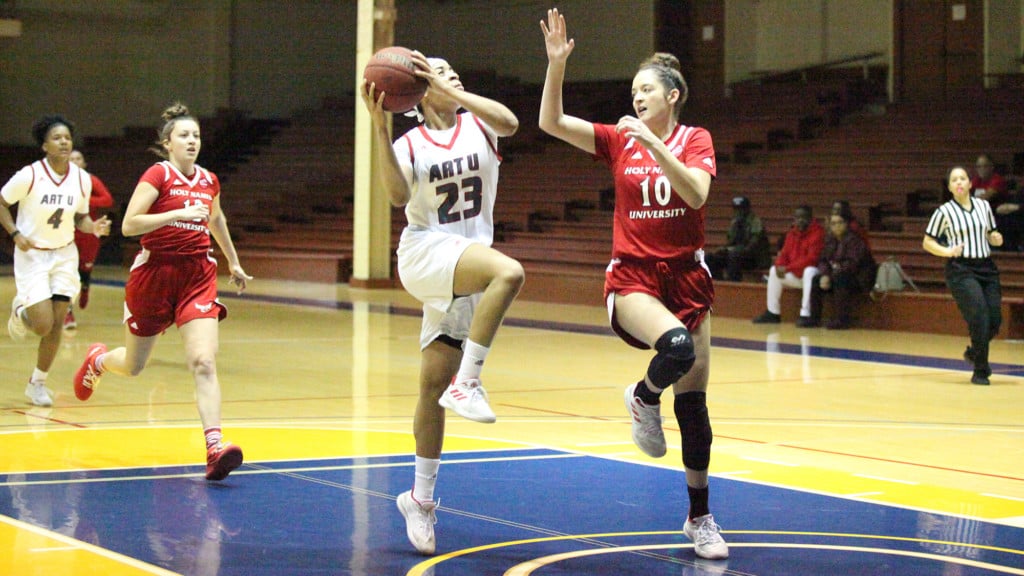 "This year we have made major strides in the right direction," said head coach Krystle Evans. "But we are not satisfied. We are excited to get back to work and prepare for next season."
Baseball
The Academy of Art University baseball team recorded a program record 23 hits in their 17-16 victory against Central Washington on February 9 at a very windy Laney College. Down 14-5 in the third inning, the Knights fought its way back, including a dramatic five-run ninth capped by senior infielder Justin Summers' walk-off hit to win.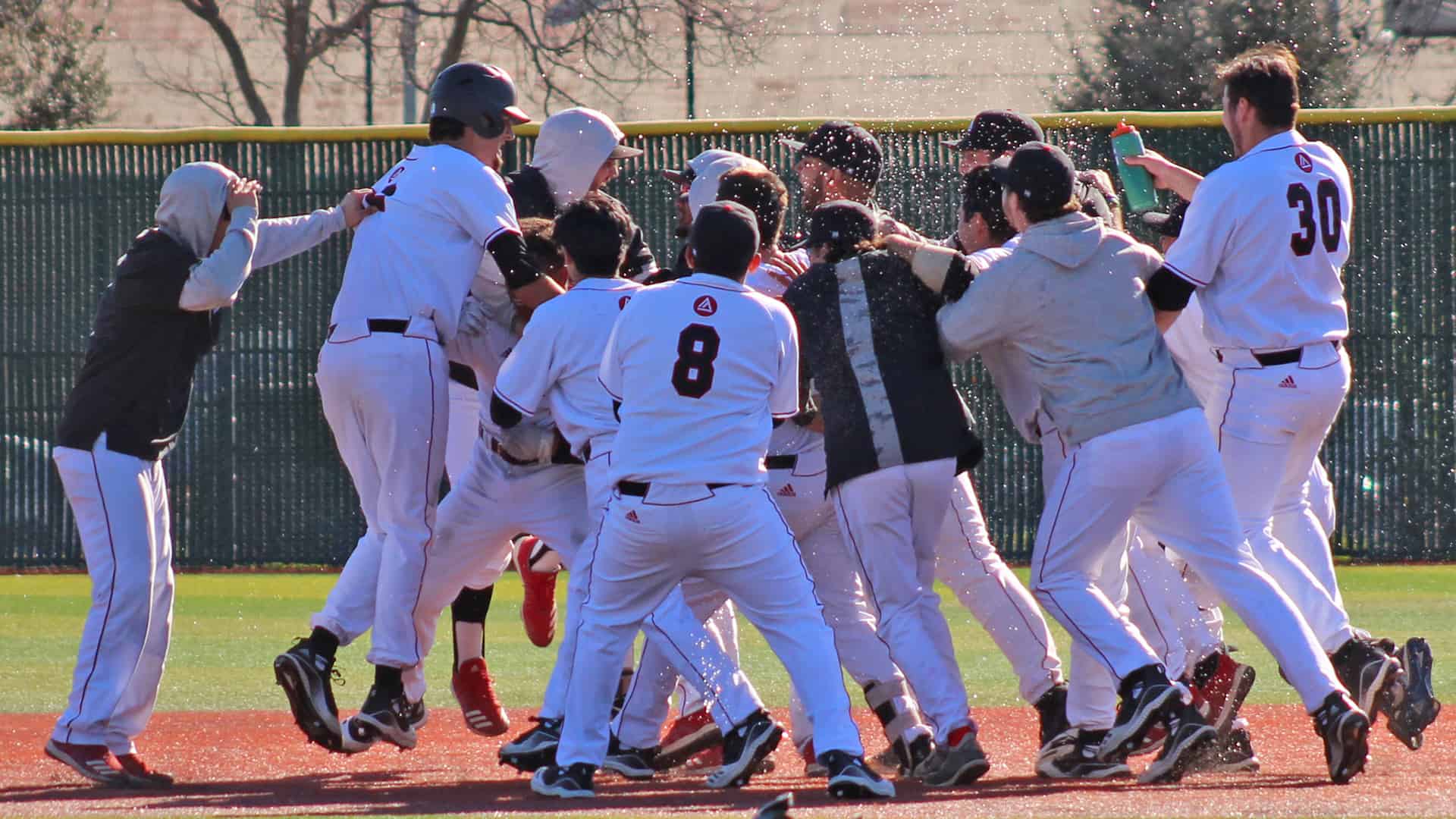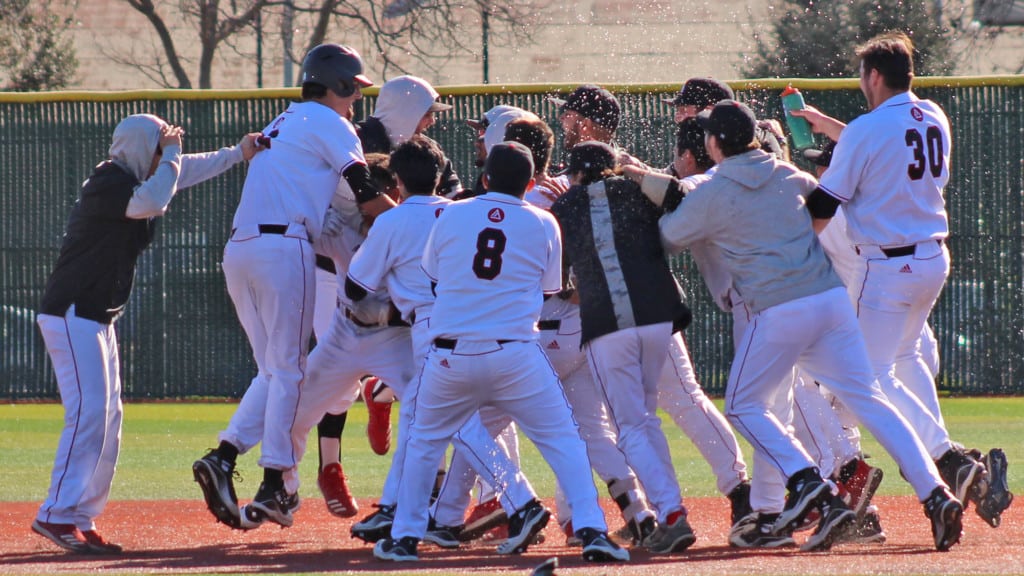 On February 16, the team won one and lost one in a doubleheader split with Holy Names, despite two excellent starting pitching efforts from junior Ryan Skillman and senior Matthew Sanchez. Skillman is now the program's ninth player ever to throw 9.0 innings, leading the Urban Knights to a 3-2 victory in the first game. Sanchez tossed a career-high 8.0 innings with no earned runs allowed in a game that tipped to HNU 4-2.
On February 22, catcher Ryan Gamboa, along with outfielders Ty Conrad and Cannon Secrist went 10-for-14 combined—a home run and six runs batted in—to give the Knights an 8-5 victory against Saint Martin's.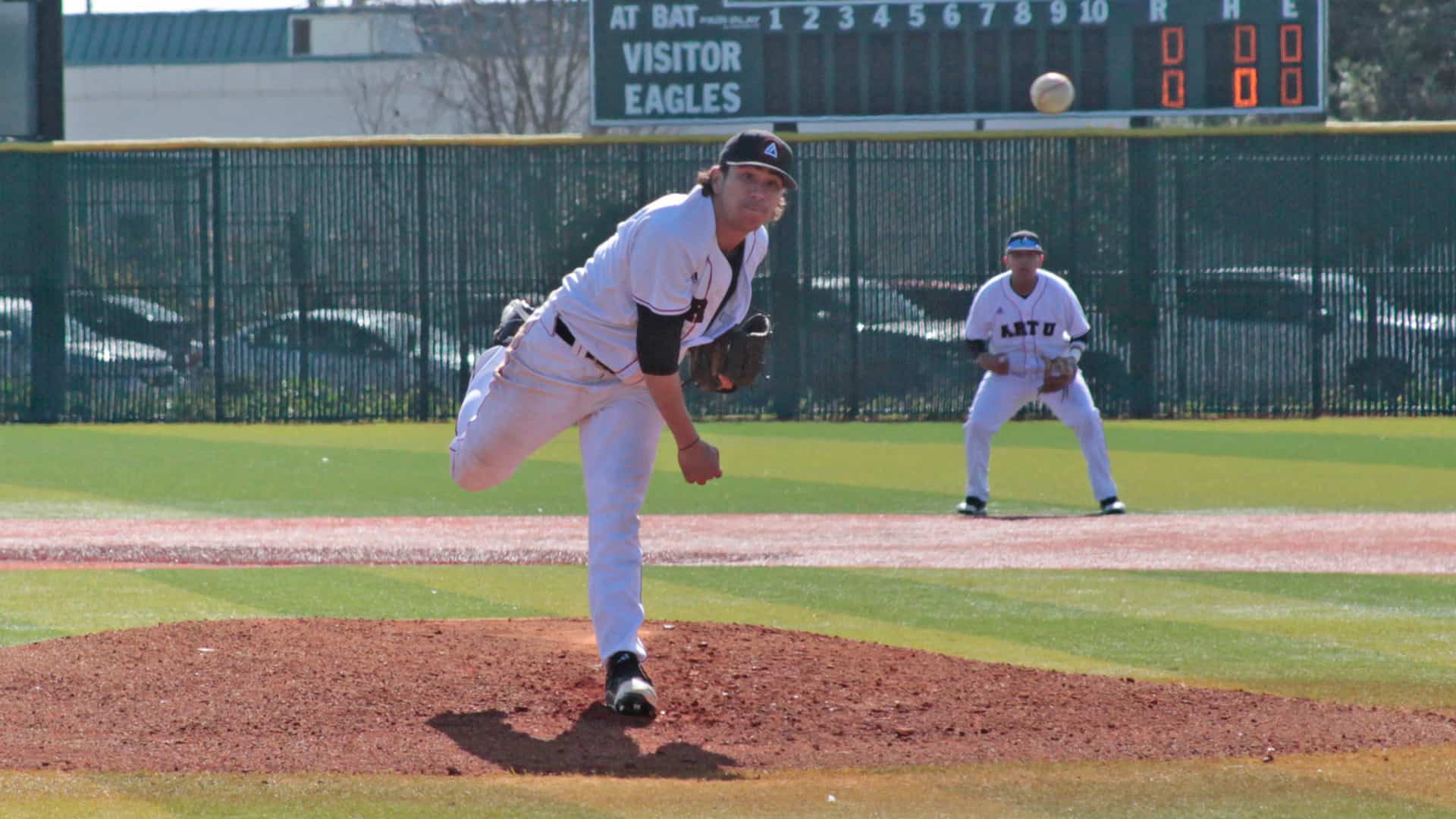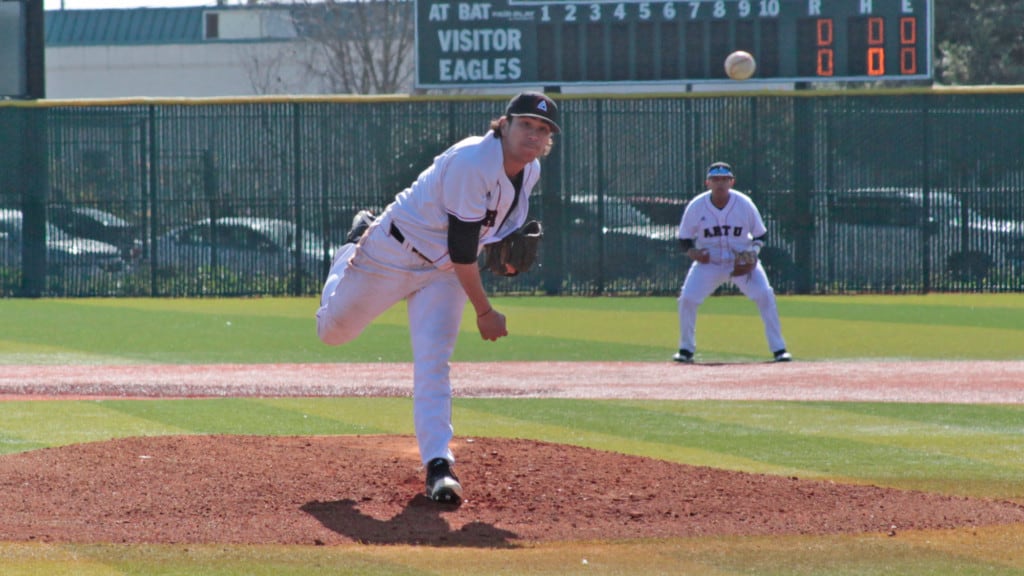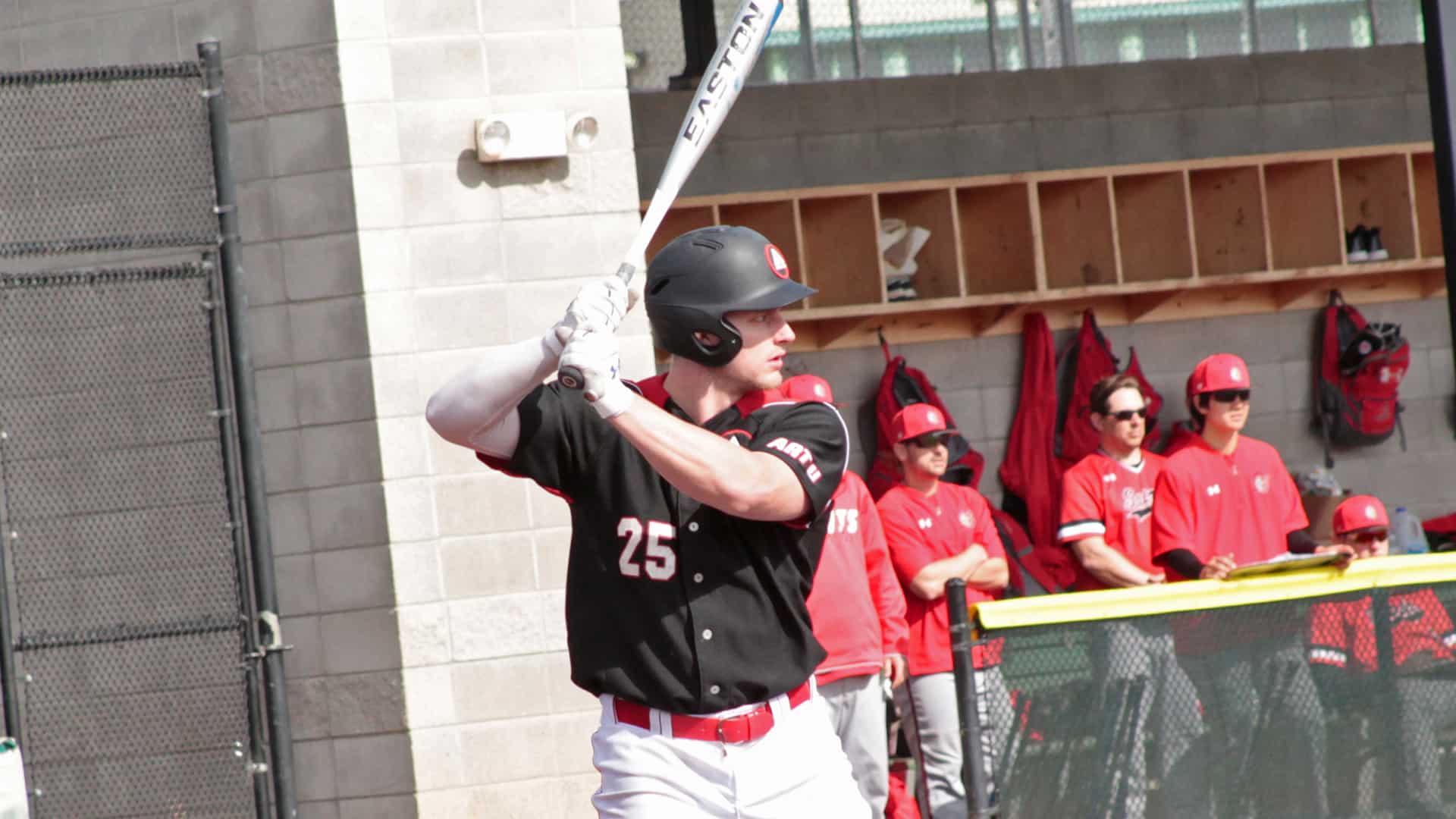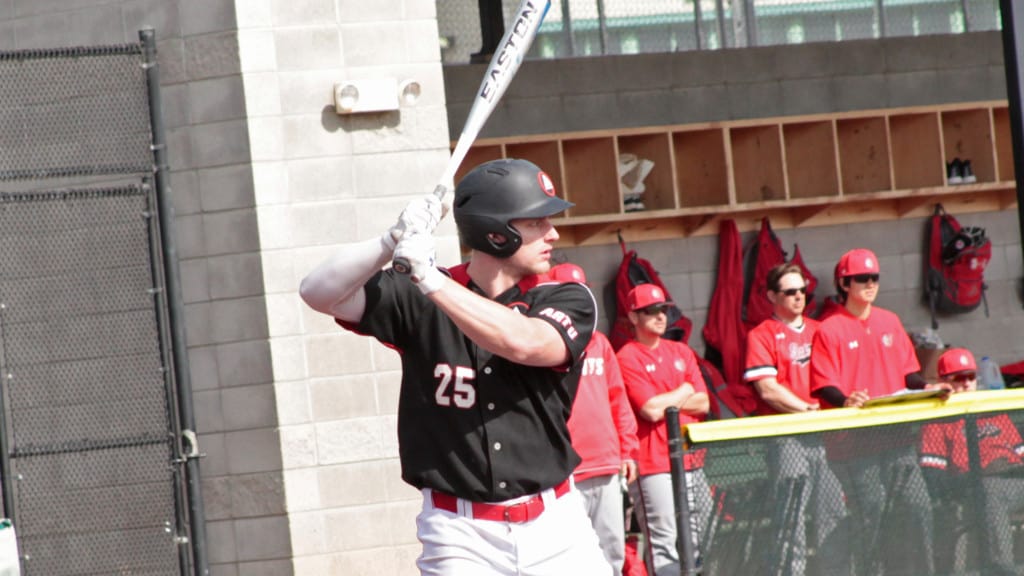 Track & Field
On February 8, Academy of Art University track & field posted a number of NCAA Division II Indoor Nationals provisional times including Ombretta Picciolie Minkue Meye (60m), Darria Matthias (60m), Natalia Novak (1 Mile), and Latavia Hawkins (400m).
Then on February 15, the Urban Knights dropped the mic at the Grand Valley State Big Meet, leaving with several of the best marks the program has ever seen inside the Kelly Family Sports Center. Ombretta Picciolie Minkue Meye (400m), Natalia Novak (800m), and the men's Distance Medley Relay all rose to second in ART U history in their respective events.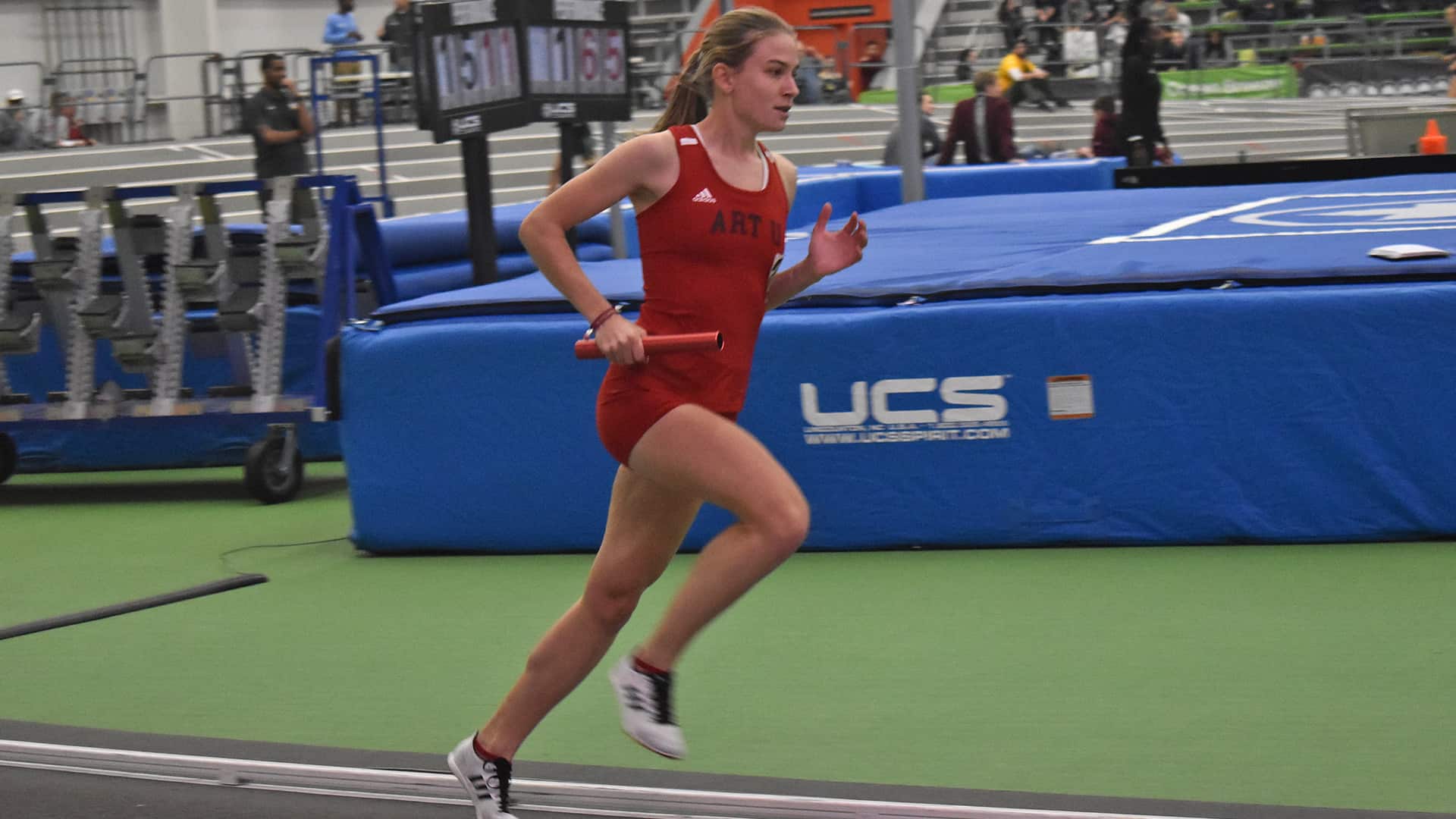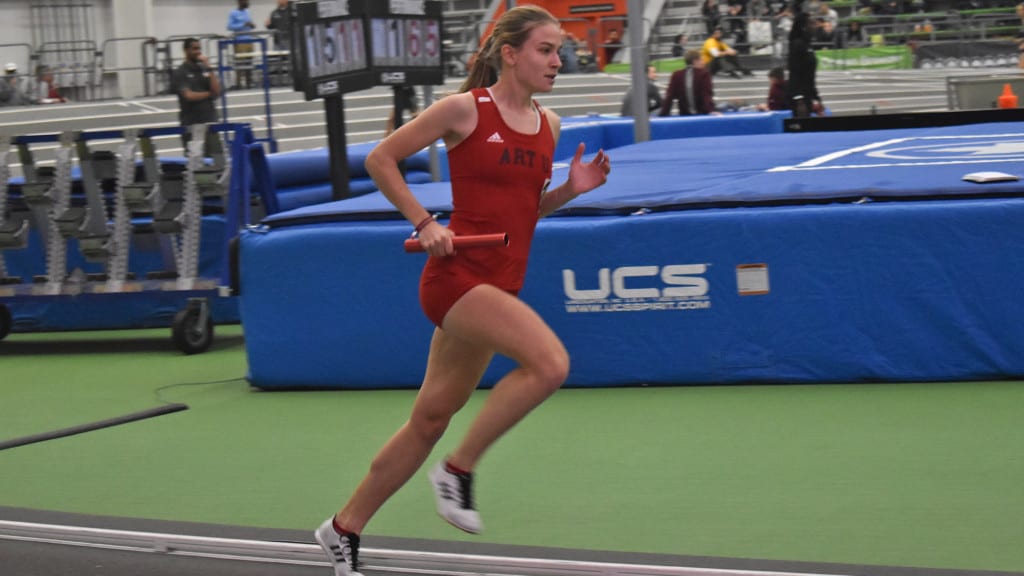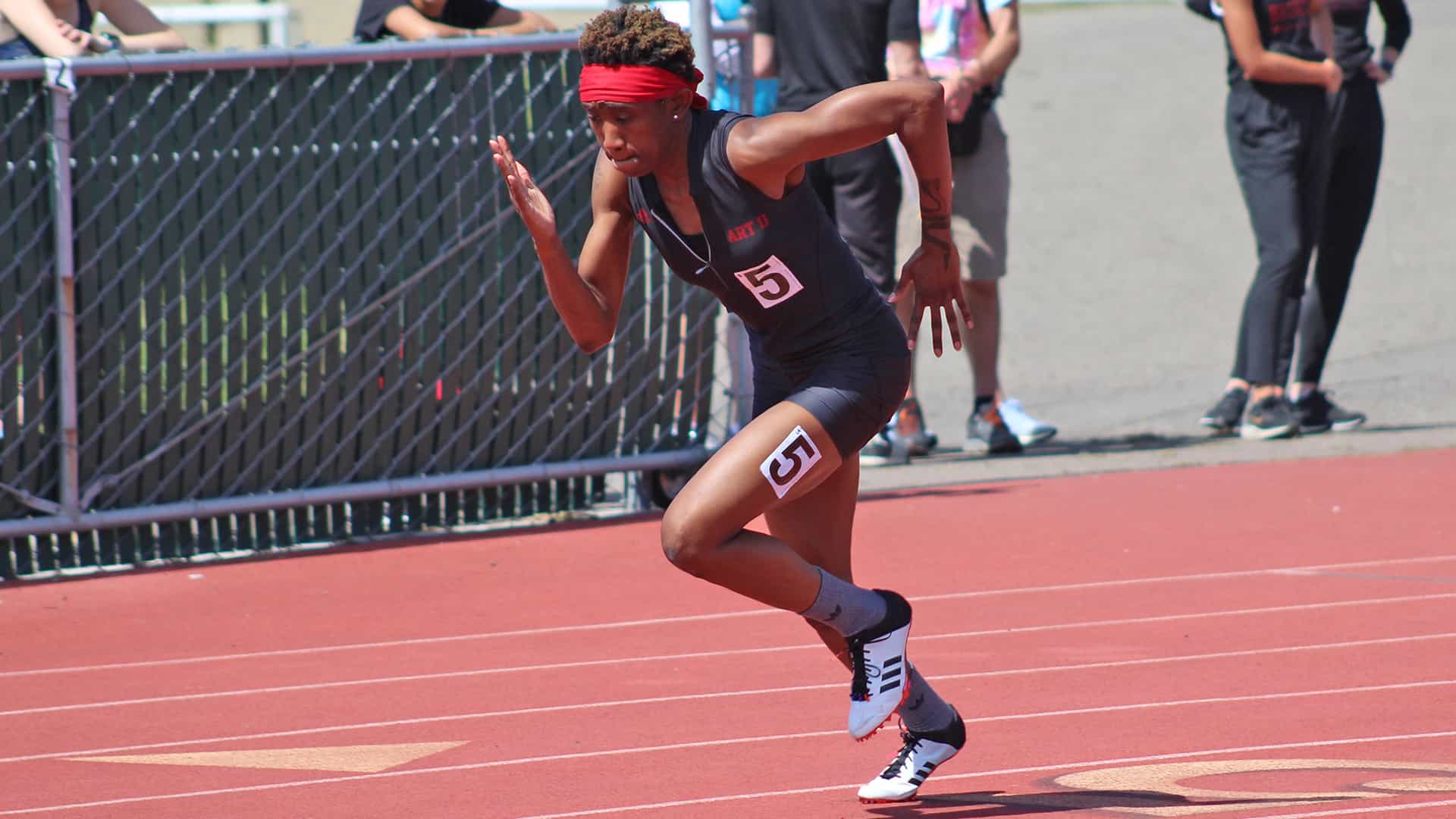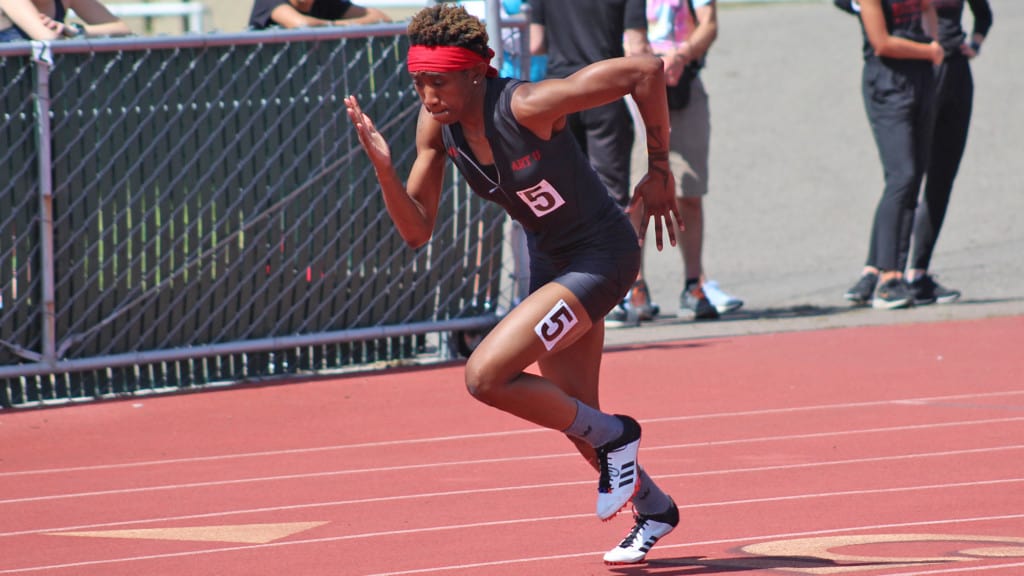 Top-notch performances from our tracksters kept on coming at the Boston Last Chance Meet on February 28 inside the Terriers' Track & Tennis Center. Program records came from Natalia Novak in the mile and the men's distance medley relay.
Tennis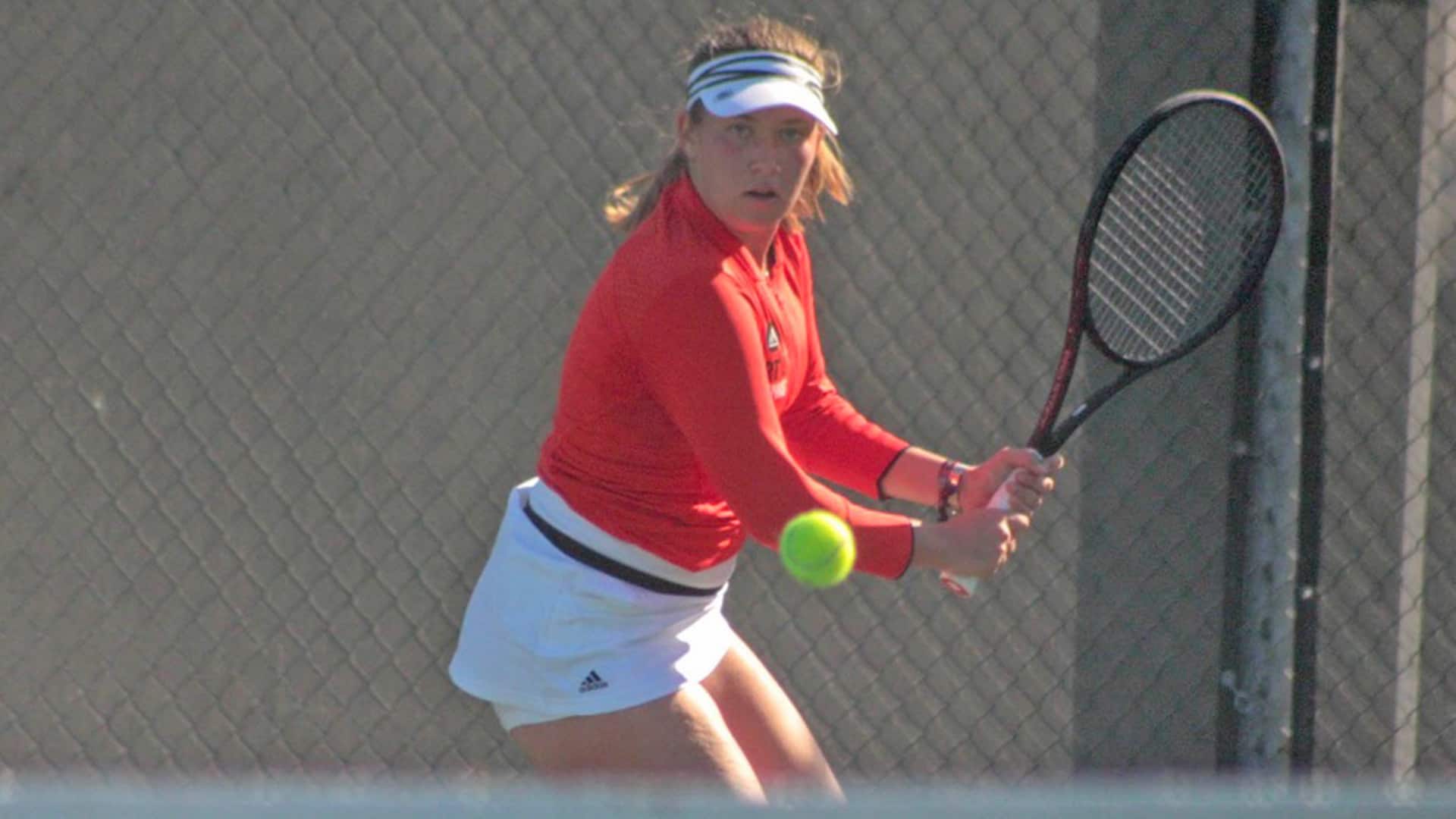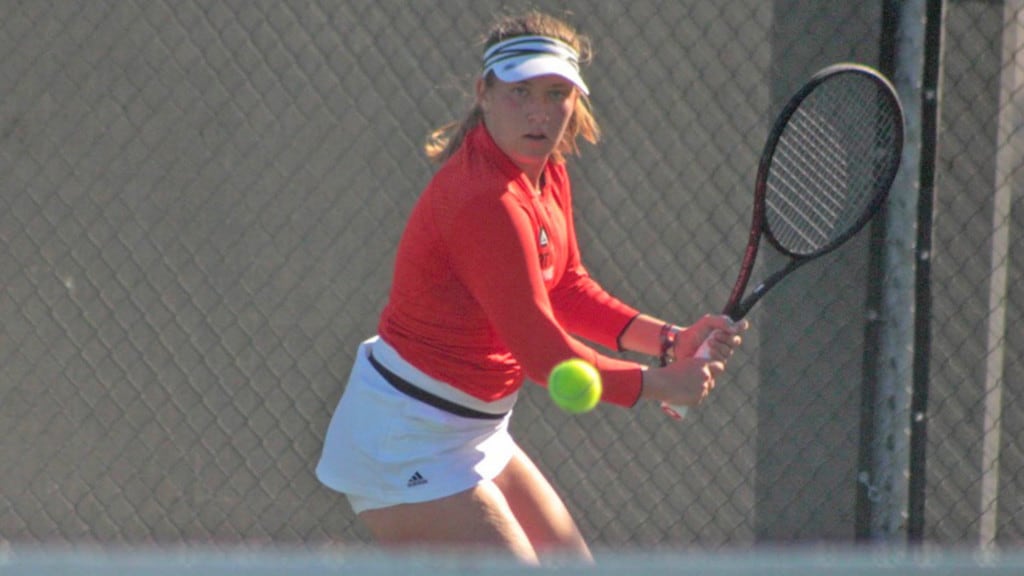 Number 19 Academy of Art University women's tennis blank Dominican 7-0, on the road, at the Castellucci Family Tennis Center on February 9. The Knights won all six singles matches convincingly in straight sets, taking each by three games or more.
On February 15, the team rallied back from doubles with five singles victories for a 5-2 win over Sonoma State at Bay Club SF Tennis.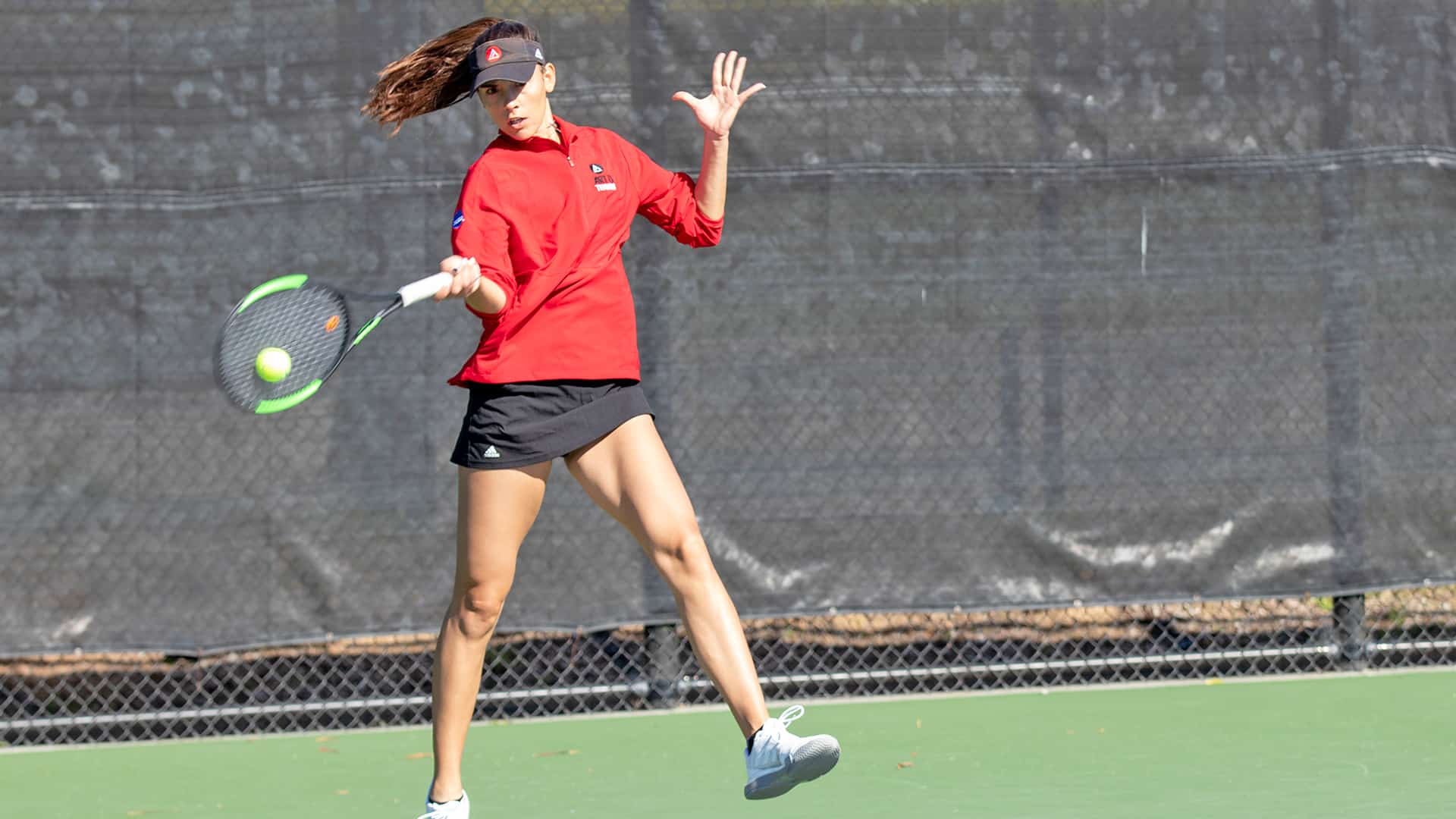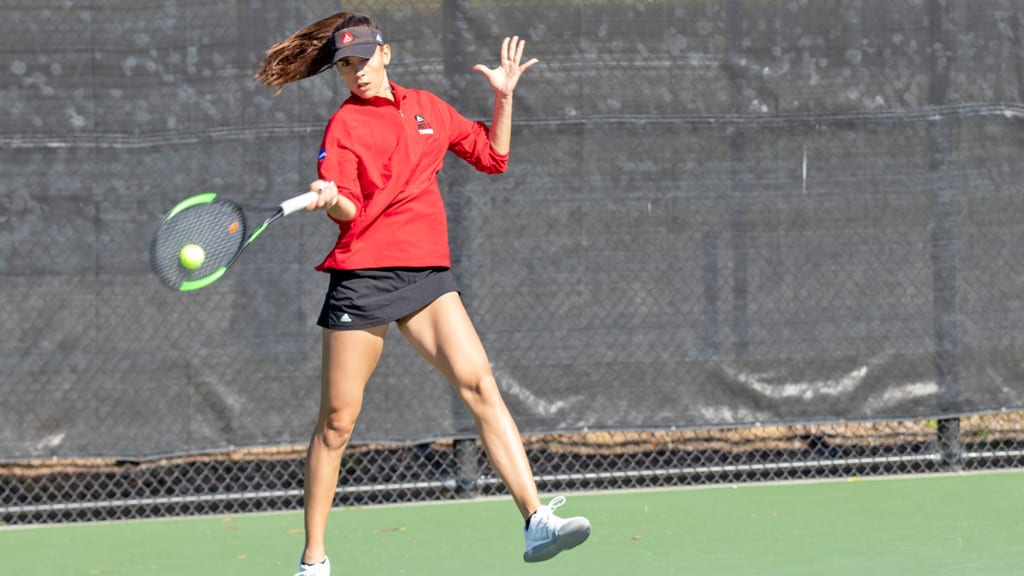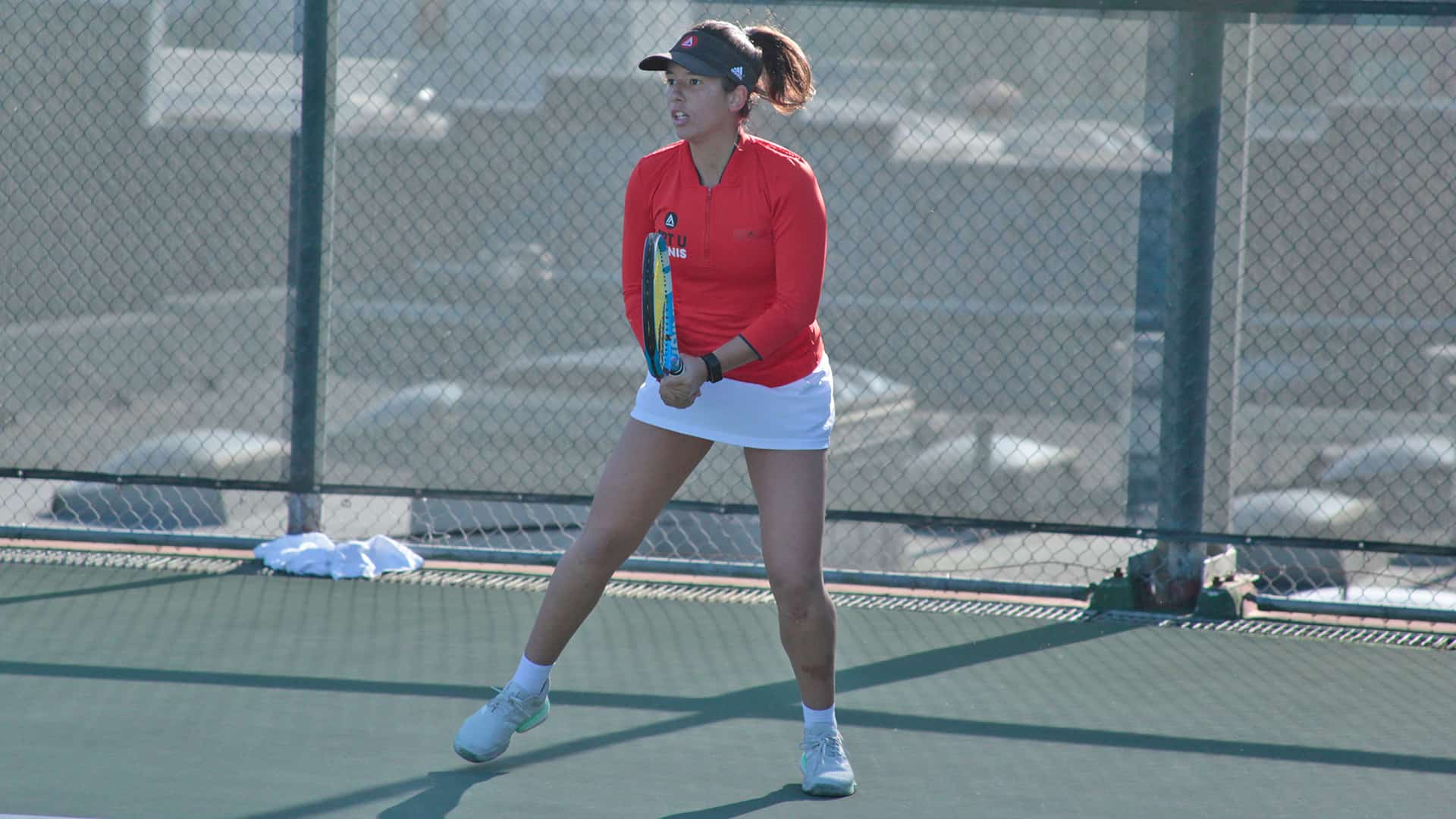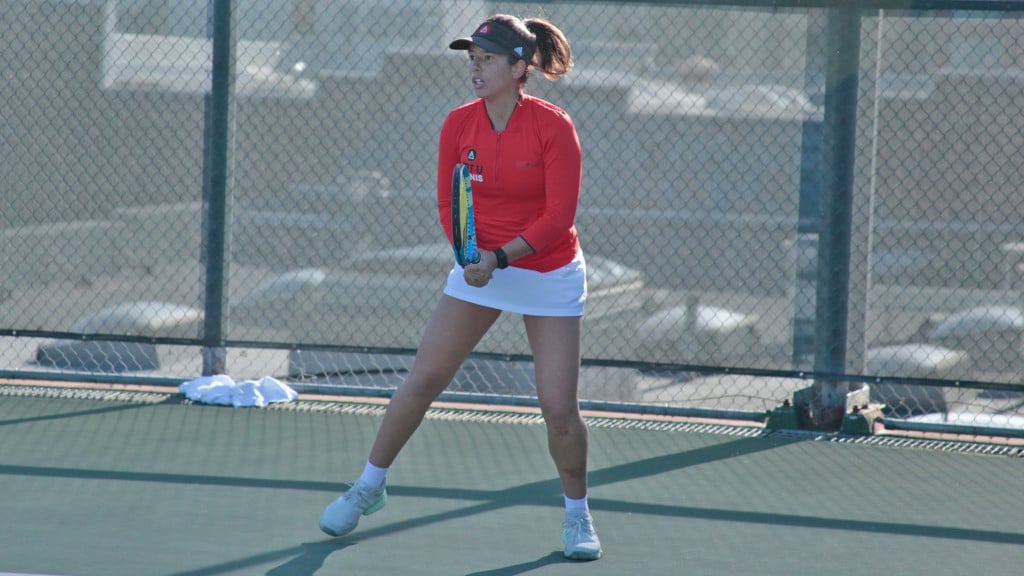 Then on February 22, in its second road match of the year, Academy of Art women's tennis defeated the Stanislaus State Warriors 6-1 via the doubles point and five singles victories.
Softball
21 Hits, Arnold-Jolley's Shutout Highlight Softball's Sweep
On February 29, Academy of Art University softball took Mission Blue Field for the first time this season, beating Dominican by unleashing 13 runs on 21 hits in a Pacific West Conference doubleheader.
Junior catcher Lauryn Henderson logged her first home run of the year, driving in three in a 8-6 victory. Then sophomore pitcher Haley Arnold-Jolley (1-2) earned her first collegiate shutout with no walks and only four hits allowed in a 5-0 win to end the day.