This month, Academy of Art University student athletes were recognized for their accomplishments both on and off the field.
Women's Tennis Trio Named ITA All-Americans
For the second time, Academy of Art women's tennis seniors Alma Thell-Lenntorp, Klara Thell-Lenntorp, and Monika Stanikova were named All-Americans by the Intercollegiate Tennis Association.
Ranked No. 5 in NCAA Division II, the Thell-Lenntorp twins were named doubles All-Americans, while Stanikova was selected as a singles All-American after finishing No. 16 among singles competitors.
Art U is PacWest Diversity Awardee
The Pacific West Conference awarded Academy of Art Athletics for the second time with the 2019 PacWest Diversity Award for the Urban Knights' efforts toward inclusion within the university community.
Of all the awards given to the Urban Knight teams, and for all the accolades given for individual efforts, the Diversity Award is important because it reflects the Academy's commitment to one of our founding principles: inclusion.
"Receiving the PacWest Diversity Award highlights how we achieve diversity in our department and campus community," said head women's basketball coach/senior woman administrator Krystle Evans. "It also shines a light on our inclusive campus environment."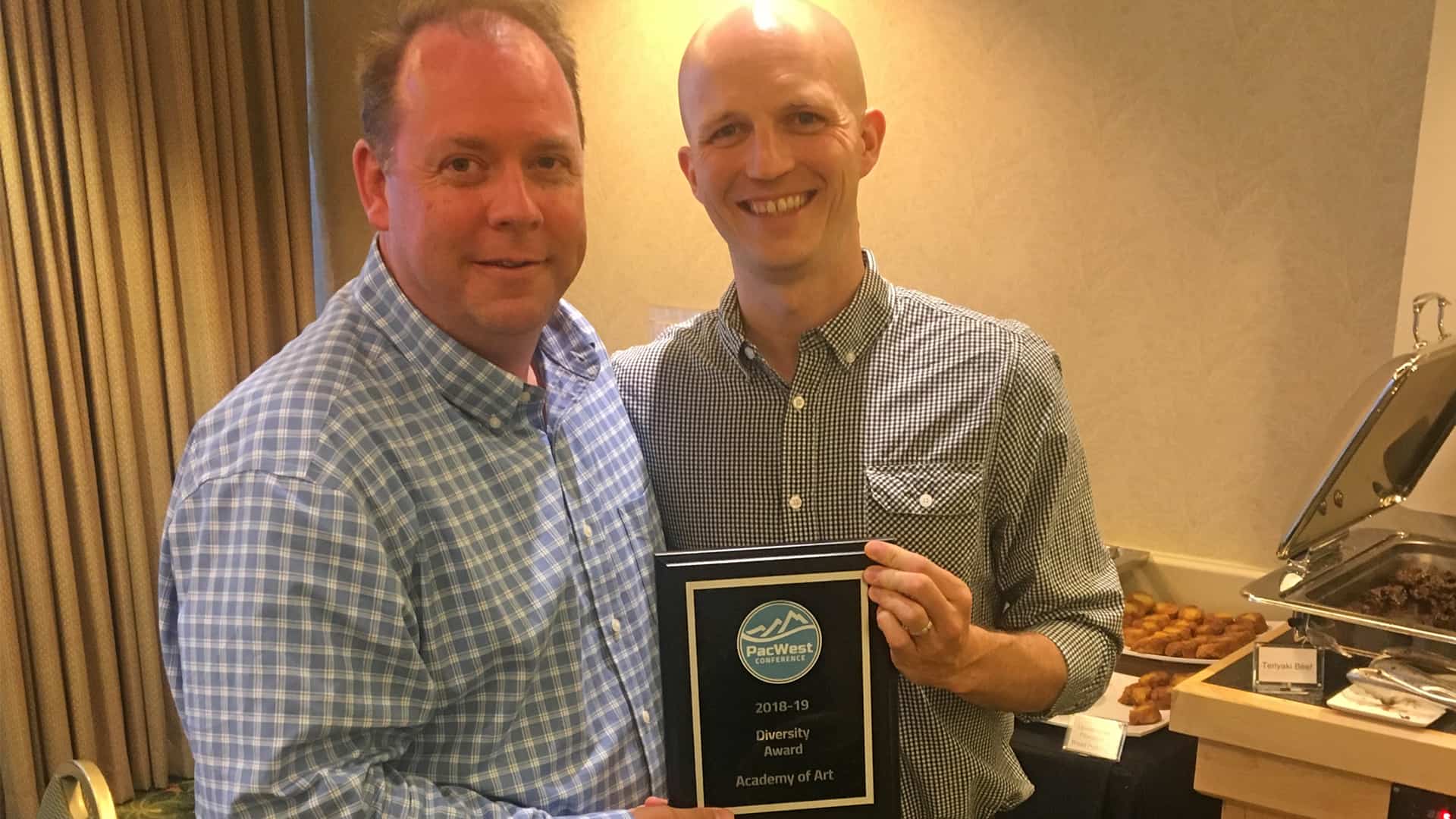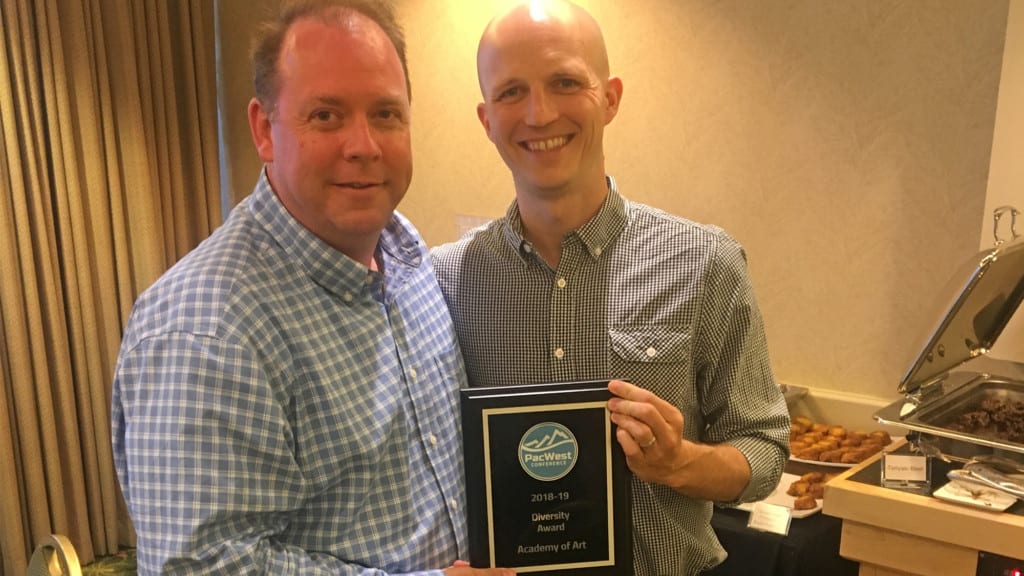 At ART U, we place great emphasis on diversity and pay great attention to how to inculcate diversity into the overall cultural fiber of our athletics department and campus community. Inclusion does not mean you bring into the circle only those people who look and think like you, rather it necessitates that you make a deliberate effort to celebrate and embrace differences."

Krystle Evans
Commitment to Diversity and Inclusivity
The PacWest Diversity Award is given to the institution that shows a commitment to diversity and inclusivity through its community engagement activities. This is done by creating, sponsoring, and participating in programming that embraces and celebrates those within the University's community who are underrepresented.
The Diversity Award also recognizes the institution whose student athletes are integrated into the student body as a whole.
For the 2018-19 academic year, the Urban Knight student athletes captured the true nature of this award by connecting with a wide-range of people in the community and on campus in a deliberate effort to celebrate and embrace differences.
Beyond their work in the classroom, Academy of Art Athletics held various promotional events that appealed to the student body surrounding game days. The athletics department and student athletes created a sense of tradition, pride, and unity by involving campus and community groups in events, making everyone Urban Knights.
ALL are Welcome Here
From the very first day of class in 1929, the Academy's doors have been open to students of every sort, from every background and every corner of the world.
Urban Knights are different in countless ways—in race, religion, political leaning, gender, and more. We embrace these differences. We always have. This no-barriers approach makes Academy of Art University one of the most diverse artistic communities in the world.
Our foundation of diversity and inclusion gives students a place to truly be themselves. It gives them the confidence to express themselves, and to go for everything they've ever wanted.