Lutaw, a new virtual reality (VR) film created by an international team of talents, is receiving wide acclaim at film festivals around the world—and the team includes an alumna of the Academy of Art University's School of Visual Development. Ruby Wang, a 2017 MFA graduate, was art director for the production.
A Floating Saga
Lutaw is the animated story of Geramy, a girl in the Philippines who lives on an island so remote that she and her younger brother must swim to school each day. (An English translation of "lutaw" is "float.") The film's premise isn't far-fetched: The Philippines is a nation of more than 7500 islands, and getting to school can be a challenge.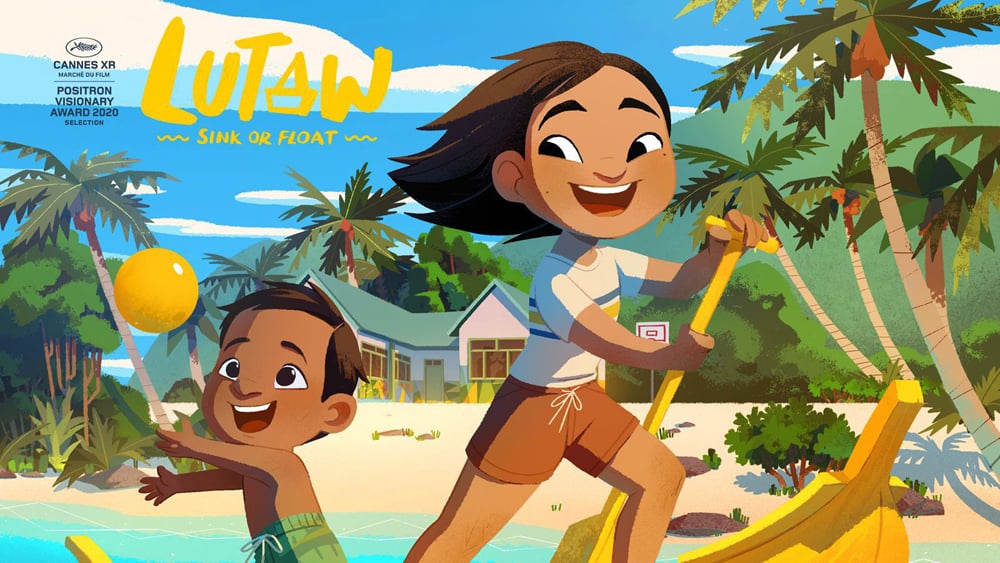 A budding inventor, Geramy looks for a better way to commute to school. This plot point makes meta-sense: One of the production partners of Lutaw is the Yellow Boat of Hope Foundation, based in the Philippines, which has provided thousands of boats to the archipelago so schoolchildren can better access their education.
And the boat Geramy eventually creates is, of course, yellow.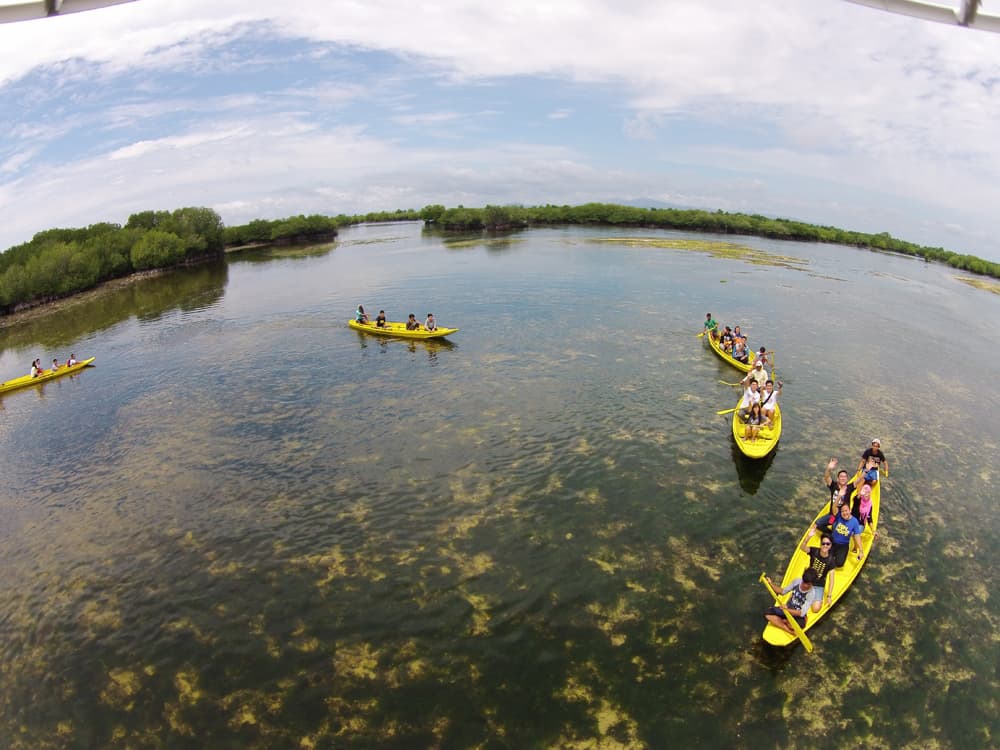 A Film Takes Shape
Lutaw is the latest chapter in Wang's journey from Taiwan to San Francisco and now Dallas, Texas. She's currently a concept artist at Flight School Studio, which also has offices in Los Angeles and Montreal, and is producing films, games and other productions incorporating emerging technologies.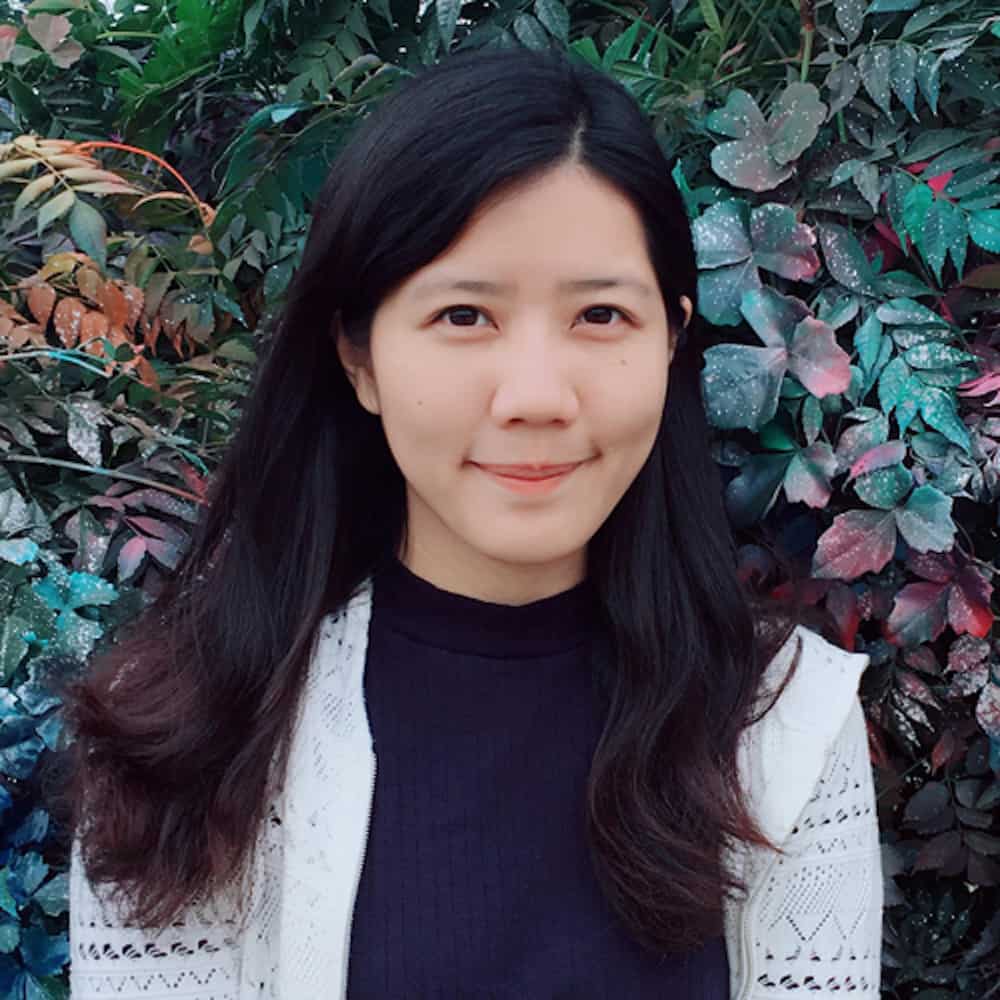 "We were introduced to the Yellow Boat of Hope Foundation and got super inspired by their story and their mission," Wang recalls. A team was assembled from parts far and wide. Director was Samantha Quick; producer was Michaela Holland. Animation (Chibot VR) was led by DJ Babylon and Juan Gabriel Fernandez. Spatial audio (there is no dialog) was created by Matt Hauser and Dan Teicher of Immersive Music and Sound. Additional composition came from Filipino composer Teresa Barrozo.
The film was made possible by virtual reality device maker Oculus through its VR for Good Program.
The Art Director's Role
As Lutaw's art director, Wang was responsible for finding a visual style that would appeal to audiences, but also meet the production's budget and technical limits. "Our director did research in the Philippines to make my designs be as authentic as possible to the local culture. After we found the look, the team and I had discussion about possible render techniques to best interpret my style." Wang advised the team on lighting and did matte paintings to complete the world.
Complete Immersion
And quite a world it is: The production team was well aware of the visual and technical challenges of creating in the immersive world of virtual reality. For the artists, says Wang, the experience is daunting; for the audience, it's thrilling.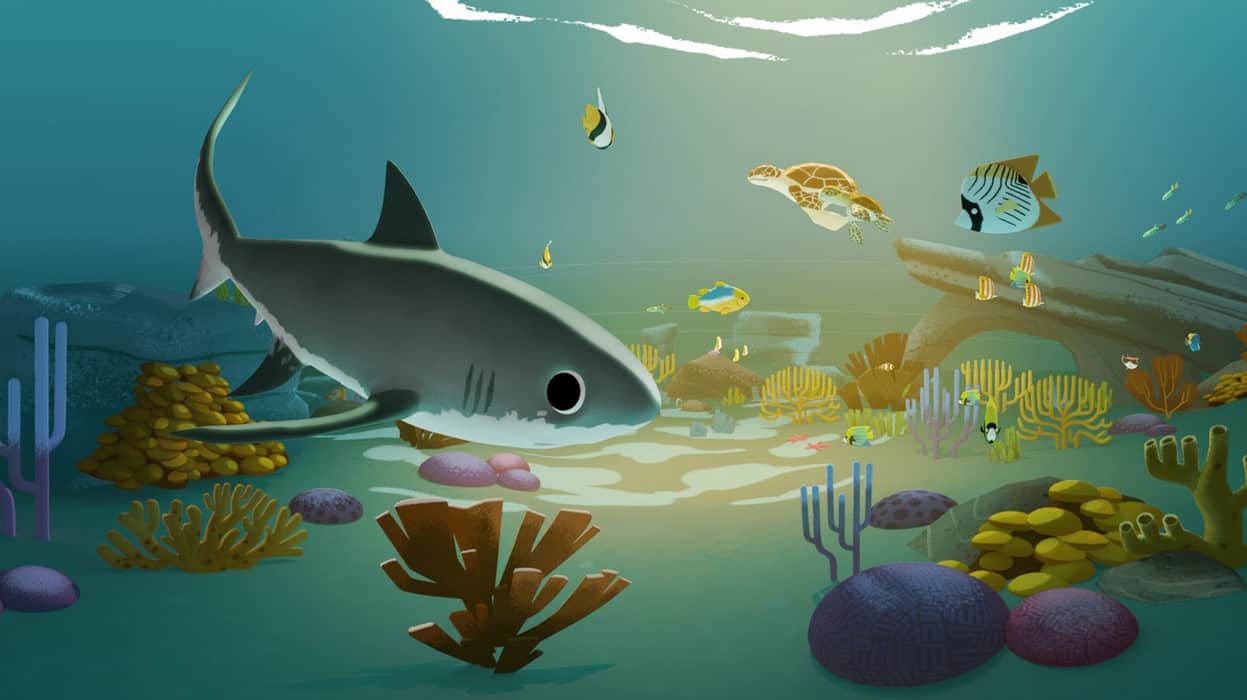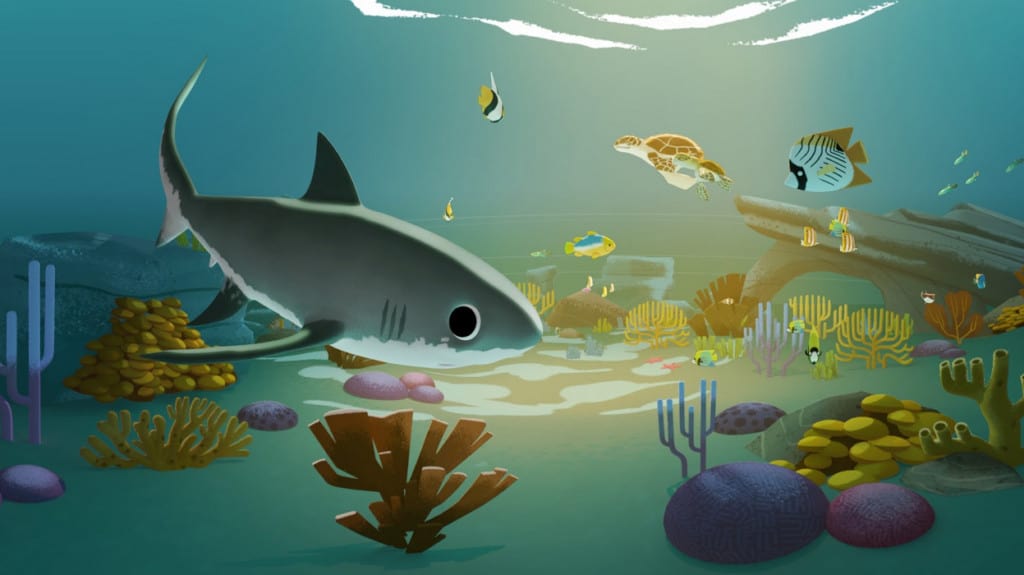 "VR allows the audience to be surrounded in a beautiful computer graphics world," Wang begins.
"I think the experience sometimes feels more personal than traditional film format. In VR, it is very important to direct the audience's eyes in a certain [way]. That is where we want them to pay attention. Otherwise it's very easy to lose the story, since audiences can turn their heads around [in the virtual world] and lose important details. It's very crucial in the design stage to create a specific composition to help the story run smoothly without distracting the audience."
Using What She Learned
Being part of Lutaw allowed Wang to employ all of the skills and techniques she learned at the Academy in visual development school. Wang grew up drawing stories on paper and showing them to her younger sister—a technique that she later learned is called storyboarding.
Wang was especially fascinated with animated films, and specifically concept art. "I enjoyed imagining what a potential film would look like in the end, and I wanted to be able to dig deep into all the design language and character development," she says.
That fascination brought her to San Francisco to study at Academy of Art University.
Finding the Academy
She researched illustration curriculums at schools throughout the U.S. "But I didn't want to lose the chance to learn a bit of animation," she says. The Academy has highly regarded majors in both illustration and animation. But then the university launched its Visual Development School, and Wang knew she'd found her niche.
The Academy's instructors, drawn from working professionals in all realms of the creative world, were a big draw, says Wang. She knew they would make her educational experience immediately useful. And the presence of industry insiders would make for valuable networking.
Instructors With Impact
"I remember that [School of Illustration instructor] Stephen Player's perspective class was really hard, but I overcame my fear of perspective by the end of the class," Wang recalls. "I also enjoyed taking [School of Fine Art executive director] Craig Nelson's oil painting class, which built my painting foundation. Thomas Gronbukt's workshop [Illustration] helped me shape my drawing skills and have confidence in my strokes. Lots of teachers and classes helped me become more confident in my design and painting and pushed me to be a better artist."
Wang expresses confidence that her talents and education will carry her forward. While she continues her interest in exploring VR and other immersive media, she also would like to pursue traditional storytelling like animated films. "I also want to try doing illustration and children's books. I've been working with directors and artists on some yet-to-be announced animated feature films and shorts."
Onward to Cannes
For now, Lutaw is occupying the interest of Wang and her colleagues at Flight School Studio. Having screened at the 2020 Tribeca Film Festival and the 2020 Games for Change Festival, Lutaw has also been nominated as VR Film of the Year at the VR Awards by AIXR (winners to be announced Nov. 12, 2020).
Maybe most exciting of all, Lutaw was nominated for the Positron Visionary Award at Cannes XR Virtual, a program dedicated to immersive technologies and works. The XR Virtual program is associated with the globally renowned Cannes Marché du Film.
The Journey's Rewards
It may seem like a long way from drawing stories in her childhood bedroom to stirring up interest at Cannes, but for Wang the experience has been all of one piece. Learning the ropes, she admits, can be frustrating at times. "But the struggle pushes us to grow and become better storytellers as artists. And we love what we do no matter what.
"So keep trying and never give up. Your passion and energy will attract people who want to grow with you."
---
Images courtesy of Ruby Wang and Flight School Studio