School of Architecture Students Wins Big at AIASF Design Awards
San Francisco, CA, November 6, 2020 – Three students from Academy of Art University's School of Architecture swept the Unbuilt Category awards at the 2020 American Institute of Architects, San Francisco (AIASF) Design Awards.
The AIASF announced the 2020 Design Award winners at a virtual ceremony in which Academy Architecture students Jang Ock Kim, M.Arch, Fan Pan, M.Arch, and Kenta Oye, B.Arch participated as part of the live program.
The three Unbuilt category award winners were recognized for their thesis projects that integrate sustainability, social responsibility, and ethnic heritage with game-changing architecture design to provide real-world solutions.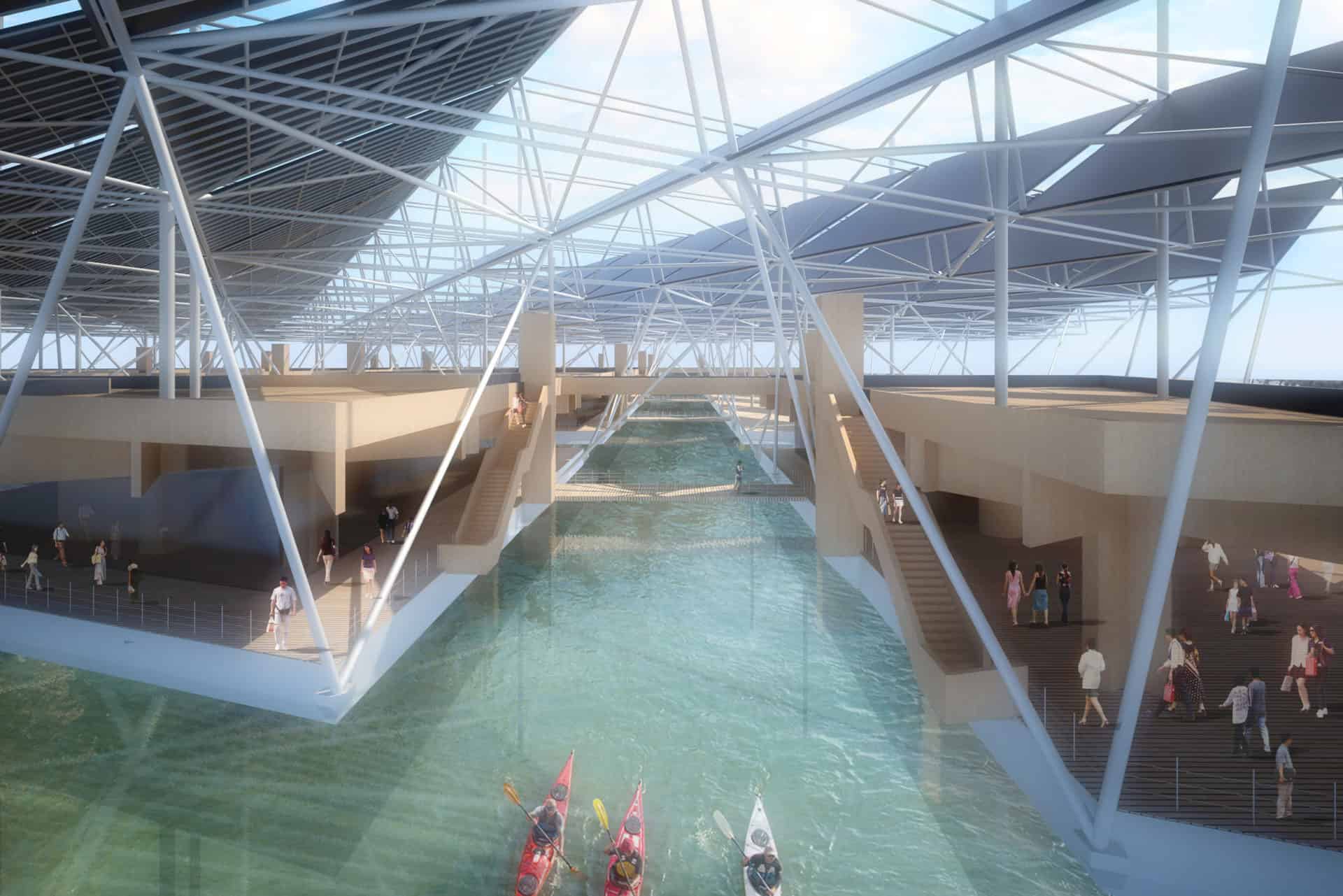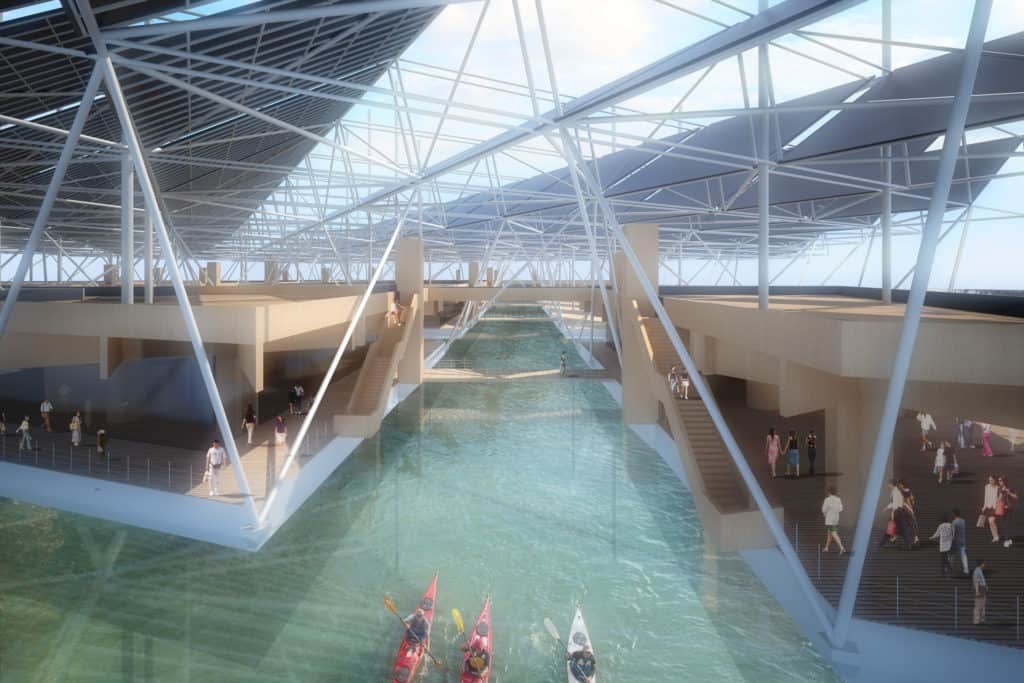 Kim won the Merit Award for the design of BAST: Bay Area Solar Transit-Hub which is a proposal for a new, zero-energy ferry transit center in Redwood City. The project works to alleviate Bay Area traffic congestion by providing an efficient solar power ferry service.
The awards jury commented that they were, "struck by the boldness of this proposal for on-site generation of power."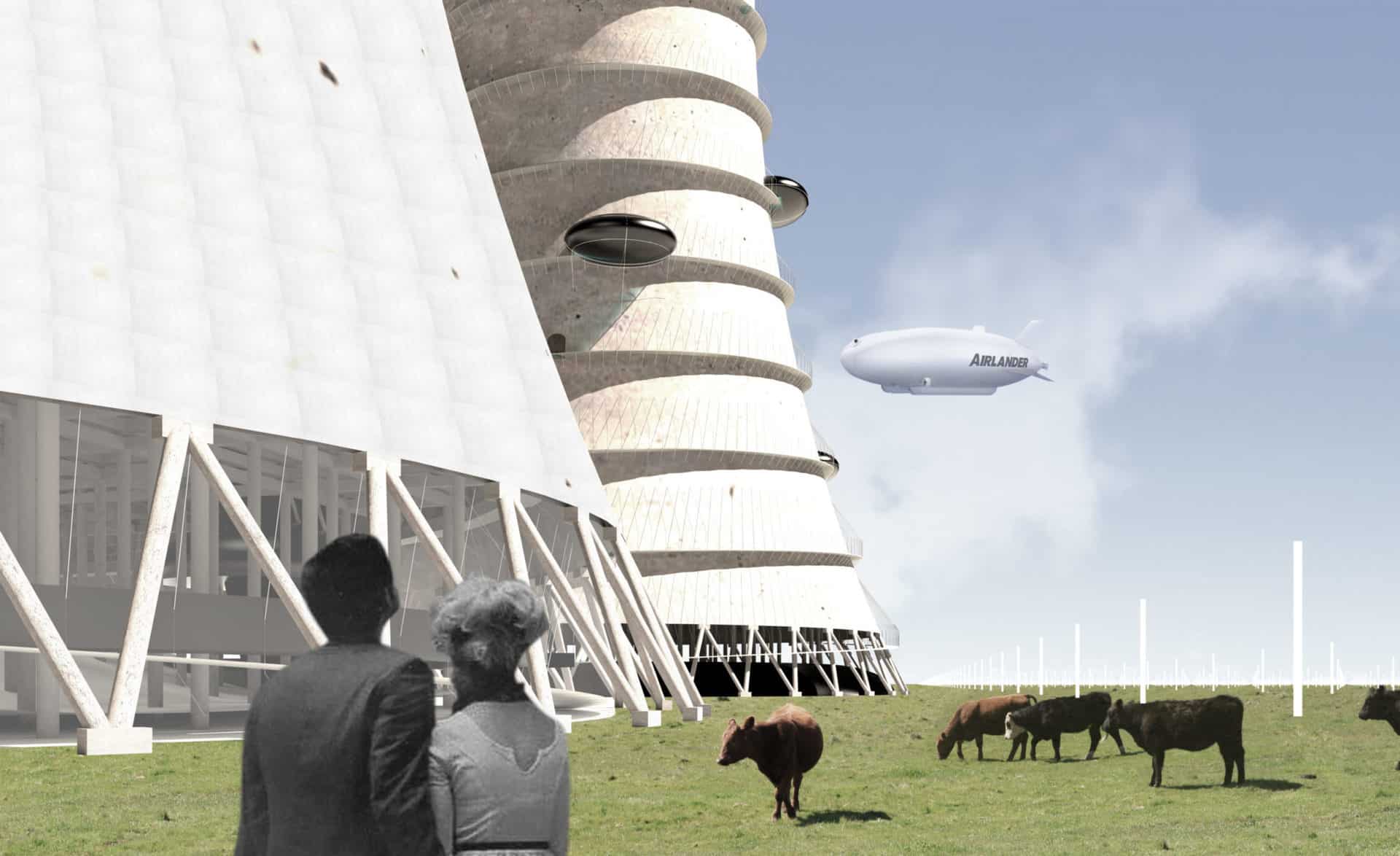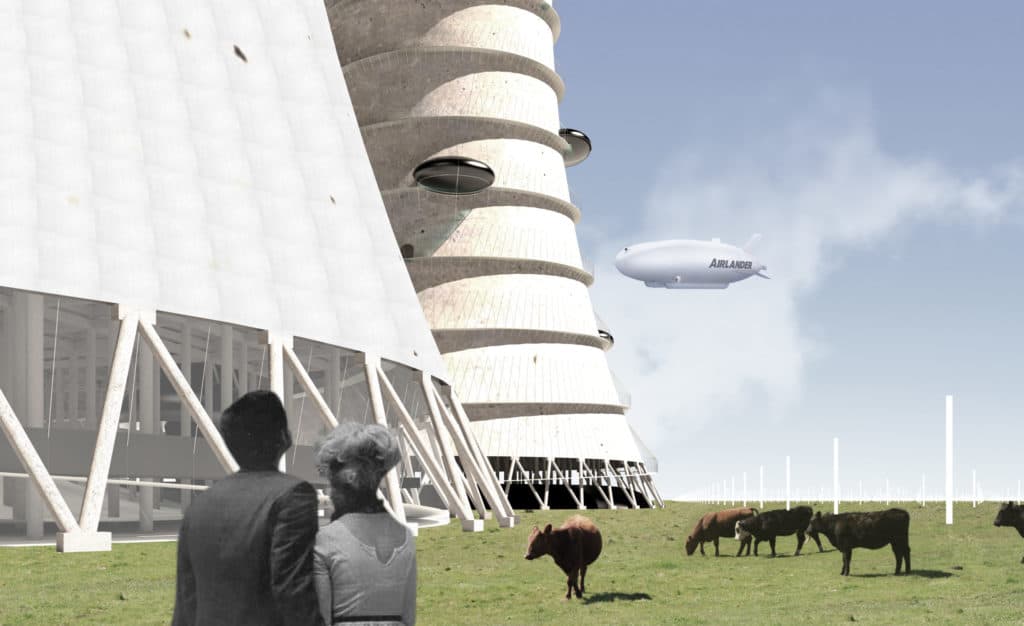 Pan won the Citation Award for the design Sublimity of Horror Architecture, a design explores historical considerations and offers a solution that revitalizes the decommissioned Rancho Seco Nuclear Power Plant infrastructure. The new design showcases a landscape that serves the recreation, education, and research needs of the public.
The jury appreciated the design that turns a decommissioned nuclear plant into "symbols of a brighter future".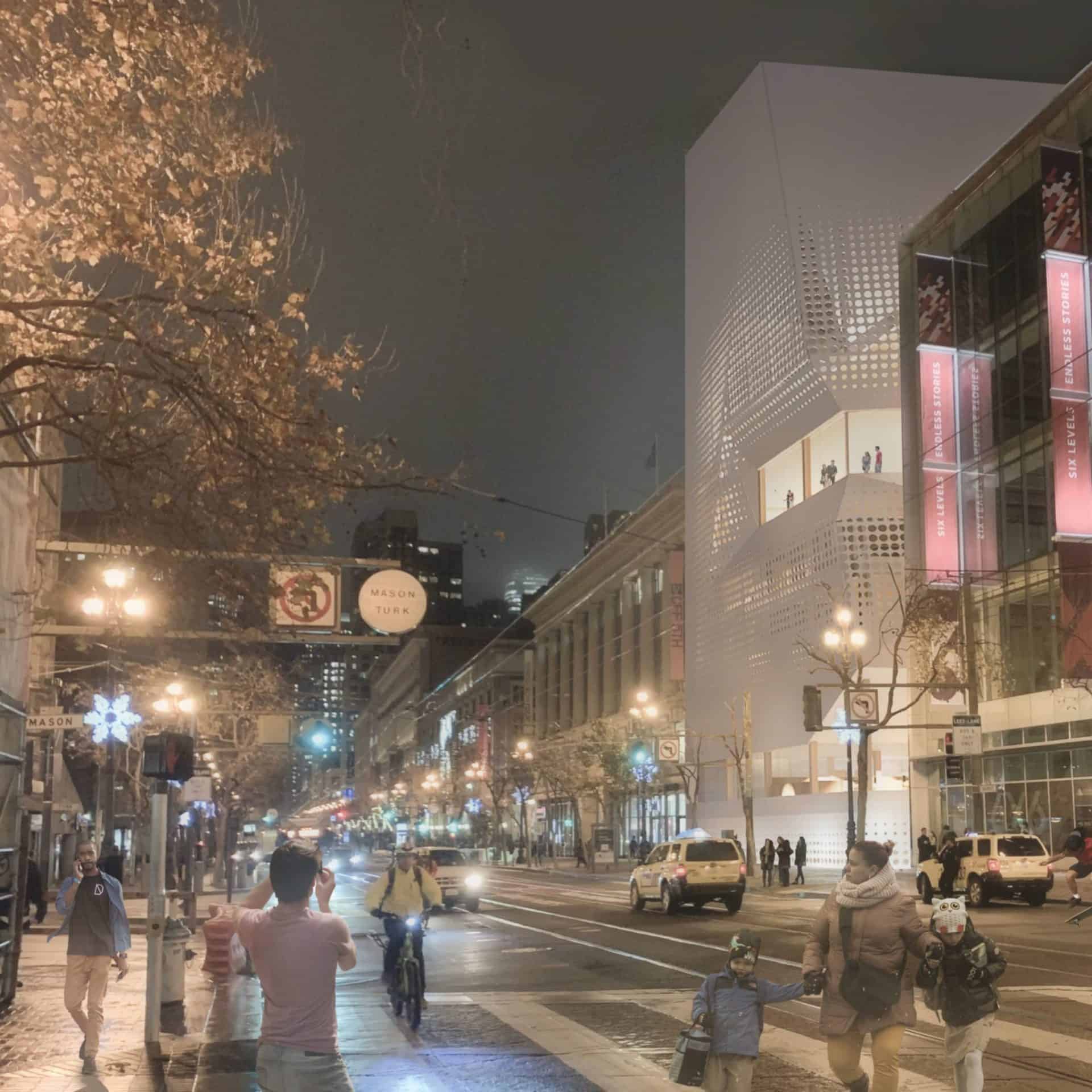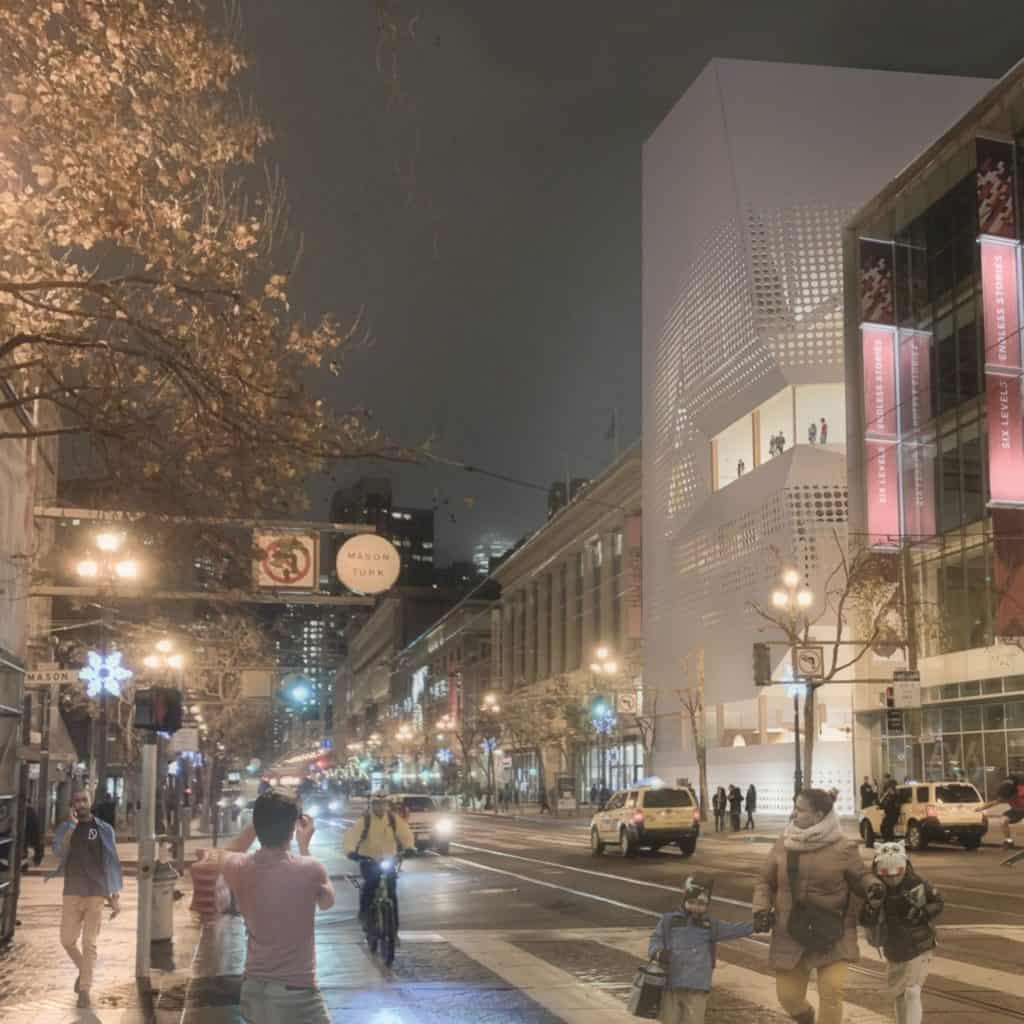 Oye's design Infilling the Void won the Merit Award + Urban Design Commendation. This project aims to re-purpose the intimate streetscapes in San Francisco to preserve and reveal the Japanese immigrant community's social and cultural heritage in San Francisco by bridging Market and Mission streets and activating the streets and alleys' fabric.
Thesis advisor and School of Architecture Graduate Director Mark Mueckenheim said "These projects were 'really exceptional' because they are theoretically outstanding and tackling real-world problems with innovative solutions via architectural design and practice."
AIA San Francisco's Design Awards is a long-standing program with nearly half of century history recognizing and celebrating architecture and design of Bay Area individuals and organizations that excel in historic preservation, community infrastructure, urban transformation, and other areas.
This year, students from the Academy were competing with their peers and professional architecture firms. Yet, their hard work and exceptional training have brought these accolades and laid an excellent foundation for them to transit into the professional world after graduating from school.
Faculty that guided these student projects were Mark Mueckenheim, David Gill ( M.Arch Thesis ), and Mini Chu & Philip Ra ( B.Arch Thesis).
---
About Academy of Art University:
Established in 1929, Academy of Art University is one of the largest private, accredited art and design schools in the nation. Located in San Francisco, the epicenter of culture and technology, Academy of Art University offers more than 135 accredited degree programs spanning 40 areas of study, including entertainment arts, advertising, fashion, architecture, game development, music, communication, photography, and more. For more information, please visit https://www.academyart.edu.
Press Contact:
Email: press@academyart.edu
Images courtesy of Academy of Art School of Architecture.