For the better part of summer in 2021, the artwork of Academy of Art University alumnus Eli Africa could be seen going around San Mateo, wrapped around a SamTrans bus.
The School of Communications & Media Technologies alumnus was commissioned by the Bay Area public transport company to create a design in response to the growing anti-Asian hate crimes.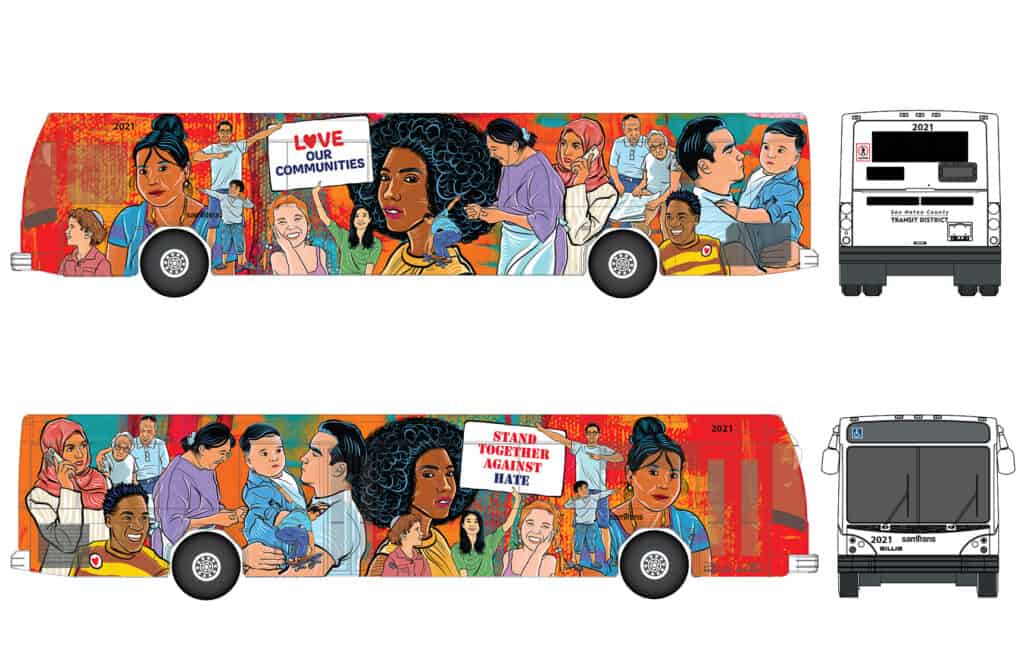 Fulfilling the Brief
The brief, while straightforward, was comprehensive: promote diversity, inclusion, and acceptance. Africa fulfilled the brief by featuring 15 smiling faces against a bright orange background, and then enhanced with splashes of turquoise and red for a pop of color.
The faces–although referenced from materials online and print–were intended to give a more universal appeal. Graphic messages like "Love our communities" and "Stand together against hate" were also added to drive home the point more clearly.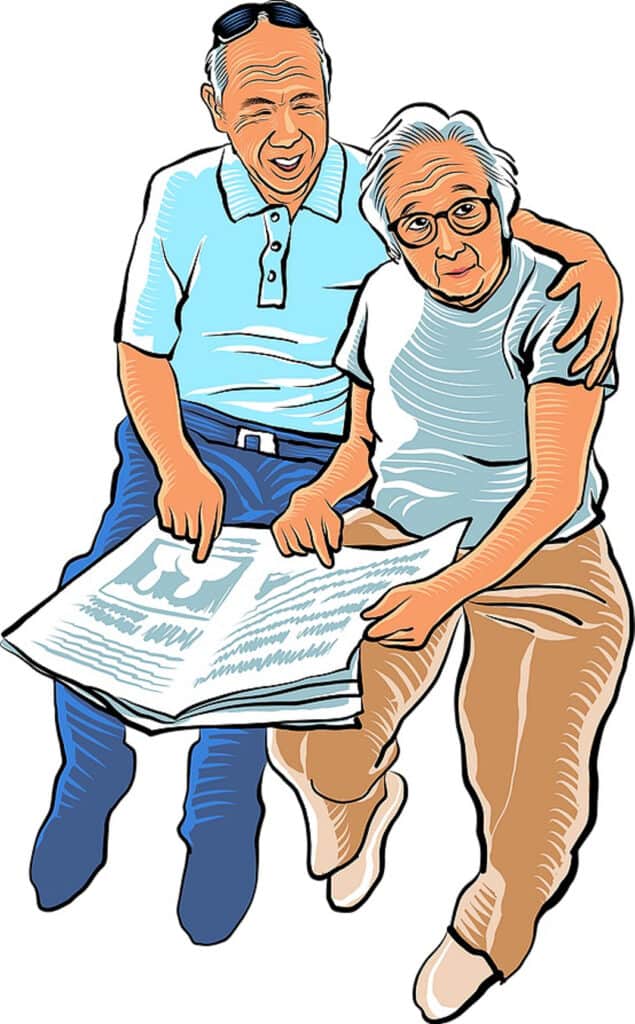 "I was hoping that when people see this bus drive by, that, for one, they see someone that looks like them. I want them to see people of all different religions, different skin colors, different gender expressions–and they all have positive expressions on their faces."
Africa completed his design, which wrapped around SamTrans buses plying through San Mateo County, in just under two weeks.
Sending a Positive Message
"Seeing what he created on a bus communicates more than words–there's just so much lived history in each face," said School of Communications Director Jan Yanehiro. "It communicates to the world who is a part of this vibrant community and that they are welcomed and valued."
Being proud of his own work was, of course, only natural. "It made me so proud to see them driving around the neighborhoods. For me, as the son of Filipino immigrants, it's really important that I was able to address the SamTrans anti-racism campaign through my illustrations."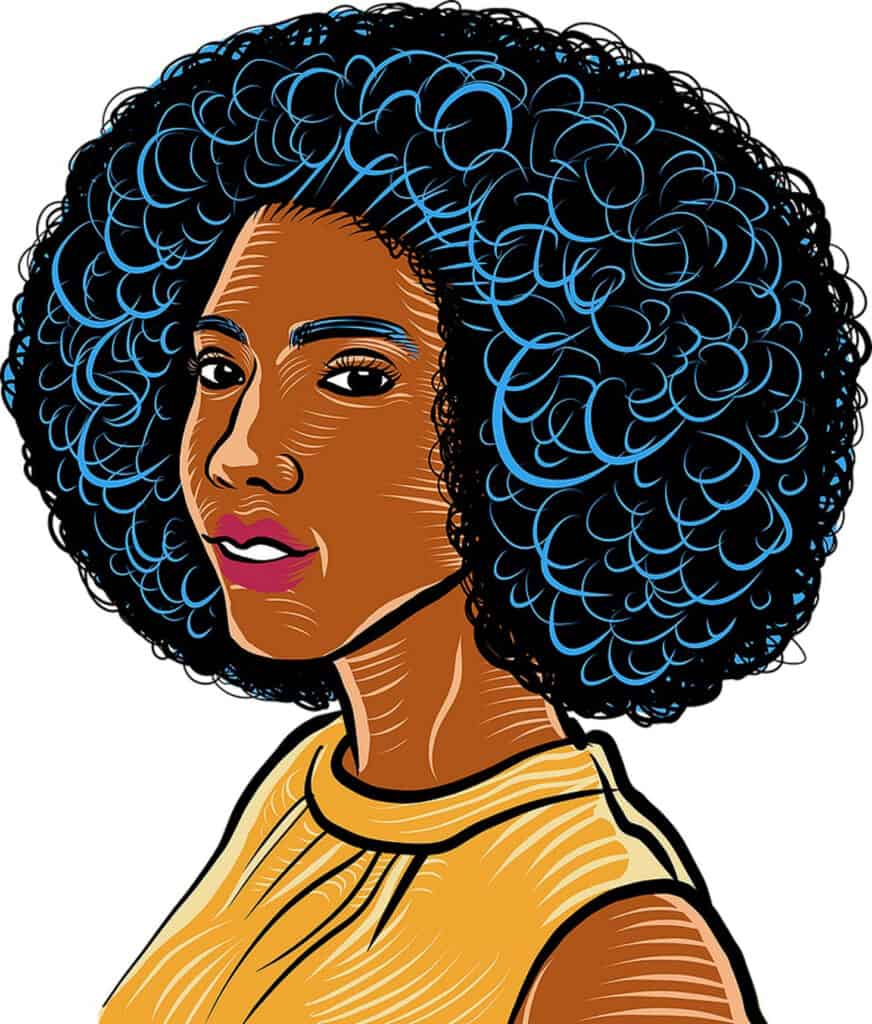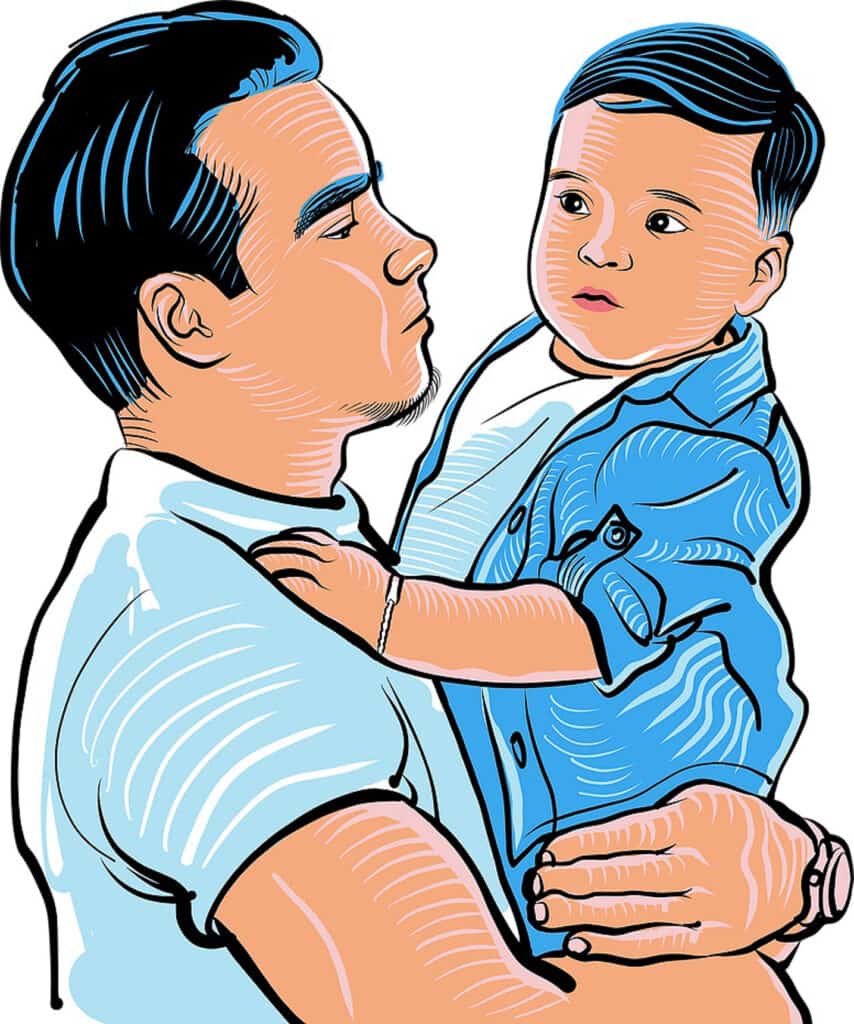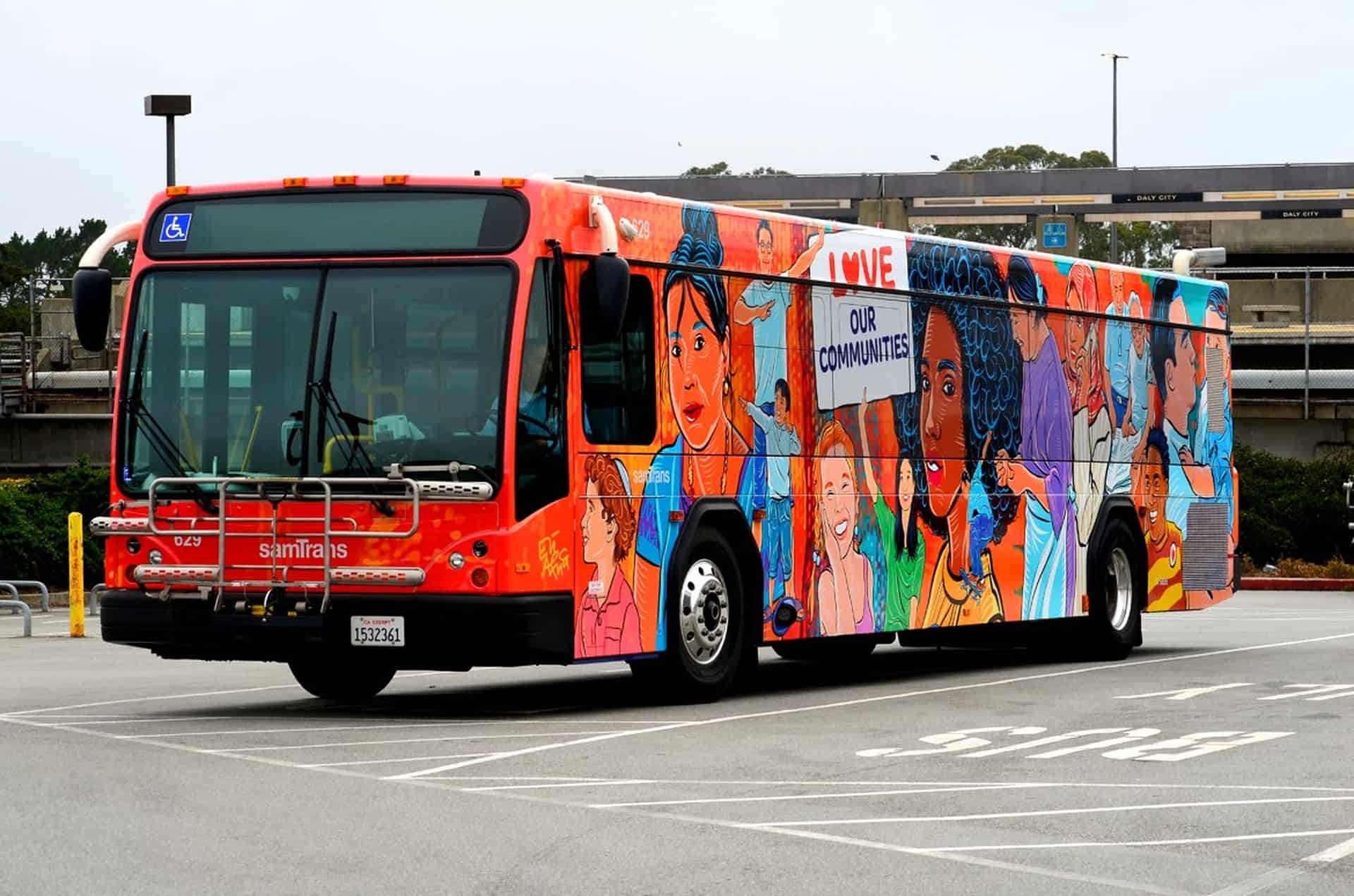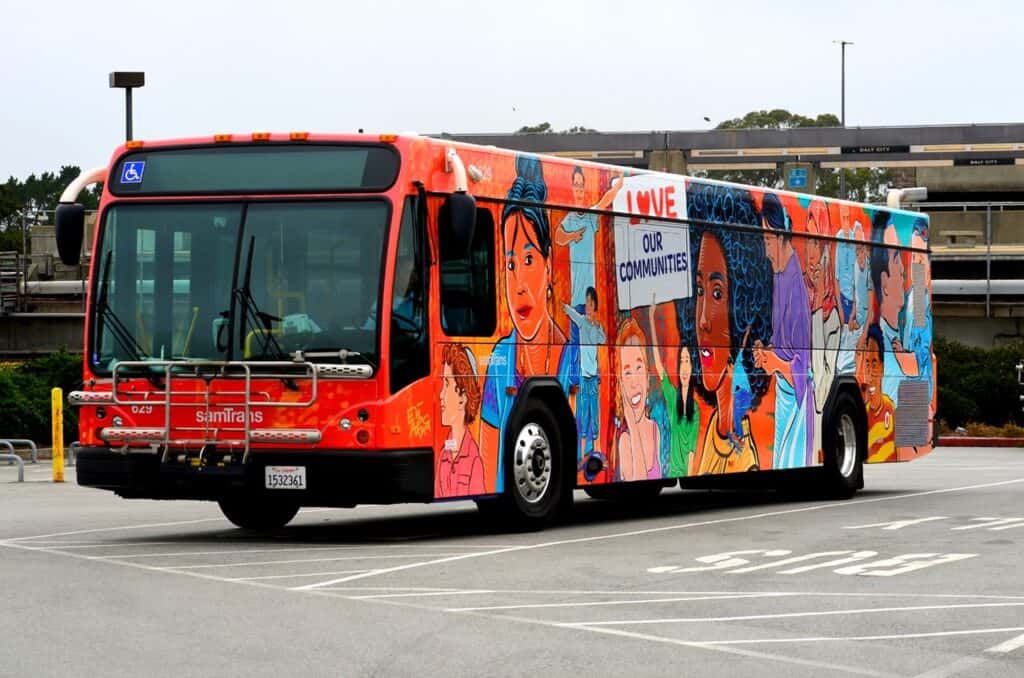 ---
Originally published in ArtU News