Throughout our monthly round-ups and ART U features, we've always shone the light on our admirable student-athletes. This time around, we take some time getting know the man behind our ART U teams, director of Athletics, Brad Jones.
In a recent Q&A with ART U Athletics, Jones gamely shared little known facts and trivia about himself, giving us a closer look at his inspirations and motivations.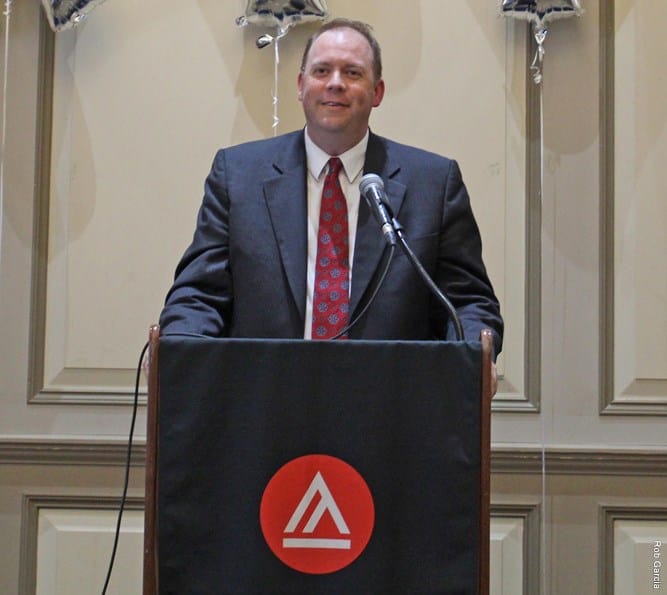 Starting Out Young in Sports
Having grown up in a college town in Provoh, Utah, Jones had always been surrounded by sports. In fact, one of his earliest recollections was that of him and his family attending each and every basketball and football home game of Brigham Young University, every season. It was as natural and intuitive for them to do so also because family and friends were part of the university's coaching staff. These sports events, therefore, were also personal affairs.
"If I wasn't watching sporting events, my friends and I were out playing basketball or football." And if he were not working sports, "I would have pursued a career in law, and gone to law school to become an attorney."
Stepping Into College Athletics
Anyone working in athletics must have at least one favorite sporting moment—they simply must. For Jones, it's "Every Final Four weekend."
"If I have to pick, it would be a tie between the 1990 Final Four and the 2005 Final Four. In 1990, it was the first Final Four that my entire family and I attended together. In 2005, I was working at the National Association of Basketball Coaches (NABC). We had planned and executed the NABC Convention and many Final Four events. It was a great experience to be on the other side of the Final Four and to see how the planning and execution of that event came together. North Carolina won the national championship which helped make it even more memorable for me; they have always been one of my favorite teams.
It's also no surprising that his favorite thing to do in San Francisco is to watch Academy of Art University's student-athletes. "I love that our campus is in the heart of the city as well as many of our venues in which we compete."
What Keeps Him in Collegiate Athletics
As for what he likes best about what he does, he points to the relationships forged with the student-athletes, coaches, and administrators.
"It is a great honor to do what you love to do. I love working with our student-athletes, and others who support them, as they work towards graduation and being a part of winning athletic programs. It is rewarding to see student-athletes as they progress through their collegiate experiences. I enjoy observing as they grow and as they discover who and what they would like to become as thye leave college and go out into society.
Academy of Art University's is the only higher arts education institution in the United States to have an NCAA athletics program.
---
Q&A originally published in Art U Athletics Roundtable.