School of Animation & Visual Effects graduates Hank Chang, Yixuan Wu, and Penpicha Jingjungvisuti made for a great showcase of Academy of Art University's StudioX program through their hard work on visual effects for the award-winning Netflix Spanish-language musical drama, I'm No Longer Here (Ya No Estoy Aqui).
Academy of Art University's School of Animation and Visual Effects has a well-known and unique course called the StudioX, which is designed to help students gain real-world experience while still in school, and build a competitive portfolio to launch their careers from anywhere in the world.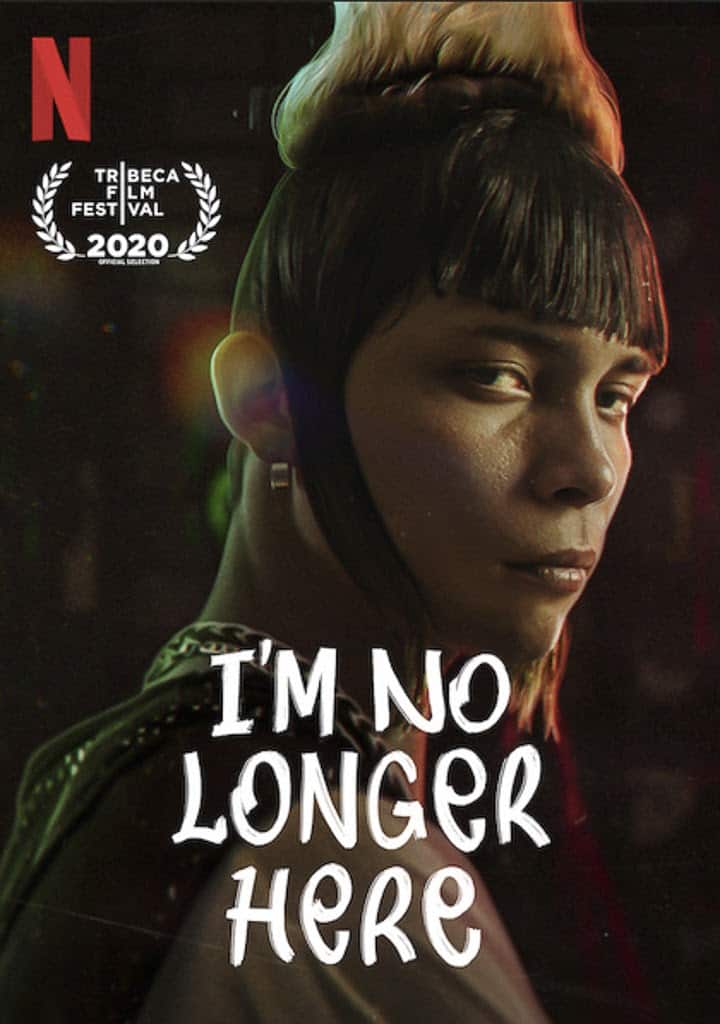 I'm No Longer Here was nominated for "Best Special Effects" at the Ariel Awards, a prestigious accolade recognizing the best of Mexican cinema. The ceremony, given annually since 1946 by the Mexican Academy of Cinematographic Arts and Sciences, is considered the Mexican equivalent to the Oscars. The film swept 10 Ariel Awards, including Best Picture.
Professional Opportunities in School
The Director of 3-D Animation & Visual Effects, Catherine Tate, initiated this collaboration between StudioX and the film's director, Fernando Frias, producer Gerry Kim and the rest of the crew to polish its vivid, arresting shots.
The StudioX Head of Production Sasha Korellis co-led the production with Tate. "Some [shots] were easier than others, but it was quite a challenge," said Korellis. Completing 37 shots in six weeks could be a pressing task even for some professional studios.
But it is also the motivation for those who are determined to create movie magic. "The students brought their team together, and all committed to making it happen. Their motivation and drive were all self-made," said Korellis.
"I was so excited—just being able to see my work in the film on Netflix was already so cool," said Jingjungvisuti, who graduated in 2019 with a BFA. and now works as a compositor at Ingenuity Studios. "But being nominated in an awards show—and one that's so important—was amazing."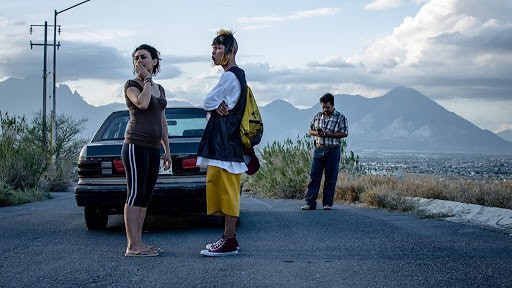 Make It Real Because It Matters
Though most of the shots were not the most evident as viewers watch, they are critical to a movie building a cohesive, believable suspension of reality. In other words, to make the movie looks realistic.
The film tells the story of Ulises (Juan Daniel Garcia Treviño), a teen who is forced to flee Mexico—and leave his Cumbia dancing street gang—for the U.S. after a run-in with a cartel threatens his life at home.
Ulises doesn't speak any English, so when he arrives in Queens, New York, he feels isolated and even struggles to relate to the other Spanish-speakers around him.
To some students, like Chang, the opportunity of working on a film like this matters because the story resonates with their own experience. "It kind of reflects my feelings—I came to the U.S. from Taiwan," said Chang, who graduated from the Academy in 2019 with an MFA and now works as a digital compositor at FuseFX. "You miss your hometown so much—your family, your friends, things that you're familiar with."
"It matters" is also why Tate decided to initiate and lead this project for StudioX students. She believes it is more beneficial for students to work on a film that might positively impact the industry.
"Being a visual effects supervisor on a film that's very story-heavy, that has some emotional impact, that might be socially-conscious, rather than just having pure entertainment value, is hugely appealing to me," said Tate.
"And working with all these different filmmakers from all over the world, along with the diversity of our student body—I feel like we have something super special and that we're actually breaking ground, we're even moving further ahead than the industry in terms of working with real-life people and stories."
---
Article originally published by Greta Chiocchetti in Art U News
Images courtesy of Netflix