In this entry for the Director Dialogue series, we feature Charles S. Pyle from the School of Illustration. Known as "Chuck" among aspiring illustration artists and faculty members, he has experienced the Academy's growth over the years firsthand, both as a student and a teacher.
Pyle first stepped foot onto the Academy of Art campus in 1972, when he enrolled as a student in Illustration. Since then, he has developed a prominent career as both an illustrator and educator. In 2015, he was the recipient of the Society of Illustrators' Distinguished Educator in the Arts award.
Throughout Pyle's career, his illustrations and cartoons have been featured in The Saturday Evening Post, New York Times, Politico, The Boston Globe, and the New York Times Sunday Magazine.
In the interview that follows, Chuck shares his professional experience and advice for students looking forward to successful careers in illustration.
How did you start your career in Illustration?
Charles Pyle (CP): I was born in Orange County, Ca., and spent most of my growing up years in Bakersfield. I always drew as a kid, for myself and friends. I did illustrations for my high school yearbook and cartoons for the spirit posters. My art heroes were in comics and especially political cartoonists, which I hoped to become.
After a year in junior college, I visited the Academy, which was the Academy of Art College back then, and was hooked by what I saw on the drawing boards in the 2A studio at 625 Sutter. It was a magic moment to me, and those artworks were speaking to me.
The School of Illustration founding director Barbara Bradley interviewed me and suggested, "[T]ry Illustration, as you just might like it." Here I am, with the Academy since 1972, first as a student, then as successful alum and now Department Chair.
What are the exciting developments in the industry through the years?
CP: The incorporation of digital tools as a medium, the explosion of illustration markets, thanks to the web and smartphones, adding the use of motion into a static medium, social media and independent sales opportunities for smart artist, and the internationalization of the marketplace.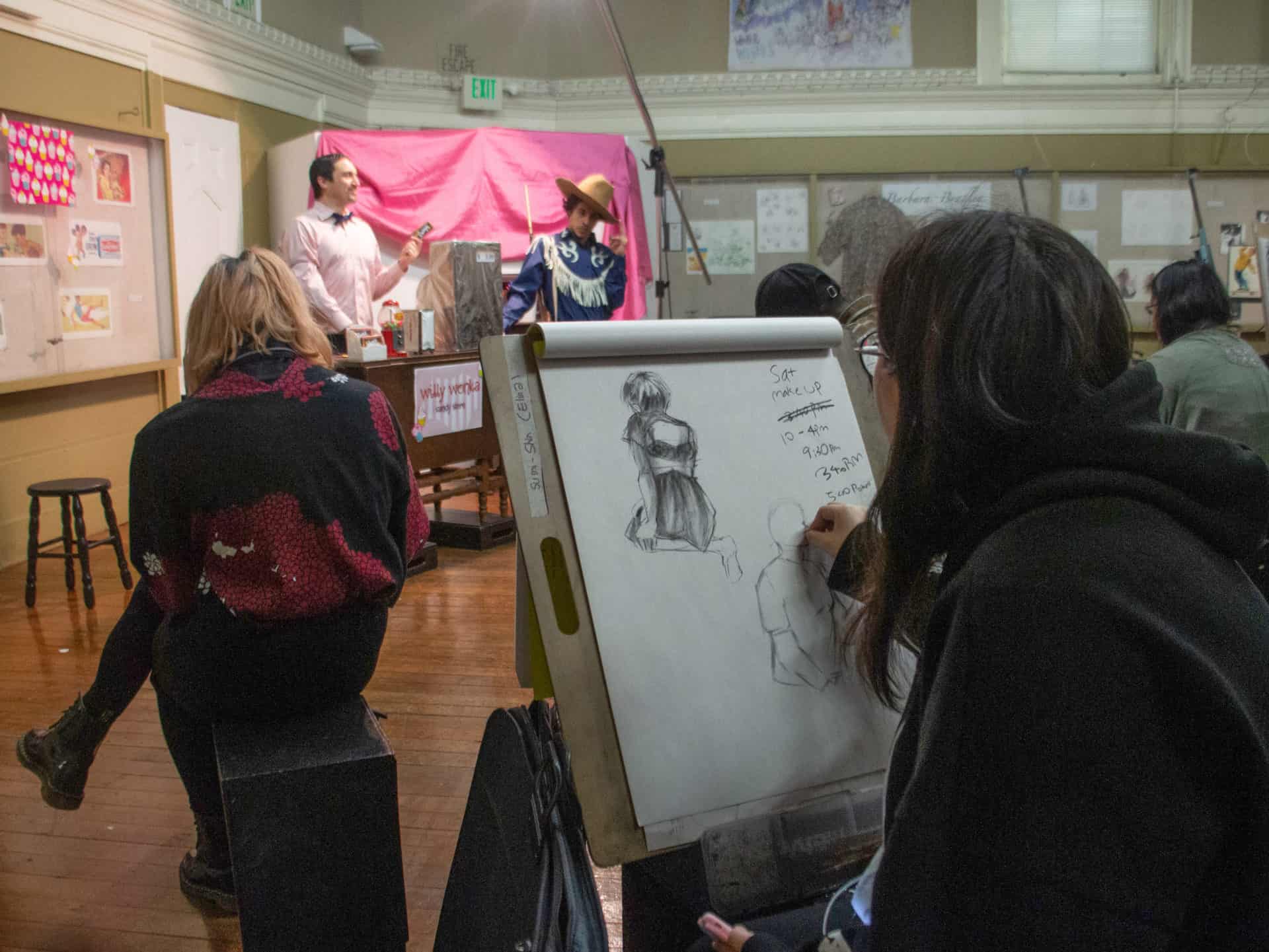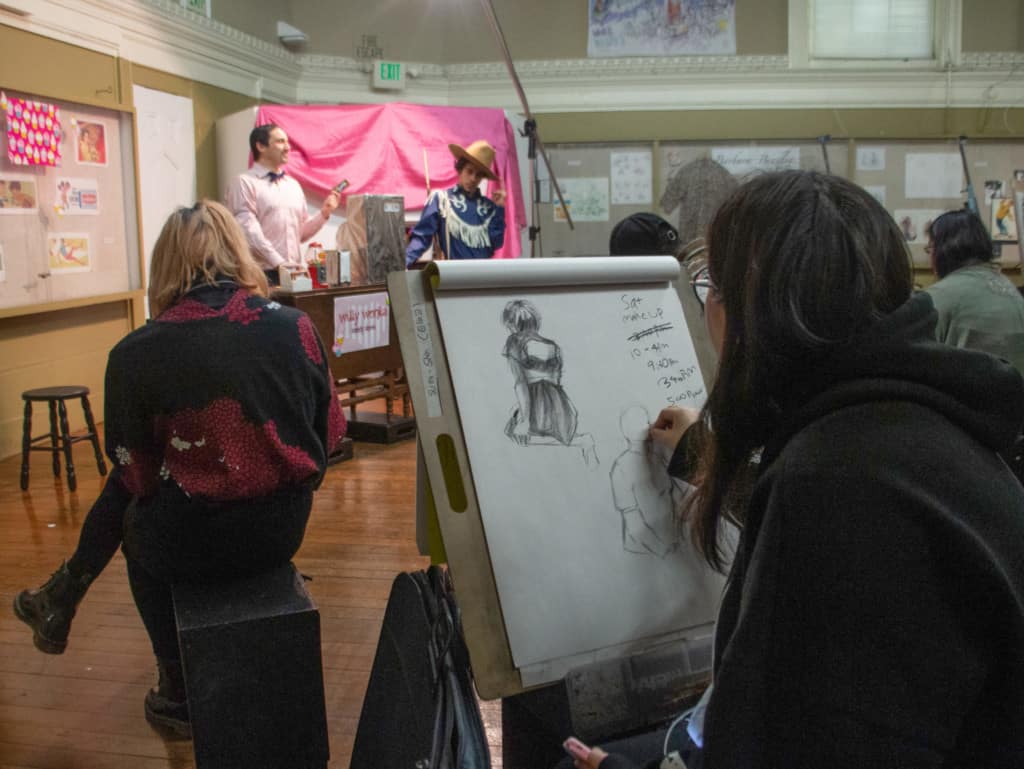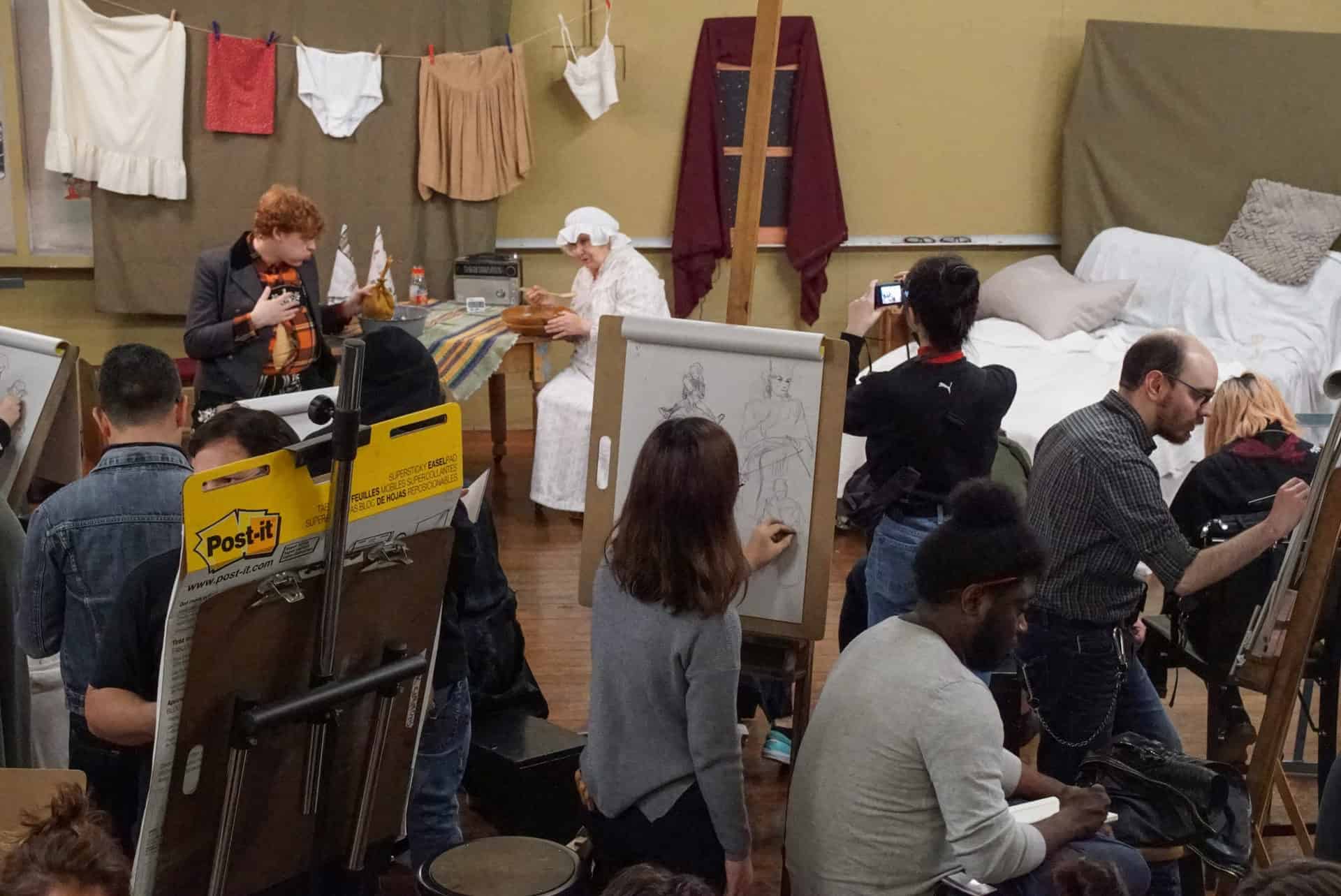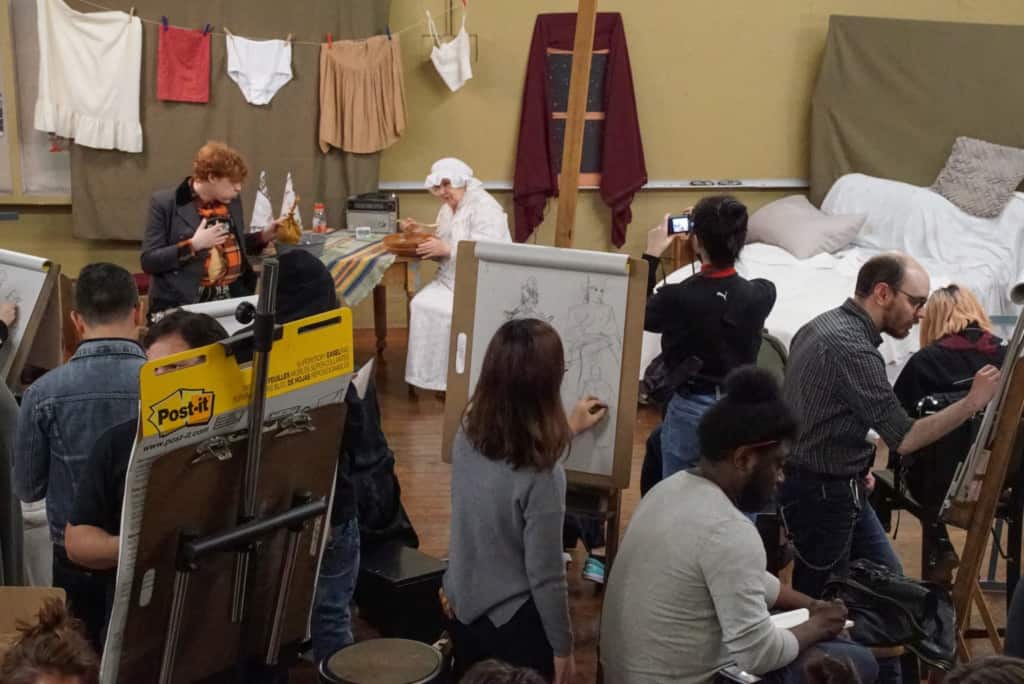 What sets the Academy's School of Illustration apart from the rest?
CP: First of all, we located in San Francisco, which is one of the most significant creative engines on the West Coast. Our students gain a variety of design experience across industries where the future happens first.
Our forward-thinking curriculum has been designed to provide students a structured build in skills from drawing, rendering, design, to high-level ideation and market-based knowledge and practical problem-solving skills.
They don't only graduate as an artist who has mastered both drawing, conceptualization, and design across either traditional or digital platforms, but also an artist who knows how to promote themselves and cultivate a prosperous career in the new age.
Most importantly, our students graduate with a substantial, personal portfolio that will set their path out the door after graduation and launch their career as a successful young artist.
What do you think are the advantages of working in an agency as opposed to freelancing, for an illustrator? How about the disadvantages?
CP: First of all, there are not many corporate jobs for illustrators. Though there are contract gigs with game companies and tech companies available, they are still in the minority. Advantages of working in an agency? Security of an hourly wage, often with benefits and the illusion of permanence.
On the other hand, freelancing requires training to get the business skills to be a success at it. You need to know how to negotiate your work by assignment rather than by the hour as that is still the industry norm. Of course, as a self-employed artist, you will have to be responsible for any cost, such as insurance, retirement savings, etc.
You will learn more than just art and a versatile skill set, you learn marketing, financing, and project management, etc. Upside? More control of your time and intellectual property, a wide range of clients and opportunities, and the ability to live the wonderful digital nomad life from anywhere as long as you have access to Wifi.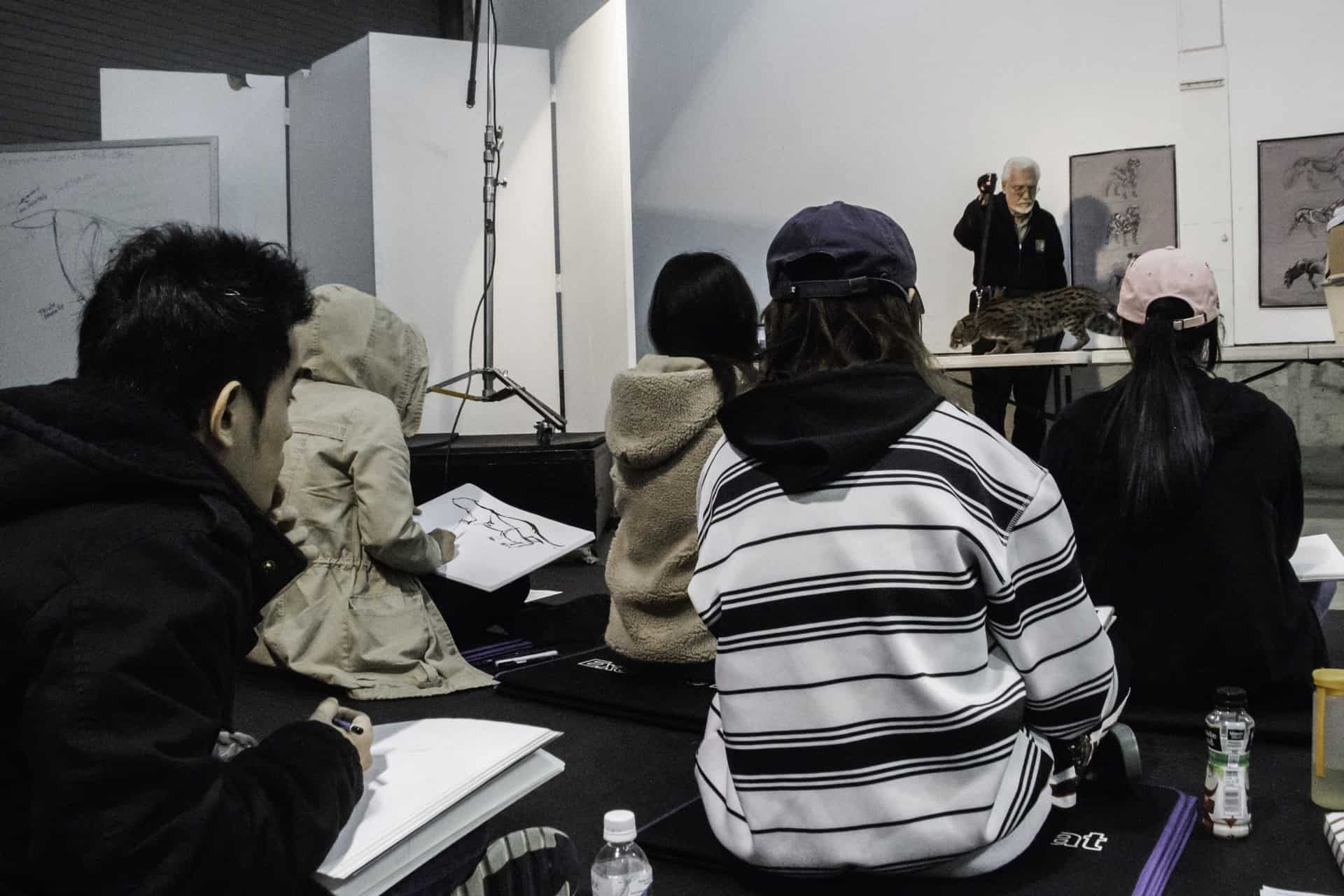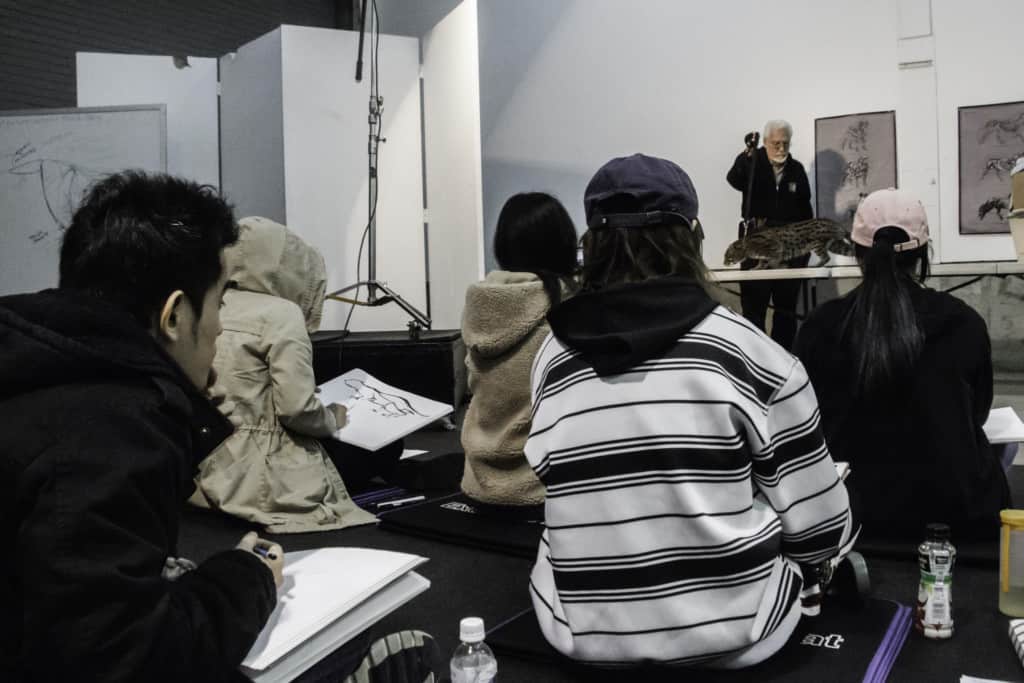 How do you get inspired? How do you overcome a creative block?
CP: I observe beauty in all its forms; people, architectures, and other artists' work. I also get inspiration from reading history and fiction.
Doodling, word lists, independent projects, all distract my brain from the block and help break the impasse. Knowing that, like a kidney stone, it always passes. The breakthrough often requires a lot of painful pressure buildup until my subconscious gets it out. Then look out!
What advice would you give your younger self?
CP: On graduation back in 1976, go to New York. That is still good advice. Learn digital tools when they arrive. Learn from the masters, don't get stuck trying to be just like them.
Be yourself, remember WHY you went to art school. Don't forget the humorous style you had, find a voice for it with all your new skills from art school. All still good advice.
---
Portrait images courtesy of Erasmo Guerra.