tue17nov7:00 pmtue8:30 pmIllustration Online Workshop: Putting Your Creative Problem Solving Skills to Work7:00 pm - 8:30 pm
Event Details

Academy of Art University School of Illustration invites you to a creative career workshop featuring Academy alum Scott Christian Sava.

In this intimate, interactive online workshop titled, "Putting Your Creative Problem-Solving Skills to Work," Mr. Sava will show how the skills he gained as an Illustration major opened up opportunities in a number of fields he never considered, leading to his success as a professional video game designer, comic book artist, character animator, author, and creator/writer/director of the new feature film Animal Crackers.

For those interested in a career in art and design, this workshop is a fantastic opportunity to hear first-hand the various avenues that you can pursue and the skills you'll need to make an impact in the world. We look forward to seeing you there. We highly recommend you watch his studio's first feature film, "Animal Crackers", on Netflix prior to the workshop.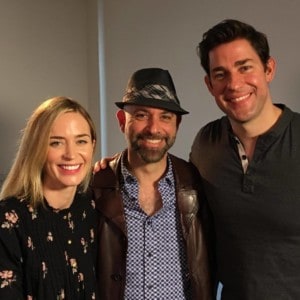 Scott Christian Sava is an animator, illustrator, director, writer, producer and part-time Hobbit! Over the last twenty years, Scott Christian Sava's work has brought some of the world's most beloved characters to life in film, television, comics, and games. From Casper the Friendly Ghost to the Mighty Morphin Power Rangers to Star Trek and Spider-Man. Scott's unique talents and vision have been called upon by Disney, Universal Studios, Nickelodeon, and more. In 2000 he founded Blue Dream Studios, which has produced work for Star Wars, X-Files, Aliens vs. Predator, Spider-Man, and other franchises, in addition to creating its own line of kids graphic novels. The studio's first feature film, Animal Crackers, is now on Netflix and was the Summer of 2020's #1 animated movie in the world. Scott and his wife and two kids live in Franklin, TN. Scott's mission, simply put, is to make "the world a kinder, gentler place, one story at a time.
Time

(Tuesday) 7:00 pm - 8:30 pm PST