Finding a niche in a fast-paced, technology-driven industry such as graphic design may seem like such an overwhelming goal. For Academy of Art alum Brett Newman, however, it's a matter of finding the balance between exploration and problem-solving. This principle he imbibed during his time in the Academy is what guides him as he pursues his graphic design career.
The Hybrid Methodology in Clear Print
Newman is currently a design director for Hybrid Design, a Mission District-based graphic design agency in the city. Right off the bat, one can easily see that his professional portfolio is reflective of the concepts of experimentation and practicality.
One example of such work is their firm's branding campaign for Maryland "no frills" brewery, Attaboy Beer. The print medium, in particular, allows Newman to let his imagination run wild. "We basically just get to come up with wacky print and format ideas that most clients would be very afraid of, because of cost and uncertainty."
Fortunately, they're working with paper for this campaign. "[You can] unleash the wildest, crazy paper ideas you can have on them, and it becomes something special."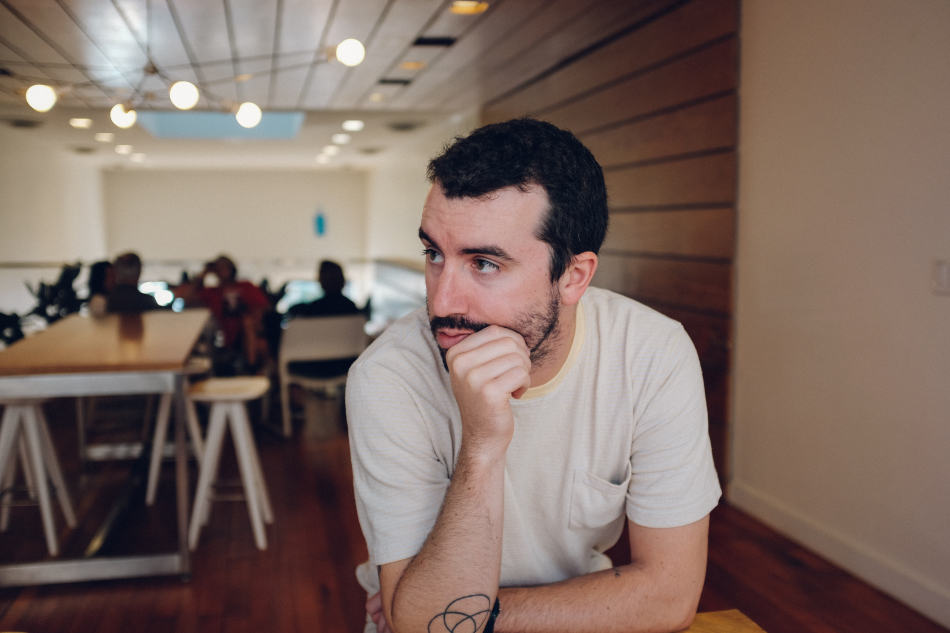 Another print company that has entrusted Hybrid with their campaign is Mohawk. Their quarterly magazine, Maker, has been in print since 1931, making it one of the rare publications still in circulation despite the constant looming threat of demise in the hands of the digital format. In 2016, Newman and the rest of the Hybrid team started working on Maker pages.
"They've done a good job of staying contemporary and making sure that print is still alive and well," said Newman. "Just reminding people of the specialness and permanence of it."
Building Foundations at the Academy
This ability to create successful graphic design work on a precarious medium such as print is an acquired skill. In Newman's case, he earned it through a M.F.A. degree in Graphic Design from Academy of Art University.
"I got into design kind of late in the game," he explained, "like at the end of my undergrad degree. I had started shooting a lot of 35mm photography, and developing in the dark room, and that was sort of my first foray into visual communication."
He practiced a lot by taking photos of his friends' band, which would then be used for poster material. He also worked on action shots, particularly of athletes riding bicycles. "Once I had a little bit of skill in that world, I started looking at design programs." Ultimately, he ended up moving from New York to San Francisco to get into the Academy's School of Graphic Design.
Where Credit is Due
"I think the Academy as a whole prepares their design students really well for work," said Newman. "A lot of it is fundamentals, so everything is sort of built off your type, your layout and your composition… Overall principles of design are really strong in the Academy curriculums, and you need those to think the way you need to in the studio, and in the real world."
According to him, his typography instructors David Hake and Stan Zienka played a major role in the development of his design skills. He gives them both credit for "really [pushing] me to think about type both rationally and emotionally."
The feeling of admiration runs mutual too. GR Director Phil Hamlett is also all praise for Newman. "[Brett is] someone who's obviously always paying attention, obviously engaged with the coursework. He's definitely somebody who listened to what it was we had to say and applied it, and then went beyond what it was that we asked for."
Article by Kyle Roe, a reporter for Academy Art U News