School of Music Production & Sound Design for Visual Media alum J Hawk is quickly making a name for himself in the music industry as guitarist for rapper/songwriter Duckwrth.
He may be playing support for the main act onstage, but there is no doubt he is his own shining star. In a recent interview, music website Guitar dubbed J Hawk as "the young musician bringing six strings to modern rap," apart from also crediting him as being "key to what makes Duckwrth stand out from the crowd." He is also currently representing legendary guitar brand Fender as an artist ambassador.
Apart from playing the guitar, he also contributes his work in the studio as musical director. Part of his responsibilities in this role is to make sure the tracks they make in the studio are going to translate well in a live atmosphere. In other words, he is responsible for making sure the audience will enjoy the tracks live just as much as they hear it recorded, if not even better.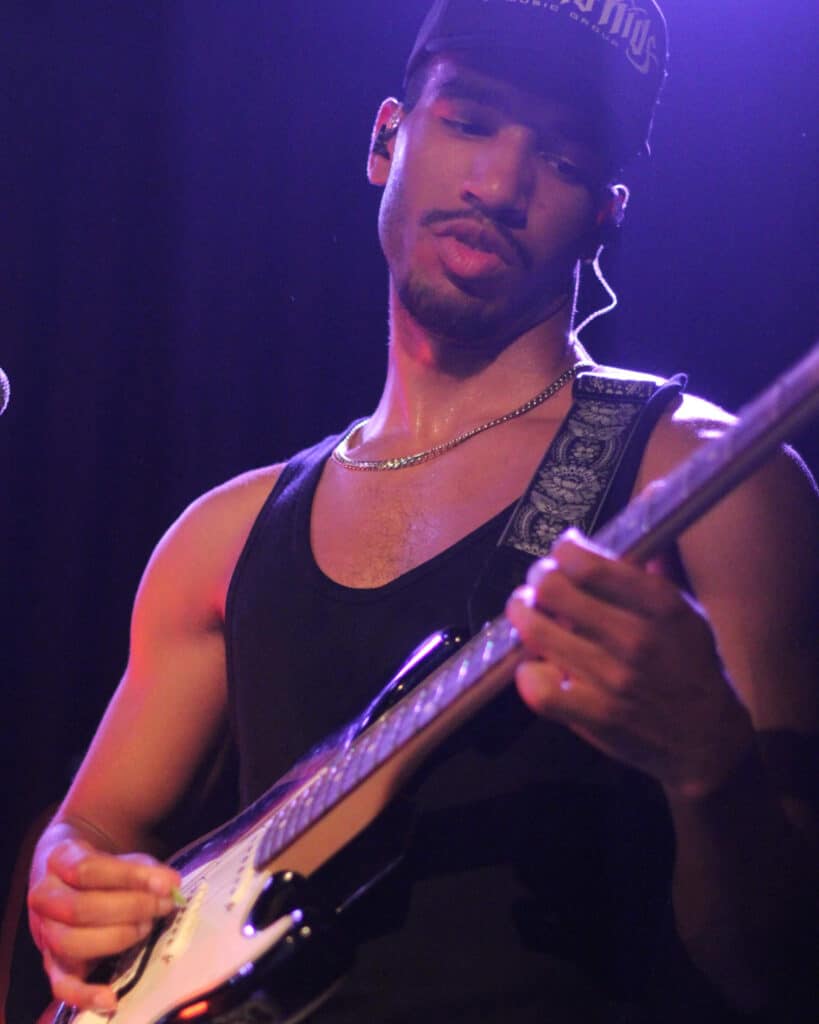 Choosing Art
"It was in my mind to either become a firefighter or become an artist," he revealed. The options were not random; those were actually the occupation of his parents. In the end, he leaned more towards the latter.
"I really connected with my mom because she would tour on cruise ships for the Grand Ole Opry." And even though his dad was very strict about it, he ended up getting Guitar Hero, and eventually, his own real guitar.
More Than A Serious Hobby
It was clear from then on what path he wanted to take. After arts school in high school, he continued to another art school for college, Academy of Art University. Here, he graduated with a degree in music production from the School of Music Production under a full scholarship program. 
After earning his music production degree, he moved to LA to get started on his professional music career. "I created an all-black collective of musicians, songwriters, and producers called Ghetto Kids. We kept it in house. Now, Duckwrth is going on tour and we're opening for Billie Eilish in March!"
Find Your Starting Point
"Once you have a starting point, life kinda does the rest," he said. He also encourages young artists to believe in their art and to keep pushing for it, but also to allow it to adapt.
"Continue to go hard every day. There are obstacles that come into our path. Every time I play, I'm thankful to be in the space."

J Hawk
---
Academy of Art University also offers partial scholarships, aside from the full scholarship that JHawk enjoyed. There are also various grants and financial aid options that can help aspiring students with their financial needs for their college education.
Request information from Academy representatives to know more about these options. Apply today if you are ready to turn your creative hobbies into a professional creative career.