A documentary about a Bay Area civil rights pioneer and her daughter is the latest accomplishment for award-winning director, producer and editor Pam Uzzell, an instructor in the Academy's Schools of Communications & Media Technologies and Motion Pictures & Television.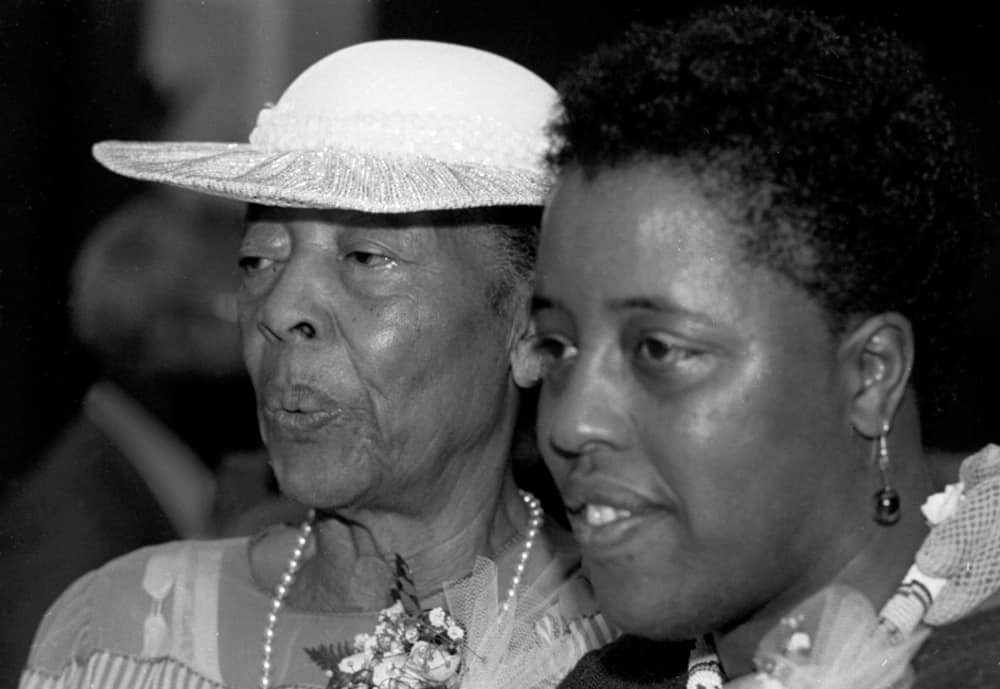 Part of television channel KQED's "Truly CA" series, the 28-minute film Welcome to the Neighborhood tells the story of artist Mildred Howard and the impact of her activist mother Mable Howard in 1960s Berkeley, Cal. Mildred, an artist in Berkeley, was displaced from her home due to rising rent prices. With Mildred's departure, her family's civil rights legacy also left the Bay Area, with few to recall her late mother's storied impact on Berkeley.
In 1968, activist Mable fought and won against Bay Area Rapid Transit's initiative to build tracks above ground, which would have drawn a racial line through Berkeley and split the community into the "right and wrong side" of the tracks.
During that time, the work of Mable and that of other like-minded activists characterized movements led by people of color that defined the Bay Area's progressive identity and social justice-oriented community. Today, with gentrification and resegregation looming over the region today, Welcome to the Neighborhood voices the fear that the Berkeley the Howards helped build will soon disappear.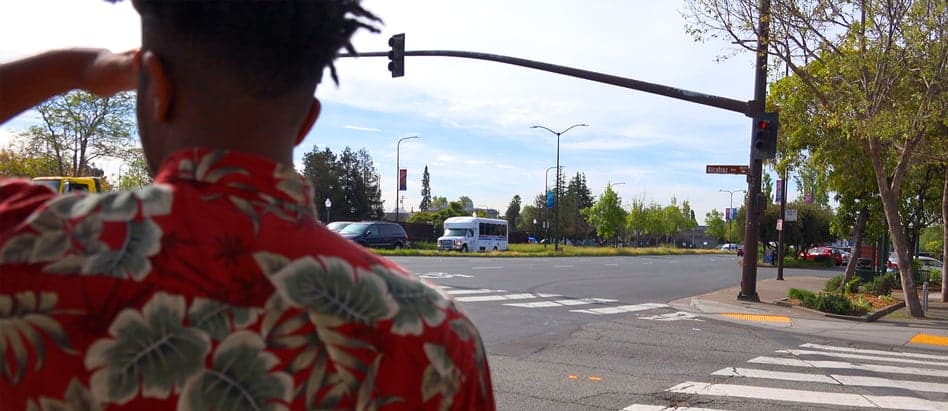 Out of a Chance Meeting, Inspiration

Uzzell met Mildred on a neighborhood walk through South Berkeley and was immediately struck by the Howards' little-celebrated impact on the area (there is a senior apartment complex named after Mable on Alcatraz Avenue).
"If you live in Berkeley, you know about Mario Salvo, his starting of the Free Speech Movement," says Uzzell, who started working on the film in 2013. "But I just thought, wow, this is someone who should be on [a] level of known Berkeley history. Aside from people who were alive at that time and worked with Mable, few people knew about her."
Uzzell is an award-winning filmmaker whose work zeroes in on overlooked and untold stories. A former sound editor and assistant for movies such as Terminator 2: Judgment Day and The Godfather Part III, she left the feature film industry to pursue documentary filmmaking.
Her first documentaries focused on her home state of Arkansas: Some Call It Heaven (2007) and Unearthing the Dream (2012). The latter won Best Documentary at the Arkansas Black Independent Film Festival and an Indie Merit Award for its homage to the teachers and students who went through the 1968 desegregation in the state's small town of Malvern.
"I find a story when I…learn about something that I can't quite get out of my head," Uzzell says. "It usually really inspires me to not only think but to feel certain ways…. Maybe if I'm feeling this way in response to a story, maybe other people will too."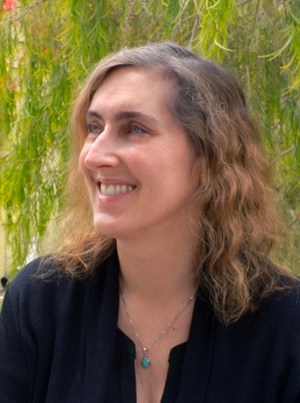 Between films, Uzzell began teaching at the Academy in short stretches from the mid-'90s to today. She explains that teaching the essential skills is the same in the two schools, but their young filmmakers "are focused in different ways, interested in different types of media." Regardless of their major, Uzzell emphasizes it's important for students to "really care about your work. That is your way of putting yourself out in the world and making a mark on the world."
Meaning for the Community
Uzzell says teaching has transformed her ideas on how meaningful motion pictures and storytelling can be for a community. Since Welcome to the Neighborhood aired last summer, it has become Truly CA's second-highest watched episode, according to Uzzell, and her dedication to such tales lives on through future video projects.
She says she's not sure she would be exploring all of her different avenues of work without being exposed to a university that teaches storytelling across so many different platforms. "It's really expanded my horizons."
Article by Nina Tabios, reporter for Academy Art U News
Images courtesy of Pam Uzzell