Three new graduates of the Academy's School of Photography recently displayed projects at the university's 625 Sutter Gallery. Online MFA students Troy Colby, Dianne Morton and Brian K. Edwards exhibited works from their photography portfolios in the exhibition, which was on view through May 31.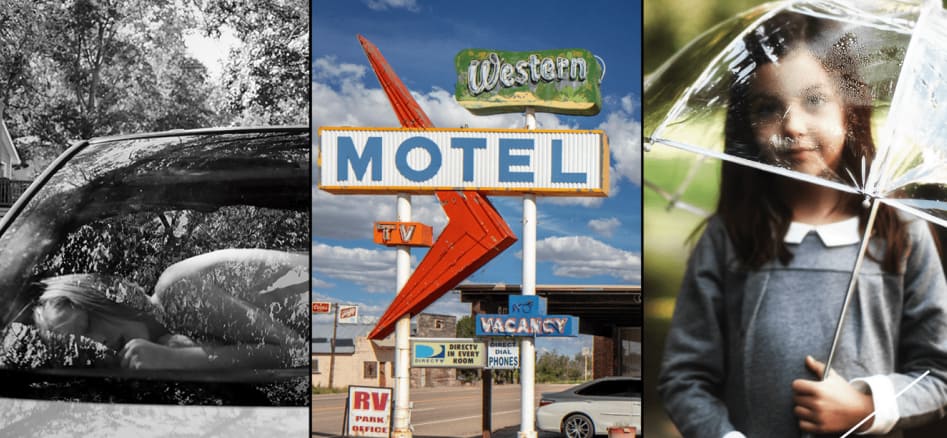 The photos addressed topics like the fragile nature of fatherhood, mortality and ideas about places. At the heart of the exhibition was a strong friendship between the three students, who took several of the same courses in their time at the Academy. "We refer to each other as MFA buddies," Dianne Morton says, describing a tight-knit community.
Brian Edwards says they've built more than a classmate relationship and share great respect for each other's work. "We have had many classes together—too many to count—and we have seen each of the other's work grow and evolve, from the very smallest seeds to the latest versions."
Troy Colby agrees, noting they were lucky to end up connecting. "Cultivating these relationships also allowed for a deeper and honest dialogue about our work. We didn't have to walk on eggshells or tiptoe around in giving critiques."
Colby adds that in their final semesters, they all happened to be dealing with issues in their personal lives. Guidance from Photography instructor Tamara Hubbard "bonded us even more." The closeness led to deeper insights that helped propel them further into their work, he says.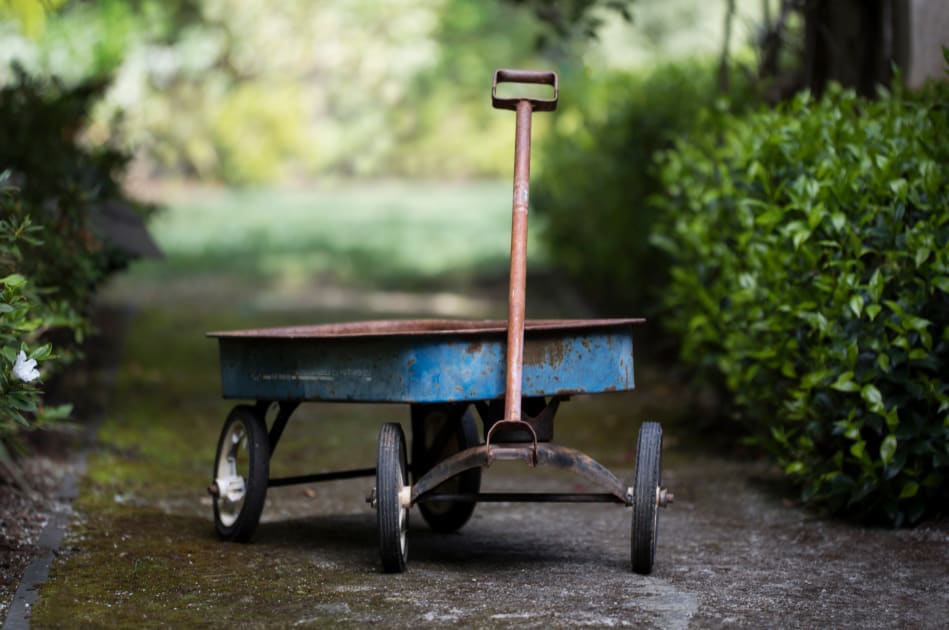 Pencils and Wagons
Morton's project was titled "Blue Pencils." It took its name from her father's occupation as a mortician and the blue pencils his funeral home provided. She was unaware of the harrowing aspects of his job. This included putting to rest a classmate in Morton's second-grade class, who was struck by a car while in a blue wagon. Morton believed as a child that his father just made pencils.
Morton focused on the fleeting nature of life and childhood. In one of her photographs, she used a wagon from the same era her classmate was killed. Colby spotted something she hadn't noticed before. "Troy said to me, 'Dianne did you read? It's called a blue coaster wagon. It's a blue wagon.'" Morton was blown away by the coincidence. Her classmate's insight "helped advance the narrative even more," she says.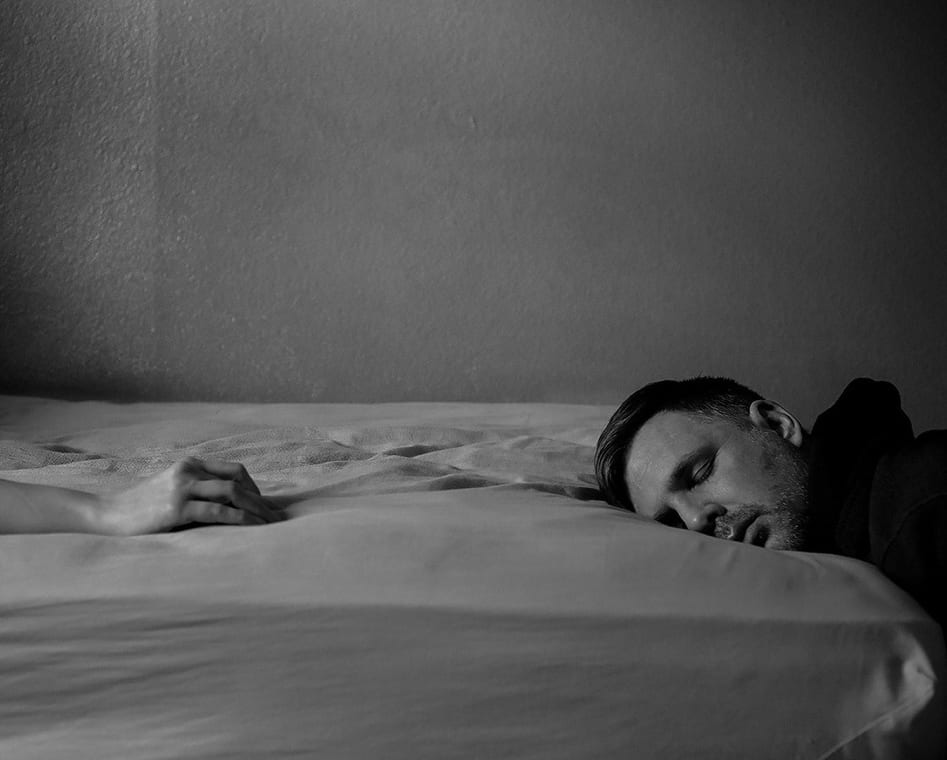 Family and Fatherhood
Colby's intimate photographs capture his family and the fragile side of being a father. After a move, his youngest son developed anxiety and headaches. Colby documented his struggles. "I realized this project is about him, but it's also…about me," he says.
The photographs also function as a different kind of family album. In the family album, people usually show their best—but often far from real—moments. He says his time earning his MFA made him to reflect deeper on this in profound ways. "It's an evolution," he says.
Looking at Places
Edwards, who lives in New Mexico, presented photos from his series "Culture and Place." His work captures the American Southwest and Italy, including snapshots of a yellow school bus in desert brush, and a motel with a nearly empty parking lot. "I don't think of them as landscapes per se [but as] 'place-scapes,'" he says.
"My interests are more architectural: how the structure and the landscape are…combined to create a place."
Some of his photos came from Edwards' Study Abroad course in Italy. In cities like Florence and Venice, he was plunged into an urban landscape that reminded him of living in Washington, D.C. and Chicago. His advice to other students is to dive in. "You have to learn to take risks, to venture into the unknown a little bit…and not be afraid of failure."
---
Article by Cristina Schreil of Academy Art U News