Academy of Art University has consistently committed to helping graduates be ready for professional careers by providing world-class facilities for the students.
With the Academy's investments in the latest technology for practical training, students earn real-world experience on projects that make them ready for the professional world. The rLab (short for Remote Lab) in the School of Animation & Visual Effects, for example, is essentially the same technology used by major industry studios so students can do their animation work even outside of their studio location.
Complementing facilities such as the rLab with the Academy's industry partnerships, the students are put in a unique position to work on projects for actual clients, with actual deadlines. Many students meet, get to know, and learn from industry experts.
Professional-Level Facilities for Art Students
From equipment labs and sets for photography and multimedia classes to workshops and studios for fashion and industrial design courses, students can look forward to having unfettered access to professional-level facilities that the Academy has to offer.
At least within campus.
That's why many were concerned when San Francisco's lockdown—in response to the COVID-19 pandemic—effectively triggered an unprecedented shift to online learning. It wasn't so much on how the classes were going to continue, since online classes are inherently part of the Academy's curriculum, anyway. Instead, the concern was for those classes that needed access to the on-site facilities.
In the midst of these major logistical adjustments, however, the School of Animation & Visual Effects remained unfazed, hardly skipping a beat even as they pivoted their production requirements to remote work settings.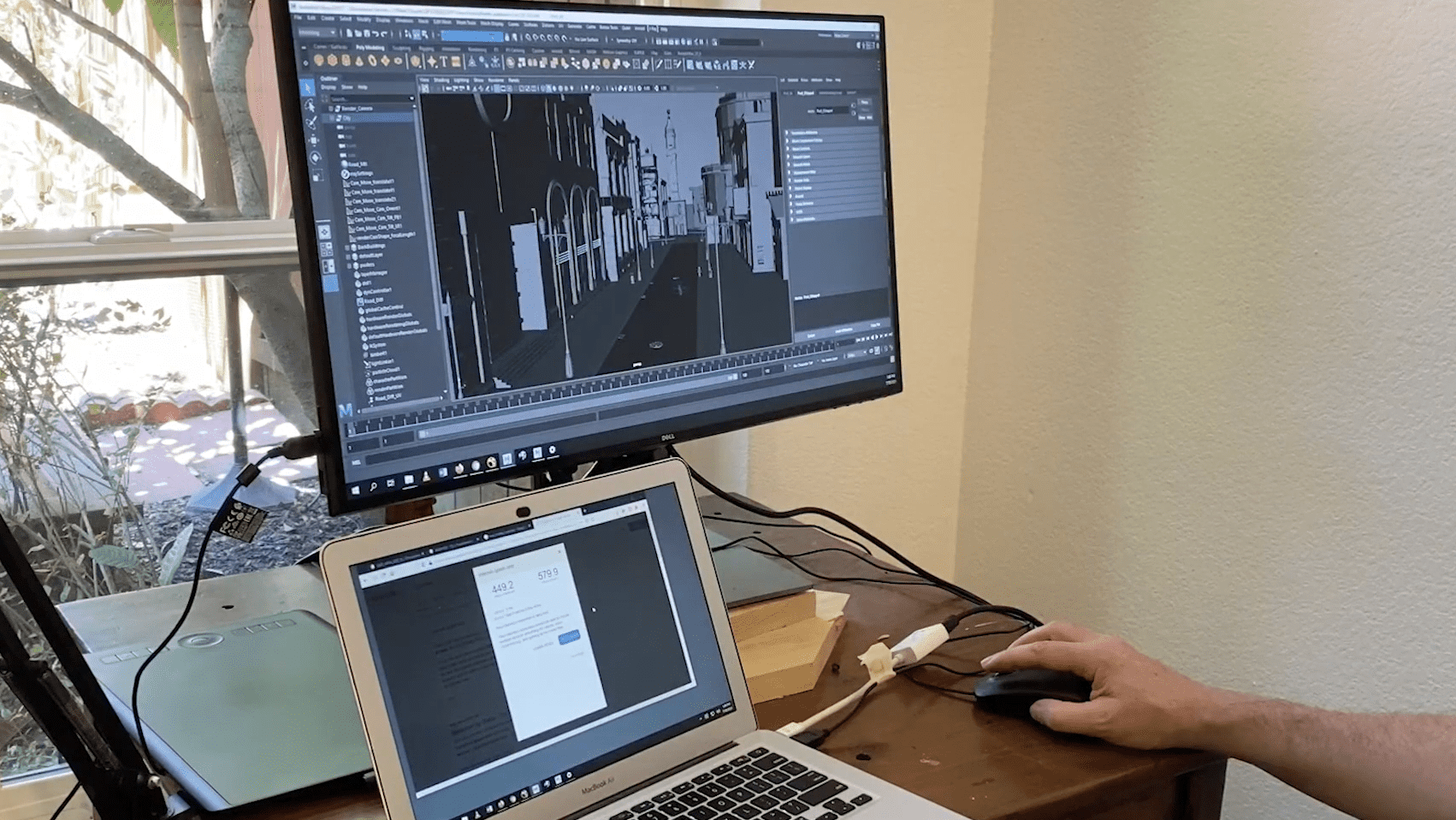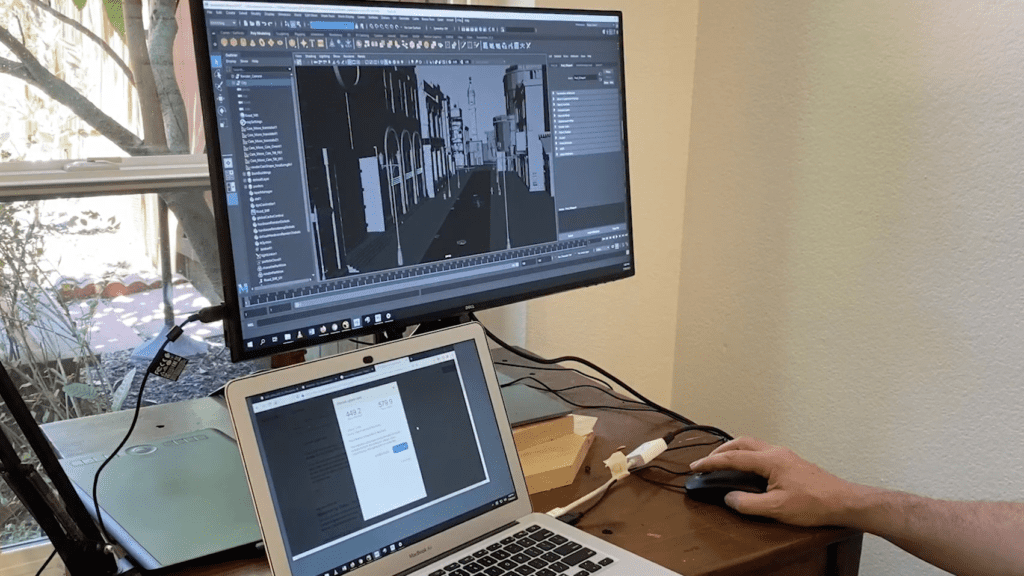 Readiness Pays Off
"When COVID hit and we all just ended up vacating the school immediately, we knew that we had to shift right away to survive, and [to be] as operational as possible because we had films in production," said Catherine Tate, Executive Director of 3D Animation & Visual Effects.
"I think it was only a matter of days [after the stay-at-home order was put in place] before it was set up. But it's gone through iterations—we've been trying to constantly improve it," Derek Flood, Associate Director and Technical Lead for the School of Animation & Visual Effect had earlier shared in an interview with ArtU News.
"We actually never had any hiccups in the work coming in," Tate furthered in Episode 47 of the Creative Mind, the Academy's official podcast. "We have more work coming in than ever for StudioX, from outside and internally," a tinge of pride unmistakable in her voice.
And for very good reason. The school has one of the most demanding production requirements in the Academy. The applications alone used by the students to produce their work already have professional system requirements.
Introducing: The rLab
When our onsite students couldn't get to the labs, we brought the lab to the students. That's the power of rLab.

Derek Flood, Associate Director and Technical Lead
All it takes is a stable internet connection for students to have access to everything they need right at their fingertips. rLab has the ability to stream pixels from the lab workstation directly onto the user's computer. Basically, "Even if you're working [remotely], your work is actually being done on the computer here [in-campus]," explained Tate in a nutshell.
From the high-end, expensive software to the studio lab's huge processing power, licensed software, CPU, GPU, RAM, and whatever else is needed to flawlessly execute animation production, everything is doable with a click of a button.
One of the major features of the rLab is the Render Farm, which is the technology used to render video and animation products. Through the rLab's Render Farm, a complete rendering process which usually takes up to two weeks can instead be accomplished in as little as two hours.
The best part about it is that it allows rendering on multiple machines, so several students at a time can use it without encountering any glitches or problems.
All of these amazing features were available on campus from within the animation studios. When online learning started, however, the technology had to prove that it could deliver these exact same services to the students—no matter where they were in the world.
Worldwide Access
rLab's online availability has made it possible for all types of students, whether domestic or international, to access it whenever they want, for as long as they want.
Since it's open 24/7, with everyone working on their units in their own homes, there's no need to make reservations for a spot at the studio. Creating an animation production will, of course, always be challenging, but what's pleasantly surprising is that technology like rLab has made it entirely possible to complete projects, even collaboratively and from a distance.
"I'm kind of amazed how we ever operated before this, and it's sad that it took a global pandemic to change [how things run], but we were ready for it," Catherine Tate noted.
Matters of Online Security
Online security was one of the issues that had to be addressed first and foremost. Because the students will be accessing files and applications from outside the campus, it makes them vulnerable to hacks, viruses, corruption of files, and decreased quality of output. Security of access and connection was therefore crucial to making this aspect of remote learning work.
"We spoke to industry professionals to find out what they're using to access those computers in a studio, like Pixar [Monsters Inc., Coco, Inside Out, Toy Story], or Industrial Light & Magic/ILM [Star Wars, Indiana Jones, Harry Potter, Jurassic Park series] or Moving Picture Company/MPC [Guardians of the Galaxy, Prince of Persia, Harry Potter: The Deathly Hallows]," explained Tate.
"We ended up getting a software called Teradici, which allows students to log into our lab and get all the power, get all the software, as if they're sitting in the lab, but they're at home. Or they're in the cafe."
For all intents and purposes, therefore, the technology being used to power the school's Remote Lab is industry standard. This means that the students are using the very equipment that is being used in actual work settings in today's professional animation and VFX studios.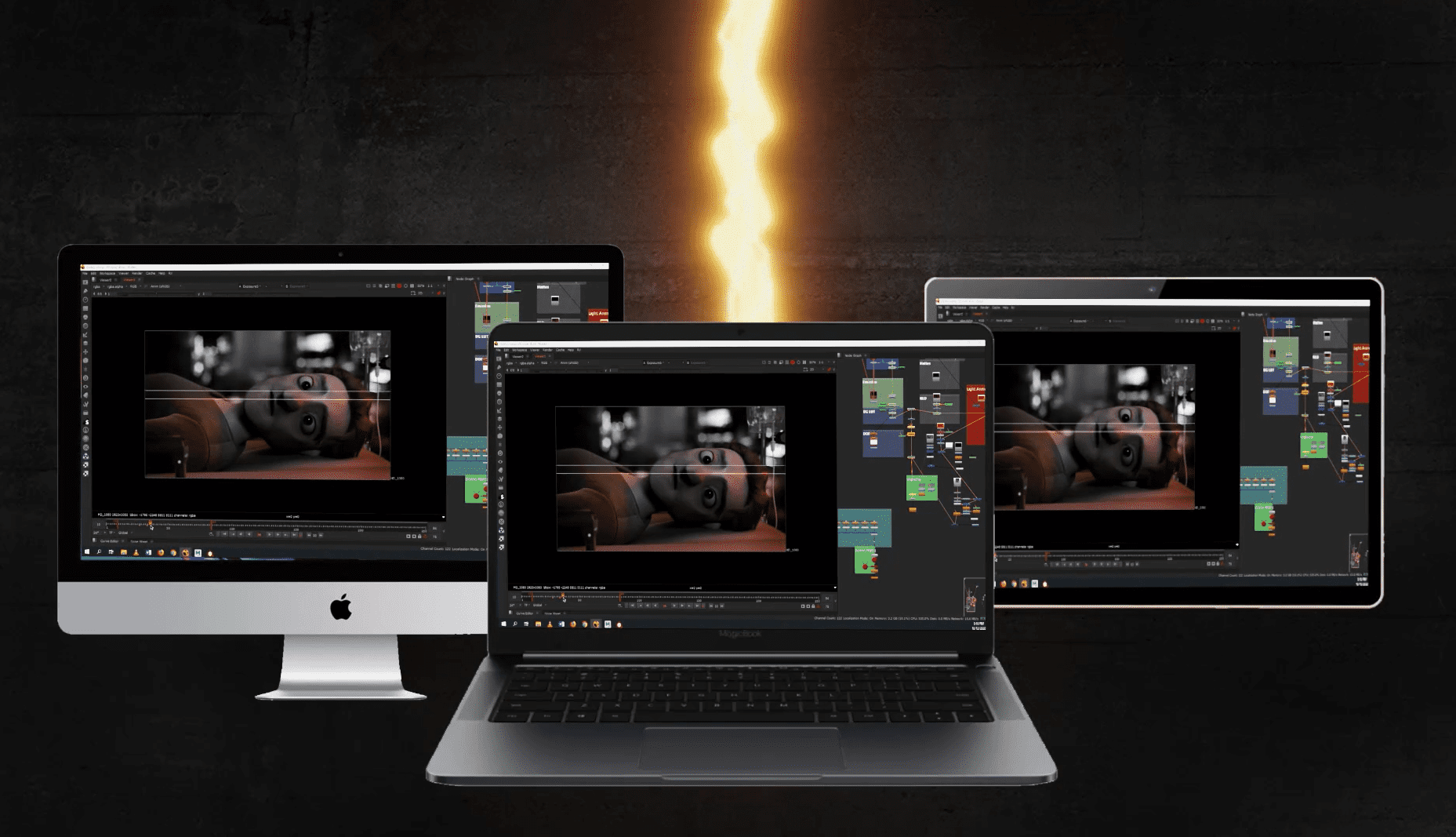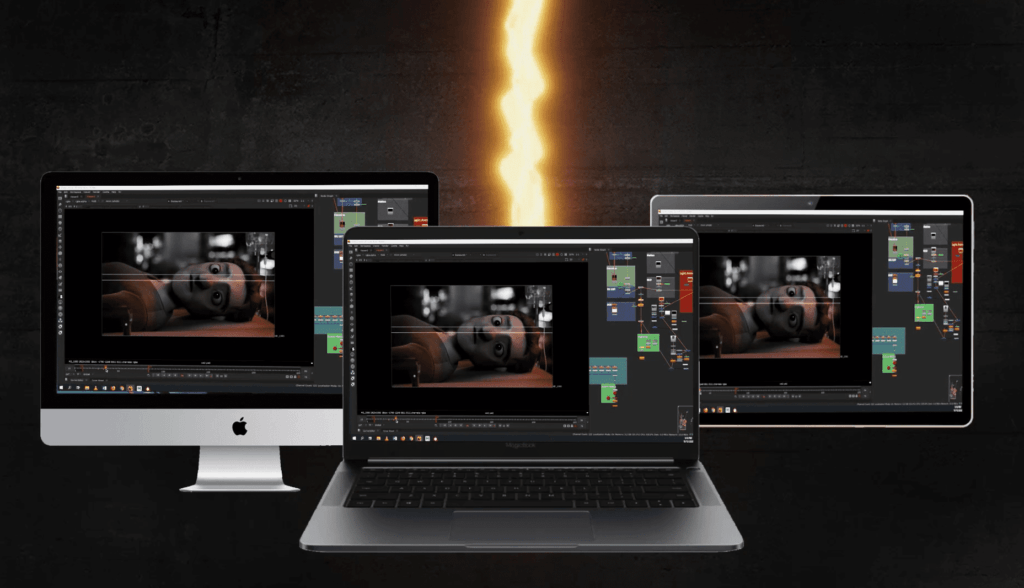 Leveling the Playing Field in Education
For School of Animation & Visual Effects Production Manager Sasha Korellis, having technology like the rLab helps level the playing field in education.
According to her, regardless of a student's country of origin or economic background, or even their chosen mode of learning—on-site, online, or hybrid—the fact that they would all have access to the same equipment makes all the difference in terms of ensuring that every student gets a fair shot at developing their skills and showing what they've got.
Perhaps the best part about all of this is that the students are not just working on typical homework. Instead, they are part of actual productions, doing professional-level work, such as through projects in StudioX, the student-run, faculty-mentored studio of the School of Animation, emulating a real-world animation and VFX production environment.
And they might as well start as early as now, because if the status quo is any indication, and if Sasha Korellis is correct, "Virtual production pipelines are now going to be the norm."
Catherine agrees. "It's a game-changer, and we basically are plowing forward, pandemic or not. This is our new normal."
People in the industry will be—and are already—working together without even having physically met each other. Now it's all transmission of files, saving changes history, and holding virtual meetings to fine-tune details about a project.
There's no better time for students to see and feel for themselves what it's like to maximize the use of technology to aid in their training and help in their job-readiness.
Hands-On rLab Experience on the Ground
Needless to say, the School of Animation & Visual Effects faculty members like rLab. The more important question is: how do the students like it? After all, who else stands to benefit from these improvements but the students themselves?
And although they have been used to attending classes online, completing their tasks for a full production separate from the rest of the team can still be disconcerting. For Romina Rabti Zolprani, MFA – VFX Artist, for example, the experience of working remotely changes everything. "Seeing everyone's work at the same time, someone can come up with a solution to a problem that if the artist were working alone, [they] wouldn't have thought of it.
Thanks to the instantaneous feedback, corrections, revisions, and improvements are accomplished faster and more efficiently.
And then there's also the advantage of having the classes recorded online. As Lawrence Lin, BFA in Production Management, explained, "Because we can actually record the video, and then you can always go back."
And as for that seemingly mythical creature that is the Render Farm, Diana Lee, MA animation student and texturing and lighting artist for StudioX, has this to say for her testimonial:
"Even with long, long, long render times, it's always done overnight, which is what you want because you don't want to be wasting time during the day waiting for a render. And I think that's the biggest benefit of having a render farm—is that you can get bigger jobs done overnight, or you can walk away and when you come back it'll be done."

Diana Lee, MA Animation
And as is typical of any Academy department, the School of Animation ensures the students have access to the tools they need for learning. "You don't have to buy a computer when you're here at the school. And you don't have to re-buy a computer when your computer gets outdated, because we update all of our computers every semester," reassured Tate.
Ultimately, rLab's biggest contribution to the students' learning is not just the ease and convenience of completing their jobs. Rather, it's the development of skills and know-how, with a solid foundation for experience, helping them become a welcome addition to the company that they will be joining after graduation.
With rLab helping them do their animation work from a distance, the students are able to take one step closer to their career goals.