Mattel Senior Designer Kristen Sanzari uses the knowledge and skills she learned at Academy of Art's animation school to create unique, engaging toys for the popular children's toy mogul, and other well-known brands like Disney and Pixar. Today, she brings classic characters like Rainbow Dash from My Little Pony or The Ninja Turtles to life in new and exciting ways for the veteran toy manufacturer.
After finishing her Bachelor's degree in graphic design at Cal Poly San Luis Obispo, Sanzari sought postgraduate education at the Academy's School of Animation and Visual Effects, where she graduated with her Master's in 2013. It was also here where she brought her collegiate track and field career to completion.
Artist, Student-Athlete
"It was so awesome to be able to finish out my collegiate cross-country and indoor track eligibility at Academy of Art," she says. "I definitely think my experiences as a student-athlete have helped contribute to where I am today."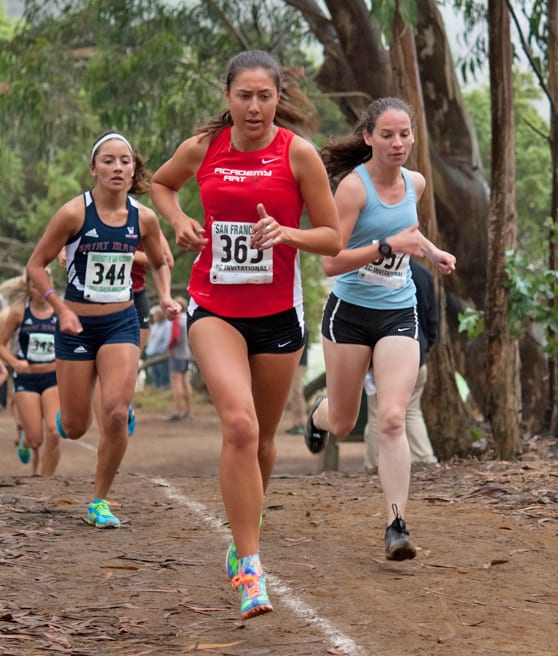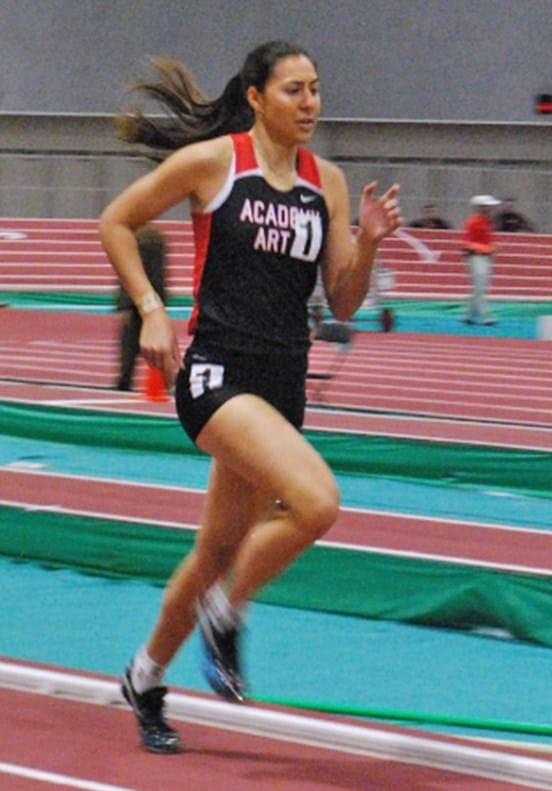 She furthered, "You learn time management and how to get things done efficiently. You are committed to constantly trying to improve, and through hard work, discipline, and a lot of training, you learn what you need to do to achieve your goals."
I know the drive I had to excel in sports has crossed over into my every day life as well, and I tend to pursue every goal I have with that same determination.

Kristen Sanzari
Her 3.62 grade point average lends credence to this claim.
She finished her stint in cross-country in 2011 with a top 10 finish at the PacWest Conference Champion. She then moved on to indoor track and field, where she set the record in the 1000m, which still remains unbroken to this day.
Encouraging Beginnings at the Academy
At Academy of Art University, Kristen learned that she wanted to pursue graphic design and concept art. The school has a robust curriculum for all types of aspiring artists, including animation and visual effects, graphic design, interaction and ui/ux design, photography, and visual development. These courses encouraged Sanzari to develop and hone her design skills, allowing her to offer her services as a freelancer for Madefire. She happened across a Craigslist job ad for Artistic Studios and applied for a position upon also having a former Academy of Art instructor recommend that she apply. Soon, Kristen's animation career was off to a running start.
After Animation School
Artistic Studios began as a publishing company and toy manufacturer that later became Bendon, Inc. It was here that Sanzari, as a graphic designer and illustrator, began to develop skills and experience needed for working with licensed brands, and following an established model for toy and packaging design.
"At Bendon, I learned a lot about what goes into working with licensed properties. We worked with Disney brands, DreamWorks, Nickelodeon, Illumination, Hasbro, Mattel, and more. It was a great opportunity to learn about different licensors' branding guidelines for both product and packaging."
A Segue Into the Toy Industry
Of working at Bendon, Inc., Kristen said, "I was originally focused on working in the animation industry after school, however, while working at Bendon I realized the toy industry was also something I enjoyed. Toy design is similar to concept art for animation in a lot of ways and so my focus began to shift towards the toy industry. That led me to apply to Mattel as a toy designer."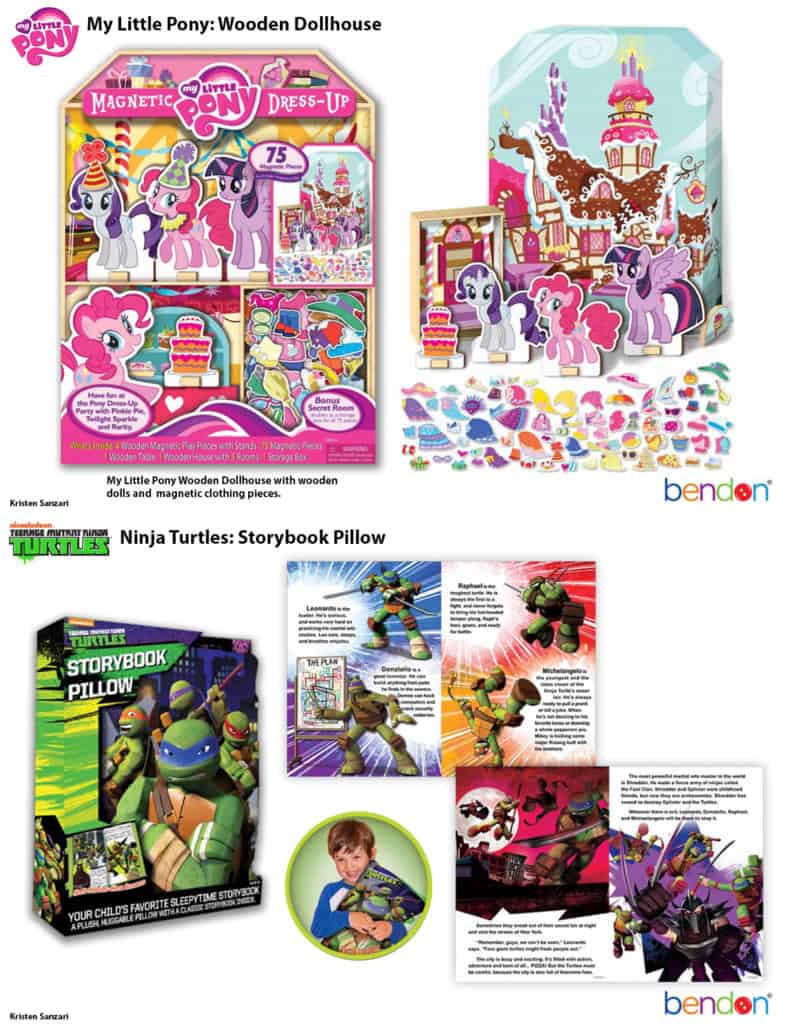 Although Sanzari did not have any toy illustrations or designs in her professional portfolio when she applied to Mattel since she had only previously worked with concept art and animation, supervisors were impressed by example toy concepts she drew on the spot for the interview. The position was for working with the design team for the Jurassic World product line and Sanzari created many designs specifically for Jurassic World: Fallen Kingdom.
Bringing Dinosaurs to Life
Kristen took her role within the Jurassic team seriously, noting that "it was an amazing opportunity to get to really help shape the look of the toy line and be able to come up with exciting new features for the dinosaur action figures." Sanzari continued, One of my favorite things is to take what I know from my animation background and try to bring some of that movement into our toys, to really make them look like they come to life. It was an awesome experience to work with such a skilled and tight-knit 'Jurassic' team and with our Universal partners. The Jurassic toy line ended up winning the Toy of the Year for Best Action Figure award, and I couldn't be more proud of having been part of that team."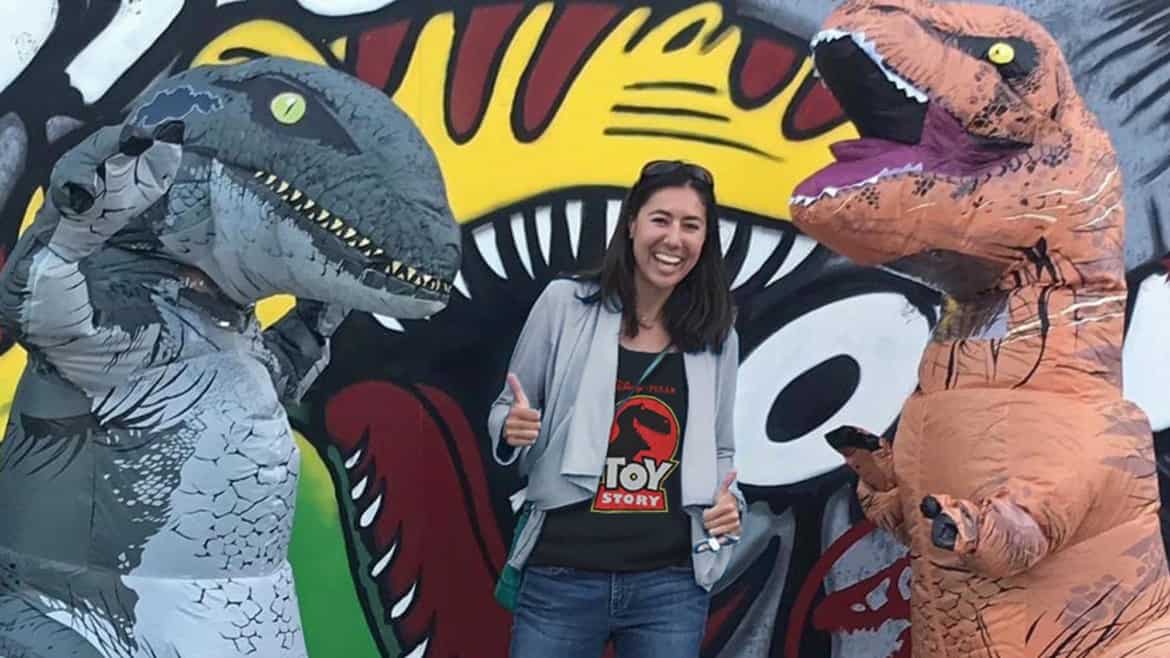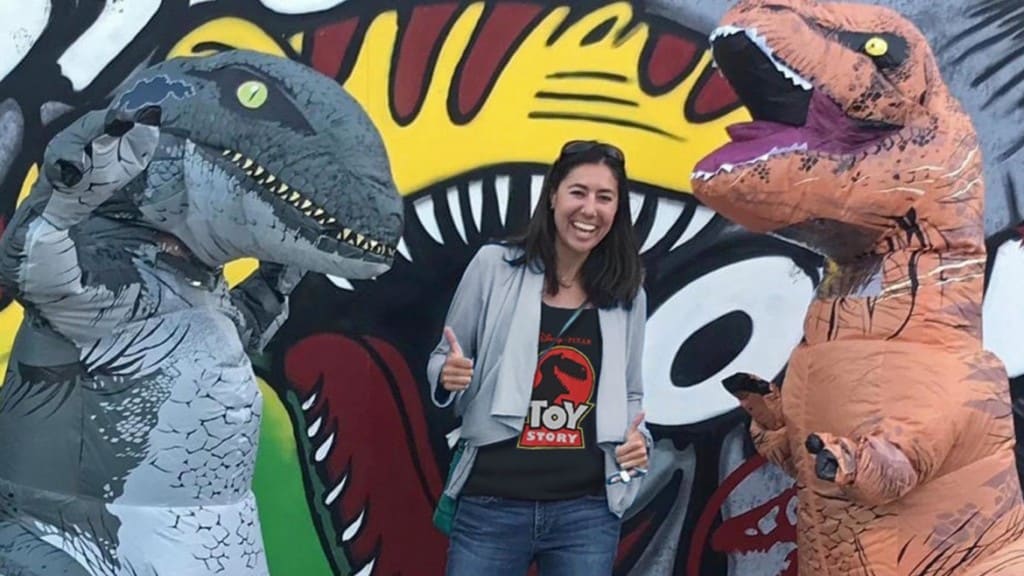 Bright Opportunities Ahead
More recently, Kristen Sanzari has been enjoying working with Disney/Pixar on a wide variety of designs. "Pixar was one of the main reasons I studied visual development for animation," Kristen says, "so it has been a real treat to be able to work on the action figures for their upcoming film, Luca, as well as new toys for all the beloved earlier Pixar films."
Of course, Mattel will always be among the top design experiences for Sanzari and she continues to work with them in various capacities to create exciting, innovative new toy designs for children of all ages. Kristen says, "Mattel is full of such creative, innovative, and inspiring people. [..] For now, I would love to continue to grow within Mattel. The toy industry is not where I thought I would end up when I was in school, but it has been an awesome journey so far and I couldn't be happier to have fallen into the toy world."
---
Original article by Academy Art U News
Images courtesy of Kristen Sanzari