Academy of Art University was recently ranked by Intelligent.com as having the sixth best Online Master's in Graphic Design Programs across the country for 2021. The website uses aggregated public data to rank colleges and programs across the country, with the objective of helping pre-college students in their journey to higher education.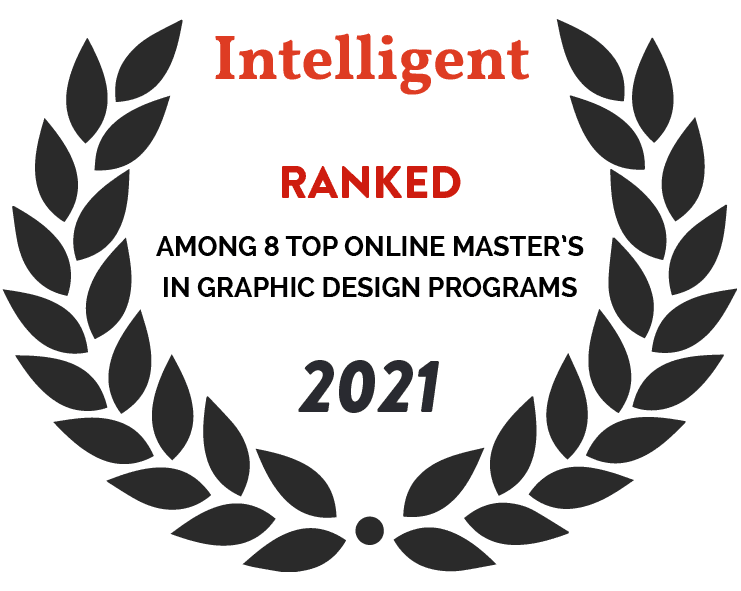 Intelligent.com gave the School of Graphic Design a score of 85.33 and noted that the Academy "offers a renowned master's in graphic design… that caters to students internationally."
The School of Graphic Design puts a premium on the students gaining the design skills that will enable them to become creative problem solvers. Whether online or on-site, the Academy's graphic design program offers a strong art and design foundation through various forms of media, including traditional, digital, interactive, print, product, and emerging media.
We close the massive chasm between what a student learns in class and the graphic design industry."

Phil Hamlett, Director, School of Graphic Design
From Communication Design to Branding, Environmental Design, Editorial Design, Packaging, Typography, and more, students learn from faculty members who have years of professional experience working with top brand-name studios and companies.
The school's program also opens up various opportunities for collaborations, from community organizations to well-known industry brands. Five Keys, a non-profit organization for transitional aged-youth and adults, had their logo re-branded by Academy students. Meanwhile, Adobe Systems also teamed up with graphic design students Julia Lemke and Michael Taylor to develop the concept and visuals for the Adobe Creative Cloud educational campaign.
Become fluent in the visual currency defining the contemporary world. Join the School of Graphic Design. Apply today and take your first step for a professional career in design.