Four Academy students—two recent alumni and two current students—have been selected as finalists and winners in this year's prestigious Adobe Design Achievement Awards. Their entries were selected from among 5300 submissions to the competition from students around the world.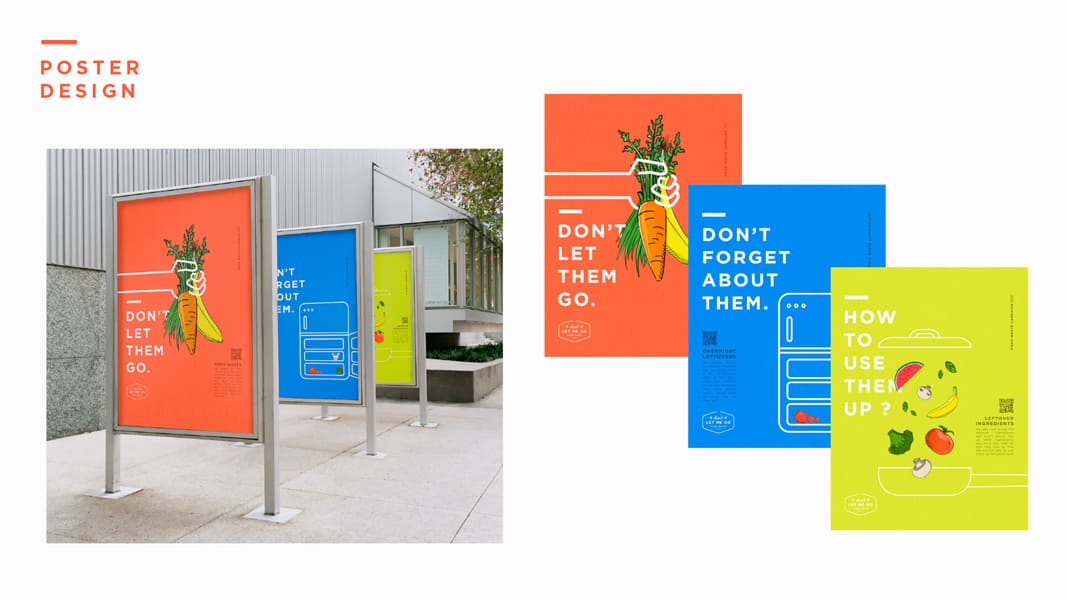 Wei Jia Tan
"Don't Let Me Go," a food waste reduction campaign by Wei Jia Tan, a current BFA student in the School of Web Design & New Media, was a finalist in the Social Impact—Web/App/Game Design category. The project originated as an assignment to create a nonprofit campaign. Tan homed in on food waste, an issue she had encountered in the Academy dining hall and at home.
"There are many campaigns about food waste right now, but I feel like they're not connecting with the audience," says Tan. "I wanted to find a more human way to create empathy, so the user can think of food from a different perspective."
She picked the project name to conjure an emotional response. Illustrations lend an organic feel to the campaign's posters and website, which provide helpful information about how long food lasts and tips for using up ingredients.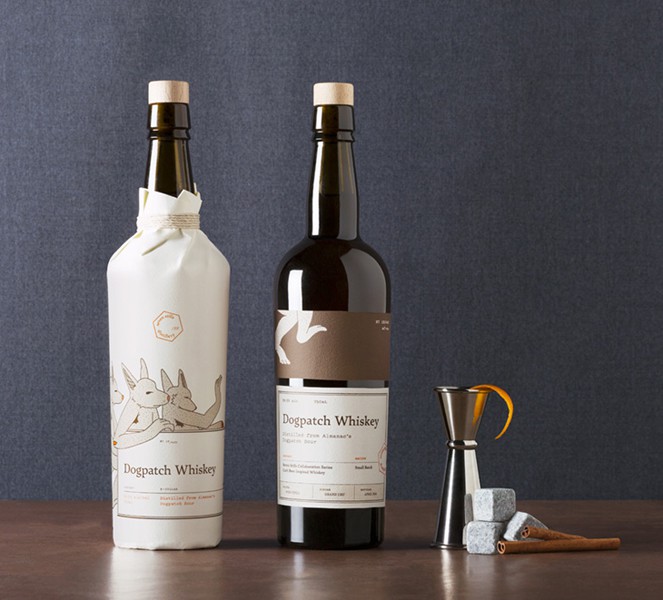 Evan Tolleson
"Knowing that the judges are working professionals who are respected in their industry, being selected was a real compliment," says Even Tolleson, a 2016 BFA graduate of the School of Graphic Design . Tolleson's Seven Stills Distillery project was a finalist in the Commercial—Packaging Design category.
Seven Stills, a small-batch San Francisco distiller, produces whiskey using craft beers, instead of the typical grain mash. Tolleson's challenge was to bridge the gap between the familiar whiskey aesthetic and that of craft beer. His design combined illustration with a restrained color palette and modern typeface to connect the two worlds.
A literally layered approach contributed to the concept. "A paper wrap around the bottle speaks to the craft beer industry, and once the consumer peels that away, you get the whiskey experience," says Tolleson.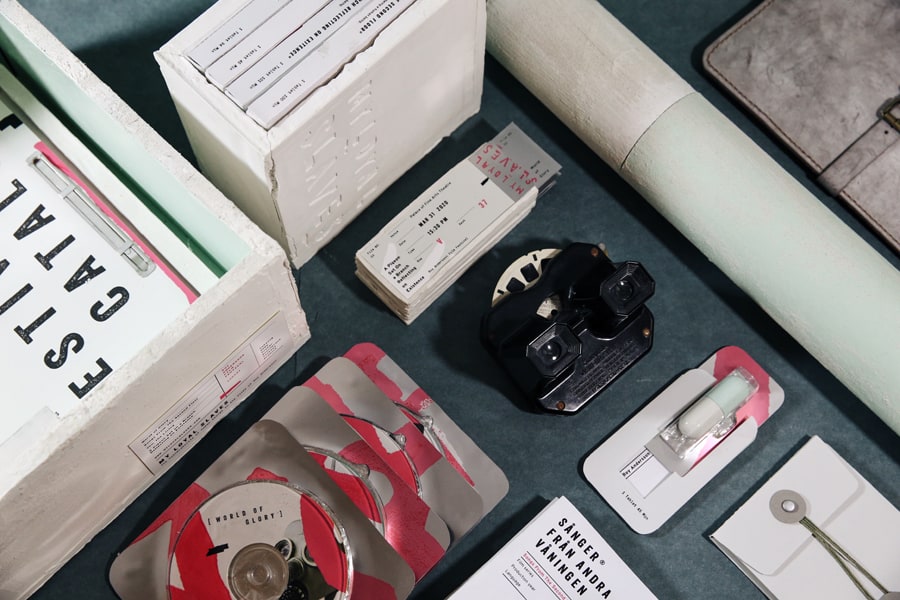 Yun-Chih Chung
"My Loyal Slaves," an integrated communications project by Graphic Design MFA student Yun-Chih Chung, is a hypothetical film festival focused on the absurdities of human existence as portrayed in Swedish filmmaker Roy Andersson's "Living" trilogy. Chung's project was named a winner in the Fine Art—Graphic Design/Print category.
Andersson's work concerns "the control of authority and the abuse of power, and how people become indifferent or numbed to power," says Chung. "If people are indifferent to their vulnerability, they will become negative, selfish and lacking in empathy."
The project incorporated a festival catalog, tickets, DVD packaging, a website and more. Chung experimented with different materials to determine what best suited the message. She ultimately chose concrete as the packaging material "to imply the feeling of crumbling work."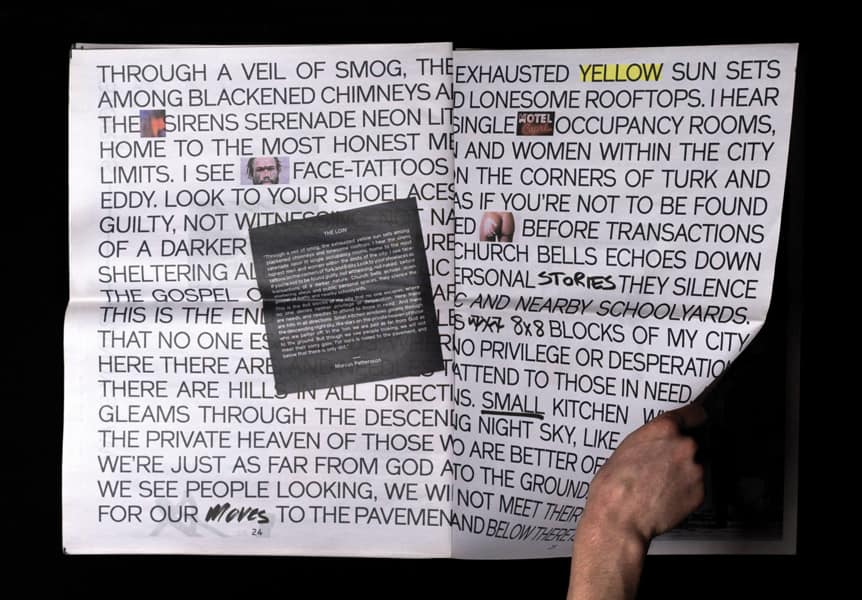 Erik Berger Vaage
"Tenderloin Fanzine," created to promote the Tenderloin Museum in San Francisco, was a winner in the Commercial—Print/Graphic/Illustration category for Erik Berger Vaage, a 2016 BFA graduate in Graphic Design. The project supports the Tenderloin Museum's mission to celebrate the unique, gritty and vibrant history of its namesake neighborhood.
"Since I moved here four years ago, I've been living on the edge of the Tenderloin, and I walk through it a lot," says Vaage. "It's a very different experience from the rest of San Francisco."
Through photos, essays and interviews, the zine presents an unfiltered view of the mash-up of high and low culture that's part of the Tenderloin's personality. "The whole point was to be very straightforward and honest, and not try to sugarcoat what the neighborhood really is," he says.
About the Adobe Design Achievement Awards
The annual Adobe Design Achievement Awards honor the most promising student graphic designers, photographers, illustrators, animators, digital filmmakers, developers and computer artists from around the world. Since the inception of the awards in 2001, over 38,000 students from 73 countries have participated in the competition.
Competing in 14 categories spread across fine art, commercial and social impact segments, entrants are judged on criteria that include originality, creative excellence and ability to meet a communication objective.
Semifinalists, finalists and winners benefit from professional exposure, access to creative bootcamps, a one-year Creative Cloud membership and nomination for Adobe's Creative Residence program. Additional benefits include professional mentorship, feedback and career tips.
The 14 winners also receive a trip to San Diego to attend Adobe MAX 2016, a premier creative conference that attracts more than 9000 creative professionals and experts. Speakers at this year's Adobe MAX include photographer Linsey Addario, experiential sculptor Janet Echelman and fashion designer Zac Posen.
About the Academy/Adobe Relationship
Adobe and Academy of Art University have a longstanding relationship that simultaneously supports Academy students and Adobe's software development efforts. The Academy provides a subscription to Adobe's Creative Cloud to all students, ensuring they have world-class software to help them master their disciplines as they build their graphic design portfolio. And Adobe has enlisted the Academy as a beta site and in other efforts to refine its world-leading software.